White Sox mapping out Hot Stove plan
Executive VP Williams says club hasn't yet decided which direction to go in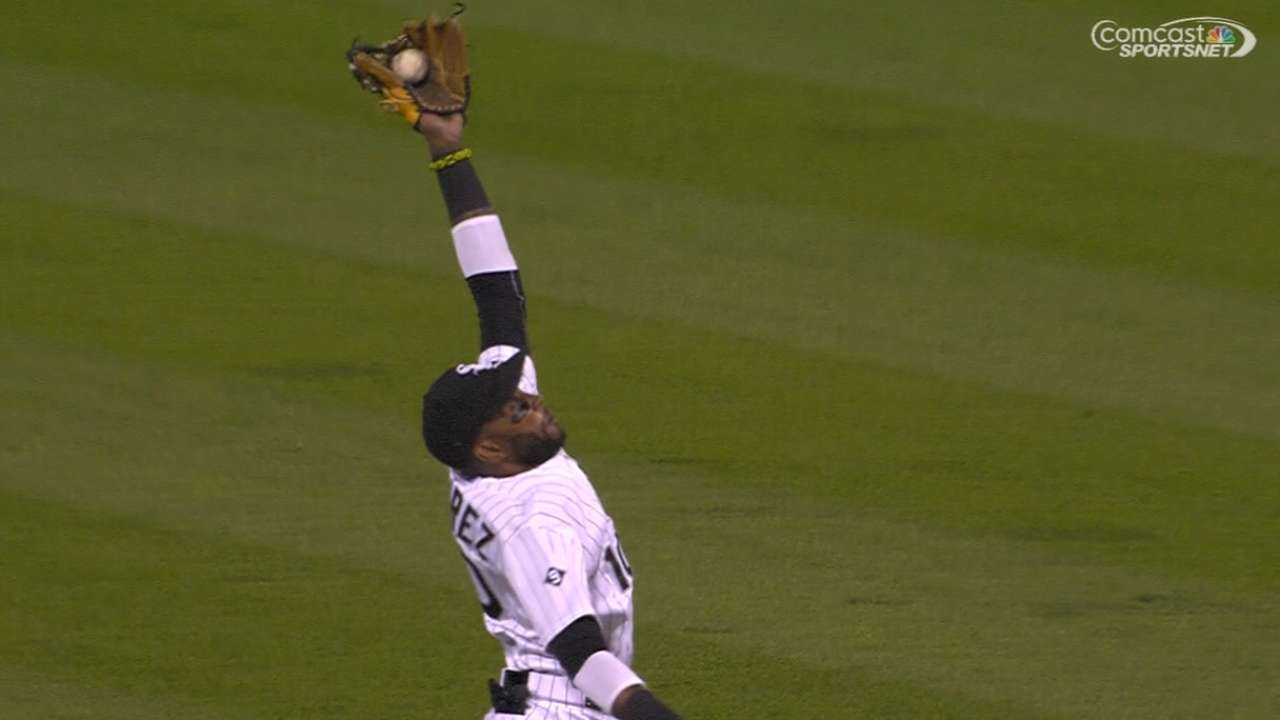 CHICAGO -- So you want to know if the White Sox are in full rebuild mode with the Winter Meetings just under three weeks away in Nashville, Tenn.
You're also thinking maybe the South Siders will raise their payroll that checked in around $118 million in 2015 and already has in the neighborhood of $85 million committed to nine players for '16. Well, in order for the curious fan base to find out, the White Sox have to first decide as an organization on a specific direction.
And the White Sox aren't quite there yet, according to comments made by executive vice president Ken Williams following the team's Amateur City Elite Signing Day program held at U.S. Cellular Field on Tuesday night.
"A lot of it depends on what's available to you," Williams told a handful of media members. "For instance, if you put a wish list together and you head down a certain path and you see what the alternatives are, well if you like them, maybe you continue down that path and now it gives you clarity on direction.
"If you don't, then perhaps that path is an unrealistic path to take so you shift gears. As I sit here today, we have had a number of conversations, even as late as this morning, and [general manager] Rick [Hahn] hasn't presented to us a definitive direction based on his talks that he wants to travel down. Until he puts on the table what he wants to do, it's premature for me to comment one way or another on any player or path or anything else because of our process."
Williams labeled potential scenarios generically as Plan A, Plan B and Plan C, and smiled when adding that, as a former long-time general manager, he has been in Hahn's position and certainly understands the present uncertainty. The White Sox moved toward reshaping in '13, and while staying true to strengthening their core and building up from within, they went for it last offseason with veteran additions such as David Robertson, Jeff Samardzija, Melky Cabrera and Zach Duke.
That plan resulted in 76 victories and a fourth-place finish in the American League Central. It would seem safe to assume that with some of these financial commitments coupled with last year's disappointment, the White Sox wouldn't exactly raise payroll. Again, Williams couldn't confirm.
"You can't assume that ... you can't," Williams said. "A lot of things are in play right now. I know it can be confusing, but it's completely understandable from my perspective that this is what you do before you decide on the definitive plan.
"I don't want to get into economics. But we have to see what is available to us before we even really are concerned about it."
Ultimately, the plan could add money on one side and subtract on the other, going with a blend of their in-house talent and a few key outside additions. But as of Tuesday night, Williams said there presently "aren't a whole lot of answers."
"Rick is having conversations on a daily basis. I have a number of conversations with him on a daily basis with regard to how things are evolving," Williams said. "But if I went to him and said, 'OK, I want your definitive plan heading into the Winter Meetings,' he couldn't give it to me."
Scott Merkin is a reporter for MLB.com. Read his blog, Merk's Works, follow him on Twitter @scottmerkin and listen to his podcast. This story was not subject to the approval of Major League Baseball or its clubs.