Brewers deal K-Rod to Tigers for INF prospect
Betancourt was ranked by MLB.com as Detroit's 11th-best farmhand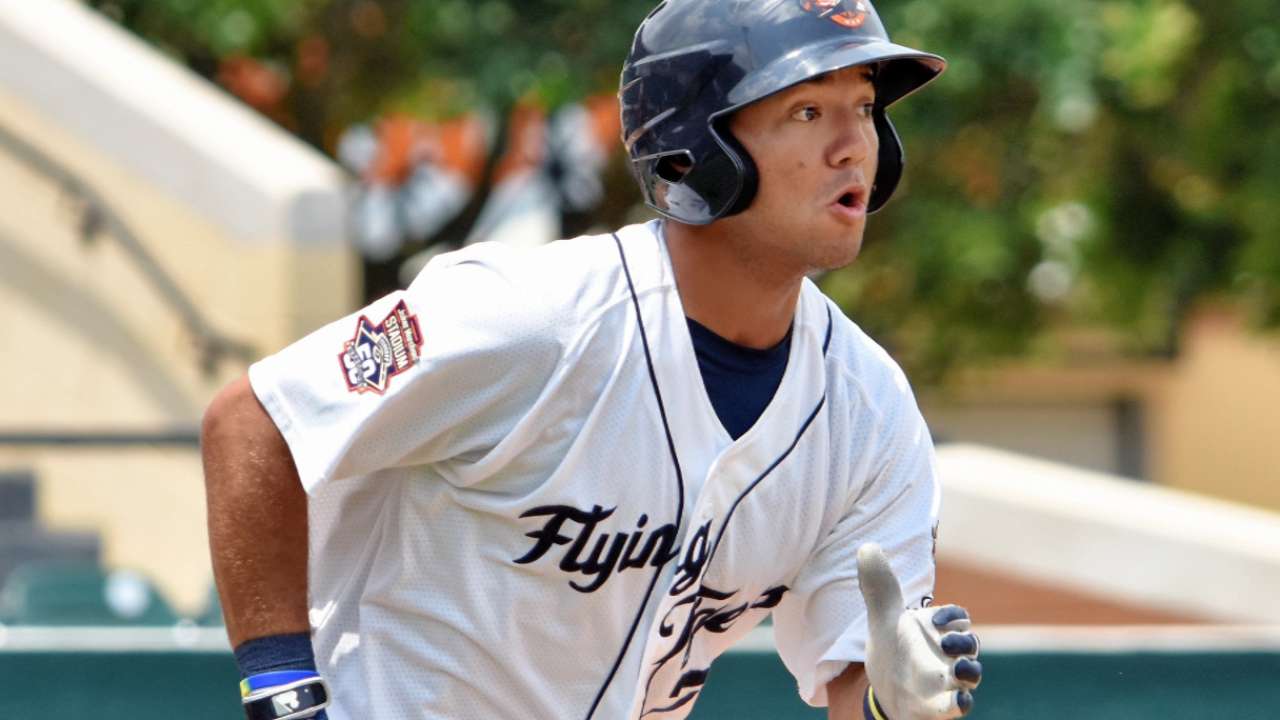 MILWAUKEE -- The Brewers' effort to stockpile prospects, which began under former general manager Doug Melvin, continued Wednesday under new GM David Stearns, who traded closer Francisco Rodriguez to the Tigers for 20-year-old infielder Javier Betancourt and a player to be named.
Rodriguez is the seventh Major League player traded by the Brewers for prospects in the past 11 months, a list that began with Yovani Gallardo, and one that includes Aramis Ramirez and Carlos Gomez. Now you can add Rodriguez, who converted 82 saves over the past two seasons and made the National League All-Star team in each of those years.
"We felt like we were trading from a space of strength out of our bullpen," Stearns said. "We still feel like it's a space of strength."
Betancourt, who had been No. 11 on MLBPipeline.com's list of the top Tigers prospects, joined the Brewers' list at No. 20. He is a right-handed-hitting second baseman who has also appeared sparingly in the Minor Leagues at shortstop and third base and is a career .281/.323/.364 hitter in four Minor League seasons. He topped out this year at advanced Class A Lakeland.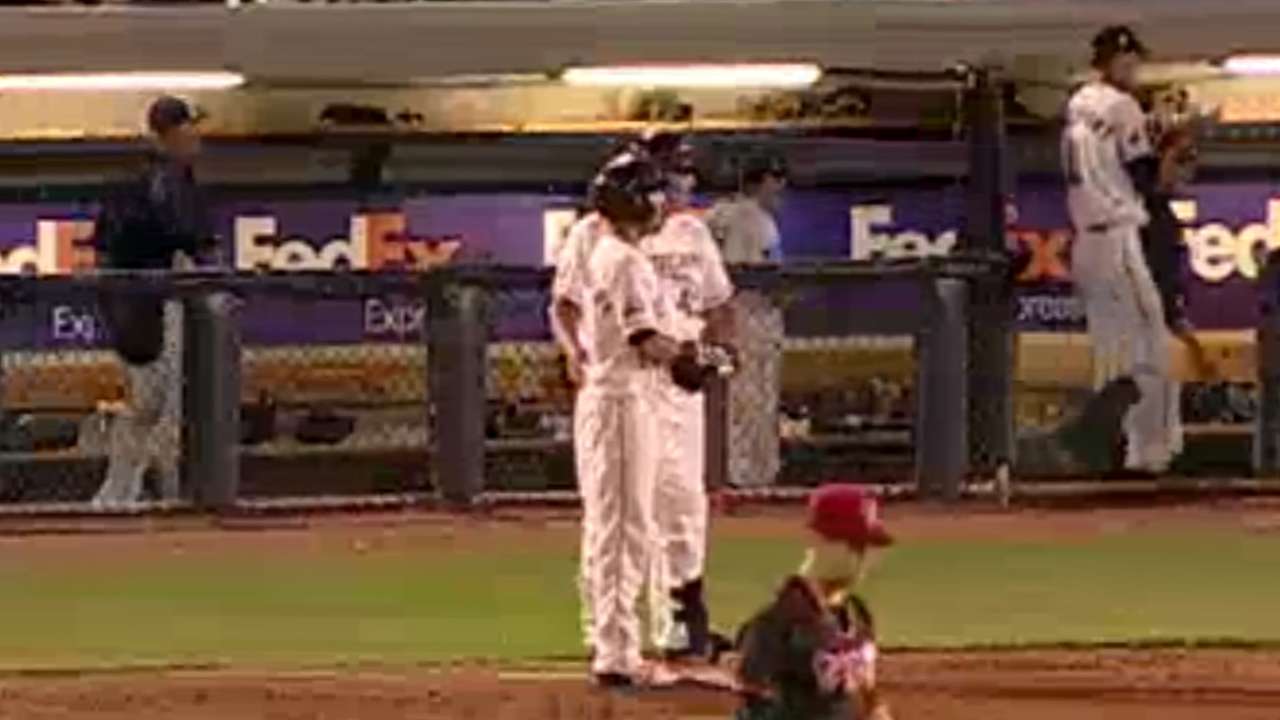 2015 Brewers trades
Date (with prospects' ages at time of trade)
Jan. 29: Yovani Gallardo and cash to the Rangers for pitchers Marcos Diplan (18) and Corey Knebel (23) and infielder Luis Sardinas (21)
July 23: Aramis Ramirez and cash to the Pirates for pitcher Yhonathan Barrios (23)
July 30: Carlos Gomez, Mike Fiers and cash to the Astros for pitchers Josh Hader (21) and Adrian Houser (22) and outfielders Brett Phillips (21) and Domingo Santana (22).
July 31: Gerardo Parra to the Orioles for pitcher Zach Davies (22)
July 31: Jonathan Broxton and cash to the Cardinals for outfielder Malik Collymore (20)
Aug. 21: Neal Cotts to the Twins for a player to be named or cash
Nov. 18: Francisco Rodriguez to the Tigers for infielder Javier Betancourt (20) and a player to be named
The Brewers already have a second baseman in 25-year-old Scooter Gennett, and they are brimming with other young middle infielders, including top 20 prospects Orlando Arcia, Gilbert Lara, Jake Gatewood and Yadiel Rivera. Many have speculated that incumbent shortstop Jean Segura, who has three years of club control remaining, could slide to second base in 2016 or '17 to make room for Arcia.
Explaining the move for Betancourt in light of that depth, Stearns said, "At this point, our objective is to acquire the best young player we possibly can, really regardless of position. So having an abundance of quality middle infielders up and down your system is a really good place to be and a place of strength. Typically, middle infielders are very strong athletes, and certainly Betancourt fits that mold."
The nature of the player to be named was not immediately known. The trade language included a player to be named later or cash for each side, though Stearns said that was a technical procedure, and that in practice, only the Brewers are likely to receive a second player in the deal, and that he will be named during this offseason. But Tigers GM Al Avila told reporters that there is indeed a scenario in which Detroit receives a second player, too.
Stearns declined to speak to the quality of the second player headed to Milwaukee, or whether his availability to be included in the trade was tied to next month's Rule 5 Draft.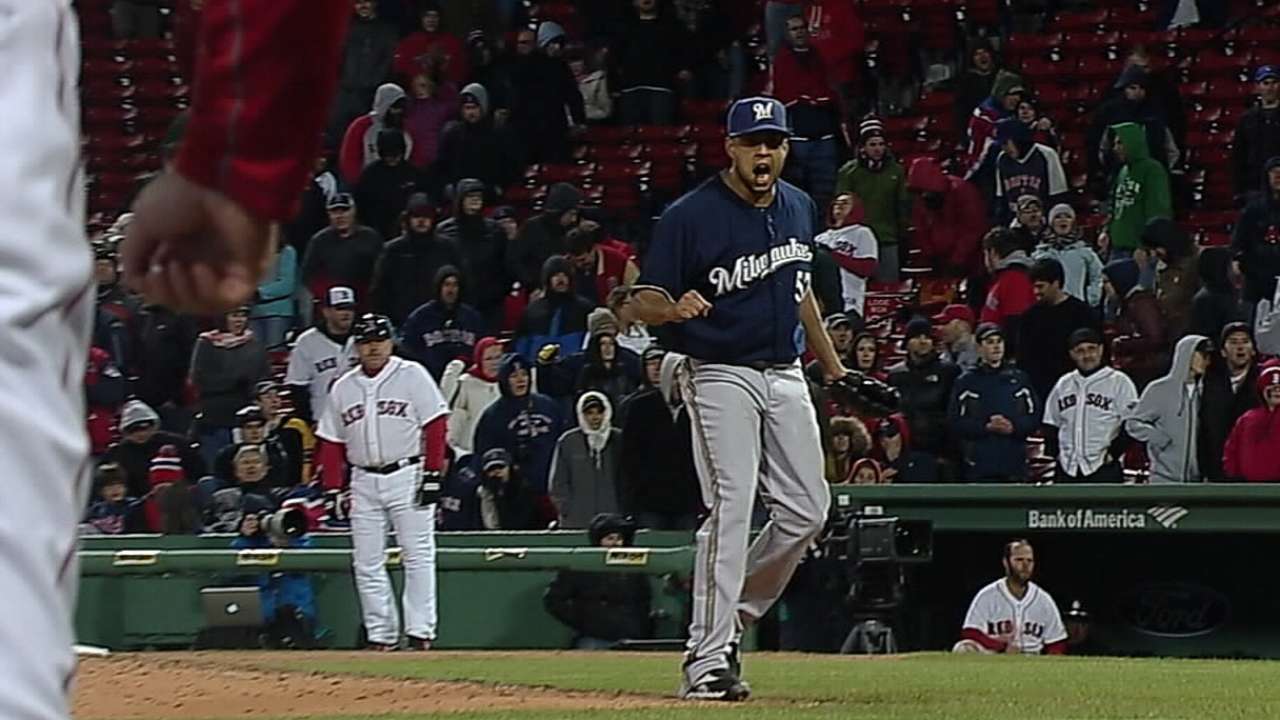 In Rodriguez, the Tigers got the closer they needed without emptying their farm system for the likes of Aroldis Chapman. Rodriguez will be 34 in January and lacks the former sizzle on his fastball, but he remains a premier closer, converting 82 of 91 save opportunities over the past two seasons. Despite serving as a setup man for the Brewers and Orioles for portions of 2011, '12 and '13, he has 386 saves in his career, seventh-most all-time and four shy of Hall of Famer Dennis Eckersley for sixth on the list.
Career Saves Leaders, thru age 33 season: K-Rod 386 Wetteland 330 Papelbon 325 Nen 314 Hoffman 314 … Rivera 283 @Tigers via @baseball_ref

— Joe Block (@joe_block) November 18, 2015
The Brewers, meanwhile, got more talent for their improved farm system, plus salary relief, which Stearns referred to as only a "side topic." The Tigers reportedly will pick up all of the $9.5 million still due Rodriguez on the two-year contract he signed last spring, including a $5.5 million salary in 2016, $2 million in deferred money and the $2 million buyout of Rodriguez's third-year club option. If the Tigers opt to exercise that option, Rodriguez would earn $6 million in 2017.
"One of the things that was attractive for us, and our scouts digging for information, was how he's been a leader for other pitchers in the bullpen," Avila said.
Can not thank K-Rod enough for all he taught me the last two years! It was a pleasure and an honor to watch you do what you did! #nasty

— Will Smith (@White_Willy31) November 18, 2015
The Brewers will have a new closer in 2016. The top two candidates are left-hander Will Smith and right-hander Jeremy Jeffress, though another right-hander, Corey Knebel, is also a prospect for the job in the future.
"We've got a long ways before we make that determination," Stearns said.
Fantasy spin | Fred Zinkie (@FredZinkieMLB)
With a 2.66 ERA, a 0.93 WHIP and 82 saves across the past two seasons, Rodriguez should be a solid second-tier closer for fantasy owners in 2016. As the right-hander compiles whiffs and limits walks, he has survived a 1.4 HR/9 rate since the outset of '14. The move from Miller Park to Comerica Park could help Rodriguez keep the ball in the yard.
Back in Milwaukee, Smith could be a strong candidate to take over ninth-inning duties. The southpaw has posted a 3.21 ERA and a 12.4 K/9 rate across two seasons with Milwaukee. But given the Brewers' lack of lefty-relief depth, they could opt to leave Smith in a specialist role and hand the final frame to a righty like Tyler Thornburg, Michael Blazek or Jeffress.
Adam McCalvy is a reporter for MLB.com. Follow him on Twitter @AdamMcCalvy, like him on Facebook and listen to his podcast. This story was not subject to the approval of Major League Baseball or its clubs.