MVP candidates each define value in own way
BBWAA voting results to be revealed on Thursday night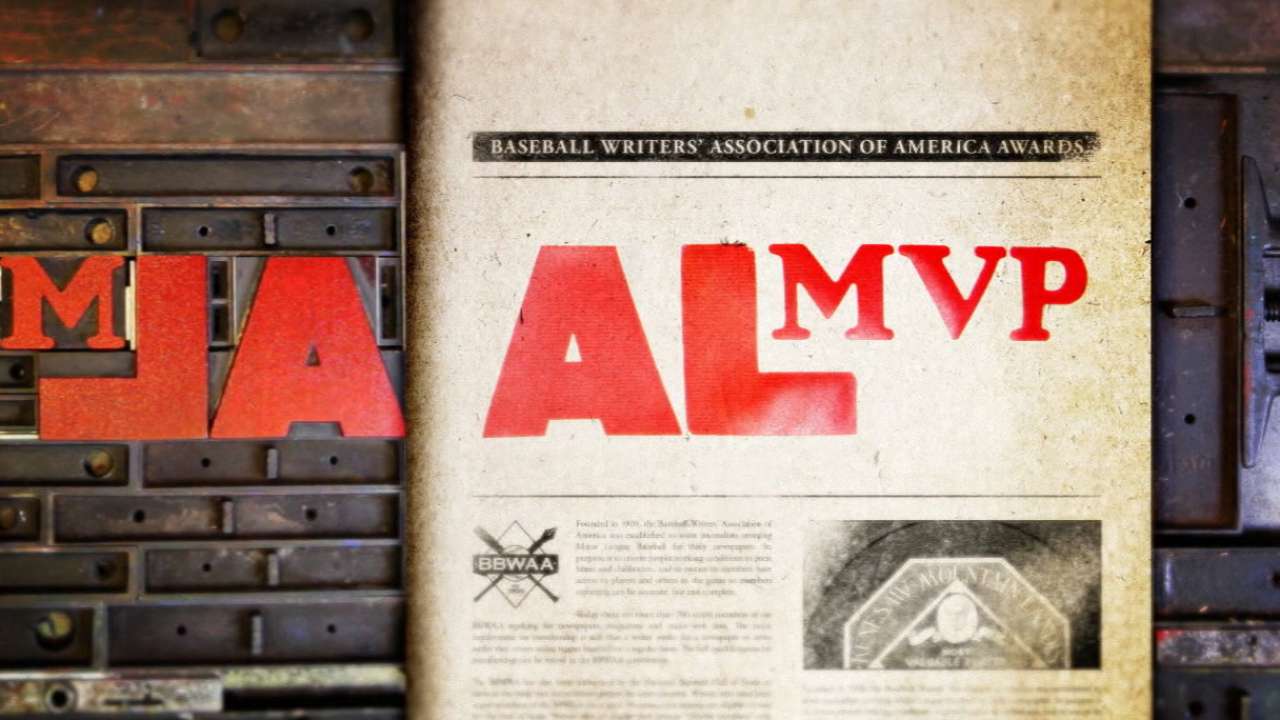 Every year, the best of the best in baseball are judged not only by whether they turned in a spectacular season -- they obviously did or they wouldn't be in the conversation -- but by how valuable they were over the course of the 162-game regular season.
"Valuable" is a subjective term, but it's one that in a very literal sense has been etched in the game's greatest individual honor since 1931. It's the keynote of three little words every single soul who laces up his spikes wants in front of his name: Most Valuable Player.
The Baseball Writers' Association of America will announce this year's MVP Award winner for each league on Thursday night at 6 p.m. ET; watch on MLB Network, or watch MLB.com's live show. Once again, the term "valuable" will determine which two players will be considered the best of the best in the American League and the National League for 2015, based on two votes from BBWAA members in each league city submitted before postseason play began.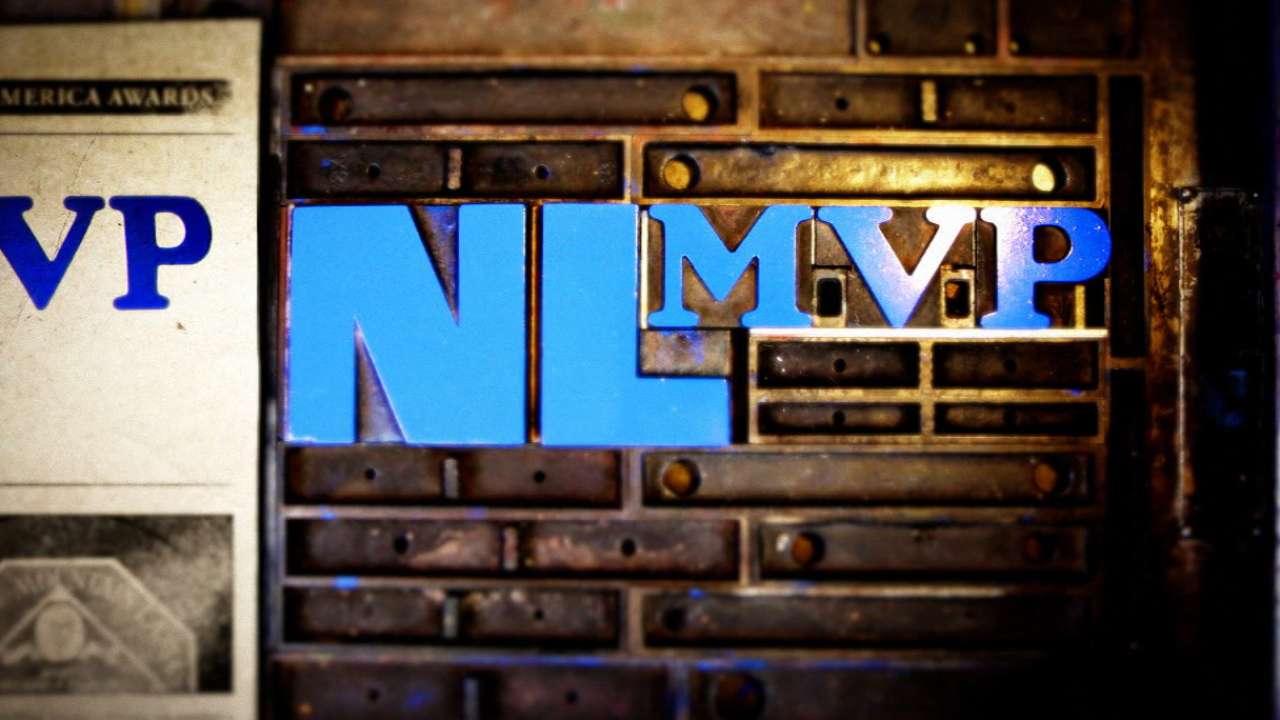 In an era in which player value can be parsed into any number of formulas, the MVP Award comes down to a voter's subjective assessment of that term. The voting terms as stated on BBWAA.org: "There is no clear-cut definition of what Most Valuable means. It is up to the individual voter to decide who was the Most Valuable Player in each league to his team."
This year, only two of the six finalists led their team to the postseason, and all three of the top vote-getters in the NL were non-playoff participants -- the first time that has happened since 1959. But all six put up amazing performances in 2015, making their case for the game's highest honor.
With that as your guide to the voters' conscience, here are this year's finalists:
American League
Lorenzo Cain, Royals
He embraced the No. 3 spot in the lineup for the AL's best team. Cain covered center field as though it were his personal playground. He embodied everything that made the Royals a champion, and ultimately Kansas City did go and win it all after these MVP votes were cast. Before that October run, Cain set career highs with a .307/.361/.477 slash line, 16 home runs, 34 doubles, 72 RBIs and 101 runs scored in 140 games. Whether that's enough for him to become the Royals' second AL MVP Award winner -- along with Hall of Famer George Brett -- remains to be seen. But Cain definitely had a season to remember.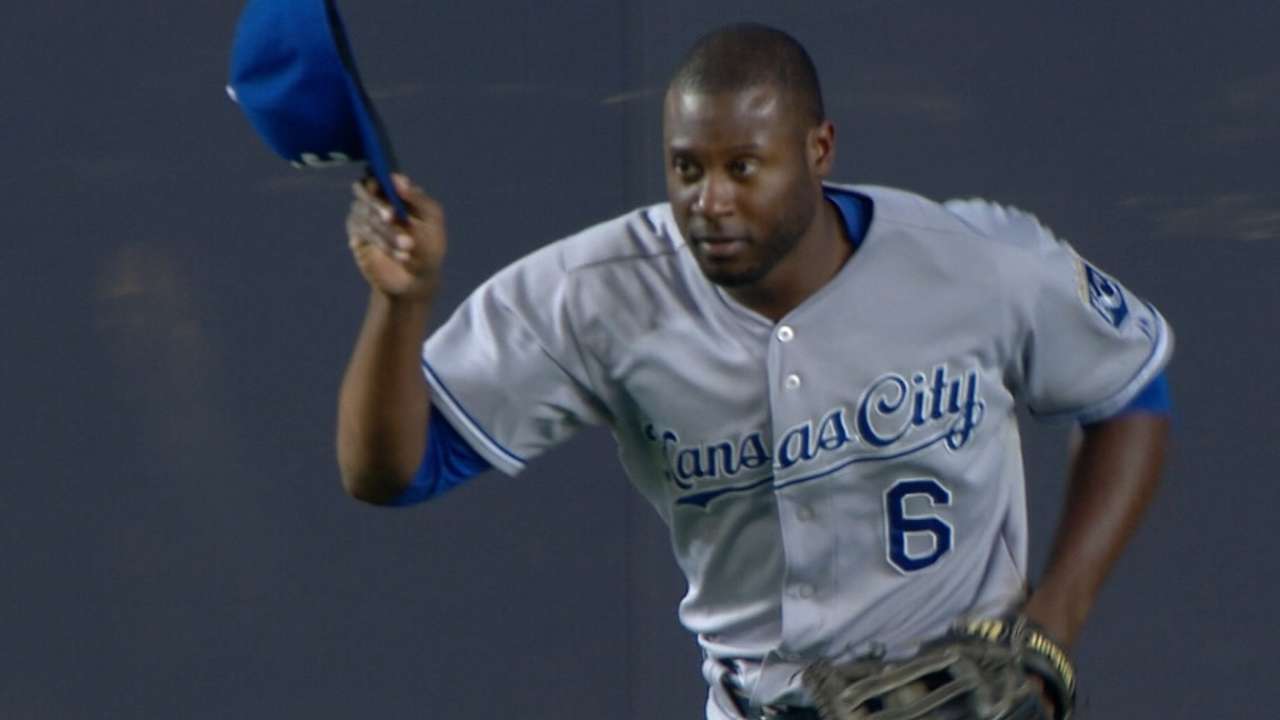 Josh Donaldson, Blue Jays
No stranger to the AL MVP Award conversation, having finished fourth in 2013 and eighth last year with Oakland, Donaldson took his game to a higher level in Toronto, where his trade from the A's became a catalyst toward the Blue Jays' first postseason appearance since 1993. Donaldson racked up 711 plate appearances and exactly zero intentional walks from the No. 2 spot in Toronto's order ahead of Jose Bautista and Edwin Encarnacion. "I was the guy who was up first, and they had to come after me," Donaldson said of pitchers who had to face that run of rakers. And he took full advantage, blasting career numbers pretty much across the board, batting .297 with 41 homers, 123 RBIs and a .939 OPS. Blue Jays fans chanted "MVP" for Donaldson down the stretch and into that first trip to the postseason in 22 years as he thrilled at the plate with a flair for the dramatic and added spectacular defense at third base.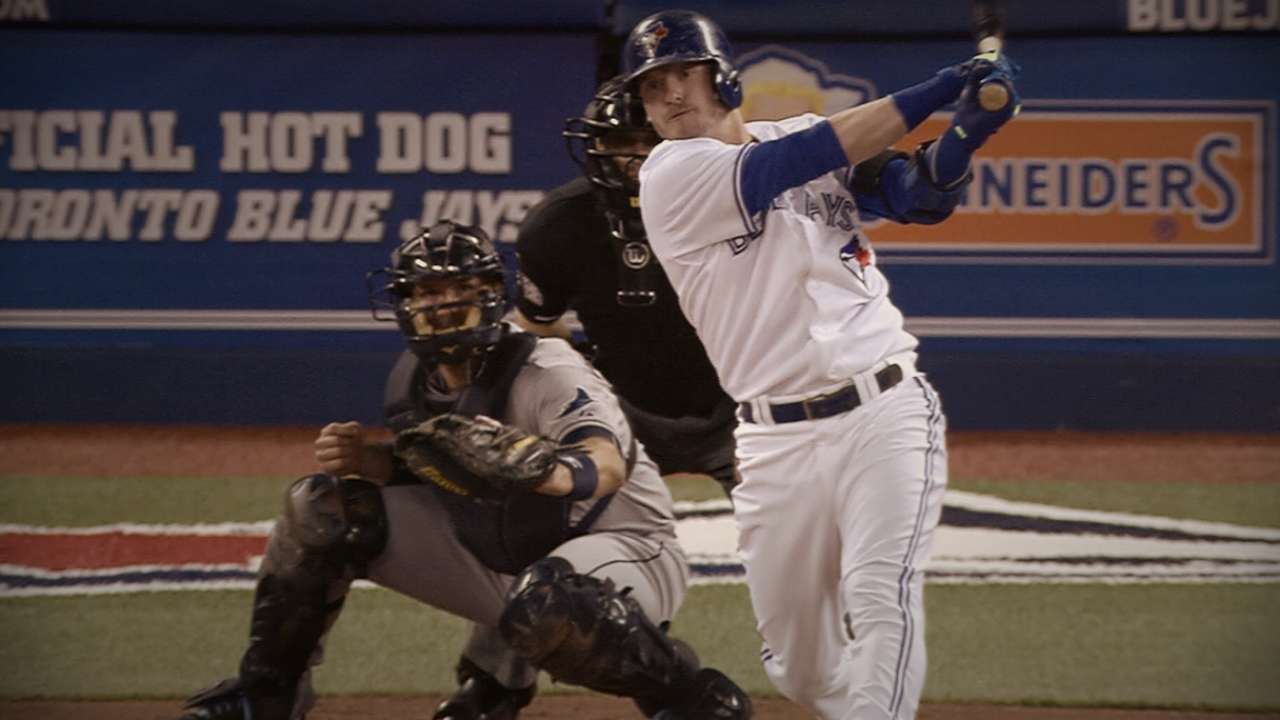 Mike Trout, Angels
The reigning AL MVP Award winner after two runner-up finishes to Detroit's Miguel Cabrera his first two full seasons in the Majors, Trout is undoubtedly a player establishing his own chapter in the history books. Whether a second award or another second-place finish is in the offing, Trout has gone 4-for-4 in putting together amazing seasons that get the analytics wheels turning and are feasts for the eyes as well. With a .299/.402/.590 slash line and a league-leading .991 OPS, Trout outpaced Donaldson, and both had 41 homers -- with Trout playing at a much less hitter-friendly home park. In Wins Above Replacement, per Fangraphs, Trout outdid Donaldson, 9.0 to 8.7. His 90 RBIs are a huge gulf behind Donaldson's total, a relatively rough August for his high standard and the fact that Trout's team didn't make the postseason all might conspire to put him in the No. 2 slot again, but Trout certainly delivered yet another MVP-caliber season.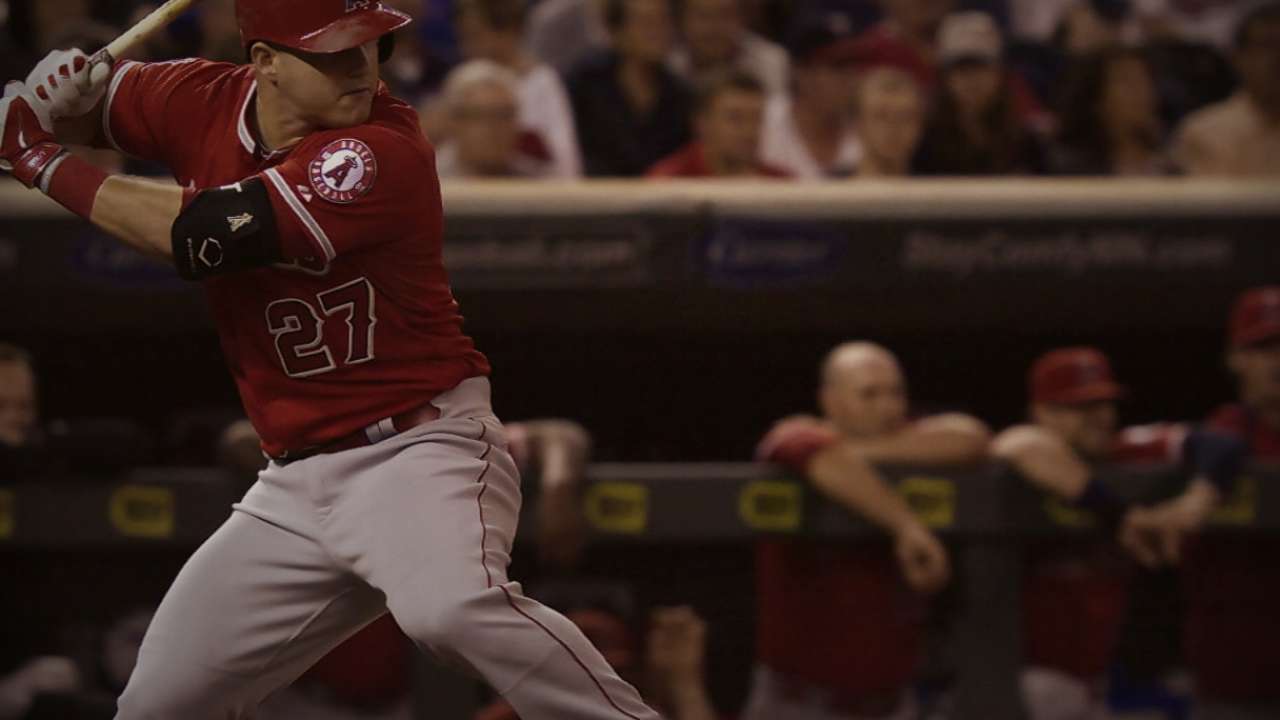 National League
Paul Goldschmidt, D-backs
As he has done since he arrived in the Majors in 2012, Goldschmidt mashed baseballs at every opportunity and continued to show prowess not only as his league's best fielder at first base but also on the basepaths. At age 28, Goldschmidt has racked up Silver Slugger Awards and Gold Glove Awards already, winning both for the second time in three years, and he was the NL MVP Award runner-up behind Andrew McCutchen in 2013. This season might have been Goldschmidt's most complete performance, setting career highs in batting average (.321), on-base percentage (.435), slugging percentage (.570), OPS (1.005), stolen bases (21) and walks (118), including 29 intentional passes to lead the Majors by 16. He has emerged as a true leader for a D-backs team that most would agree exceeded expectations by finishing four games under .500 on the season, and he'll be at the center of it all as Arizona looks to progress in 2016 and beyond.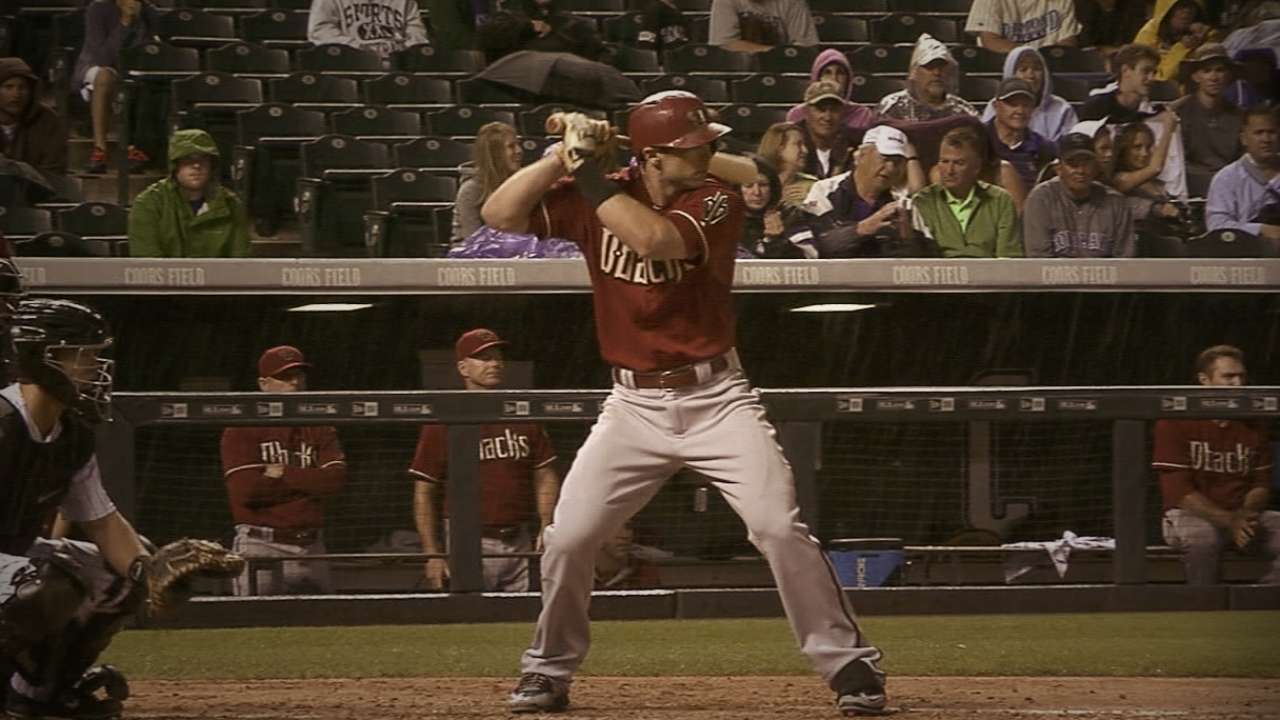 Bryce Harper, Nationals
With talent like this, Harper was always going to be held to a higher expectation, but at the ripe age of 22, he set a new standard for excellence at the plate in 2015. Invoking names like Babe Ruth, Ted Williams and Joe DiMaggio, Harper displayed a rare combination of power and patience to post a Majors-high 1.109 OPS, thanks in part to 124 walks, or almost as many as he'd drawn his first three seasons combined. Make no mistake: Harper raked, and often. He became the only player in Major League Baseball history with at least 42 homers, 124 walks and 118 runs scored at age 22 or younger, and the youngest player in MLB history with at least 42 home runs and 124 walks in a season. The previous youngest: Ruth, who hit 54 homers with 150 walks in 1920 at age 25. This is historic territory here, and Harper upped his defensive game as well.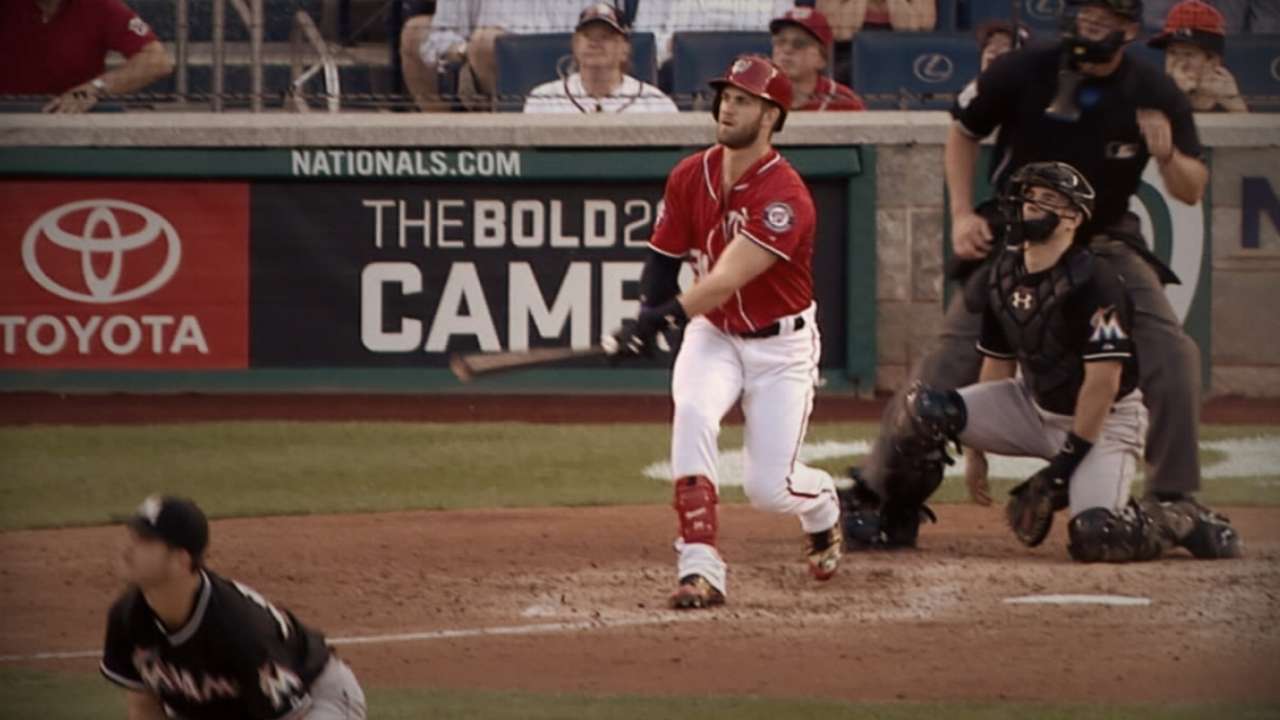 Joey Votto, Reds
The 2010 NL MVP Award winner had a second half for the ages to vault his name into the mix despite the Reds finishing with just 64 wins, their lowest total since 1982. Votto was absolutely brilliant after missing out on the All-Star Game, leading the Majors in hitting (.362) and on-base percentage (.535) with a .617 slugging percentage. The only comparable numbers in a half-season belong to Williams in 1941 (second half) and Barry Bonds in 2004 (first half). The 32-year-old first baseman led the Majors with a Reds-record 143 walks, running up a 48-game streak of reaching base safely to tie a franchise mark set by Pete Rose in 1978, and wound up reaching base twice in a game 107 times.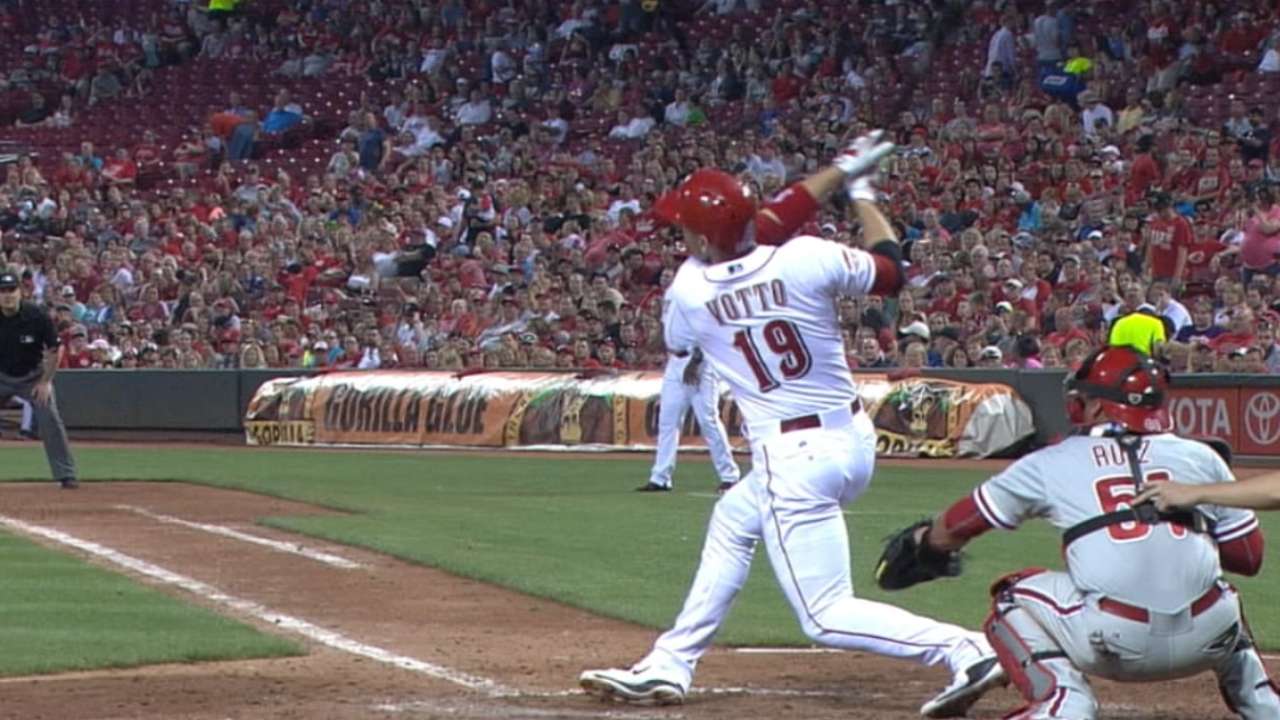 John Schlegel is a national reporter for MLB.com. You can follow him on Twitter @JohnSchlegelMLB. This story was not subject to the approval of Major League Baseball or its clubs.