In their words: Red Sox reflect on Ortiz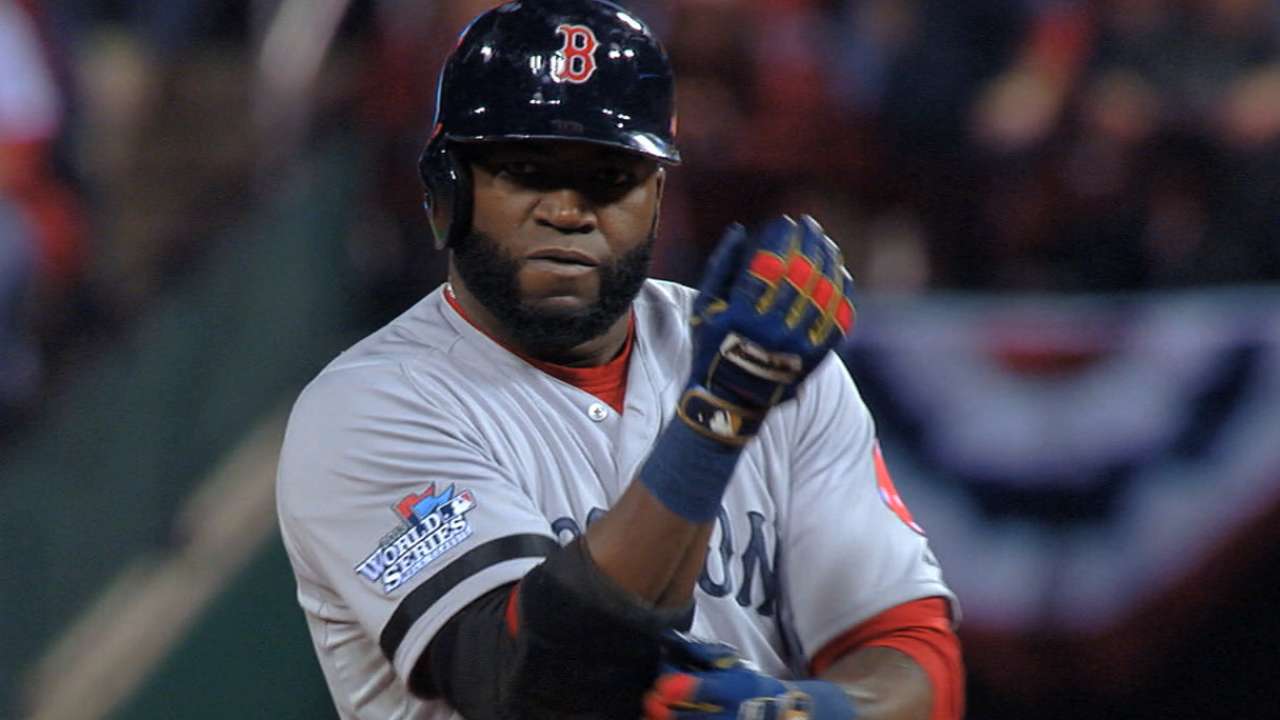 With David Ortiz announcing that the 2016 season will be his last, members of the Red Sox organization have offered their thoughts on the legendary career of Big Papi.
Red Sox president/CEO Emeritus Larry Lucchino
"David Ortiz is that rare player who has consistently risen to the occasion. With dedication and determination, he has worked his tail off to improve and extend his career. That work ethic enabled him to play such a major role in all three World championships in this remarkable era.
And let's remember: it was Pedro Martinez who first called us and urged us to invite David to Spring Training. Saying 'Yes' to Pedro was one of the best decisions we ever made.
And, one cannot reflect upon the career of this future Hall of Famer without recognizing the heroic civic role he has played in our city. He was always there for Mayor Thomas Menino, who considered David a civic treasure, and he is there now for Mayor Marty Walsh. I join the legion of Bostonians who look forward to David's continued presence in our community. Big Papi may be setting down his bat, but his extraordinary heart will continue to make our city a better place in which to live."
Red Sox president of baseball operations David Dombrowski
"Having admired David as an opponent for so many years, it has been such a joy for me to now be on the same side as him with the Red Sox. I have the utmost respect for David, and even with my brief tenure in the organization, I have gotten to know that he is a first-class individual that provides invaluable leadership for our ballclub."
Red Sox manager John Farrell
"It's been an honor for me to wear the same uniform as David for my eight years in Boston. The ability to write the name of an All-Star-caliber player with a host of heroic accomplishments in the postseason in our lineup every day for the past three seasons truly has been a pleasure for me. David's presence in our lineup is such a big part of who we are as a team, and I think I speak for all of us when I say that we all look forward to seeing what he has in store for what will be the final season in his tremendous career."
Longtime Red Sox teammate Jason Varitek
"David is one of the greatest hitters ever to wear a Red Sox uniform, one of the top clutch hitters in baseball over the last 13 years, and the best designated hitter in history. I'm happy for David and his family, but the game will miss him."