Goldy's value makes him worthy of NL MVP
While ranking near top on league leaderboard, D-backs' first baseman led by example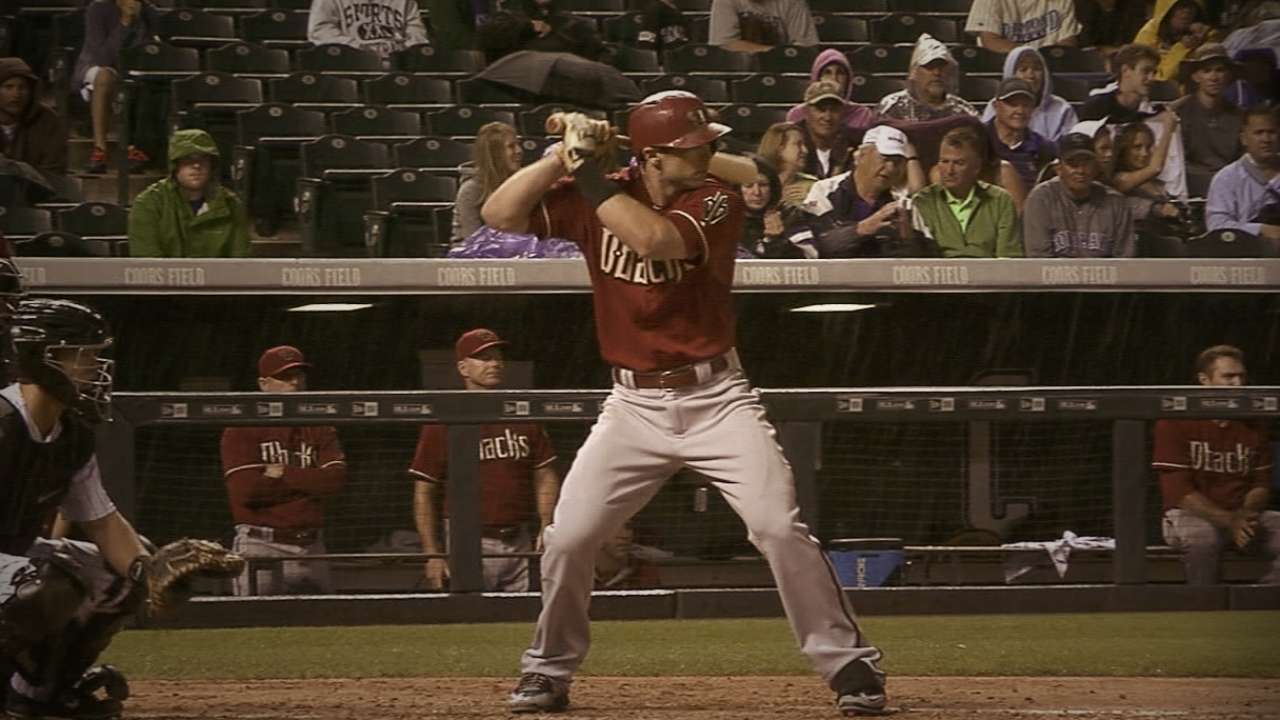 PHOENIX -- Sometimes it seems even his teammates run out of ways to describe what Paul Goldschmidt means to the Arizona Diamondbacks.
Following one of the many amazing performances by Goldschmidt, D-backs right-hander Chase Anderson was asked about the first baseman.
"Goldy does 'Goldy things,'" Anderson said.
Goldschmidt is a finalist for the National League Most Valuable Player Award, which is voted on by the Baseball Writers' Association of America. The winner will be announced at 4 p.m. MT today on MLB Network.
Goldschmidt, who finished second in the NL MVP Award balloting to the Pirates' Andrew McCutchen in 2013, has already won a Rawlings Gold Glove Award, a Wilson Defensive Player of the Year Award, a Fielding Bible Award and a Silver Slugger Award for his outstanding 2015 season.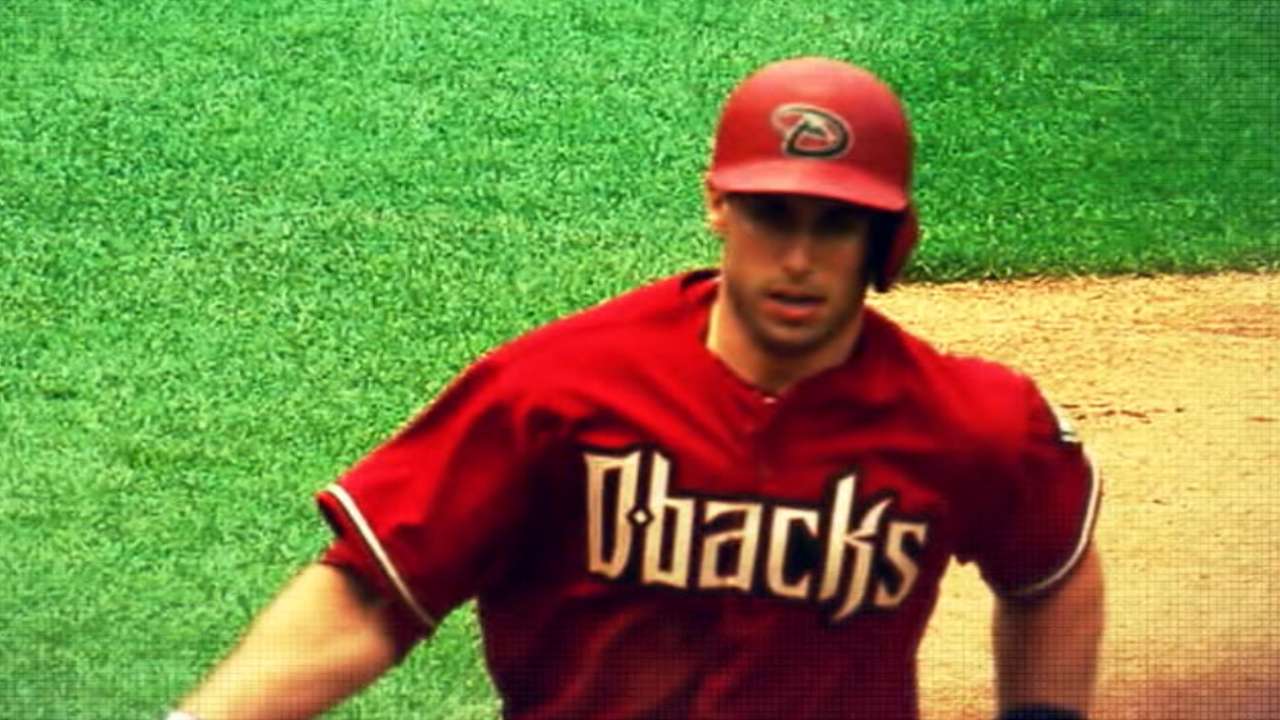 "I'm just very happy that he's being recognized for all this work that he does," D-backs manager Chip Hale said. "He means everything to our ballclub."
Goldschmidt's value to the D-backs touches on every area -- on the field with his offense and defense, as well as in the clubhouse with the standards he sets for his teammates.
Offensively, Goldschmidt was all over the top of the NL leaderboard. He set career highs in 2015 in batting average (.321), on-base percentage (.435), slugging percentage (.570), OPS (1.005), stolen bases (21) and walks (118).
Goldschmidt ranked second in the NL in OPS, RBIs and times reached base, and he was third in batting average, on-base percentage, slugging percentage, runs scored, walks, hits and total bases.
Opposing pitchers were well aware of the damage Goldschmidt could do at the plate, as they walked him intentionally 29 times. The next closest intentional walk total was David Ortiz's 16.
And despite not having above-average speed, Goldschmidt still managed to steal bases at an impressive clip.
Defensively, Goldschmidt led all Major League first basemen in defensive runs saved with 18.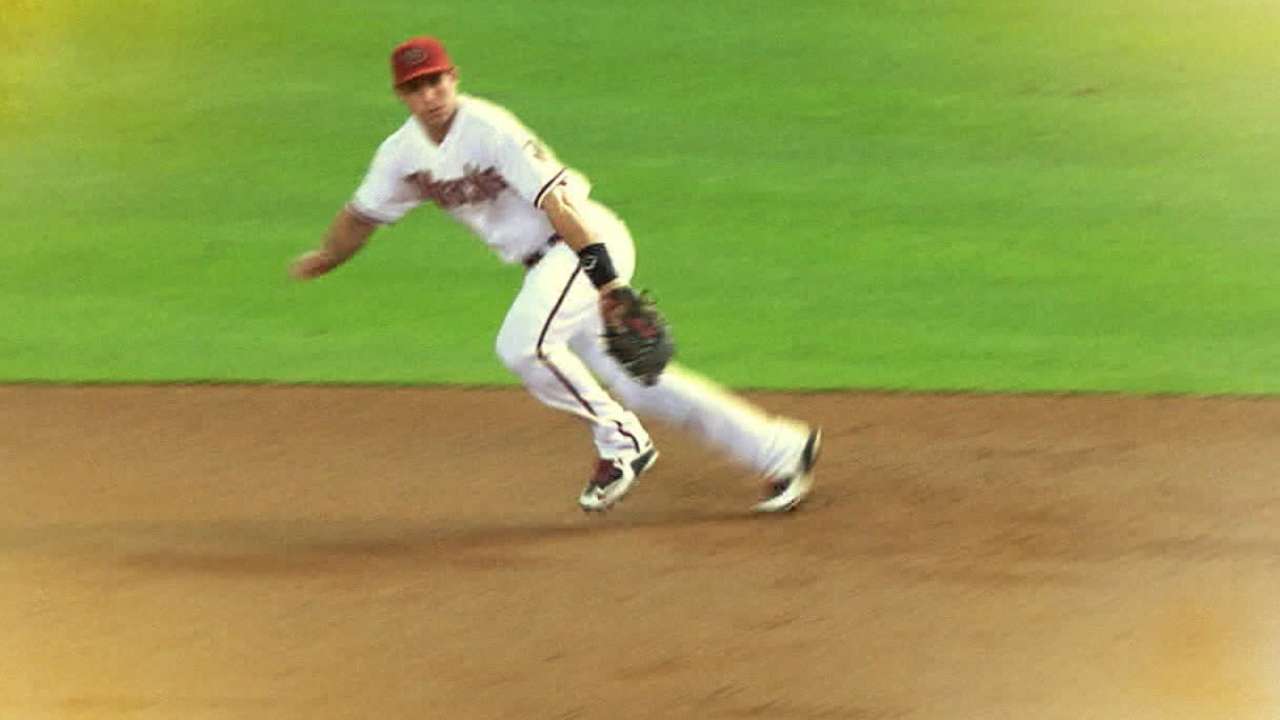 "The way he pays attention to detail with every little bit of his work -- whether it's hitting off the tee in the cage offensively, whether it's how he catches a backhand -- he's always trying to get better," Hale said.
That work ethic also does not go unnoticed in the clubhouse. And while Goldschmidt has become more vocal during pregame scouting meetings, most of his leadership is still by example.
"Every manager, every boss at a big corporation loves for their top performers to be hard workers like Goldy," Hale said. "Because what it does is just forces the guys that aren't quite there yet to work even harder."
Steve Gilbert is a reporter for MLB.com. Read his blog, Inside the D-backs, and follow him on Twitter @SteveGilbertMLB. This story was not subject to the approval of Major League Baseball or its clubs.