Donaldson has strong case for AL MVP Award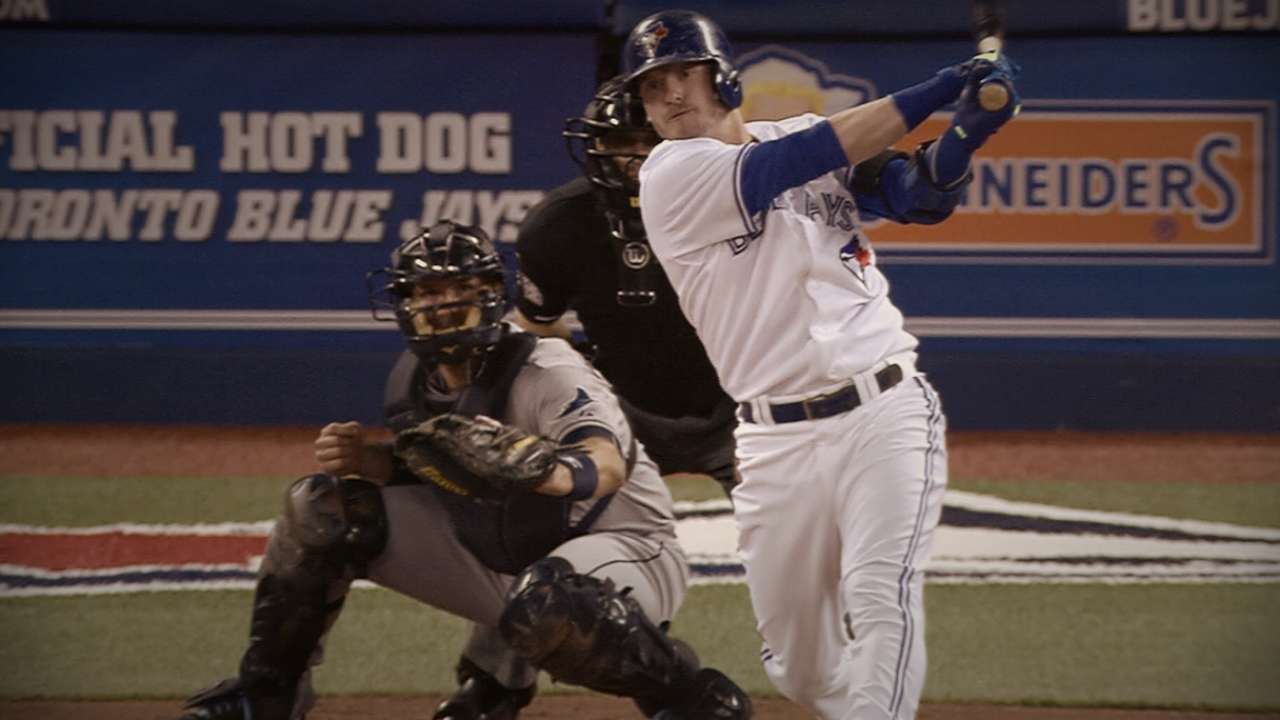 TORONTO -- Josh Donaldson joined the Blue Jays last offseason with lofty expectations, but nobody could have anticipated that his transition to a new team would have gone quite this smoothly.
Donaldson didn't just thrive in the new environment, he dominated and put together one of the most impressive seasons in franchise history. The gaudy numbers have now put Donaldson on the cusp of becoming the second Toronto player to bring home an American League Most Valuable Player Award.
The Baseball Writers' Association of America is sent to announce the AL MVP Award winner tonight at 6 p.m. ET on MLB Network. Royals centre fielder Lorenzo Cain is one of three finalists, but this is expected to be a two-horse race between Donaldson and Angels center fielder Mike Trout.
• Complete 2015 awards coverage
"He just had a tremendous year, really," Blue Jays manager John Gibbons said of Donaldson last month. "I think he brought some toughness to us. And then the most important thing he brought was the huge year offensively, and he played great defense, too. It made us much better because of that. It's a comforting feeling knowing that he's there."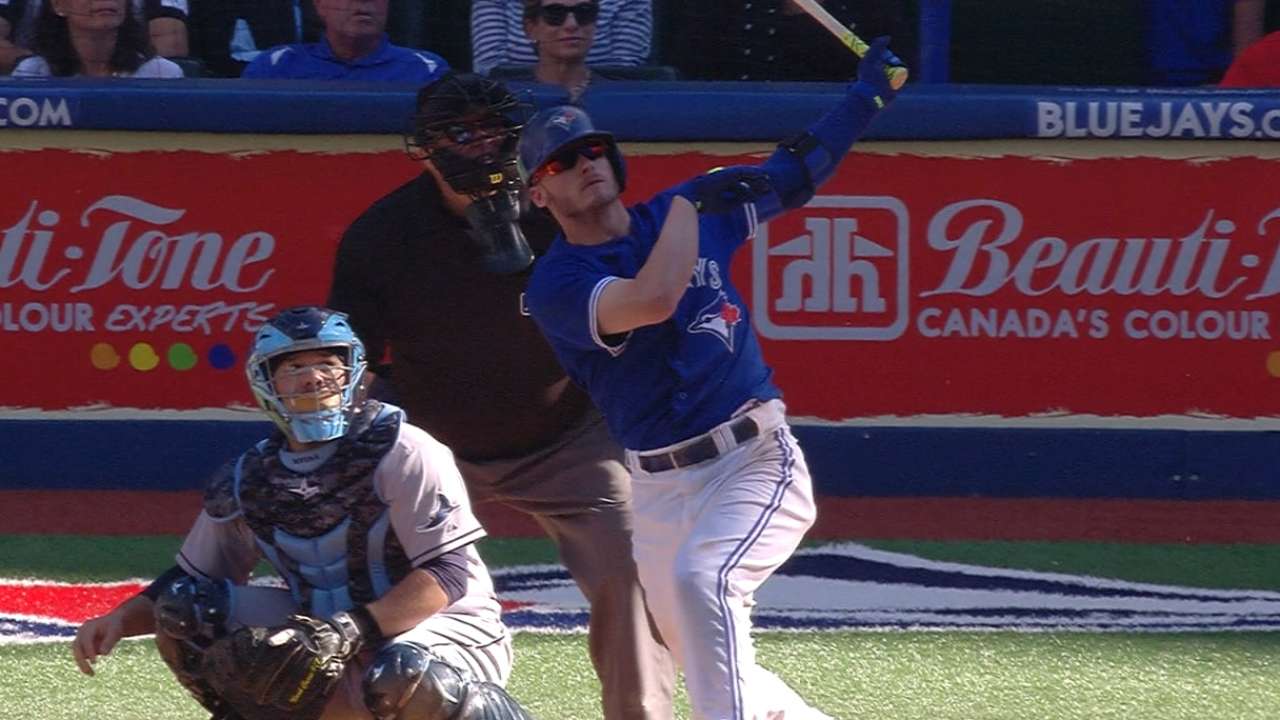 Donaldson finished his first year in Toronto hitting .297 with 41 home runs, 123 RBIs and a .939 OPS. He's a deserving candidate for the impressive hardware, and Donaldson has a legitimate shot at joining George Bell (1987) as the only Toronto players to win the AL MVP Award.
There's no wrong choice when picking between Donaldson and Trout, as both put together a memorable season, but here's a look at a few things that should work in the favor of Toronto's All-Star third baseman:
League leader
Donaldson spent the year leading the AL in almost every major statistical category. He finished with the most runs (122), RBIs (123), extra-base hits (84) and was tied for third with the 41 homers and .939 OPS. Trout did have a higher on-base percentage (.402 compared to .371) and OPS (.991), but he trailed in almost every other major stat. According to FanGraphs, though, the edge in WAR goes to Trout at 9.0, compared to 8.7 for Donaldson.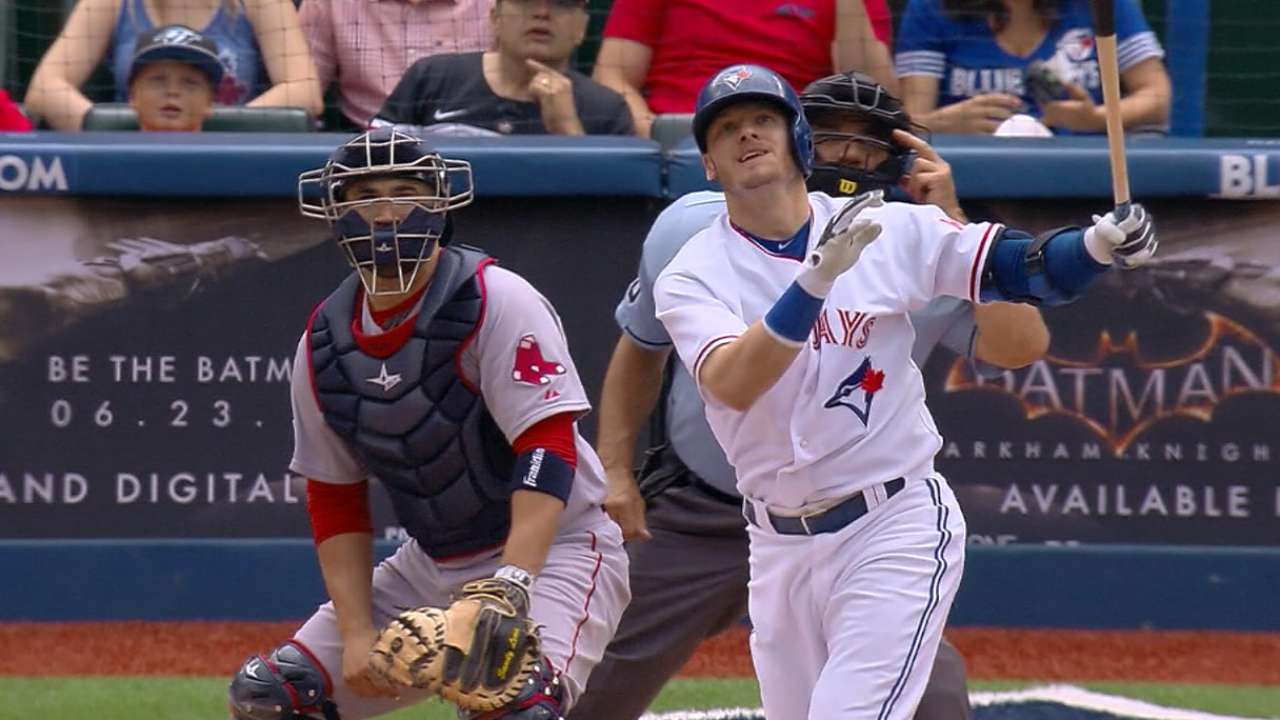 Rising to the occasion
Performing in the clutch is a controversial topic in baseball, but there's no question that Donaldson had a knack for something special this year. In high-leverage situations, Donaldson hit .351 (33-for-94) with eight home runs and 40 RBIs. He also hit .353 with runners in scoring position and finished the year with three walk-off homers. By comparison, Trout hit .325 with seven homers and 28 RBIs in high-leverage situations, and he batted .352 with eight home runs and 49 RBIs with runners in scoring position.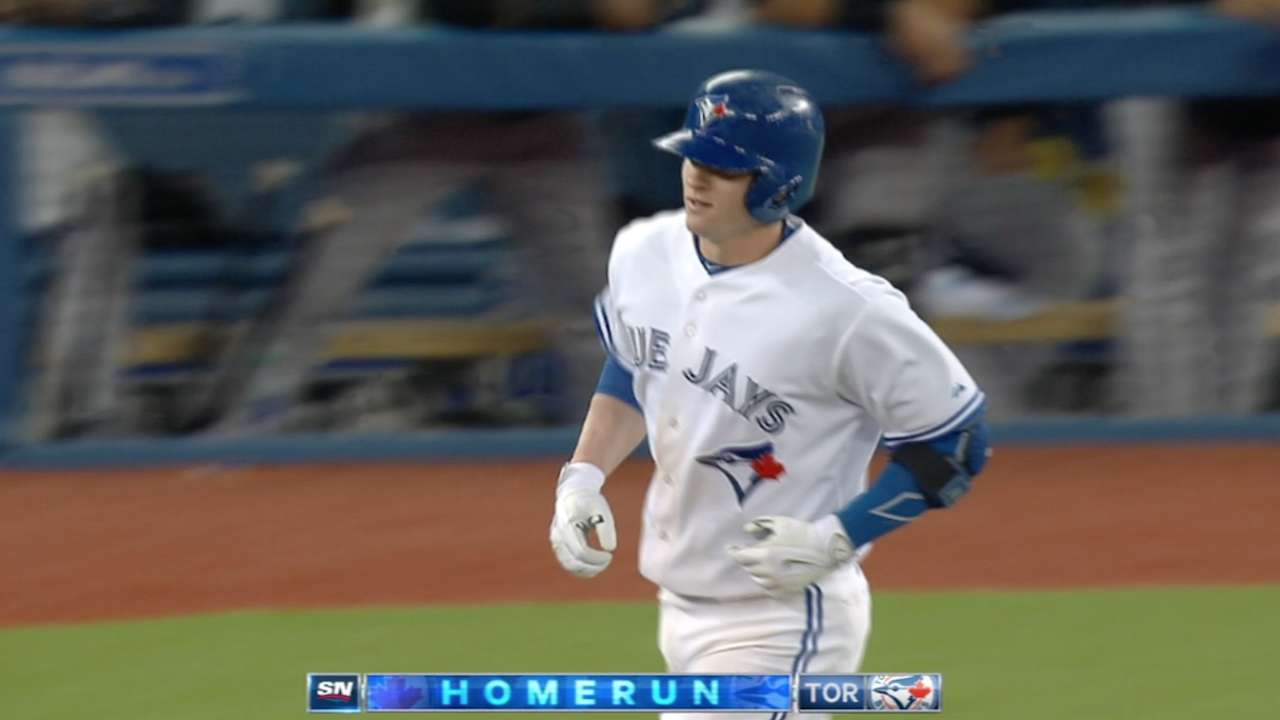 The postseason push
There isn't a lot of separation in the numbers between Donaldson and Trout, which means there could be an even greatest emphasis on team performances than in years past. Toronto reached the postseason for the first time since 1993, and Donaldson was one of the main reasons why. Trout's Angels team fell just short of the postseason, and while it might not be fair, that's something he could be penalized for by the voters.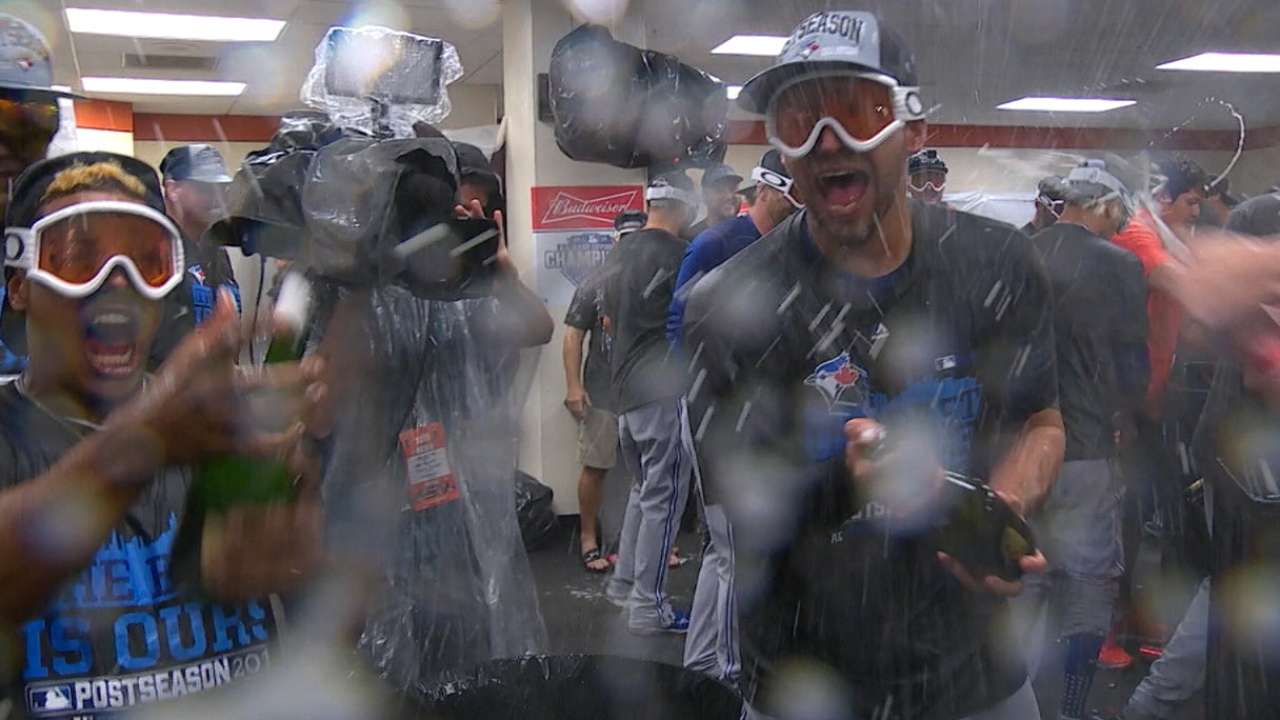 The track record
The BBWAA submitted its votes at the end of the regular season, so the numbers during the postseason and the annual hardware at the end of the year don't count. But there has been a trend over the past two weeks that works in Donaldson's favor. He already has been named the AL winner of the Hank Aaron Award, was selected as the Player of the Year for Major League Baseball in the Players Choice Awards and won an AL Silver Slugger Award. Those accolades have Donaldson entering as the favorite Thursday night.
Gregor Chisholm is a reporter for MLB.com. Read his blog, North of the Border, follow him on Twitter @gregorMLB and Facebook, and listen to his podcast. This story was not subject to the approval of Major League Baseball or its clubs.