Jeter's charity holds gift-wrapping party
Turn2 Foundation teaches young people to give back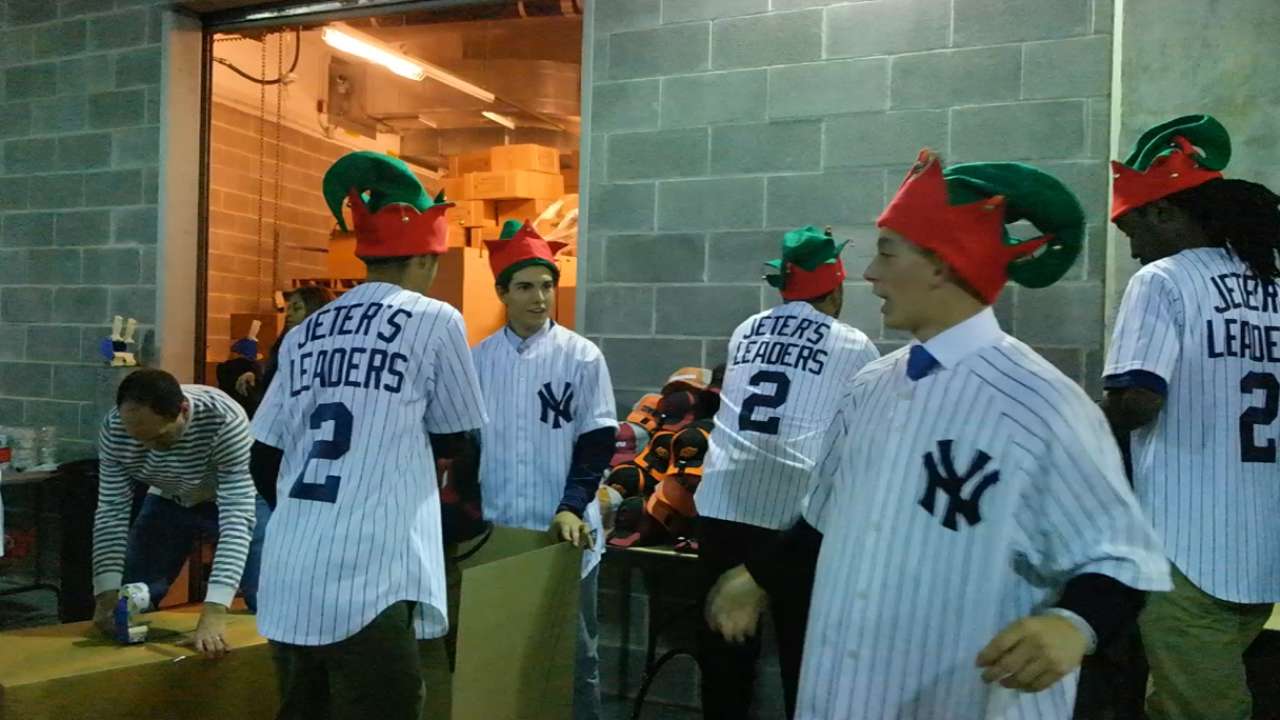 The holiday season started early at Yankee Stadium on Tuesday as the ballpark played host to Derek Jeter's Turn2 Foundation Christmas wrapping party.
The event was part of Jeter's Leaders program, which aims to promote healthy lifestyles, academic achievement and social-change activism among high school students. And on Tuesday, those students gathered in the Bronx to wrap more than 1,000 donated holiday gifts for underprivileged children.
"It's a lot of fun," said Sharlee Jeter, president of the foundation and Derek's sister. "I think the biggest thing is having high school students doing something positive and giving back to the kids that they mentored throughout the year."
The Jeter's Leaders program is just one element of the former Yankees shortstop's Turn 2 foundation, established during his rookie year in 1996, with an eye toward motivating young people to turn away from drugs and alcohol in the West Michigan, Tampa, Fla., and New York areas. Since its inception, Turn 2 has devoted more than $20 million to creating and supporting programs that promote healthy lifestyles among youth.
"I think the mission for just about everyone during the holiday season is to find a way to give back," said Deborah Tymon, Yankees senior vice president of marketing. "We're all very fortunate for our lives and the smallest thing we can do to help everyone is so appreciated.
"These young people came together to pay it forward, and I think the message they're giving everyone is you can do the same thing. Pay it forward and make the holiday a little brighter for someone else."
Chad Thornburg is a reporter for MLB.com. This story was not subject to the approval of Major League Baseball or its clubs.