A's add lefty Hill to rotation on 1-year deal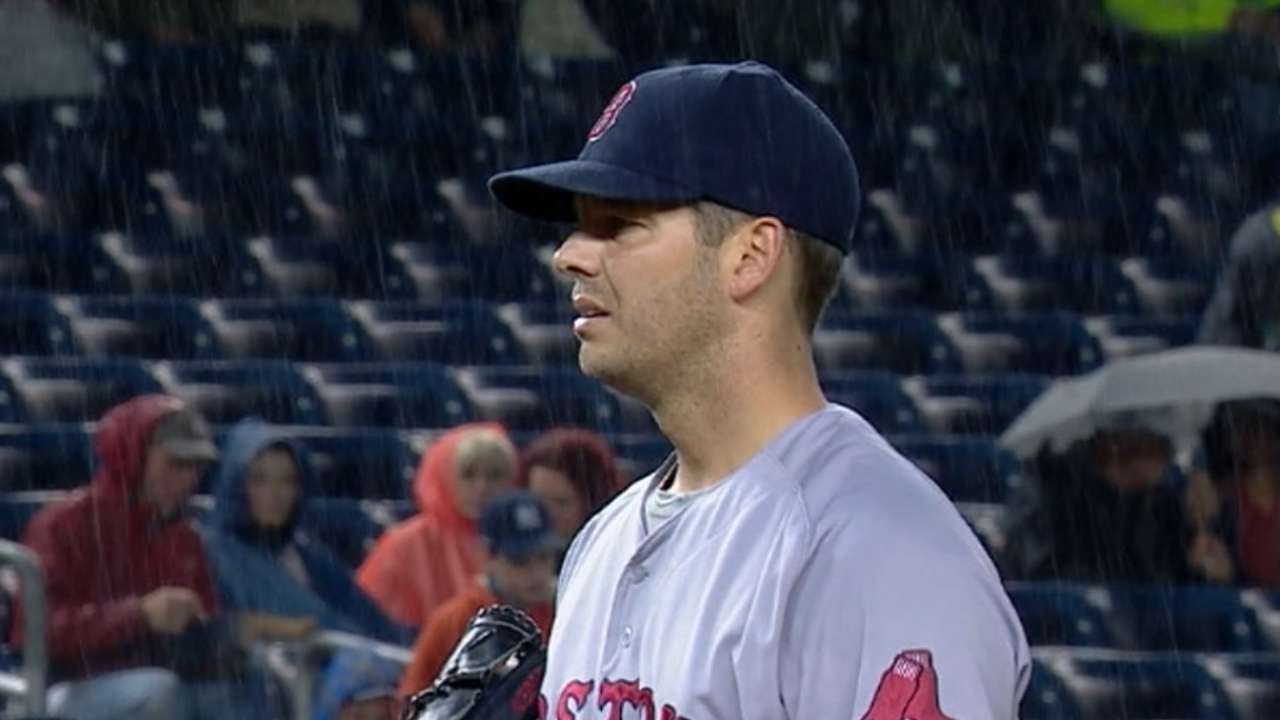 OAKLAND -- Returning to a job as a starter was always the goal. Once Rich Hill did so with the Red Sox last September, the next step as a free agent became finding a club that would offer him an extended opportunity in this role.
Enter the A's, who immediately came after Hill when the free-agent market opened. On Friday, they formalized a one-year deal with the veteran left-hander, who will earn $6 million with Oakland after making just four big league starts last year.
Hill dominated in that September stretch, though, allowing five earned runs in 29 innings with improved mechanics, generating upside the A's believed was worthy of a gamble.
"We've seen Rich a lot over the years, and in more than just those four starts," A's general manager David Forst said. "But he was a little bit of a different guy in those four starts, and going into the offseason knowing that starting pitching and the depth of the rotation was going to be something we'd look to augment, Rich seemed like the perfect target, which is why we reached out to his agent right away.
"Just knowing the cost of starting pitching, both in the free-agent market and in terms of acquiring it via trade, we were hopeful to make an early strike in that area."
Hill, who will be entering his age-36 season, provides an added arm to an Oakland starting staff full of health questions, giving the club an experienced back-of-the-rotation presence. The chance to start, Hill said, "was everything to me."
"Showing their interest right out of the gate, it really meant everything," Hill said. "I was humbled by all of the interest that was out there. The respect that they showed from the very beginning was everything that I was looking for."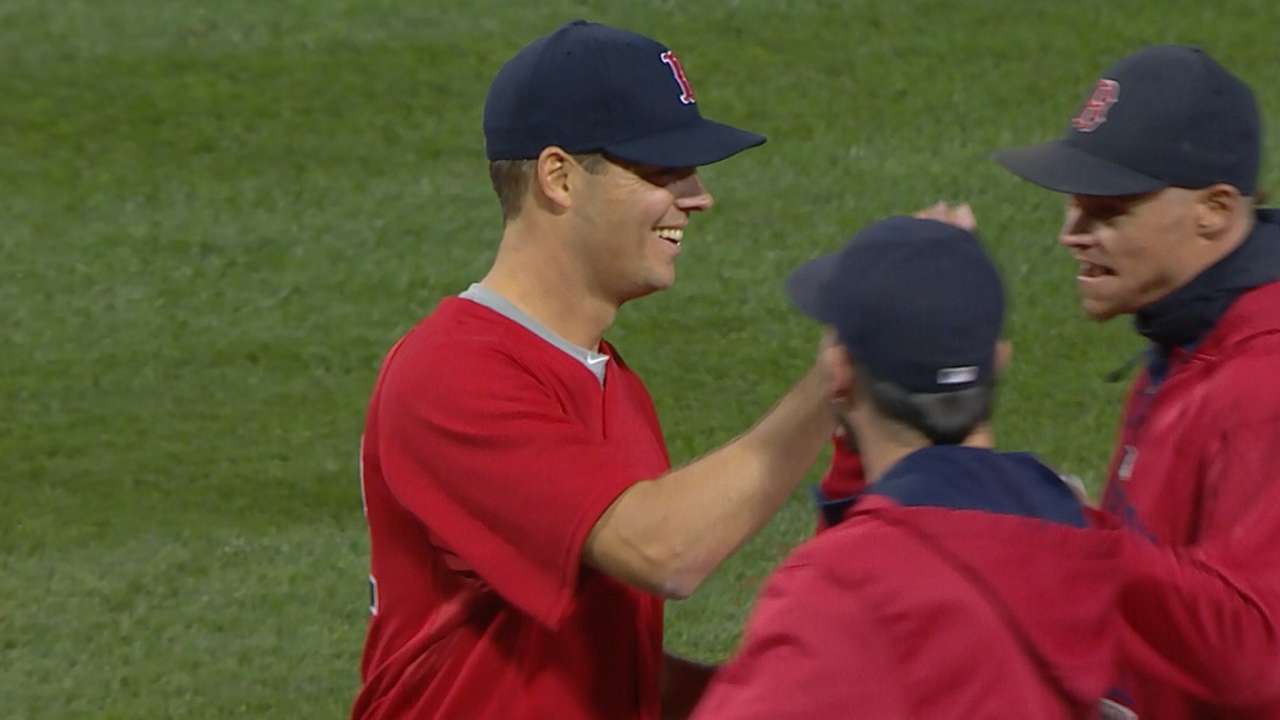 Hill came up through the Minor Leagues as a starter and made 32 starts over a career-high 195 innings for the Cubs in 2007, plus Game 3 of the National League Division Series. But after a series of struggles that followed, he found success as a reliever with a new sidearm delivery in Boston, a role he latched onto until this summer.
After beginning the year with Washington's organization, posting a 2.91 ERA in 25 relief appearances for Triple-A Syracuse, Hill was released. That's when he started turning down offers to be a reliever in other Major League organizations, instead choosing the independent route to reinvent himself as a starter.
He signed with Long Island of the independent Atlantic League, made a handful of adjustments -- returning to an over-the-top delivery and to the right side of the rubber -- and did not allow a run in two starts before Boston reeled him in on a Minor League deal Aug. 14.
"It was a personal journey to get back to what I want to do," said Hill, who believes he can work 200-plus innings. "To me, it was no surprise what happened. The confidence has always been there. The ability has been there, and just getting the opportunity to start again was very exciting."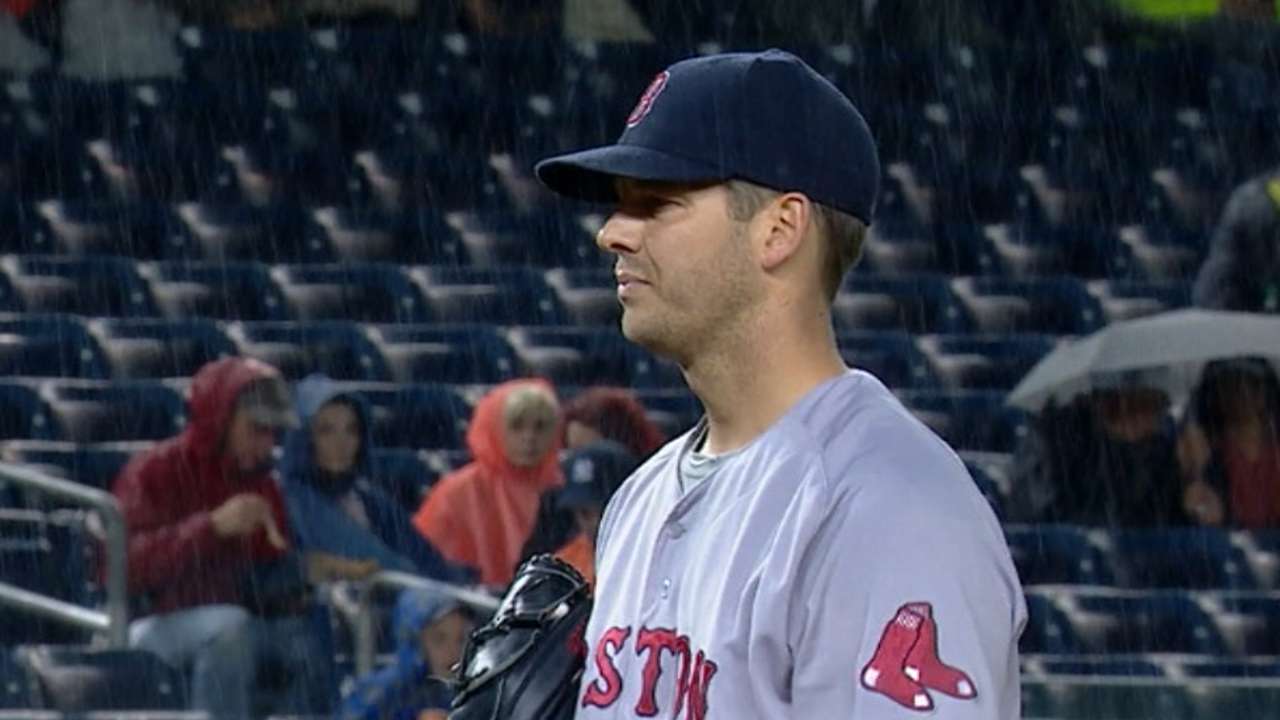 "Rich's story is a good one," Forst said. "You have to respect the passion he showed going to independent ball knowing what he wanted. He wanted to start and proved he was willing to do whatever it took to reinvent himself that way."
Forst said the A's will continue to prioritize pitching depth, after injuries robbed them of many of their starters last year, while their bullpen was the worst in the league. Payroll, he noted, won't act as a limitation, saying, "We've got room to spend, we've just got to find the right guys."
"We're looking at both starting and relieving," Forst continued. "There's probably not a better example than 2015 in our case of needing as many starting pitchers as you can get. So that's certainly a priority for us going forward."
Fantasy Spin | Fred Zinkie (@FredZinkieMLB)
With a 1.55 ERA, a 0.66 WHIP and a 36-to-5 K:BB ratio across four starts with the Red Sox last year, Hill will be a boom-or-bust selection in the final rounds of 2016 mixed-league drafts. Set to make half his starts at the pitcher-friendly Coliseum, the southpaw with a lifetime 8.8 K/9 rate has the potential to impact several standard categories if he can stick in the A's rotation.
Jane Lee is a reporter for MLB.com. This story was not subject to the approval of Major League Baseball or its clubs.