MLB.com Columnist
Fred Zinkie
Fantasy roundup: Trades shake up outlooks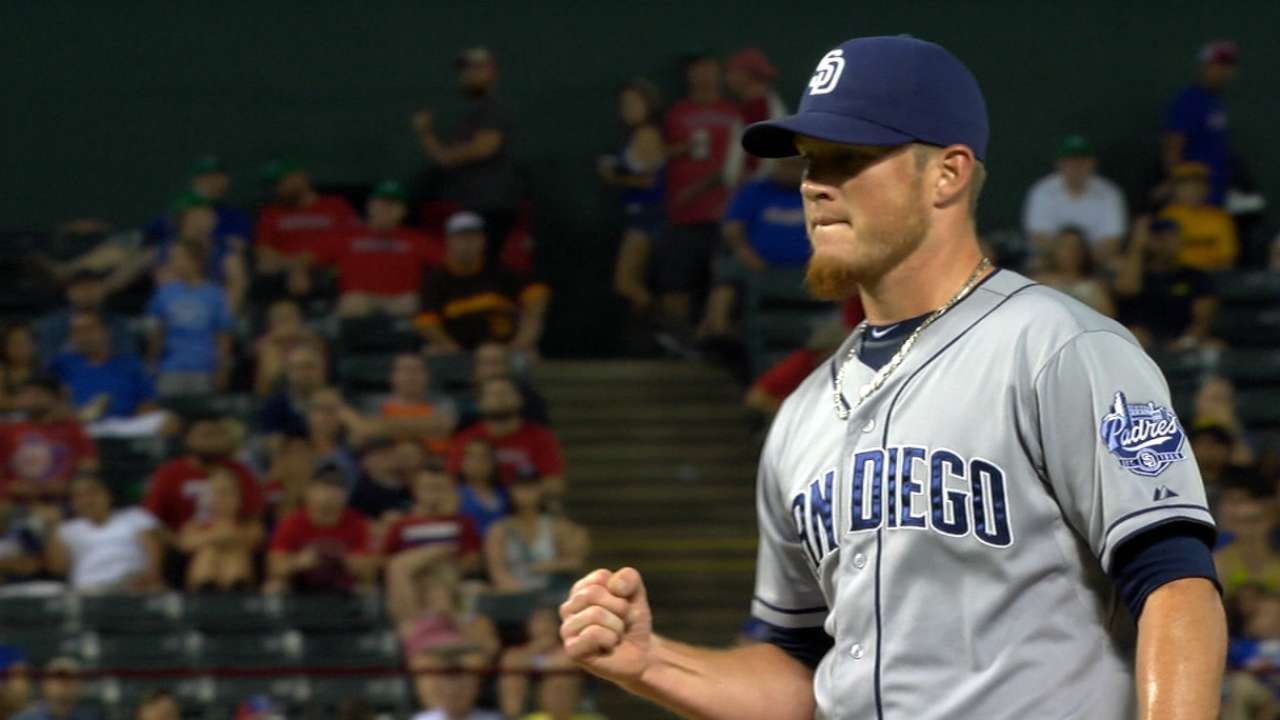 Seemingly set on matching their frantic pace from last winter, Major League executives started wheeling and dealing as soon as the opportunity presented itself this month.
With no shortage of notable early-offseason transactions, fantasy owners should pay close attention to the following moves.
With 224 saves, a 1.70 ERA and a 0.91 WHIP since the outset of 2011, Craig Kimbrel is arguably the safest fantasy closer. With the Red Sox, he should be a source of elite ratios and roughly 40 saves.
Kimbrel's arrival squashes the standard-mixed-league value for deposed stopper Koji Uehara. With a lifetime 2.42 ERA and a 0.85 WHIP, Uehara can still be a strong source of ratios in deep leagues.
Kevin Quackenbush and Brandon Maurer have the best chance among current Padres to garner 2016 save chances. Based on the club's active track record in the past 12 months, the bullpen in San Diego could undergo additional changes in the coming weeks.
Working behind No. 1 catcher Kurt Suzuki, John Ryan Murphy may be afforded a more sizeable workload than many backup backstops. But without plus power, the career .267 hitter will stay on waivers in most leagues.
Aaron Hicks offers an exciting blend of power and speed, but his inability to hit for average has thus far kept the native Californian off mixed-league rosters. Currently slotted as the Yankees' fourth outfielder, he may produce career-best numbers at hitter-friendly Yankee Stadium if the club clears room for a more pivotal role.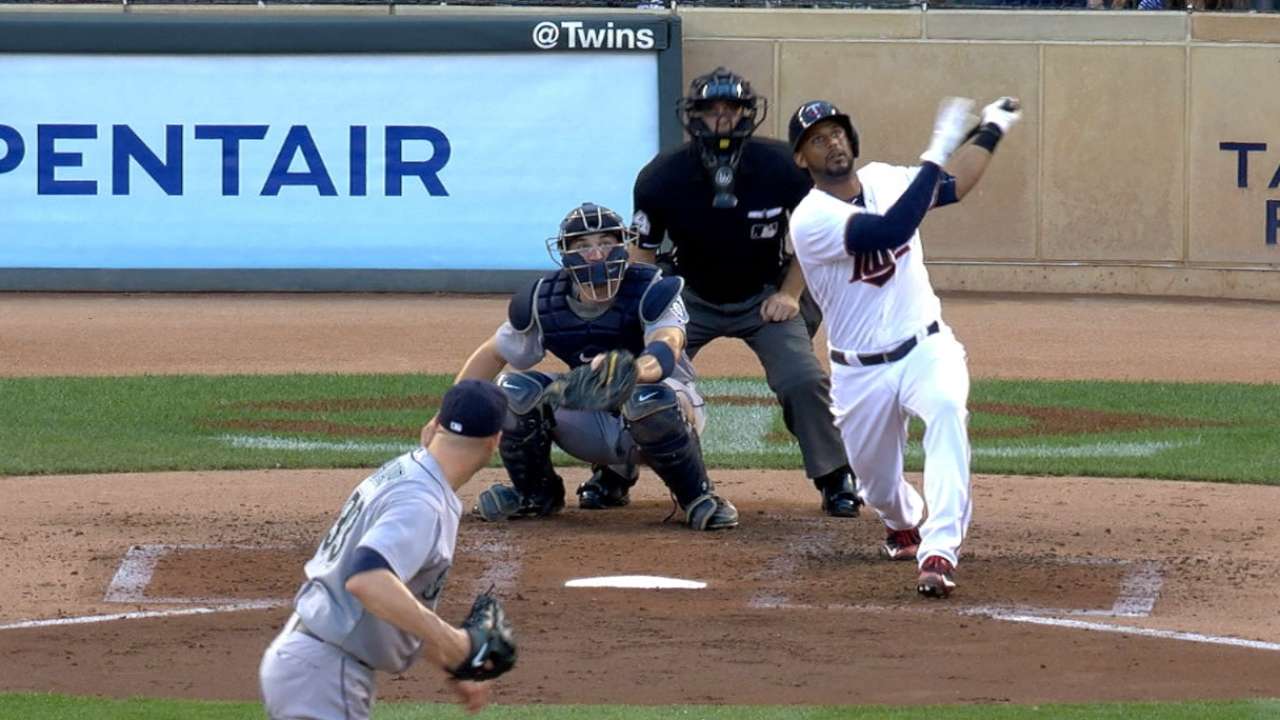 With a 1.98 ERA and 0.91 WHIP across the past three seasons, Joaquin Benoit has the dominant repertoire to thrive as the Mariners' closer. Newly appointed manager Scott Servais could opt to have Carson Smith handle the final inning, but Smith cannot match Benoit's consistent effectiveness in recent seasons. Mixed-league owners should view Benoit as a fine No. 2 closer with 40-save potential.
With 15 homers, 67 steals and a .268 average from 2013-14, outfielder Leonys Martin has the plate skills and wheels to make an impact in standard mixed leagues if he can recover from a disappointing '15 campaign. Expected to be the Mariners' regular center fielder, the native Cuban should be among the Junior Circuit leaders in stolen bases. Making improvements on his lifetime .233 average against left-handers will be essential to earn 550 plate appearances.
Through a trade that has greater significance on the field than in fantasy leagues, defensive wizard Andrelton Simmons is now a member of the Angels. While the switch to an American League club with a deeper lineup could help Simmons compile more runs and RBIs, he will not factor into mixed formats unless he can reach double digits in homers and swipes.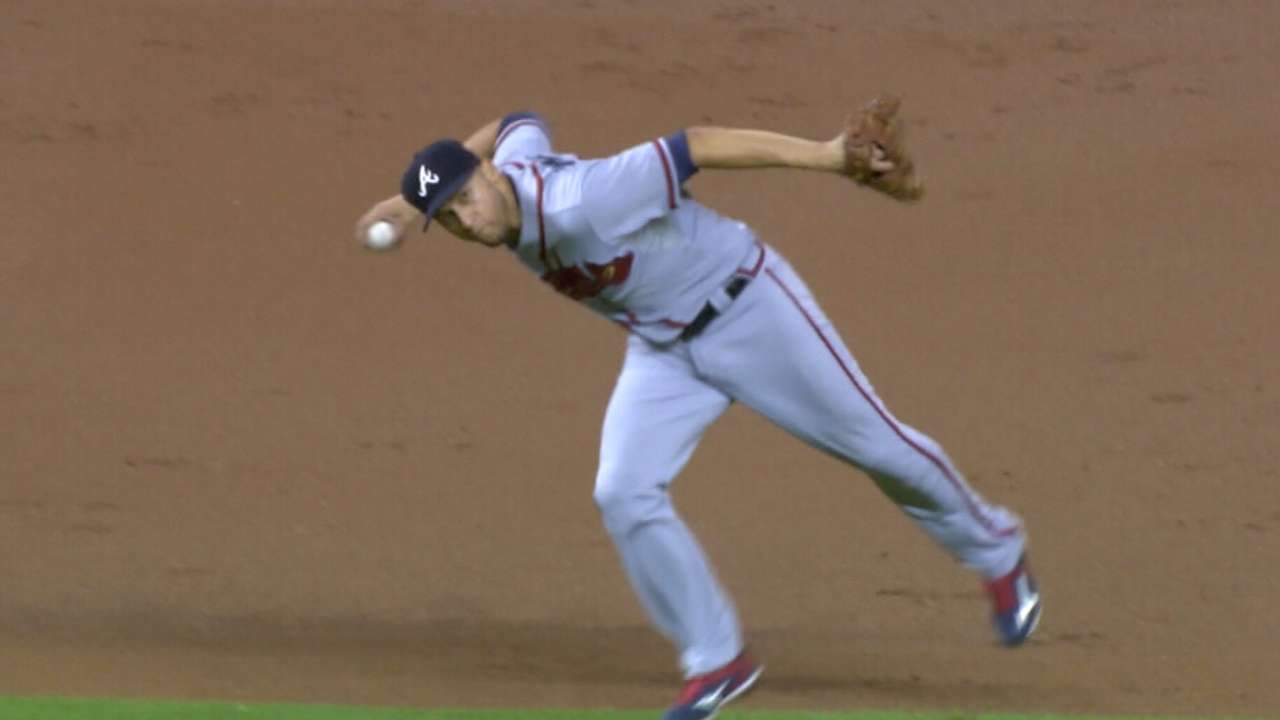 NL-only owners will appreciate Aybar's ability to hit for average and reach double digits in steals, but his lack of power and an underwhelming supporting cast will limit his ability to compile the necessary runs and RBIs for mixed-league inclusion. Pitching prospect Sean Newcomb joins Aybar on his eastern trek, and Newcomb -- who owns a career 11.1 K/9 rate and 0.4 HR/9 rate in the Minors -- could become a mixed-league option during the second half of '16. With a 4.9 BB/9 rate at lower levels, he will need to harness his control before reaching the Majors.
No place like home for Rasmus, Estrada, Anderson
While it is usually good news for a player to return to familiar surroundings after a career year (3.13 ERA, 1.04 WHIP), Marco Estrada's fly-ball-heavy approach is not a natural fit at homer-happy Rogers Centre. The right-hander benefited from a .217 BABIP last season, and a regression closer to his .264 career mark could push his ERA closer to 4.00 in '16.
Colby Rasmus lofted fly balls at a higher rate than ever and ripped a career-high 25 round-trippers last season. While Rasmus may provide power once again in '16, his high strikeout rate and lifetime .219 average against southpaws equals marginal mixed-league value for the career .245 hitter.
By tossing a career-high 180 1/3 innings last season, Brett Anderson put himself back on the mixed-league radar. The southpaw wisely chose to remain in an advantageous situation, where he will benefit from pitcher-friendly Dodger Stadium and a strong supporting cast. But the native Texan will need to improve on his 5.8 K/9 rate and 1.33 WHIP from '15 in order to be more than a matchup-based option in shallow formats.
A.J. Pierzynski used his strong contact skills and heavy ground-ball lean to hit .300 in '15, but his lack of power limits his usefulness to two-catcher formats.
A lifetime .837 OPS against southpaws should secure outfielder Franklin Gutierrez a platoon role, but his value is relegated to AL-only leagues.
Lynn undergoes Tommy John surgery
Cardinals right-hander Lance Lynn will miss the entire '16 season, but his early-offseason surgery should allow him to be fully recovered by Opening Day in '17.
Fred Zinkie is the lead fantasy baseball writer for MLB.com. Follow him on Twitter at @FredZinkieMLB. This story was not subject to the approval of Major League Baseball or its clubs.