Kershaw donates to building of UYA in Texas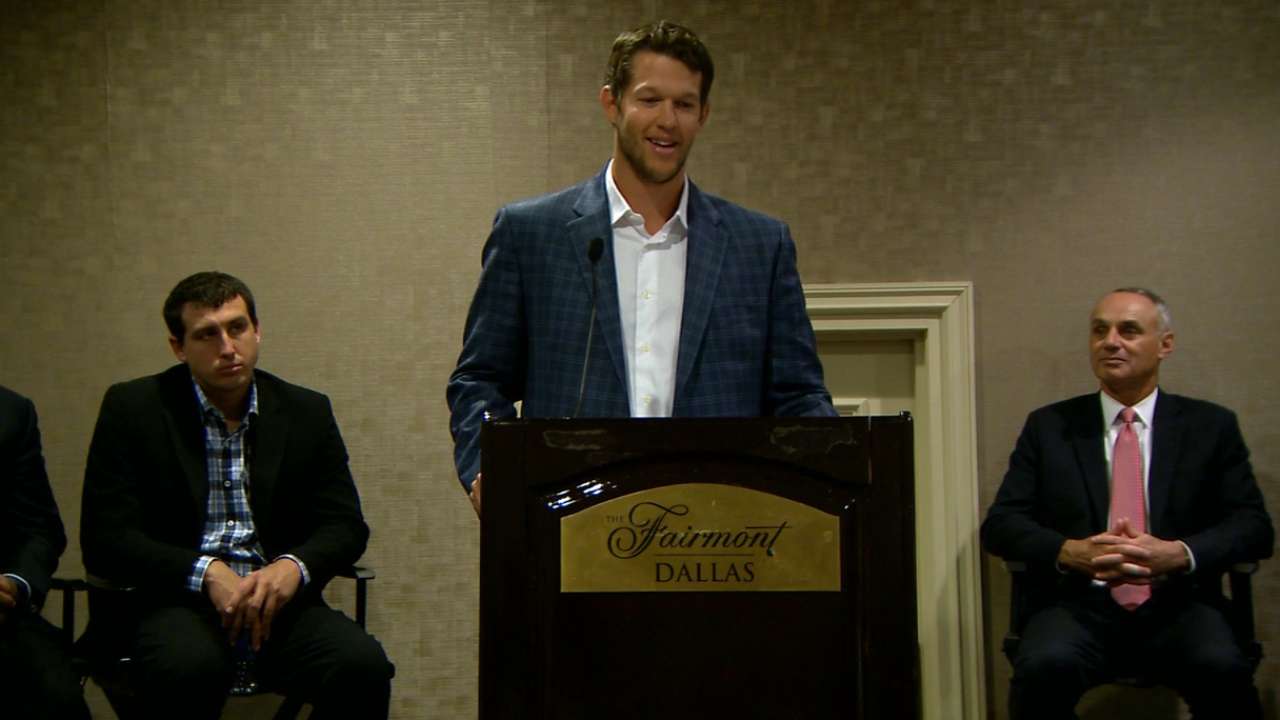 LOS ANGELES -- Dodgers pitcher and Dallas native Clayton Kershaw made a personal financial donation toward construction of the Texas Rangers MLB Urban Youth Academy in West Dallas.
The new facility will include five fields, one to be named after Kershaw. The site already is home to the Texas Rangers Johnny Oates Youth Ballpark, which opened in 1999 in honor of the late Rangers manager.
Kershaw's donation was made through Dallas-based Mercy Street, a faith-based group dedicated to community restoration. His foundation, Kershaw's Challenge, has been a partner with Mercy Street. The project was announced jointly on Tuesday by the Rangers, the Texas Rangers Baseball Foundation, Major League Baseball, the Major League Baseball Players Association (MLBPA) and Mercy Street. MLB Commissioner Rob Manfred, Kershaw and Rangers pitcher Derek Holland were among those attending the announcement.
"Kershaw's Challenge is all about giving kids an opportunity," Kershaw said. "We never expected to have a partnership with the Rangers, but it's awesome. We just wanted to do something here in our hometown … in our backyard. It's an incredible partnership."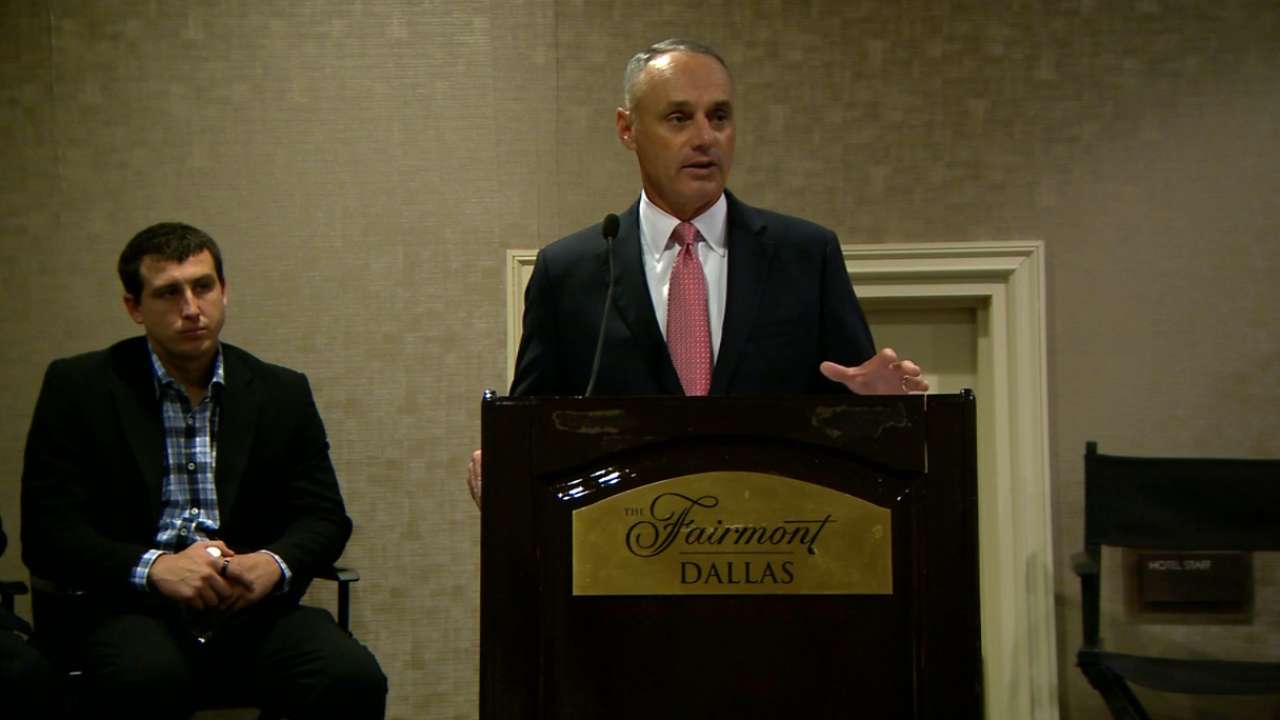 This is the ninth announced youth Academy in the United States, joining the most recently announced intentions to build Academies in San Francisco and Kansas City. There are five operational MLB Urban Youth Academies in the country in Cincinnati, Compton, Houston, New Orleans and Philadelphia. Additionally, the Nationals are establishing their own Youth Baseball Academy in Washington D.C.
The first MLB Urban Youth Academy in Compton was established in 2006, and together, all Academies currently provide free, year-round baseball and softball training and instruction to approximately 12,000 young men and women Academy members and over 20,000 more through additional tournaments and programs.
In the last two seasons, seven Compton Academy alumni have appeared on MLB rosters, including Khris Davis (Brewers), Anthony Gose (Tigers), Aaron Hicks (Yankees), Efren Navarro (Angels), Jon Singleton (Astros), Trayce Thompson (White Sox) and Vincent Velasquez (Astros).
Forty-six Academy alumni have been selected in the last four Drafts and nearly 160 overall, including Dillon Tate, a Compton Academy alumnus who was the fourth overall selection by the Rangers in the first round of the 2015 Draft.
Ken Gurnick is a reporter for MLB.com. This story was not subject to the approval of Major League Baseball or its clubs.