Molitor third in AL MOY voting
Twins skipper guided surprising turnaround in 2015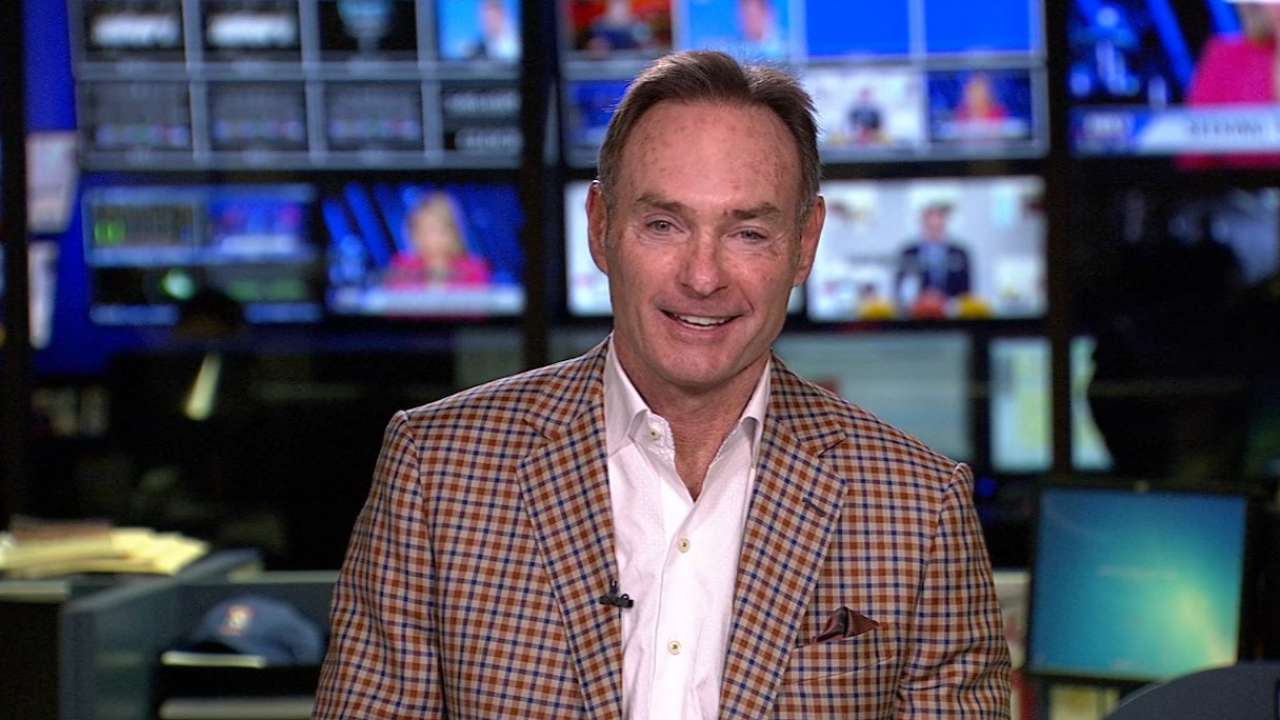 MINNEAPOLIS -- Twins manager Paul Molitor finished third in the balloting for American League Manager of the Year, the Baseball Writers' Association of America announced Tuesday night on MLB Network.
Molitor received 33 points to finish behind Rangers manager Jeff Banister (112 points) and Astros skipper A.J. Hinch (82 points). Molitor, who received two first-place votes, three second-place votes and 14 third-place votes, was looking to become the third Twins manager to win the award, as each of his predecessors, Tom Kelly (1991) and Ron Gardenhire (2010), are former AL Managers of the Year. But like Kelly and Gardenhire, Molitor finished third in the balloting in his first season at the helm.
Molitor, in his first year as Twins manager after replacing Gardenhire, guided the club to an 83-79 record, which marked Minnesota's first winning season since 2010. It was a 13-win improvement for the Twins, who had lost at least 92 games in each of the previous four years. But Molitor said during his introductory news conference that he believed the Twins would be competitive in 2015, and he turned out to be right.
"I'll just say that, being a coach on the staff of Gardy's in 2014, I saw a foundation that we weren't too far away," Molitor said on MLB Network before the winner was announced. "I think some of our younger players started to emerge and understood they had to change the way they had to go about their business to get to the next level. Like a lot of teams this year, including Houston and Texas, we had an emergence of young players that helped carry us over the top and get us back to a competitive situation."
Under Molitor, the Twins were one of the biggest surprises in baseball in 2015 and weren't eliminated from postseason contention until the second-to-last day of the season. Molitor was named Sporting News AL Manager of the Year for his efforts.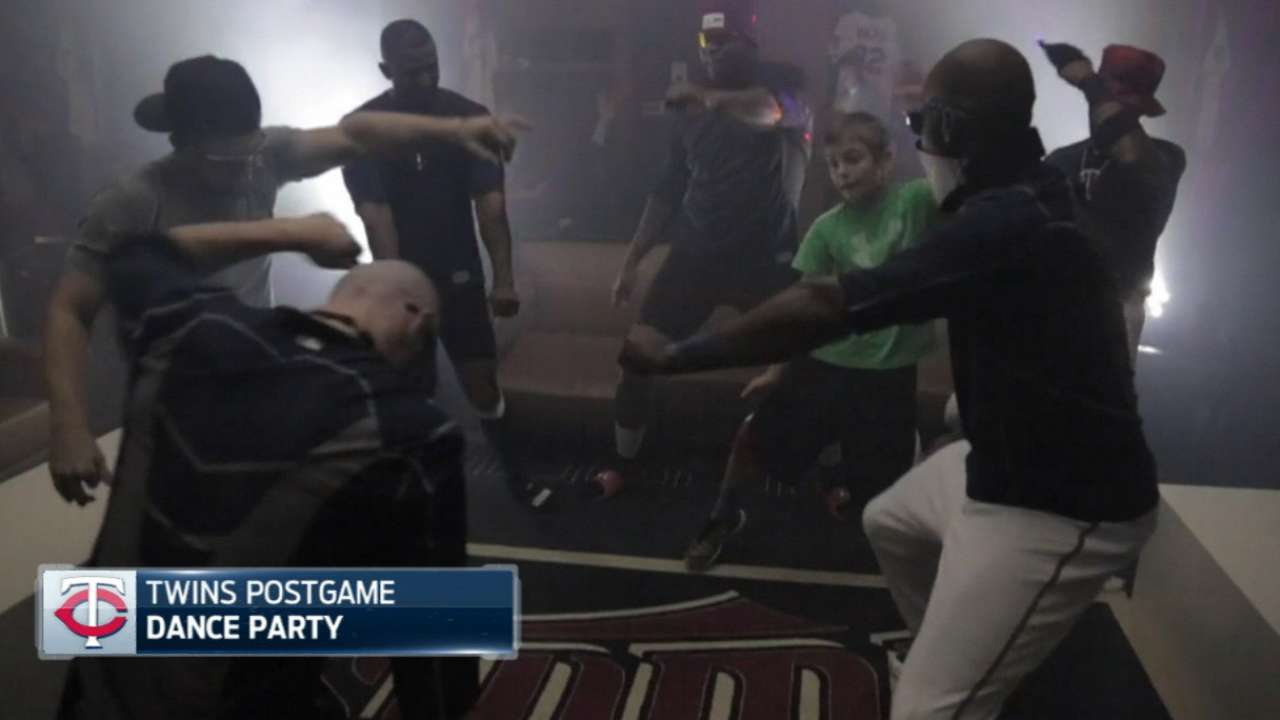 Molitor oversaw a team that overachieved according to the numbers, as the Twins finished 12th in the big leagues in runs scored and 19th in ERA. But they found ways to win and showed resiliency throughout the season, shaking off losing streaks and remaining in contention. They were also able to overcome a slow start to the season, as they opened 1-7, but went 20-7 in May to bounce back.
AL MANAGER OF THE YEAR VOTING
| Manager, Club | 1st | 2nd | 3rd | Points |
| --- | --- | --- | --- | --- |
| Jeff Banister, TEX | 17 | 8 | 3 | 112 |
| A.J. Hinch, HOU | 8 | 13 | 3 | 82 |
| Paul Molitor, MIN | 2 | 3 | 14 | 33 |
| John Gibbons, TOR | 1 | 5 | 2 | 22 |
| Joe Girardi, NYY | 2 | | 2 | 12 |
| Ned Yost, KC | | 1 | 5 | 8 |
| Mike Scioscia, LAA | | | 1 | 1 |
"There's a lot of ebbs and flows to your season," Molitor said. "You don't want to hit the big wave right out of the chute, but it kind of happened to us. Coming out of Spring Training things looked pretty good, but we lost Ervin Santana for the first half of the year right before the season. That had a big effect on us. Maybe more than I would've liked, if I would've handled it better. But we got through it after a 1-7 start and had a really great May to get us back in the mix and kept pushing from there."
The skipper commanded the respect of his players, as the 59-year-old Molitor was a Hall of Famer during his 21-year playing career with the Brewers, Blue Jays and Twins from 1978-98. But he was also still able to relate to his players, even the rookies such as Eddie Rosario and Miguel Sano, because he had previously served as a roving Minor League instructor for Minnesota before serving as a coach under Gardenhire in 2014.
Molitor, along with his coaching staff and veteran outfielder Torii Hunter, also transformed the clubhouse, as the mood was much lighter, especially after home wins, with the Twins holding dance parties with music and strobe lights.
Rhett Bollinger is a reporter for MLB.com. Read his blog, Bollinger Beat, follow him on Twitter @RhettBollinger and listen to his podcast. This story was not subject to the approval of Major League Baseball or its clubs.