Kershaw has case for 4th Cy Young Award
Dodgers left-hander is a finalist for fifth straight season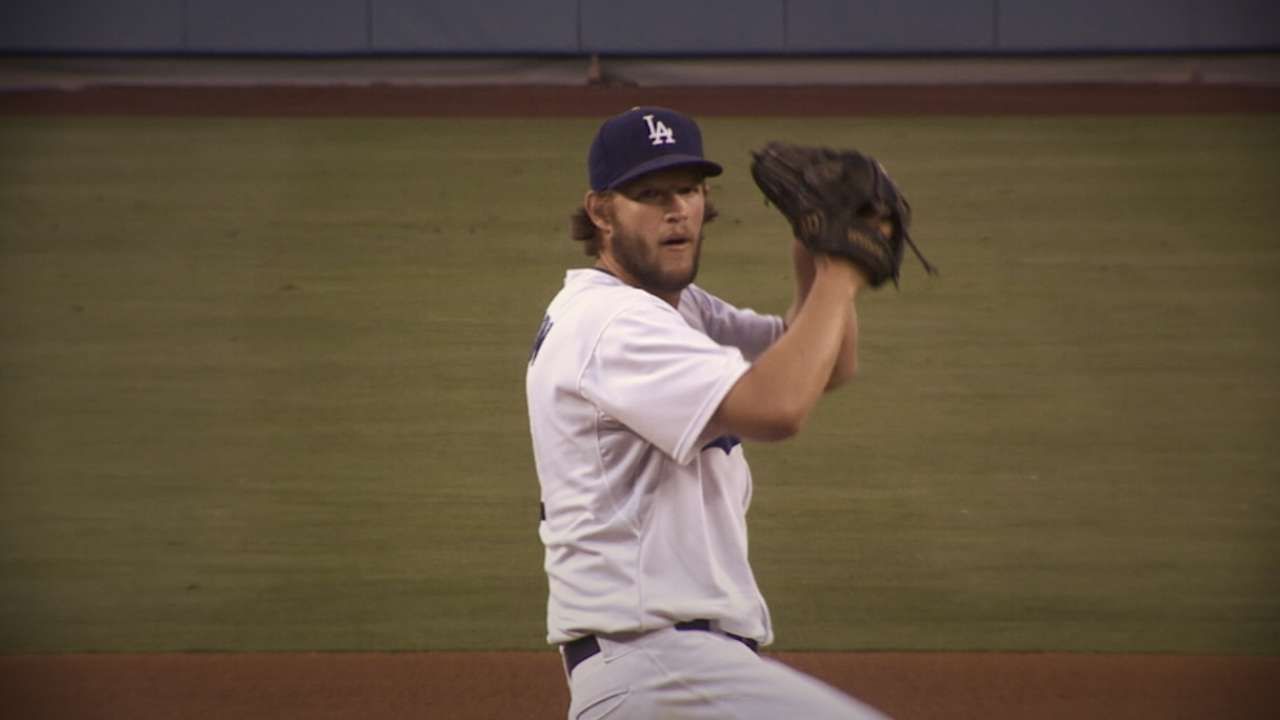 LOS ANGELES -- Clayton Kershaw's case for winning the 2015 National League Cy Young Award, presented by the Baseball Writers' Association of America, is simple.
He wins it every year, right?
Actually, only three of the last four years. He had an off season in 2012, finishing second in the voting. Kershaw will find out if he won a fourth Cy Young Award today at 3 p.m. PT on MLB Network and MLB.com. The other finalists are his 2015 rotation mate, Zack Greinke, and Cubs ace Jake Arrieta.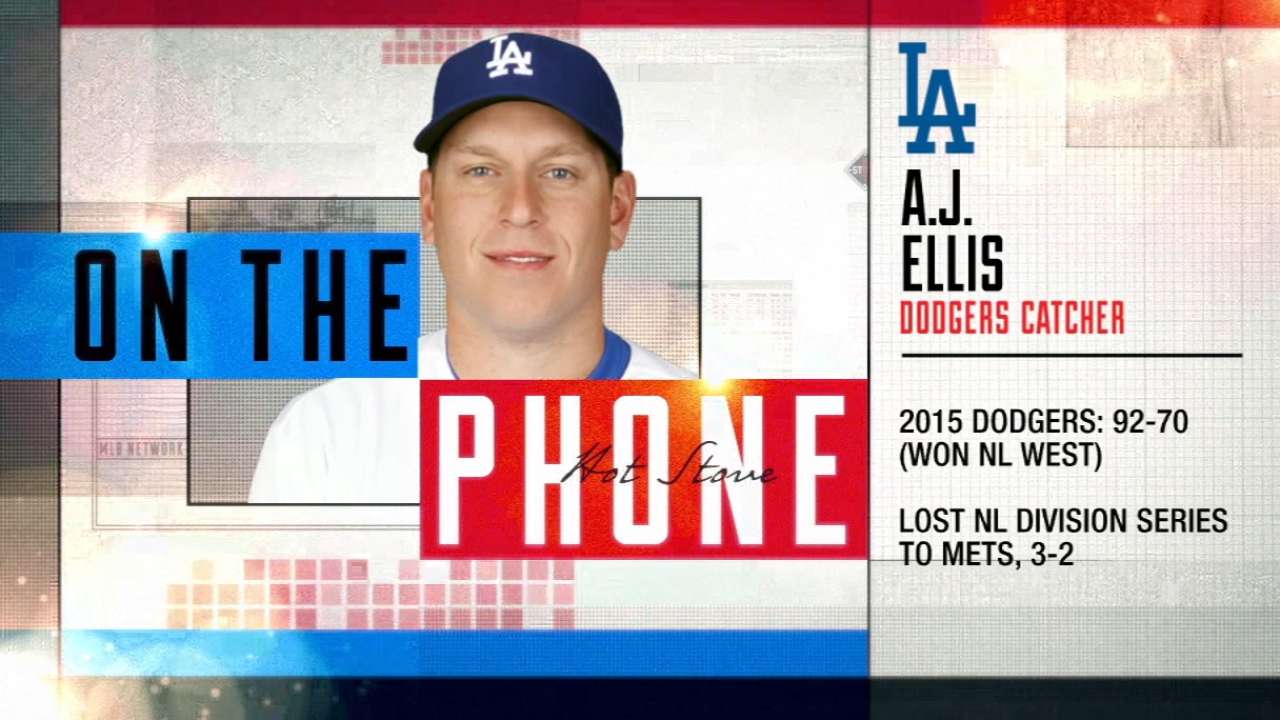 Kershaw is the first pitcher to finish in the top three for Cy Young Award voting in five consecutive seasons. Sandy Koufax is the only other Dodger to have won three Cy Young Awards, when only one award covering both leagues was presented.
Kershaw's Wins Above Replacement, computed by Fangraphs.com, led pitchers in both leagues at 8.6. Arrieta was second at 7.3.
When a reporter asked former Dodgers manager Don Mattingly why he was starting Kershaw on short rest in the postseason, Mattingly was taken aback.
"Do you have to explain that one?" he asked.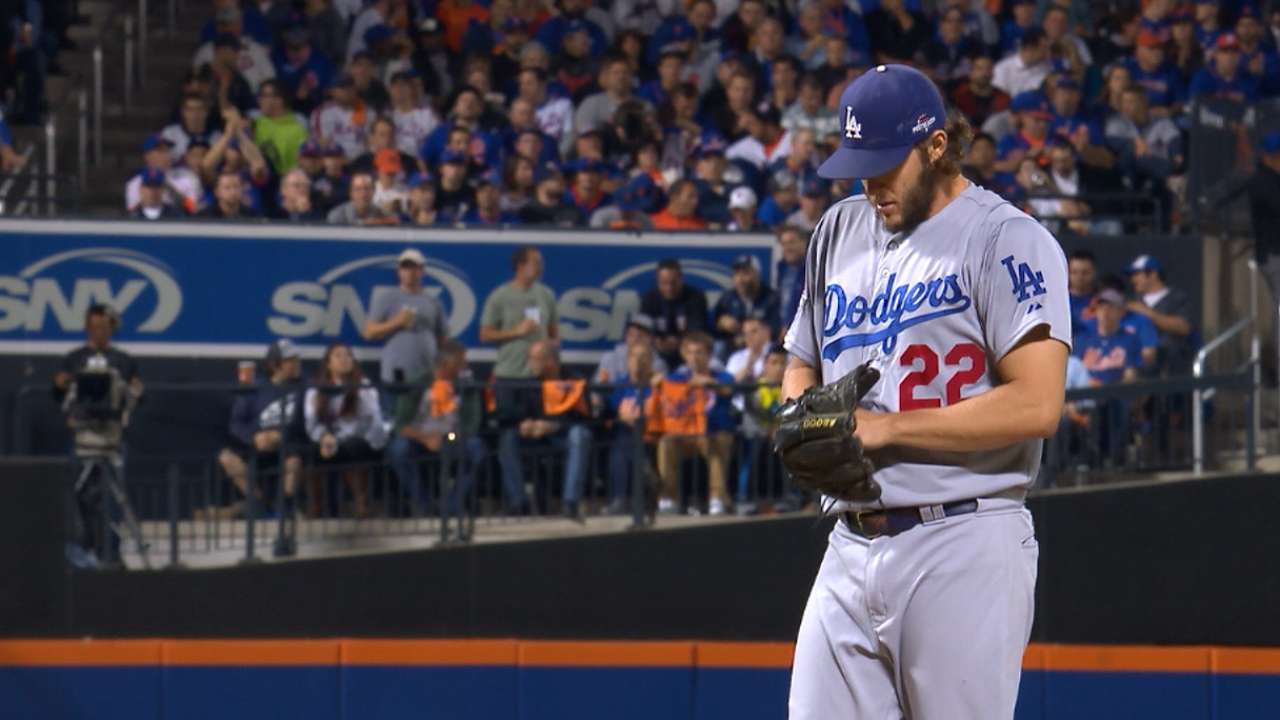 Personal catcher and unauthorized publicist A.J. Ellis vouches for Kershaw's intangibles.
"I think he's got the respect and the confidence of every man in that room and every person in the organization," said Ellis. "Because we see behind the scenes and how badly this guy wants to be great, and what he does and what it takes for him to be great."
This year Kershaw broke new ground in dominance, becoming the first pitcher to break through the magic 300-strikeout milestone since Randy Johnson and Curt Schilling in 2002.
Kershaw went 16-7 with a 2.13 ERA in a career-high-tying 33 starts in his fifth consecutive All-Star season. His 301 strikeouts rank as the fourth-highest single-season total in franchise history behind Koufax's 1965 (382), '66 (317) and '63 (306) seasons. The league strikeout title was Kershaw's third.
Kershaw tied his single-game career high with 15 strikeouts and recorded double-digit strikeouts in 13 of his starts. He ranked among the big league leaders in wins (16, 11th), ERA (2.13, third), innings pitched (232 2/3, first), opponents' batting average (.194, third), WHIP (0.88, third), complete games (four, tied for first) and shutouts (three, tied for first).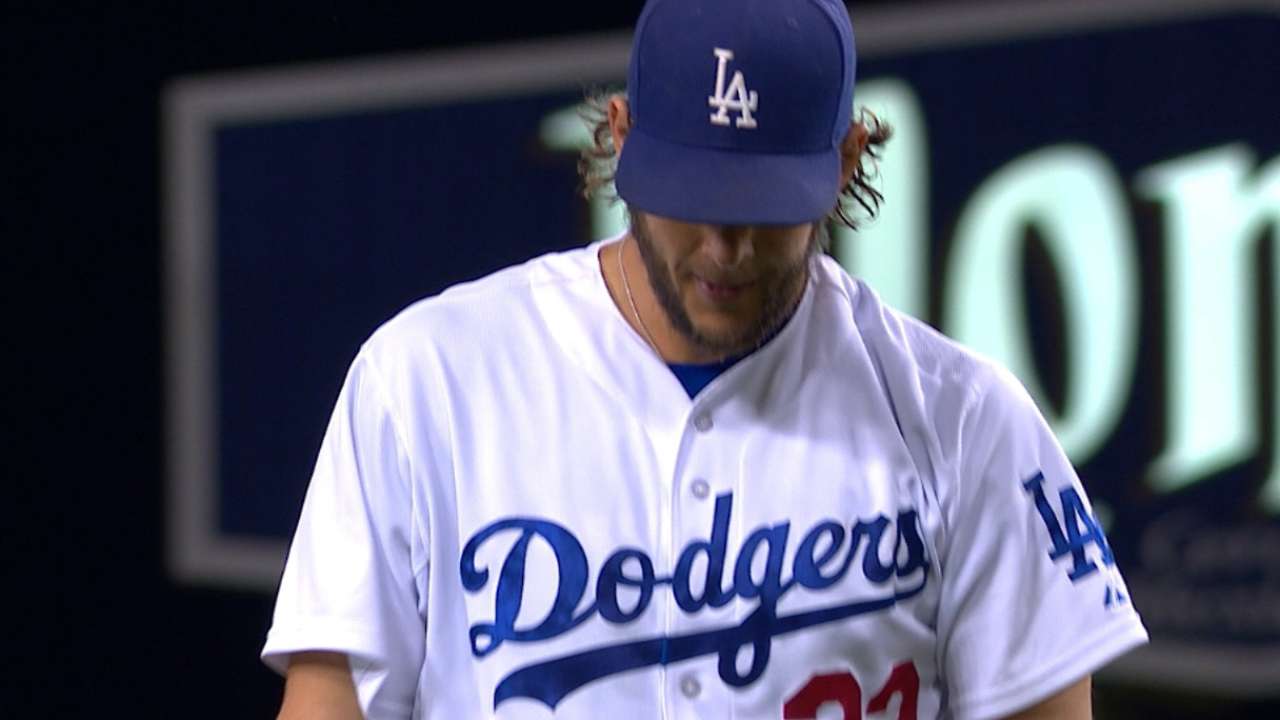 He finished the regular season on an 11-1 roll with a 1.22 ERA and four complete games in his final 17 starts, including a scoreless-innings streak of 37. After losing three consecutive starts for the first time in his career from June 17-27, Kershaw reeled off a 13-start unbeaten streak from July 3-Sept. 14, going 9-0 with a 0.98 ERA, tied for the second-longest winning streak in the Majors this year.
Kershaw made his fifth consecutive All-Star appearance and fifth consecutive Opening Day start. He pitched the division clincher for the second consecutive season, both times against the Giants, this time a one-hit shutout on the road. Earlier he became the second-youngest active pitcher to reach career win No. 100.
Ken Gurnick is a reporter for MLB.com. This story was not subject to the approval of Major League Baseball or its clubs.