Gray built strong Cy Young Award case in '15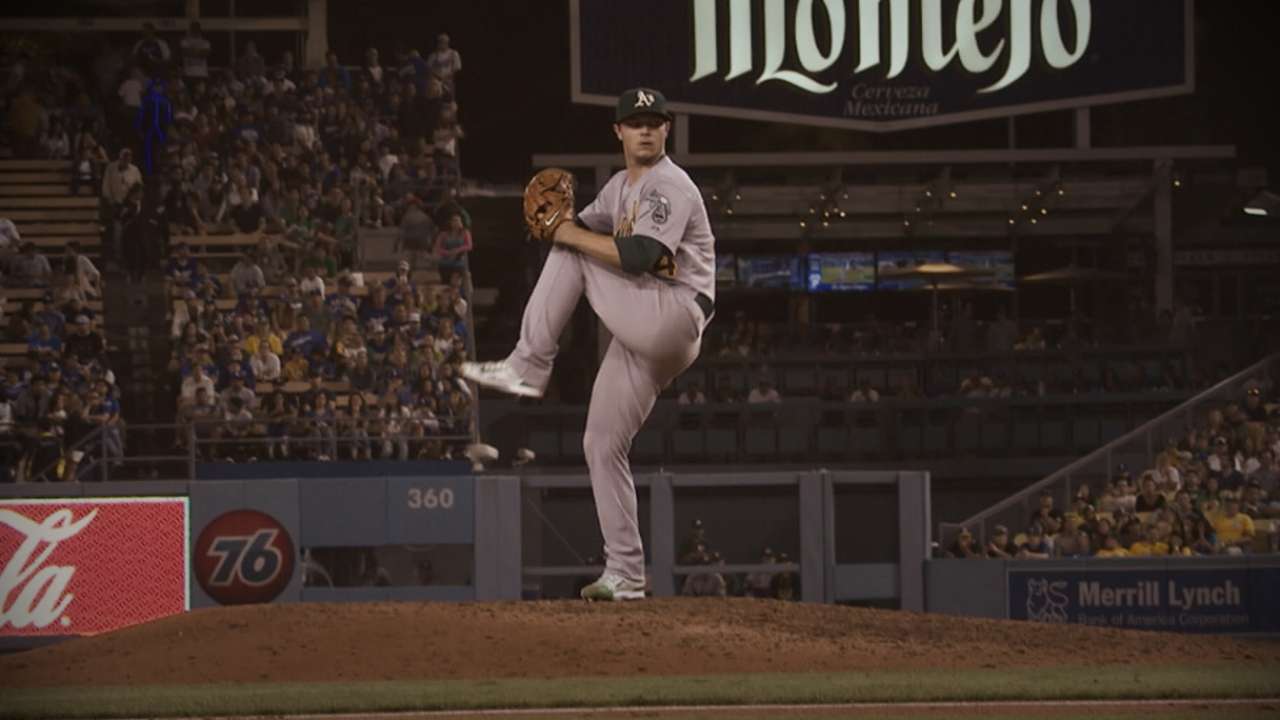 OAKLAND -- Though Sonny Gray's shaky September seemingly set up a two-man American League Cy Young Award race between Houston's Dallas Keuchel and Toronto's David Price, the A's right-hander's otherwise impeccable season is worthy of recognition.
All three are finalists for the annual Baseball Writers' Association of America honor, which will be announced today at 3 p.m. PT on MLB Network and MLB.com.
Gray made 31 starts for the last-place A's in 2015, exiting the campaign with a 14-7 ledger, compared to Keuchel's 20-8 mark with the Astros, who won the second AL Wild Card spot, and Price's 18-5 record between the Tigers and Blue Jays, who won the AL East. Up until September, a month in which Gray struggled to the tune of a 6.84 ERA, Oakland's ace reigned king of the AL ERA leaderboard, sitting at 2.07 as late as Aug. 17.
By season's end, Gray's 2.73 ERA ranked third in the AL, behind Price (2.45) and Keuchel (2.48). More importantly, it capped a season in which Gray made his first AL All-Star team, alongside batterymate Stephen Vogt, and continued to establish himself as one of the game's elite starting pitchers.
The A's still carry four years of club control of Gray, who is expected to stay put this offseason despite speculation surrounding his trade candidacy.
"He had another great year, he really did," A's manager Bob Melvin said. "You look at all the internal numbers, one of the best performers in the American League, for sure. Another terrific season for him."
Gray, 26, tied for the AL lead with two shutouts, held opponents to a .217 average -- tied for second in the league -- and tied for fifth in WHIP at 1.08 over 208 innings in just his second full season in the big leagues.
Jane Lee is a reporter for MLB.com. This story was not subject to the approval of Major League Baseball or its clubs.