MLB.com Columnist
Richard Justice
5 teams that could trade for Aroldis
Closer's fiery fastball should be attractive to several suitors this Hot Stove season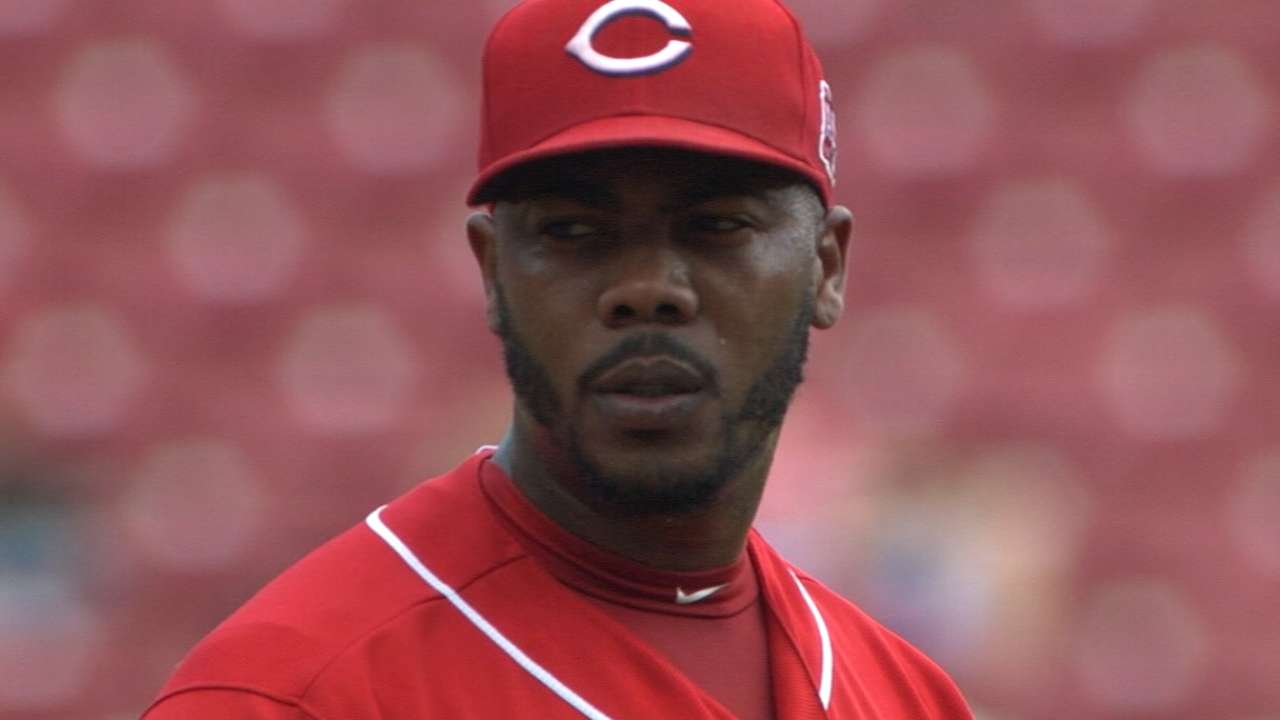 If the Reds wanted to add a touch of theatrics to this thing, they'd set up shop in the lobby of the Winter Meetings in Nashville, Tenn., next month and ask teams hoping to trade for closer Aroldis Chapman to take a number.
The Astros certainly would be there to grab one. The Tigers probably would join them. The Giants appear to be a good fit as well. Also the Nationals, Mariners, Twins, Dodgers and …
OK, hold it.
Chapman would make every team in baseball better. He struck out 15.7 batters per nine innings and converted 91.7 percent of his save chances in 2015. Chapman's fastball AVERAGED 99.4 mph. He'll be 28 years old on Opening Day 2016.
At a time when teams are looking at the Kansas City Royals and attempting to construct a similar deep, dominant bullpen, the Reds are putting Chapman on the market at precisely the right time.
Chapman is good enough to transform a mediocre bullpen into a good one and a good one into a potentially great one. Some teams might see him as the difference between making and missing the playoffs.
Chapman will likely command a comparable haul to the one the Padres got from the Red Sox for Craig Kimbrel, the big difference being that Chapman will be a free agent after next season while Kimbrel is under Boston's control through 2018.
Let's consider five teams that should be making a push to trade for Chapman:
1. Astros
If there's a perfect fit for a trade, this is it. The Astros have a deep farm system and an aggressive general manager in Jeff Luhnow. He constructed one of baseball's best bullpens a year ago and attempted to add to it at the Trade Deadline.
Luhnow correctly saw that his group was wearing down. Chapman and Kimbrel were both on his radar screen, and when the Astros were six outs from eliminating the Royals in the American League Division Series, either one of them might have been a difference-maker.
If it's young, controllable, Major League-ready talent the Reds are seeking, the Astros have plenty -- from pitchers Mark Appel (No. 2 prospect, per MLB Pipeline) and Francis Martes (No. 7) to third baseman Colin Moran (No. 10) and first baseman Tyler White (No. 30). There are no guarantees with young players, but Houston can overwhelm Cincinnati with numbers.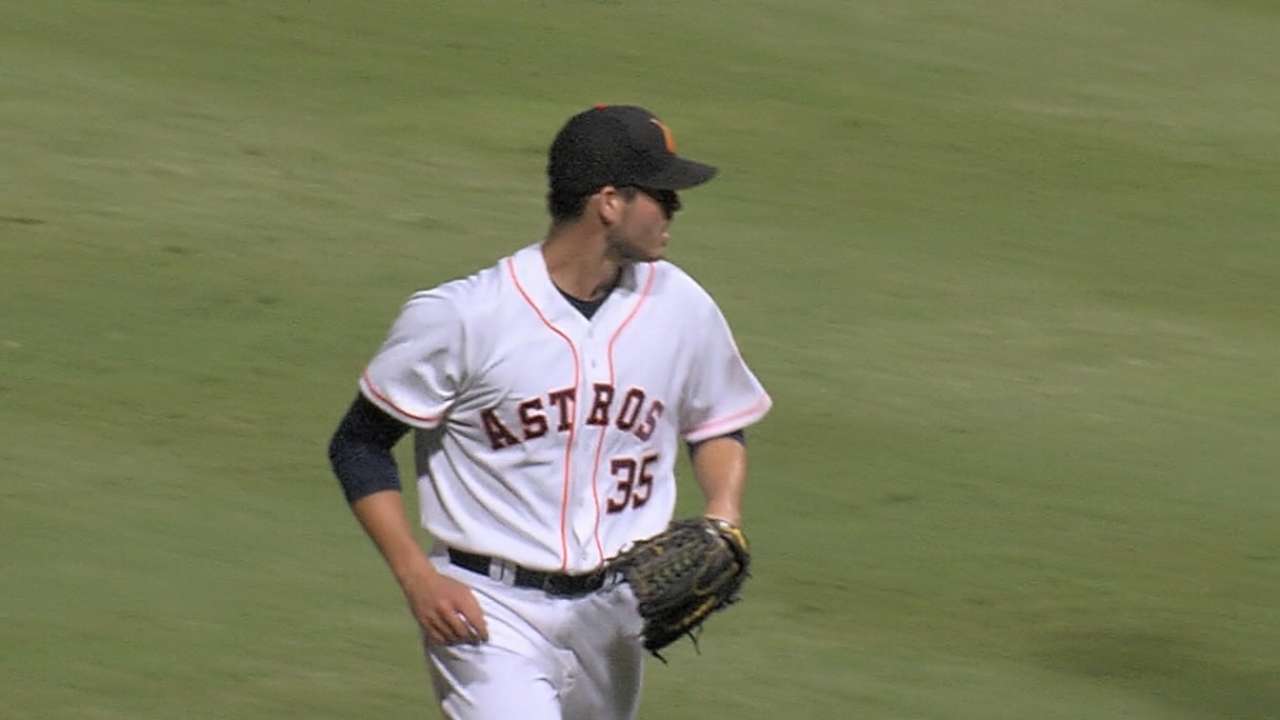 2. Tigers
Has a poor bullpen kept the Tigers from winning at least one championship during the Miguel Cabrera era? There were seasons when Detroit had very good offense and a dominant rotation. But the bullpen was always a puzzle in which the pieces didn't quite fit. In the past three seasons, the Tigers have finished 27th twice and 24th once in bullpen ERA.
To say that former Tigers general manager Dave Dombrowski ignored the bullpen would be inaccurate. Whether it was Joe Nathan, Bruce Rondon or Joba Chamberlain, he attempted to line up quality arms for the late innings.
Dombrowski's successor, Al Avila, will try again to get it right. The Tigers don't have the dominant rotation they once did and don't have a ton of prospects to trade, but there could be enough -- for instance, outfielders Steven Moya (No. 2 prospect) and Derek Hill (No. 3) -- to start a conversation with the Reds.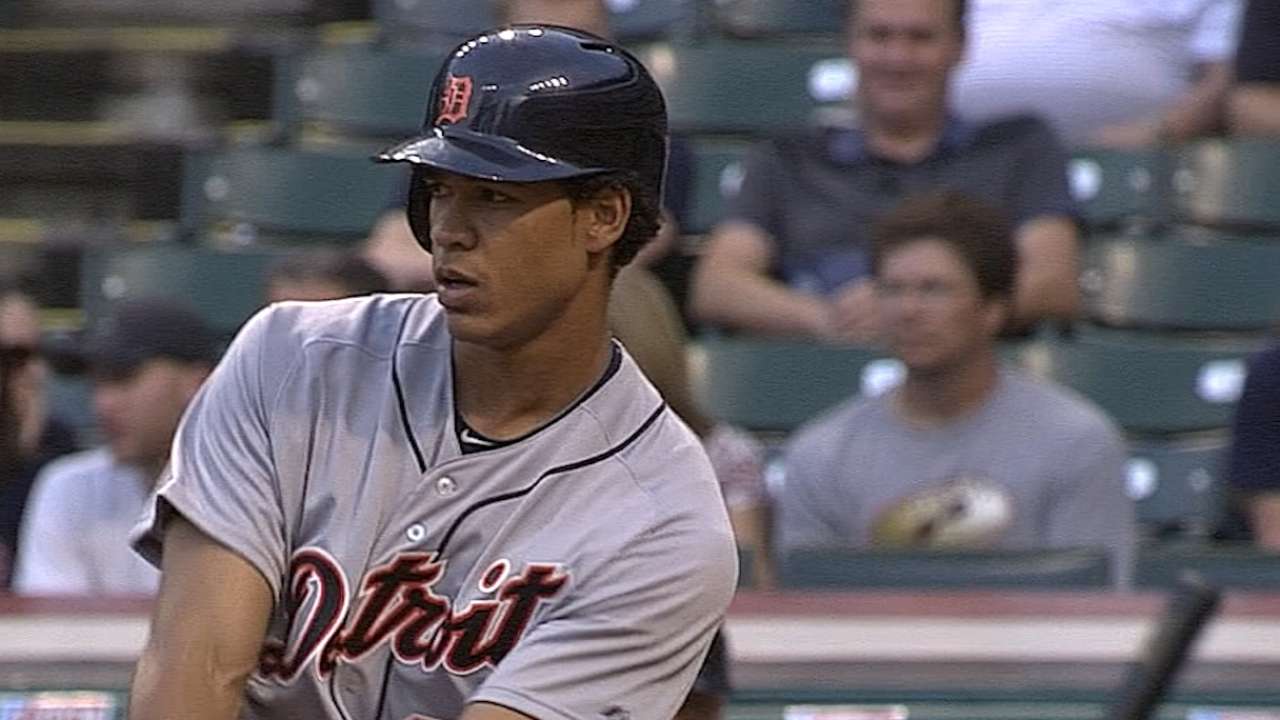 3. Giants
The Giants won three championships in five seasons between 2010 and '14 in part because they invested heavily in relievers and their manager runs a bullpen as well as anyone ever has.
Now with Jeremy Affeldt retiring and Javier Lopez (38) and closer Santiago Casilla (35) getting older, the Giants factor into the discussions for a dominant ninth-inning guy. Acquiring a starting pitcher and left fielder are higher priorities, but San Francisco will be shopping for relievers along the way.
The Giants have traditionally gone for less established guys who were transformed, in part, by the genius of pitching coach Dave Righetti and a winning environment. Chapman does not fit that profile, but he seems to be a good fit in every other way. The Astros would seem to have more high-caliber prospects to trade, but the Giants have solid prospects up and down the organization. If they're able to use free agency to fill the holes in the rotation and left field, Chapman could be in the mix.
4. Nationals
This fit is better than it appears on the surface. For one thing, Nationals general manager Mike Rizzo has the kind of Minor League depth the Reds are seeking.
With Jonathan Papelbon and Drew Storen on the roster, Chapman would not seem to be the most logical fit, but Rizzo likes to think big and will consider plenty of options in an offseason of change for the Nats. His new manager, Dusty Baker, was Chapman's first manager in Cincinnati, so there's a comfort level there.
Acquiring Chapman would allow Rizzo to trade Storen or Papelbon for help elsewhere. Or, in a perfect world, he could line up the three of them for the final three innings. If Papelbon would accept the role -- here's guessing he would -- a shaky area for the Nationals could be one of the most dominant in baseball.
5. Mariners
General manager Jerry Dipoto has acquired Joaquin Benoit from the Padres as part of what will be a bullpen overhaul. He would have to dig deep into his farm system to make this deal happen, and he also has other priorities in terms of the lineup and rotation.
But Dipoto is aggressive, and the idea of adding Chapman's 100-mph fastball to a bullpen that hasn't been dominant would be appealing. Considering Chapman probably is a one-year acquisition, he's the right fit for a club in a win-now mode. The Mariners are that.
Richard Justice is a columnist for MLB.com. Read his blog, Justice4U. This story was not subject to the approval of Major League Baseball or its clubs.