Rangers announce plans for new Urban Youth Academy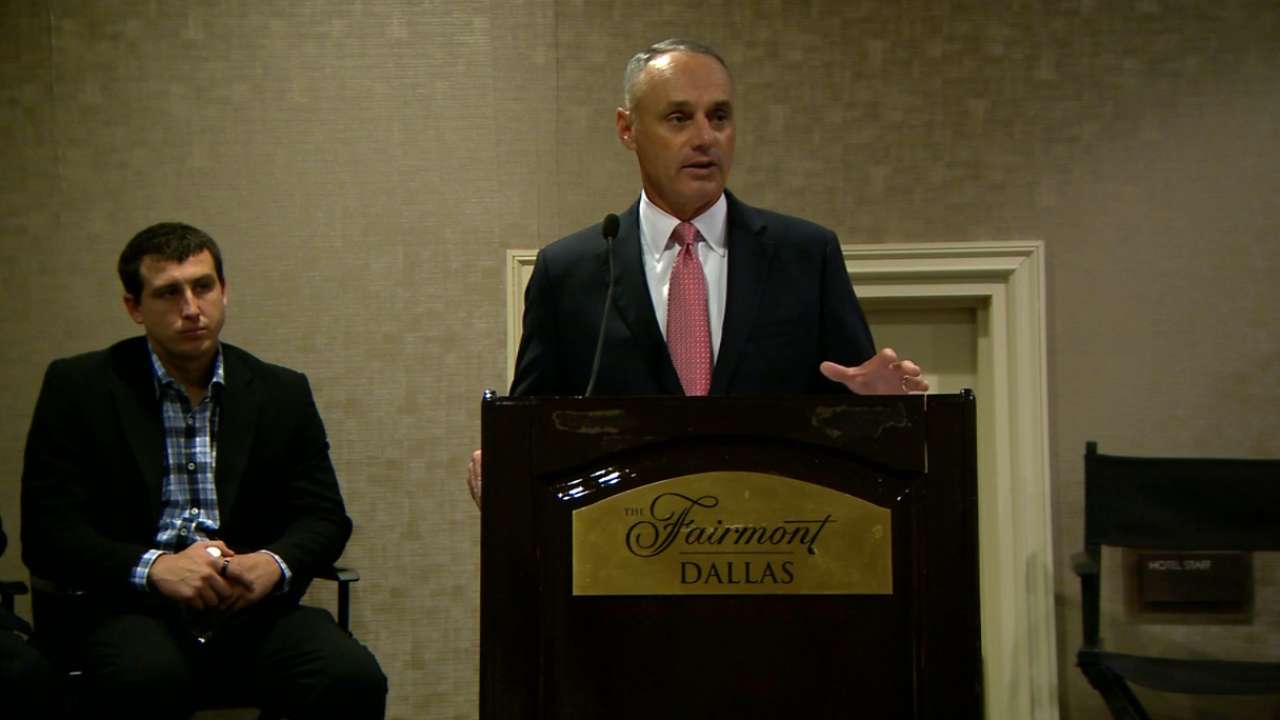 DALLAS -- The Texas Rangers Baseball Foundation, Major League Baseball and the MLB Players Association are joining together to build an Urban Youth Academy in West Dallas. Dodgers pitcher Clayton Kershaw and the West Dallas-based Mercy Street are also significantly involved in the project.
The state-of-the-art facility will be built on a 17-acre site at the corner of Hampton and Bickers in West Dallas, adjacent to Pinkston High School and the West Dallas YMCA. The site already has two baseball fields that will be renovated for 2016 and included in a larger project that should be fully operational by 2017.
"There is no charge for the Commissioner's Office that is more important than reaching out to young people and making our game more accessible," Commissioner Rob Manfred said. "Particularly important to that is reaching into underserved areas and making sure that everybody who wants to play has the opportunity to play. I know the Texas Rangers Major League Baseball Urban Youth Academy will play an important role in that on-going effort.
"You can't ask for a better group to get behind a project like this. The young people of Dallas/Fort Worth will be well-served by this."
The complex will include the Mercy Street Field of Dreams, a high school ballpark built by the organization for both Pinkston and Sunset High School. It will also include the Johnny Oates Youth Ballpark, opened in 1999, that will be enlarged into a Minor League-size park seating 750.
Two other fields will be built, including one named after Kershaw. His foundation, Kershaw's Challenge, has been a partner with Mercy Street in their West Dallas efforts and has made a substantial contribution to the construction of the Academy. Kershaw is from Dallas, and Mercy Street has been working to improve the quality of life in West Dallas in all areas for the past 12 years.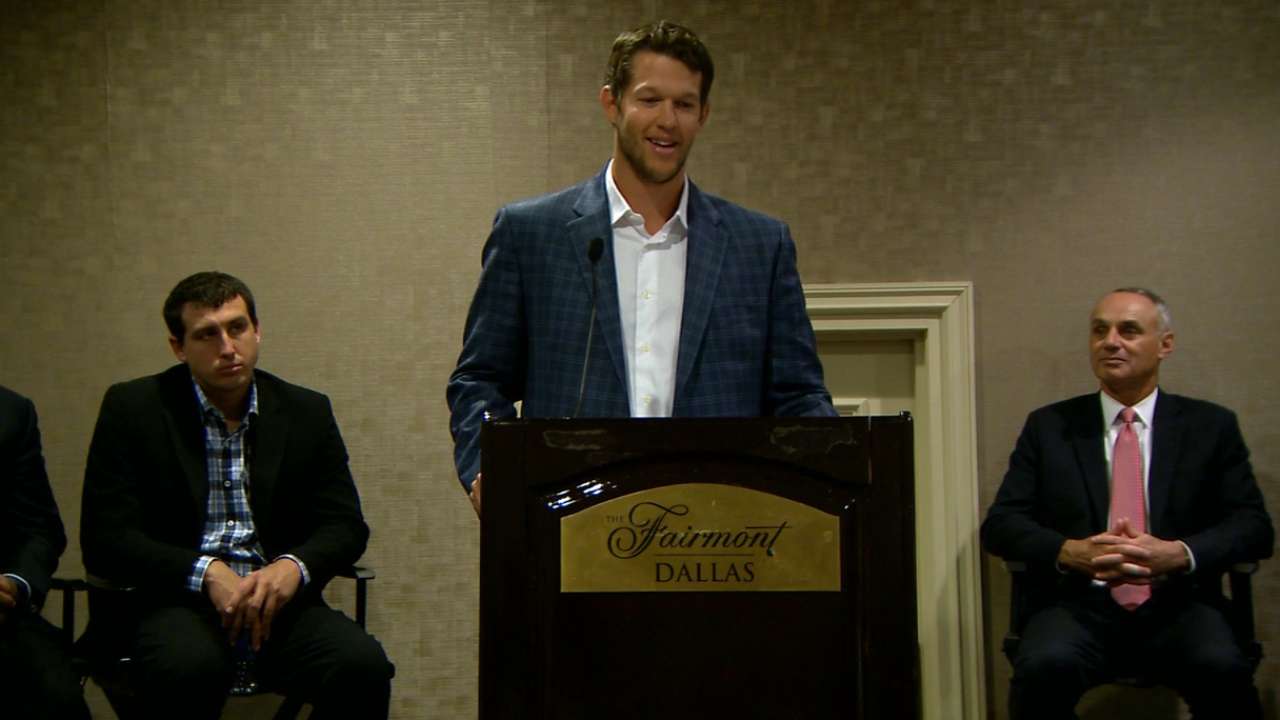 "Kershaw's Challenge is all about giving kids an opportunity," Kershaw said. "We never expected to have a partnership with the Rangers, but it's awesome. We just wanted to do something here in our hometown … in our backyard. It's an incredible partnership."
In addition to the four full-size fields, there will also be a smaller tee-ball field. The complex will also include a main building that will house classrooms, batting and pitching cages, and weight and nutritional rooms for year-round use.
In addition to providing year-round baseball and softball instruction and play, including hosting tournaments, coaching clinics and skills camps, the Academy will provide children with access to tutoring programs, college prep classes, college and career fairs, financial literacy and internship programs, courses teaching math through the use of baseball statistics and MLB industry alternative career workshops.
Children also will have opportunities to be involved in drug-resistance and gang-prevention programs and healthy lifestyle classes.
The Texas Rangers Baseball Foundation has annually made a major commitment to the local Reviving Baseball in Inner Cities (RBI) programs, providing $250,000 over the past three years to allow 3,000 children to play baseball and softball in the North Texas area.
"This is a great partnership," said Neil Leibman, chairman of the Rangers ownership committee. "We are excited about the impact this Academy will have on [the] West Dallas area as well as [the] North Texas region.
"The Rangers have made a strong commitment in giving more opportunities for youngsters to participate in baseball and softball programs through our initiatives in the RBI program, Miracle League, and the Globe Life Rangers Baseball and Softball Grant Program. The construction of this Urban Baseball Academy will allow for the extension of those efforts in ways we could not have previously imagined."
There are already five Urban Youth Academies operating in Compton, Cincinnati, Houston, New Orleans and Philadelphia. The Washington Nationals are establishing one in the District of Columbia, and two others are planned in Kansas City and San Francisco.
"The beautiful thing about these complexes is we want them to be in areas where kids get the opportunity to play the game," said Omar Minaya, senior advisor in the Players Association. "The goal is to allow the kids the opportunity to play the game and go beyond … teach them the values that baseball brings in these urban areas."
Compton was the first Academy built in 2006, and Dillon Tate, the Rangers' first-round pick in the 2015 Draft, is among the graduates. All academies currently serve year-round for 12,000 boys and girls and over 20,000 through additional tournaments and programs.
T.R. Sullivan is a reporter for MLB.com. Read his blog, Postcards from Elysian Fields, follow him on Twitter @Sullivan_Ranger and listen to his podcast. This story was not subject to the approval of Major League Baseball or its clubs.