Fredi says Braves will not trade Freeman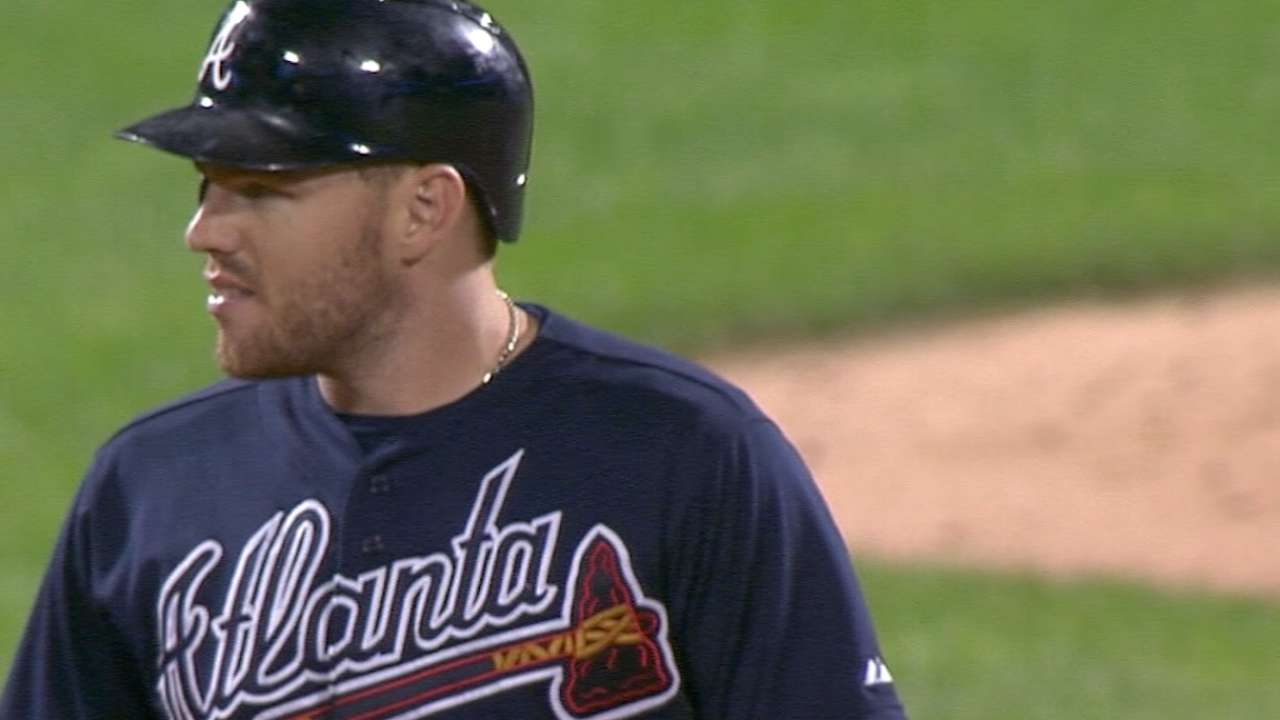 The rebuilding Braves will not trade first baseman Freddie Freeman, manager Fredi Gonzalez said Tuesday in an interview on MLB Network Radio.
The Braves dealt shortstop Andrelton Simmons to the Angels last week, for veteran shortstop Erick Aybar and a pair of pitching prospects, and the club has also traded several other key players within the past year, including outfielders Jason Heyward and Justin Upton, closer Craig Kimbrel and starter Alex Wood. On Monday, a FOXSports.com report indicated that Atlanta was now shopping Freeman.
However, Gonzalez has been speaking regularly with general manager John Coppolella and believes that Freeman "absolutely" will be his Opening Day first baseman in 2016.
"I just talked to Coppy [Monday], at 7:30 last night, and he said those rumors aren't true," Gonzalez said. "We've never even entertained the idea. I'm sure people have called him about it, and he's doing his job. He's listening. You've got to listen in case somebody just absolutely knocks your socks off."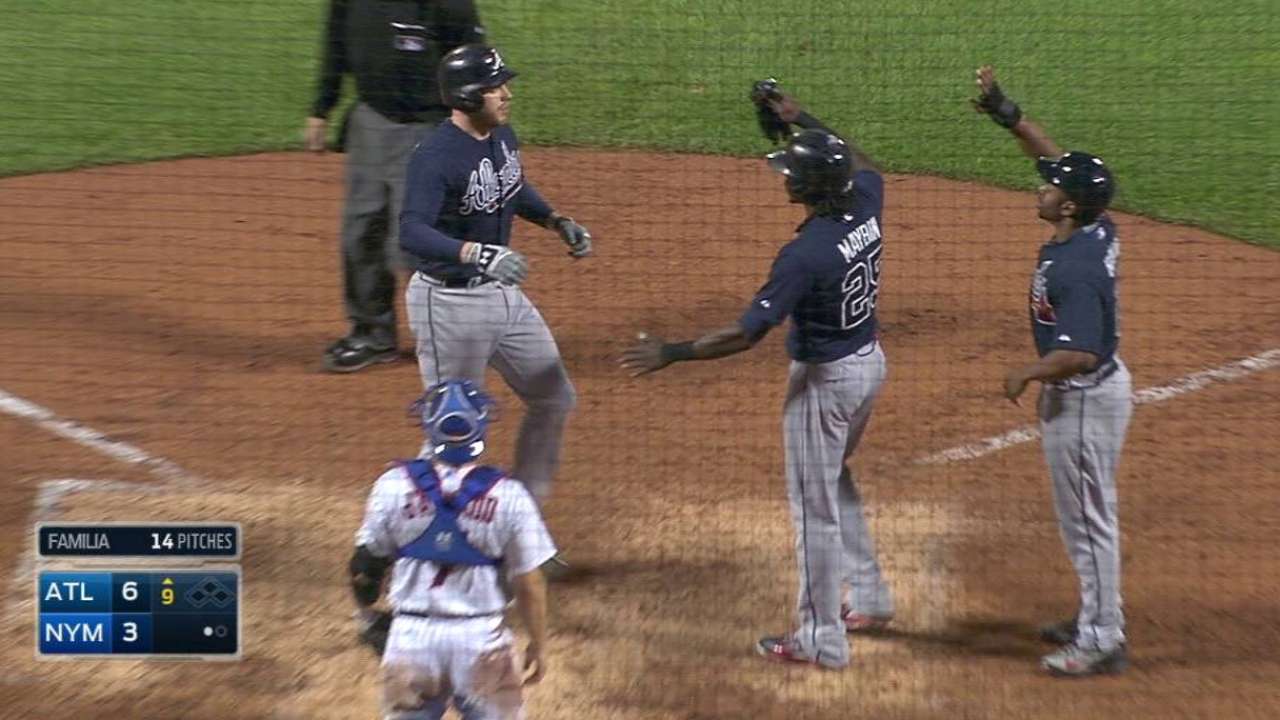 Freeman, 26, is a two-time All-Star and .285/.366/.466 career hitter. His contract calls for him to make $118.5 million over the next six seasons, expiring at the end of 2021.
Gonzalez also defended the Simmons trade, pointing out that the Braves finished last in the Majors in runs scored in 2015. While an outstanding defender, Simmons has hit .255/.304/.335 over the past two seasons.
"I think we're trying to add offense to get better for this upcoming season, and also adding a couple of pitchers that are going to be close to the Major Leagues next year," Gonzalez said.
He was referring to left-hander Sean Newcomb and righty Chris Ellis, who now rank as Atlanta's No. 1 and No. 9 prospects, respectively, according to MLB.com. Gonzalez also mentioned the No. 2 prospect on that list, Ozhaino Albies, who could be the team's shortstop of the future.
"We're going to see a lot of him in Spring Training, and this guy's knocking on the door," Gonzalez said of Albies, who turns 19 in January. "So you make that trade to get a couple of pitchers who can help us in the future, some young pitchers, and also you feel like you upgrade a little bit offensively, where we were lacking."
Andrew Simon is a reporter for MLB.com. Follow him on Twitter @AndrewSimonMLB. This story was not subject to the approval of Major League Baseball or its clubs.