Rangers bolster bullpen with veteran Wilhelmsen
Texas also adds outfielder Jones, player to be named while sending Martin to Seattle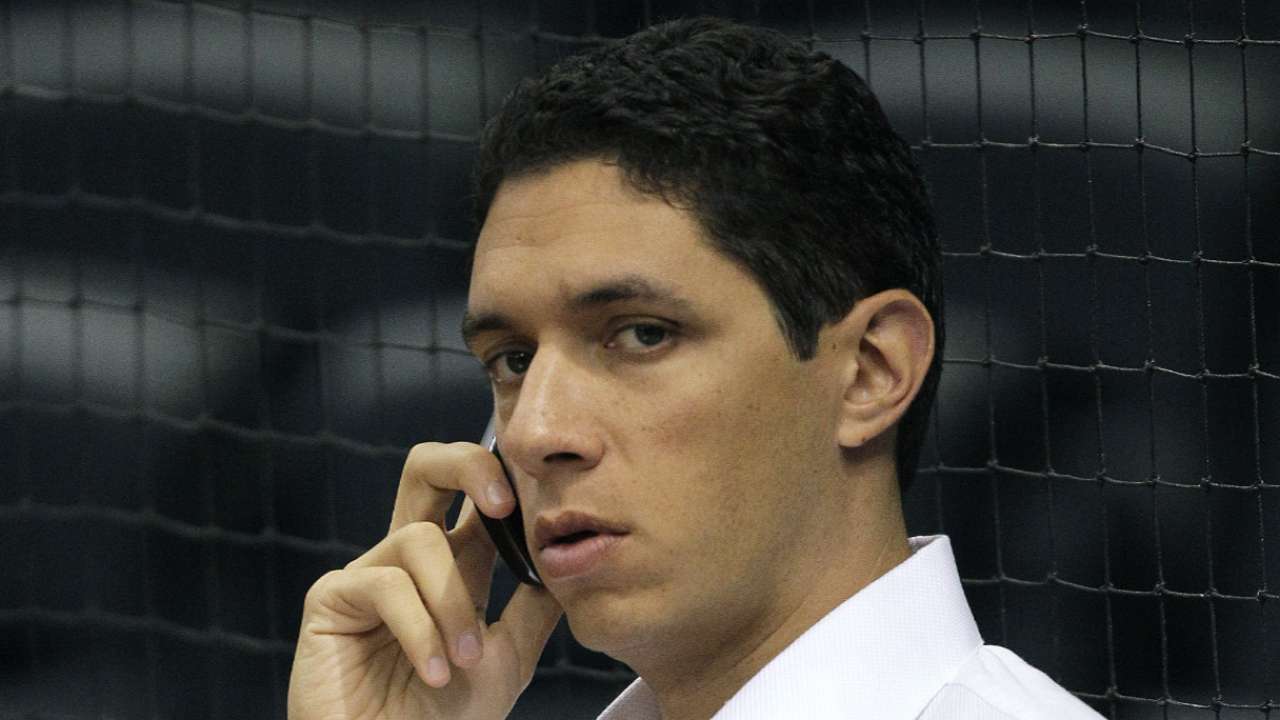 ARLINGTON -- The Rangers went into the offseason with the goal of adding a veteran reliever to their power-laden bullpen. They hit that goal by acquiring right-hander Tom Wilhelmsen from the Mariners along with outfielder James Jones and a player to be named.
Texas sent outfielder Leonys Martin and reliever Anthony Bass to the Mariners in a deal that was announced Monday evening.
"We are getting a guy we have seen up close and personal for a number of years," Rangers general manager Jon Daniels said. "It's a unique story, but he has been one of the better back-end bullpen guys in the game. He gives us some depth in a power bullpen. We really like how that sets up."
Wilhelmsen was 2-2 with a 3.19 ERA and 13 saves in 53 games for the Mariners last season. He spent April 11 to May 7 on the disabled list with a hyperextended elbow. Wilhelmsen had 67 saves and a 2.97 ERA in 267 games, including two starts, with the Mariners from 2011-15. He had 29 saves in 2012 and 24 saves in '13.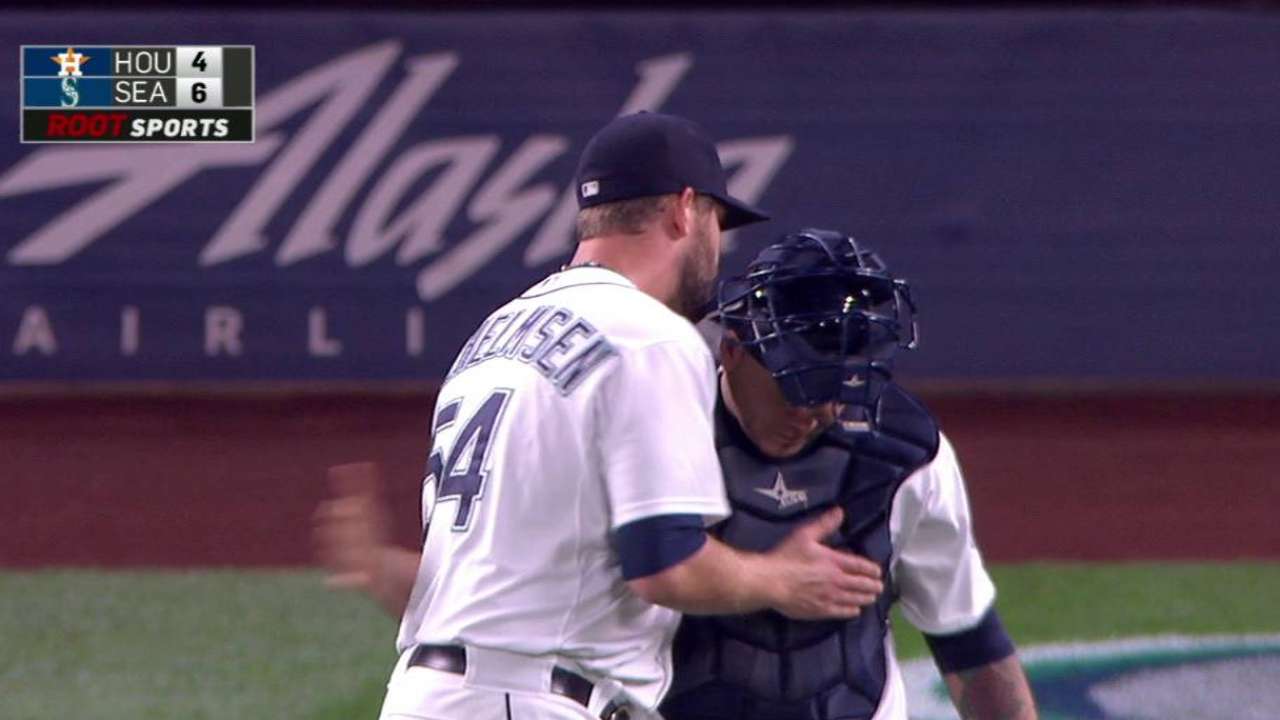 Wilhelmsen goes into a bullpen that will likely include closer Shawn Tolleson, right-handers Sam Dyson and Keone Kela, and left-hander Jake Diekman. Right-hander Tanner Scheppers could figure into that group as well. Tolleson was Texas' closer for most of last season, saving 35 games, but right now the Rangers' main goal is to reinforce an area that was a strength for them at the end of the season.
"The whole bullpen sets up as a strength for us," Daniels said. "It's a far cry from where we were a year ago. We have a guy in Tolleson who had a good year for us, we have a guy like Tom who has been there, and we have a couple other guys who have the capability of pitching in the ninth. Unless you are talking the elite [Craig Kimbrel /Aroldis Chapman] level, you need multiple guys. But it's not time to lay out roles in November."
The player to be named will likely be revealed during next month's Winter Meetings after the Rule 5 Draft, but Daniels said it is a significant part of the trade.
Martin was the Rangers' Opening Day center fielder for three straight years, but lost his job this past season to Delino DeShields. A superior defensive player with one of the best throwing arms in the game, Martin regressed offensively, hitting .219 with a .264 on-base percentage in 2015.
Martin was sent to the Minors on Aug. 4, suffered a broken hamate bone in his right hand and played in only one game for the Rangers as a late September callup. He was left off the postseason roster and did not make the Rangers happy by failing to report to Surprise, Ariz., to continue working out in case he was needed at some point.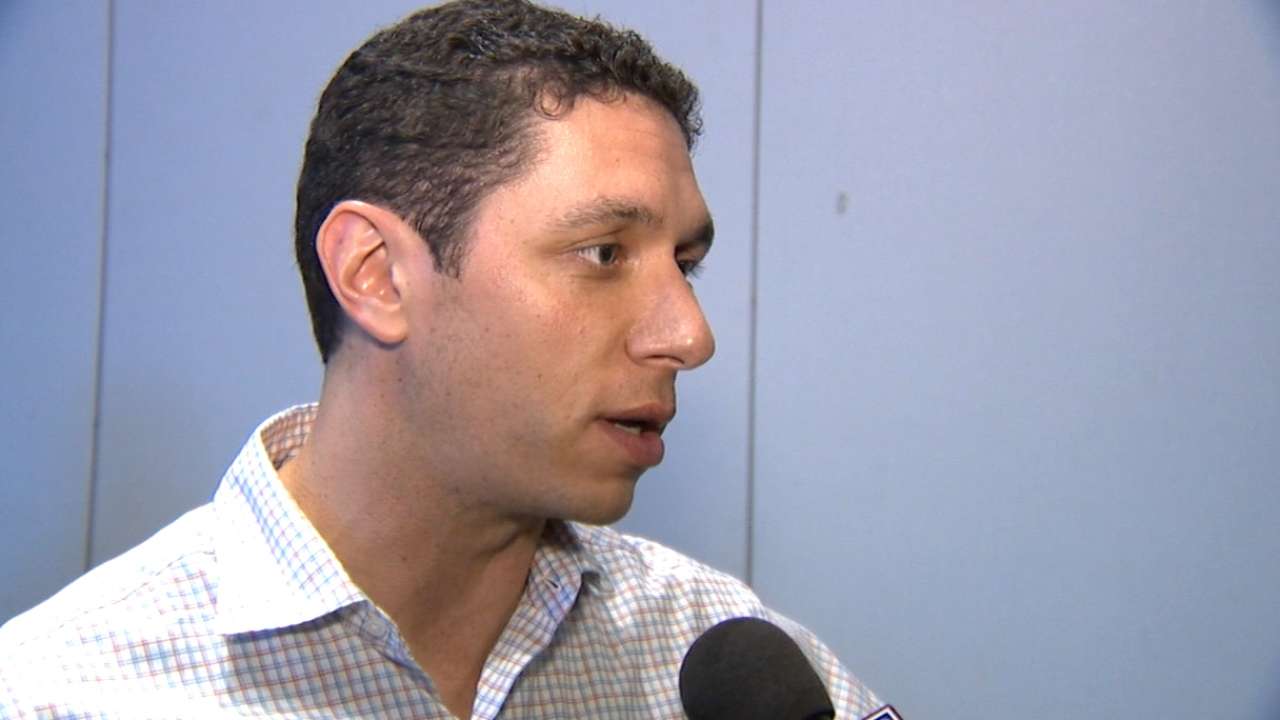 "Listen, that's over in our minds," Daniels said. "He had an emotional reaction and didn't handle it in the best way, but that's over and done. Did it factor in? Yeah, it was a secondary factor, but we certainly could have gotten past that."
DeShields returns as Texas' center fielder, but that still may be a position the Rangers try to upgrade this offseason. DeShields, in his first season in the big leagues, hit .261 with a .344 on-base percentage and a .374 slugging percentage. He had 83 runs scored and 25 stolen bases while playing much of the second half on a bad knee.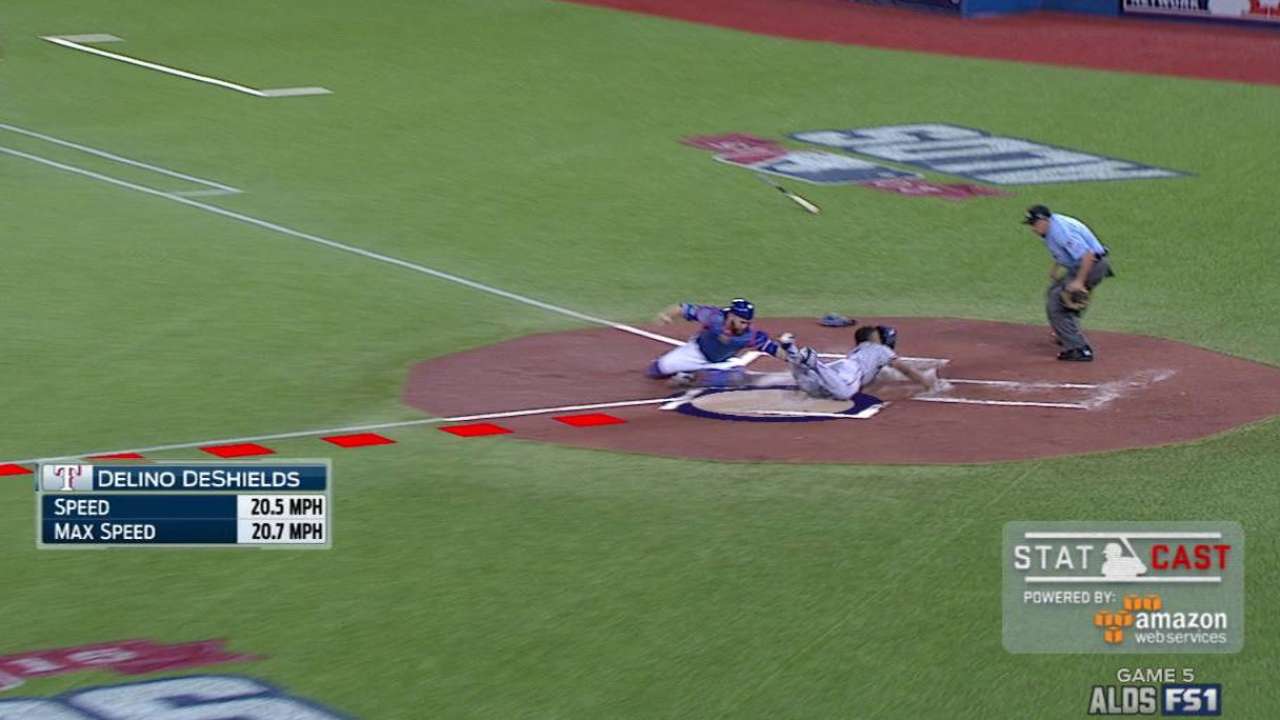 "We liked what we saw from Delino," Daniels said. "We'd like for him to not only continue that, but take it to another level. If there is an opportunity to get better, we'll look at it."
Jones could be a part of that. Jones was a fourth-round pick by the Mariners in 2009 out of Long Island University and played in 108 games for them in 2014 and 28 games this past season. In 136 Major League games, he is hitting .238 with a .268 on-base percentage and a .296 slugging percentage. He does have 28 stolen bases and can play center field.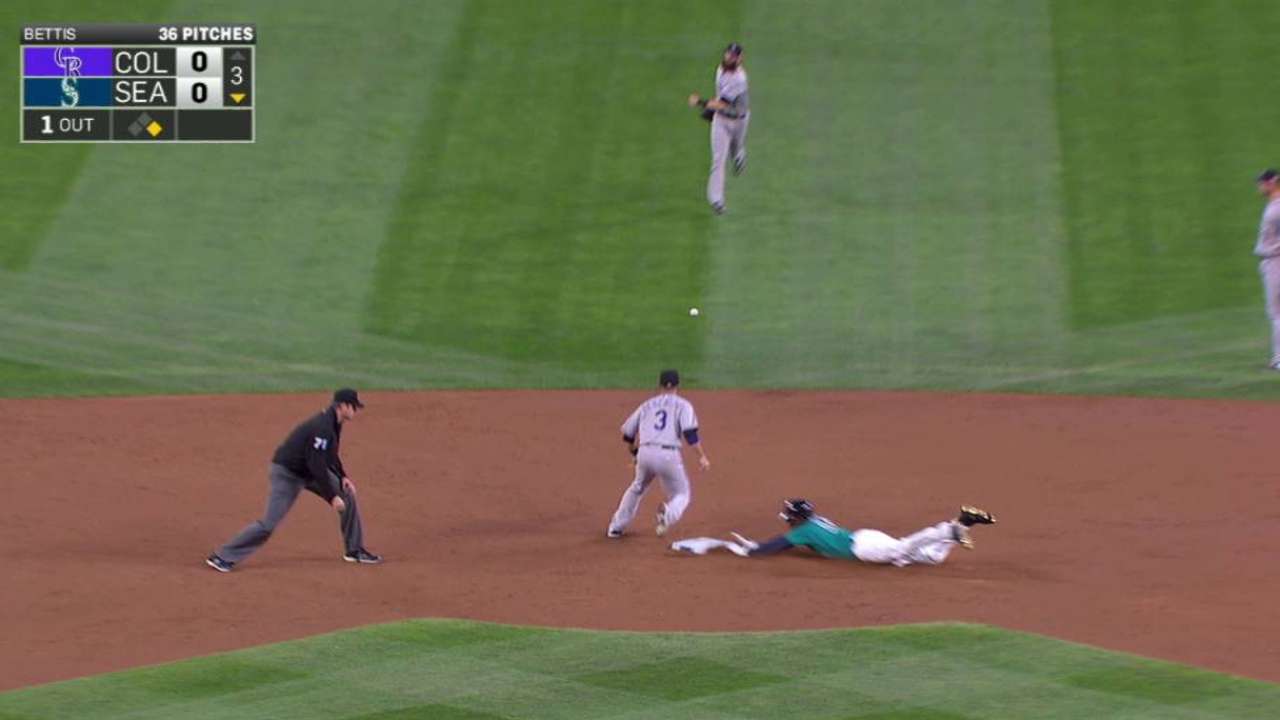 "He is a little bit of a late bloomer," Daniels said. "He pitched in college, went to a small college, and hasn't fully developed. He can run and throw and we think there is more there."
The Rangers also see Lewis Brinson getting close as a future Major League center fielder. Brinson was Texas' first-round pick in the 2012 Draft who made significant strides this season, hitting .332 with a .403 on-base percentage and a .601 slugging percentage at three Minor League levels. He is also hitting .300 with a .408 on-base percentage and a .575 slugging percentage in the Arizona Fall League.
"His defense and makeup have never been a question, and his power has never been a question," Daniels said. "The question was making adjustments at the plate, and he is showing signs of doing that. He still has more development time, but he is pushing his way into the conversation sooner or later."
T.R. Sullivan is a reporter for MLB.com. Read his blog, Postcards from Elysian Fields, follow him on Twitter @Sullivan_Ranger and listen to his podcast. This story was not subject to the approval of Major League Baseball or its clubs.