Inbox: Will A's retain key roster pieces?
Beat reporter Jane Lee fields questions from fans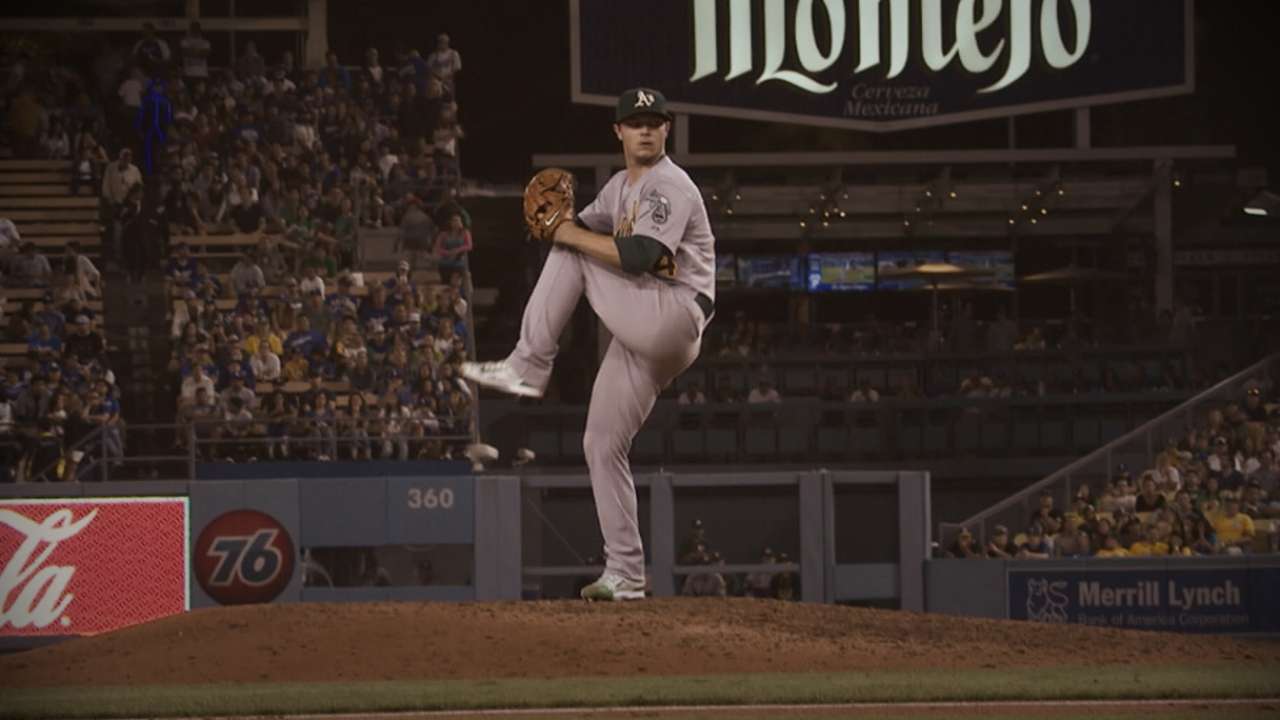 We have seen over the years nobody is untouchable. What kind of haul would general manager Billy Beane need to deal Sonny Gray?
-- @MikeDrumm88
Perhaps a bucket of gold and an approved stadium site, along with a starting lineup of top-tier prospects who can play at said stadium in a few years? Because that's how much Gray is worth to the A's -- even if we're exaggerating slightly. All jokes aside, though, I believe trading for Gray would take more than any one team could offer. He's easily one of the most valuable commodities in the game, and he still has four years of team control.
Now, the same was said of Josh Donaldson at this time last year, just a couple of weeks before the A's traded him to Toronto, but club officials have repeatedly stated on the record -- something they didn't do when speaking of Donaldson -- that Gray is very much a part of their future plans, which should temper some of the angst created by rumors of him potentially departing.
Will Billy Butler be in an A's uniform come Opening Day?
-- @Jflo_22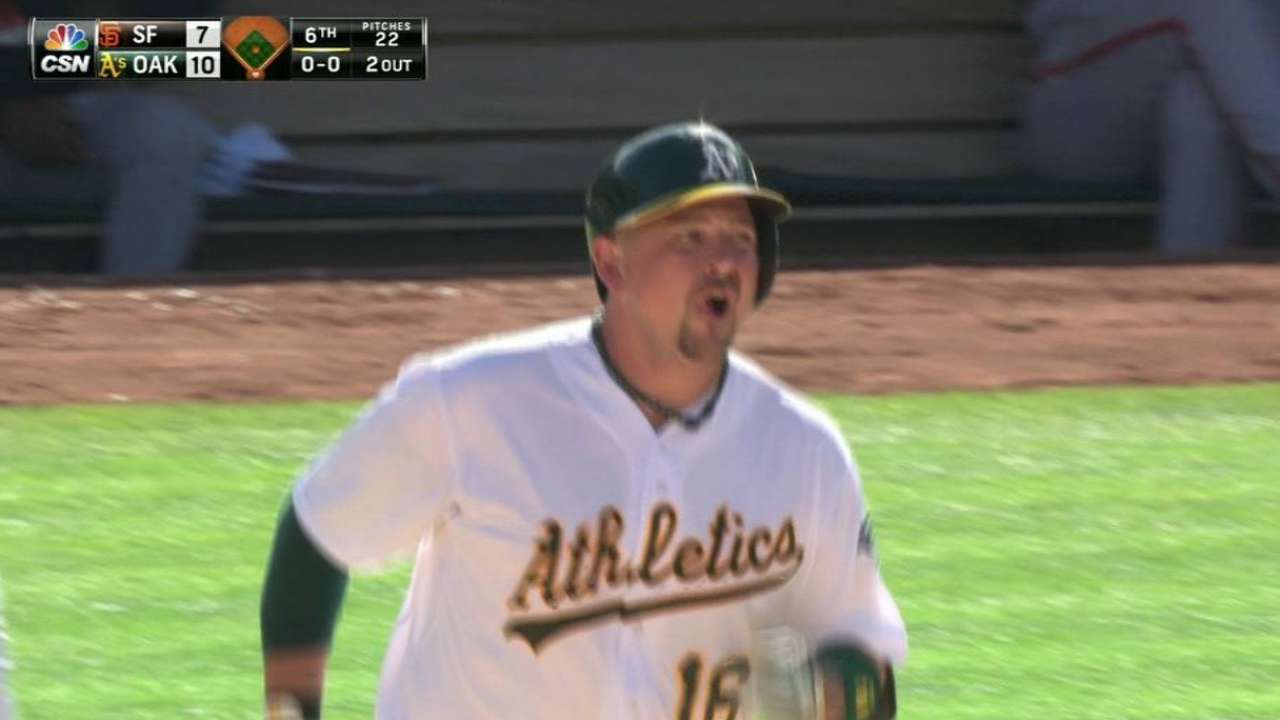 Good question. I believe the A's will attempt to trade him, but I also wouldn't be surprised if they can't find a suitor, even if they'd be willing to take on much of the $20 million Butler is still owed -- which would seemingly be a requisite for any deal on the table. Signing Butler wasn't so much a mistake on the A's part -- they truly believed him to be a strong bounce-back candidate -- and neither was handing him a multiyear contract guaranteeing an eight-figure salary for three consecutive seasons.
Do you think Evan Scribner is part of the A's bullpen next year?
--@cuppingmaster
No. I think the A's will non-tender Scribner, which would make him a free agent. Scribner is among those players who qualified for Super Two status this winter, making him eligible for salary arbitration one year early. And while his 2016 salary figures to fall south of $1 million, it won't be dollars that lead the A's to this decision, but rather performance. Scribner pitched well enough in the early going of the season to earn a temporary job in a setup role, but his second-half struggles contributed to the club's widespread bullpen issues -- a significant area of focus for the A's this winter.
What do you think will happen to Josh Reddick? Will he be on the A's roster, traded or extended this offseason?
-- @coasterfreek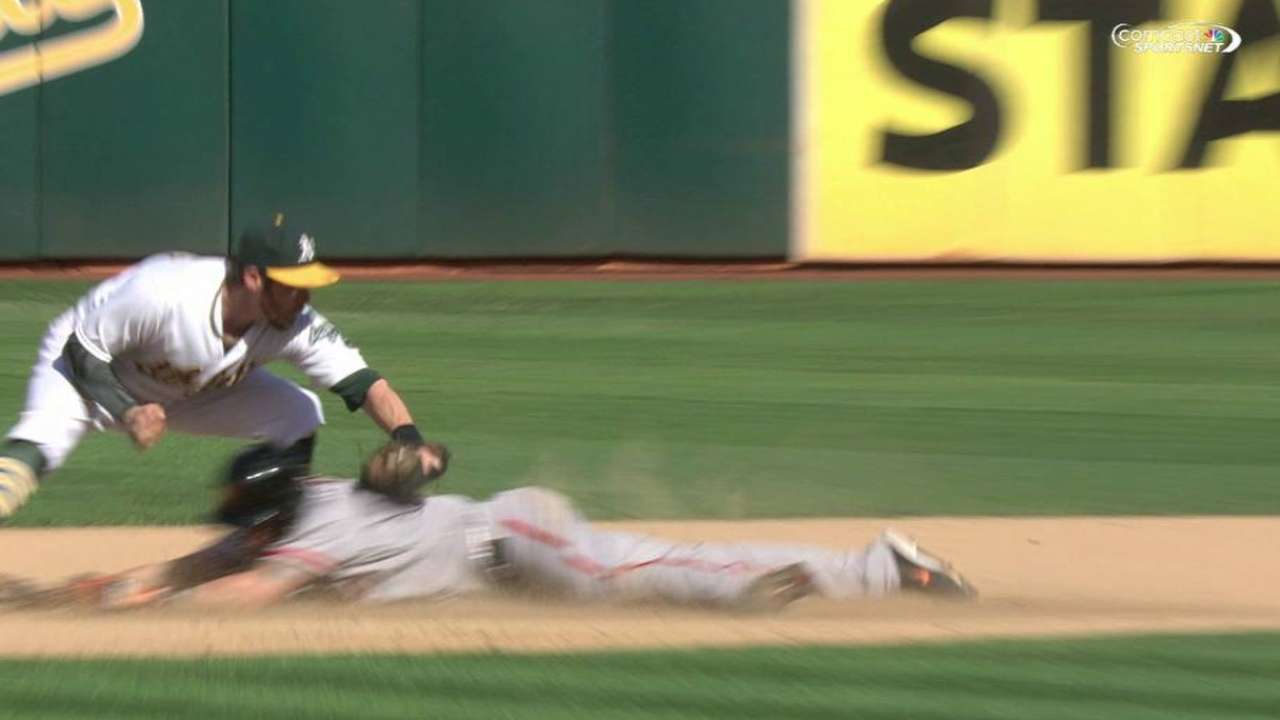 Reddick, like Gray, has been identified by the front office as a player the organization would not only like to retain for next season, but for several years after. I'm not sure an extension gets done this offseason, but I do think it's at least being entertained by the A's, who greatly value Reddick on both sides of the ball. I don't foresee him being traded.
Does Tyson Ross make a Bay Area return next season?
-- @oakfaninkc
If Ross' Padres choose to enter rebuild mode and move several key parts, including Ross, my guess is they'd be on the hunt for prospects, which the A's are unwilling to part with as they shift from their typical win-now ways and eye long-term success.
Jane Lee is a reporter for MLB.com. This story was not subject to the approval of Major League Baseball or its clubs.