Miami eyed Dee for years before trade paid off big
Marlins inquired about speedy second basemen multiple times prior to deal with Dodgers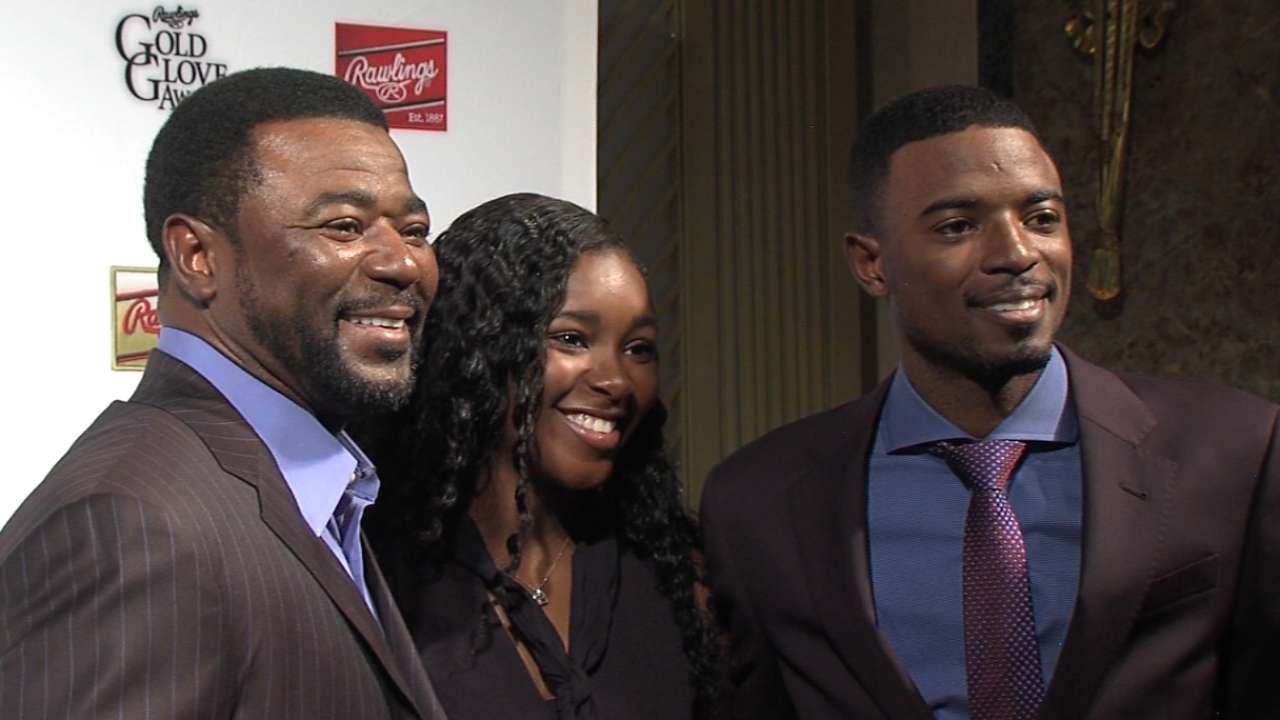 MIAMI -- A speedster on the bases, Dee Gordon also was elusive on the trade market until the Marlins were finally able to swing a deal with the Dodgers for the All-Star second baseman at the 2014 Winter Meetings in San Diego.
Actually, Miami had interest in Gordon for several seasons, but it was repeatedly told he wasn't available. That changed at the General Managers Meetings last year in Phoenix, and the Marlins were able to obtain one of the most dynamic players in the National League.
Gordon became the first NL player since Jackie Robinson (1949) to lead the league in batting average (.333) and stolen bases (58). Last week, the 27-year-old racked up more hardware, winning the Rawlings Gold Glove Award, the Silver Slugger Award and a Wilson Defensive Player of the Year Award.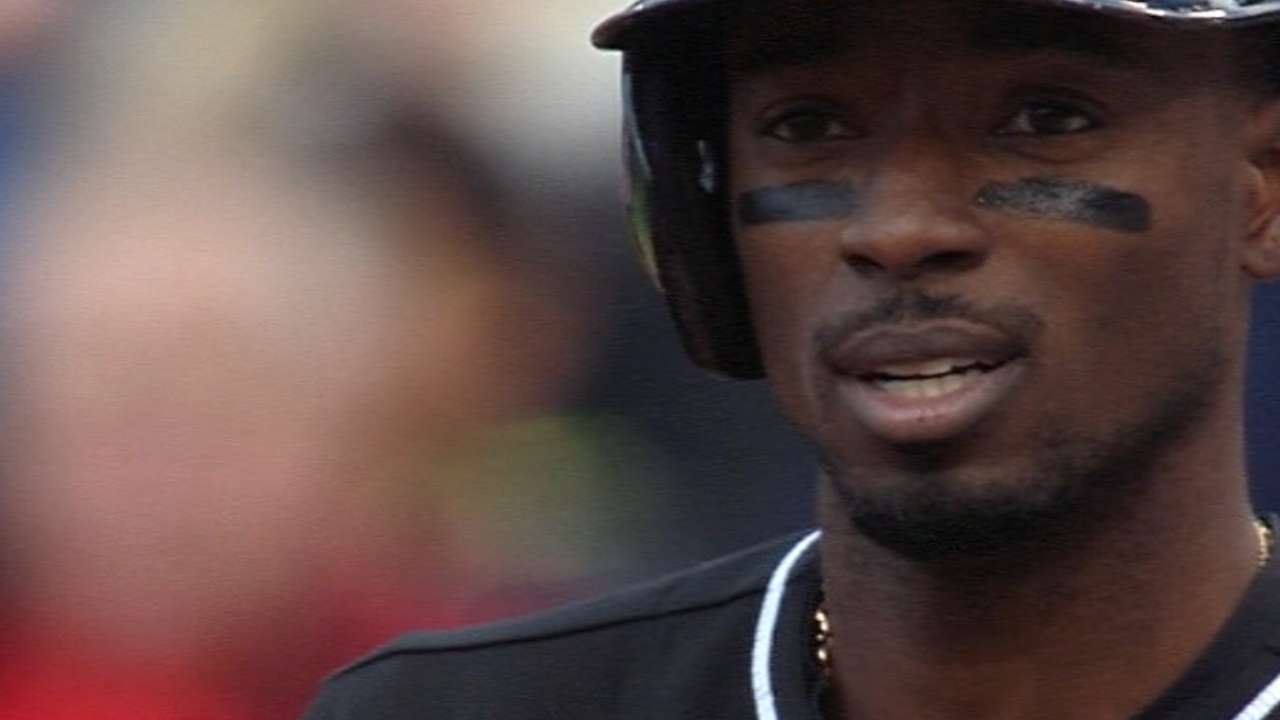 Although he isn't one of the three finalists for the NL Most Valuable Player Award, which will be announced on Thursday, Gordon may wind up finishing in the Top 10.
"You knew the skill set when you traded for him," president of baseball operations Michael Hill said. "It's just nice to see him going out and doing what he's capable of doing."
The Marlins certainly had to give to get Gordon, but it was a trade the organization feels was well worth it. At the 2014 Winter Meetings, Miami acquired Gordon, Dan Haren and Miguel Rojas for Andrew Heaney, Enrique Hernandez, Chris Hatcher and Austin Barnes.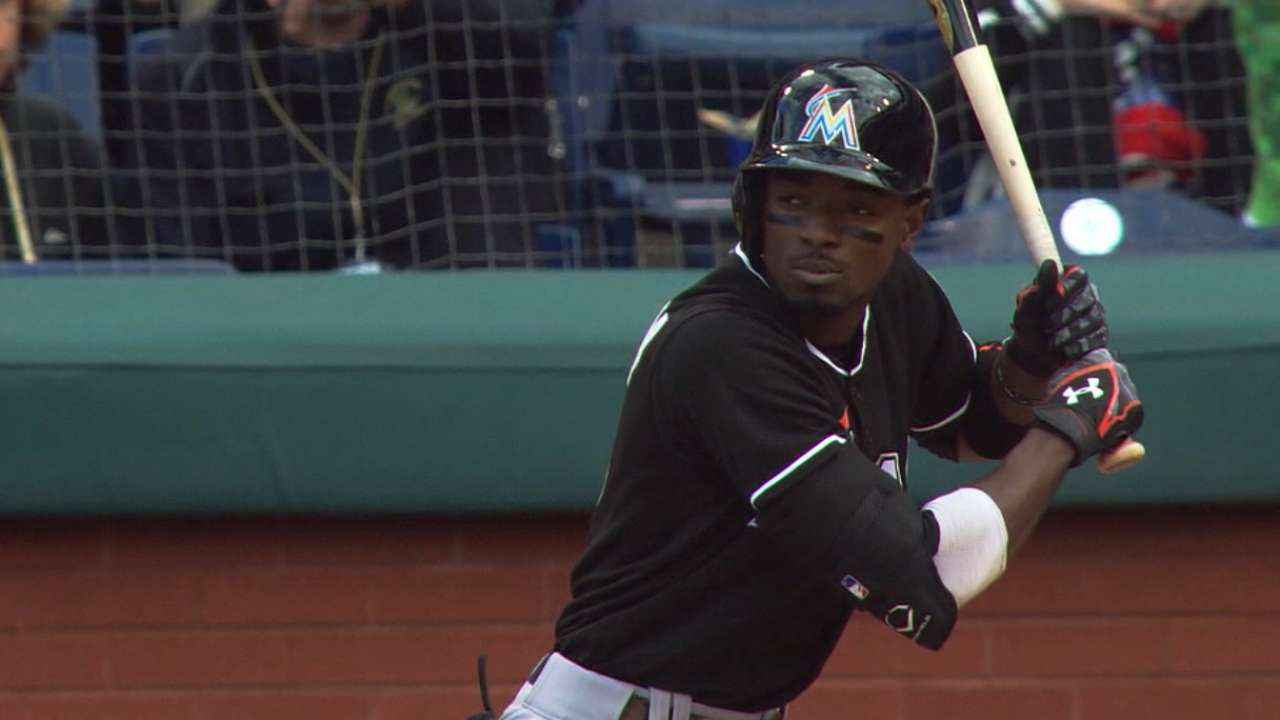 "There is no secret that we traded away a lot of players the last couple of years," Hill said. "Our Minor League system paid the price for that this year."
The Dodgers also agreed to pay Haren's $10 million salary, plus the $2.5 million Gordon earned in his first year of arbitration.
"We always were looking for that speed element, that table setter to sit atop of our lineup," Hill said. "There was always a talent set that we were looking for. Obviously, Dee's always been fast and at the top of the lineup. So we had been trying for a number of years to acquire him. It hadn't gone anywhere. So you ask again, last year."
In 2014, the Marlins swiped 58 bases as a team. Gordon had an MLB-most 64 that season.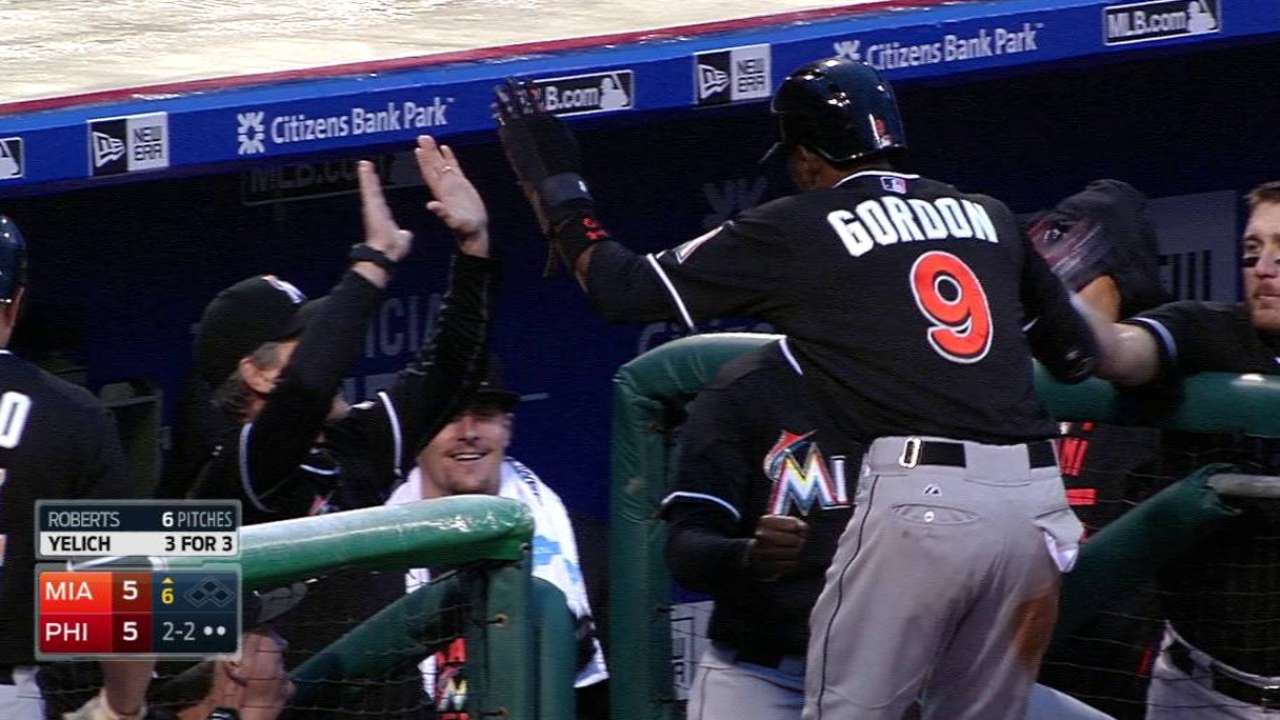 At the GM Meetings in Phoenix, the Marlins approached the Dodgers once more.
"In the past, it was always, 'No. We're not talking about him,'" Hill said. "Then last year, it was, 'Maybe.' OK, that's not no."
Miami was also in the market for veteran starter in 2014. Haren fit the mold. From there, more players became involved.
"You just continue the conversation, you try to cultivate it," Hill said. "We got to the Winter Meetings, and it picked up steam."
To get Gordon, the Marlins realized they had to dip into their farm system. They were willing to do so, because they felt that with Haren, they would contend in 2015. That didn't happen, but Gordon was terrific, becoming the first infielder to win the batting title, the stolen-base crown and a Gold Glove Award since the Gold Glove was first awarded in 1957.
"Whatever next year brings for [Gordon], you know that he's going to show up and do his absolute best to help us win as many games as possible," Hill said.
Joe Frisaro is a reporter for MLB.com. He writes a blog, called The Fish Pond. Follow him on Twitter @JoeFrisaro and listen to his podcast. This story was not subject to the approval of Major League Baseball or its clubs.