Beck making strides after right elbow surgery
White Sox No. 12 prospect made one MLB start before ulnar nerve injury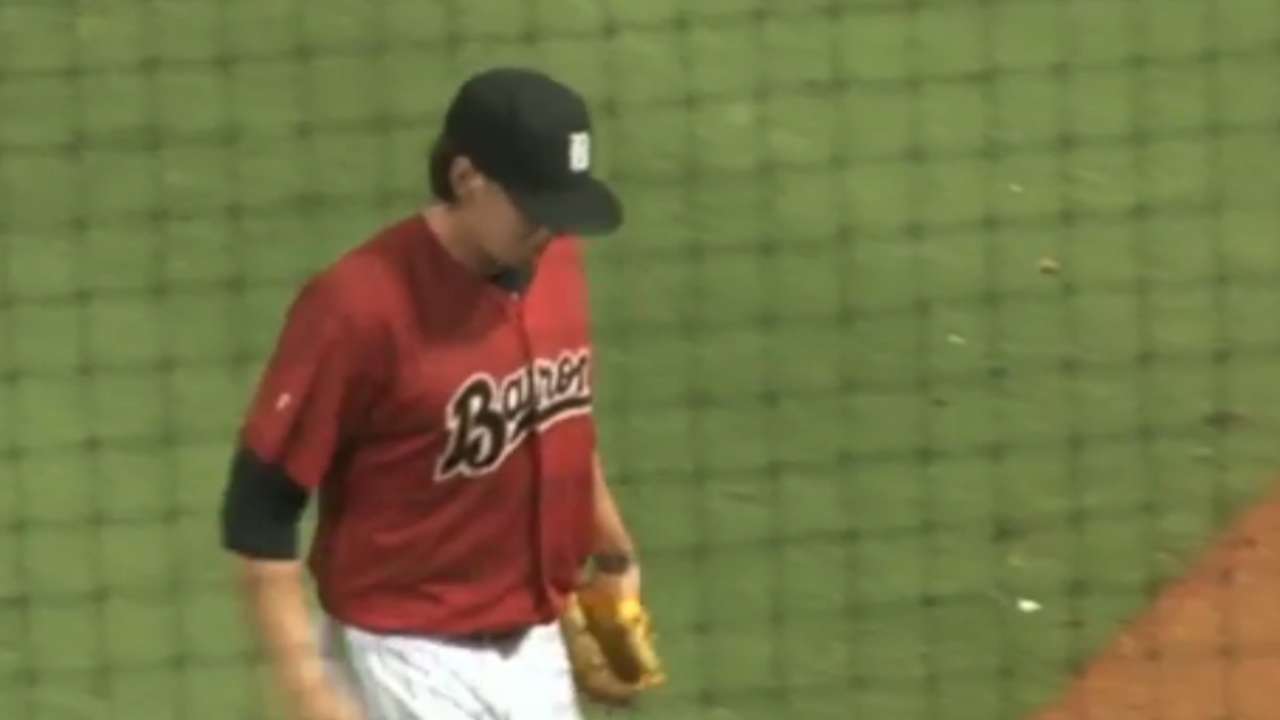 CHICAGO -- Chris Beck stood on the mound for Triple-A Charlotte during a dreary, gray night in Durham, reveling in the fact that he had his best stuff, his best rhythm, of the 2015 season.
The right-handed starter, rated by MLB.com as the White Sox No. 12 prospect, already was on a bit of a roll after making his Major League debut during a doubleheader on May 28 in Baltimore. But with one pitch on that June 3 night, Beck thought his upward career trajectory immediately had been altered.
"I'm not sure if my spikes slipped on the mound, causing kind of a different angle or something," Beck told MLB.com during a recent phone interview, speaking of the pain that initially felt like a muscle spasm near his forearm. "When I felt that, I thought my elbow blew out completely."
Five months later, Beck is almost two weeks into recovery from surgery. But that worst-case, Tommy John surgery scenario never materialized, as Beck ultimately underwent Ulnar Nerve Transposition, where the nerve is repositioned.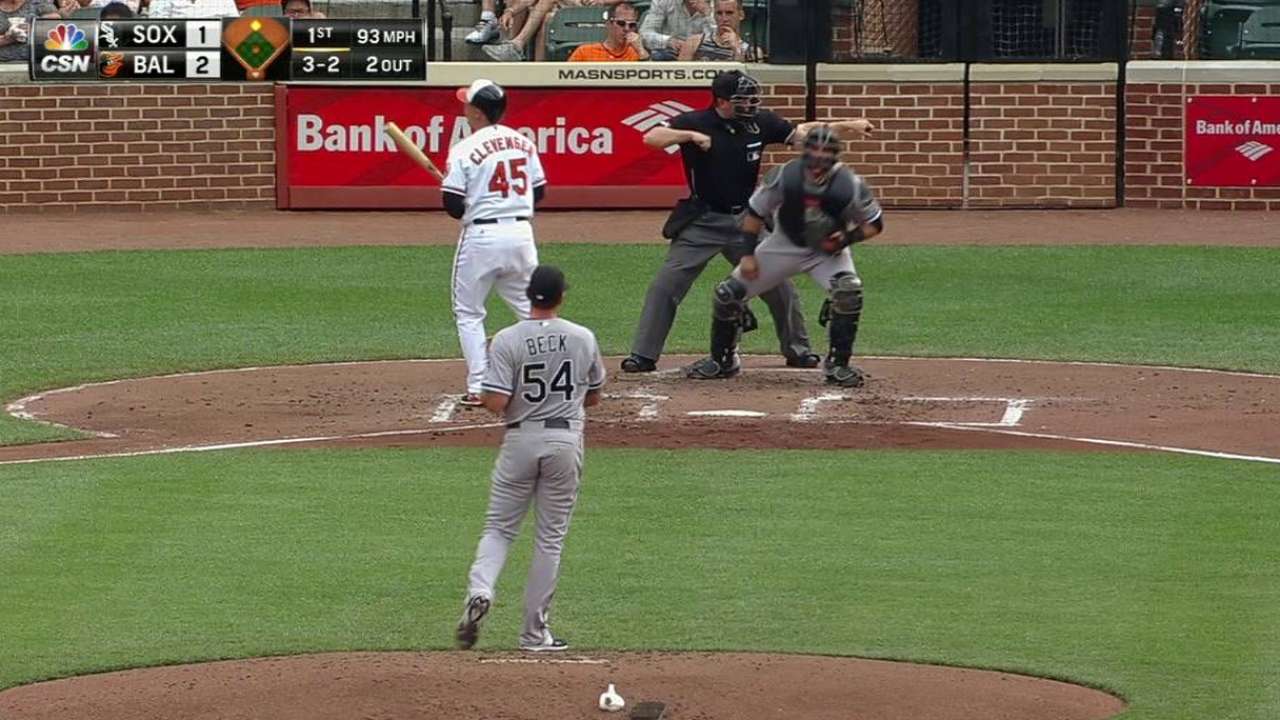 Instead of missing 12 to 16 months, the 25-year-old second-round pick in the 2012 Draft hopes to be back to work by mid-December. Beck should be able to start strengthening approximately one week before he would regularly even start throwing on Christmas.
"So I'll actually be ahead of schedule as far as that goes," Beck said. "I usually go out to Arizona early. Now this year, I'm going out probably the first week of January to get a jump on it, to make sure I get some throwing in and deal with some different weather."
Beck was shut down until June 13 after the first bout of pain, but he could only pitch four innings during that start in Buffalo that turned out to be his season finale. He still had a weird feeling in his arm, and a MRI showed a slight tear in the UCL, what Beck terms as very common in pitchers. There also was fluid between his ligament and ulnar nerve in that right arm.
All of the Tommy John tests done from the start turned out negative, including when Beck made an offseason Atlanta visit to Dr. James Kercher, who once was a team physician for the White Sox. A decision eventually was made on the nerve surgery during an ensuing trip to Chicago.
"Your nerve is supposed to be white, and mine was bloodshot red, so there was some aggravation there," Beck said. "Now that the nerve is moved, it will be easier on my ligament. That irritation can irritate the ligament as well. It's a two-for-one thing, and so far so good."
This elbow issue ended up costing Beck potentially four months in a promising 2015 season. It was a small price to pay, as Beck discovered the waiting game became the hardest part.
"Probably the most discouraging thing is that I felt like I was moving in the right direction, not only to get that one big league start, but to come back and possibly further an impact with the big league club," Beck said. "With one pitch, it took a turn for the worse. But it could be way worse than what it turned out to be."
Scott Merkin is a reporter for MLB.com. Read his blog, Merk's Works, follow him on Twitter @scottmerkin and listen to his podcast. This story was not subject to the approval of Major League Baseball or its clubs.