Injured Reds making steady progress
Cozart, Hamilton, Mesoraco, Moscot expected to be ready by Spring Training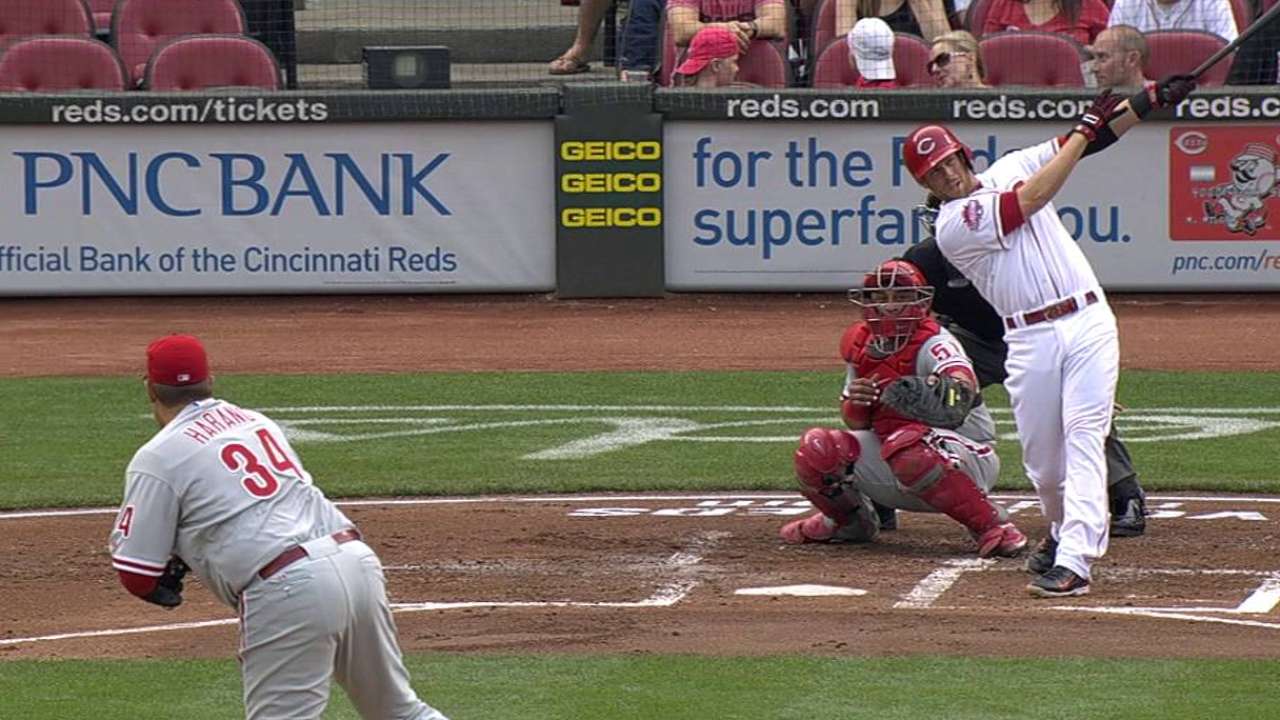 CINCINNATI -- The Reds had eight players finish the 2015 season recovering from surgeries that prematurely ended their years on the field. The reports on some of those players are optimistic, and the club believes they will be back to 100 percent when Spring Training arrives.
Reports have been positive for shortstop Zack Cozart, who suffered tears in both his anterior cruciate and lateral collateral ligaments of his right knee on June 10.
"All good things," general manager Dick Williams said. "He's got one of the strength guys that worked with [Reds strength and conditioning coordinator] Sean Marohn spending the offseason with him in Tennessee."
A strong season was wiped out when Cozart blew out his knee while slipping on first base running out a ground ball vs. the Phillies. The 30-year-old, who is second-year arbitration-eligible, was able to do some running before the season ended. If Cozart recovers as planned, the Reds will have to find a spot for his replacement -- Eugenio Suarez -- to play.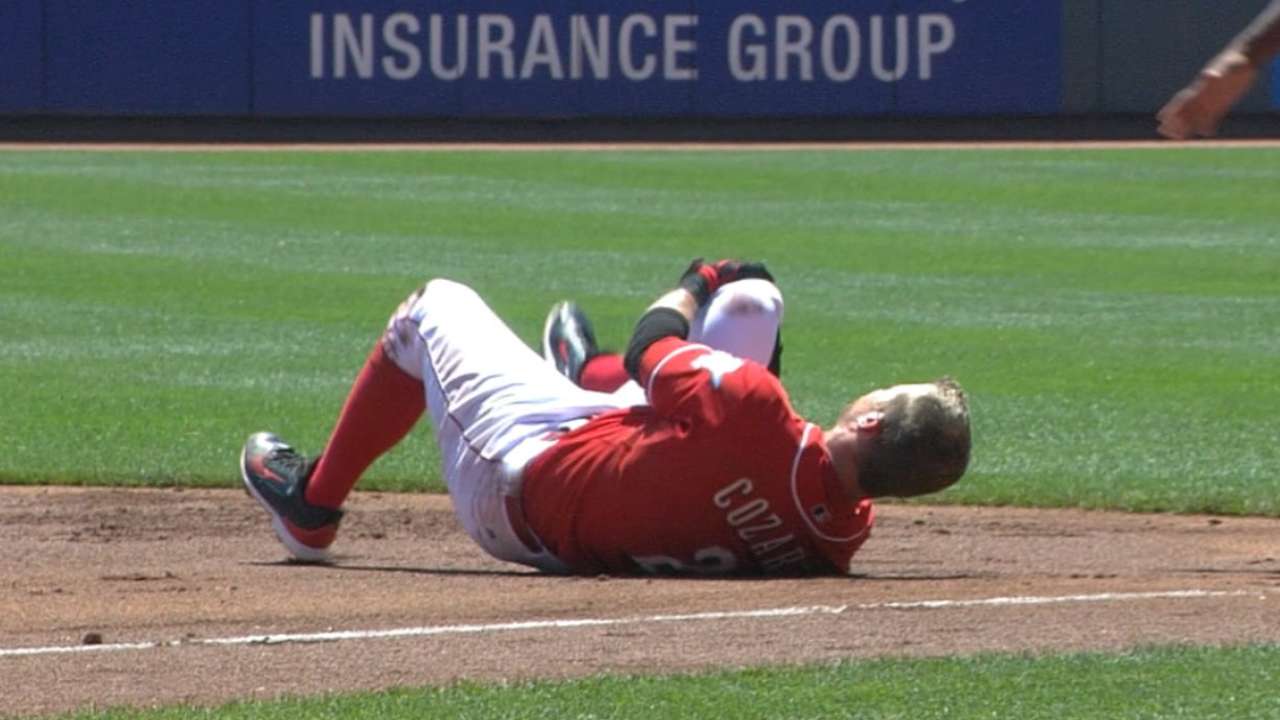 Center fielder Billy Hamilton had arthroscopic surgery on Sept. 29 to repair a torn labrum in his right throwing shoulder.
"Everything with him is good in terms of progression," Williams said. "He will spend time out west once he's cleared after Redsfest. His agent has him set up to do some work with someone."
The 2016 season will be a pivotal one for Hamilton, so his readiness will be scrutinized. The 25-year-old struggled at the plate as he batted .226/.274/.289 in 113 games with 57 stolen bases. Before his shoulder injury, the club had already directed Hamilton to work on his hitting and bunting to take advantage of his speed. His lack of production prompted the Reds to drop him from leading off to the ninth spot in the order.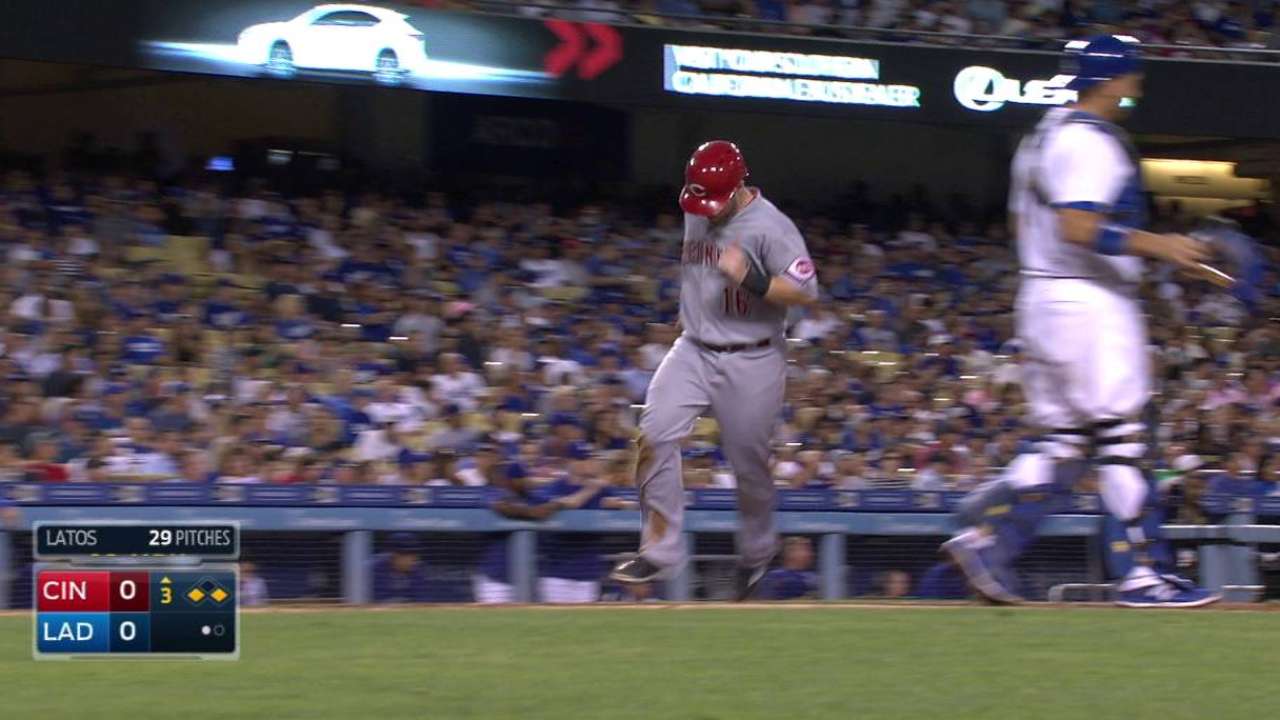 Williams has also received good reports on catcher Devin Mesoraco, who had surgery on June 29 to repair an impingement in his left hip. Earlier this month, president of baseball operations Walt Jocketty said he expected Mesoraco to be 100 percent when camp opened.
Right-handed starting pitcher Jon Moscot reported that everything was going well with his surgically repaired left shoulder. Moscot, who suffered a dislocation of his non-throwing shoulder while trying to dive and tag a runner on June 15 vs. the Tigers, threw to hitters at the club's Arizona complex after the season ended and felt good. The organization decided against having Moscot pitch in winter ball, and he is expected to be ready to compete in camp for one of the open spots in the starting rotation.
Mark Sheldon is a reporter for MLB.com. Read his blog, Mark My Word, follow him on Twitter @m_sheldon and Facebook and listen to his podcast. This story was not subject to the approval of Major League Baseball or its clubs.