Inbox: Will Atlanta trade Freeman next?
Beat reporter Mark Bowman answers Braves fans' questions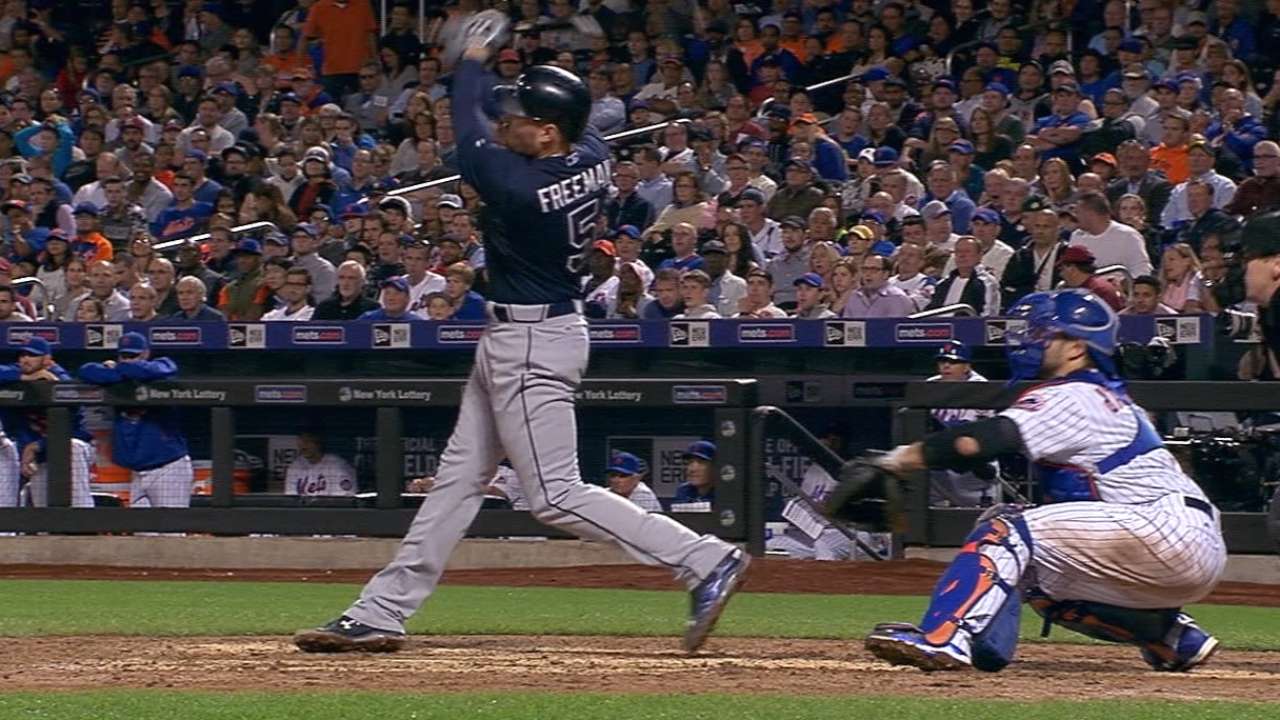 Now that Andrelton Simmons is gone, do you think Freddie Freeman or Julio Teheran might be the next players the Braves use to make a big trade?
-- Kathy M., Columbus, Ga.
Yeah, there have been some recent reports that the Braves are shopping Freeman and Teheran, but from what I have gathered, this is more a product of due diligence and assumptions that have developed as Atlanta has dealt so many of its top players over the past year.
• Hot Stove Tracker: Free agents and trades
Freeman batted .241 with six homers and a .769 OPS in the 52 games he played after sustaining the right wrist injury that was still bothering him during the regular season's final week. Now are we simply expected to assume the Braves are going to be lucky enough to find another team that is willing to commit $118.5 million to Freeman based simply on the fact that a doctor said that everything looks good?
Sorry, that isn't happening. Teams won't truly know whether Freeman's wrist is completely healed until he's subjected to the daily grind for a couple of months next year. This will be the only way that he can re-establish his value.
If Freeman is productive through the early portion of next season, then it might make sense for the Braves to gauge his value on the trade market. But at this moment, it appears they still want Freeman to serve as the franchise's cornerstone.
As for Teheran, I'd say there is a 95 percent chance that he begins next year in the Braves' rotation. That other five percent allows for the slim chance that a team makes an offer that Atlanta can't refuse. Considering all of the success Teheran had during this past season's final two months, I think the Braves know they would be selling low on him right now.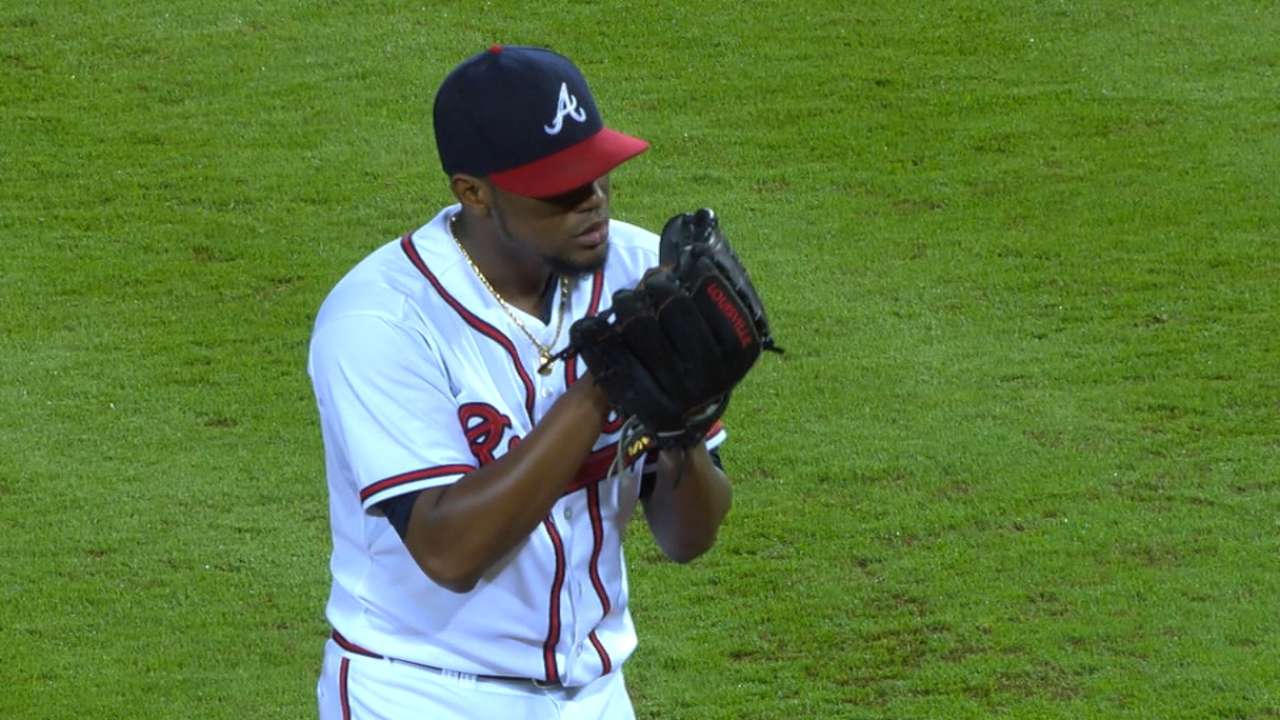 With Christian Bethancourt looking like he is a second-tier catcher at best, what can the Braves do to get a top catcher for the future?
-- Lee J., Tallahassee, Fla.
The Braves received some very encouraging news last week when A.J. Pierzynski agreed to return for another season. Now, they have to figure out who will share the catching role with the 38-year-old. Though Atlanta hasn't completely given up on Bethancourt, the club is still evaluating his value on the trade market, while looking at other free-agent catchers. In fact, the Braves have had contact with Brayan Pena, the veteran catcher who began his career with them and has always indicated that he might like to return to Atlanta.
Jonathan Lucroy's trade value has slipped a little over the past year, but the Braves still would have interest if the Brewers ever make him available at the right price. A veteran like Lucroy could at least bridge the gap as Atlanta gains a better sense of whether 18-year-old Lucas Herbert should indeed be considered its catcher of the future.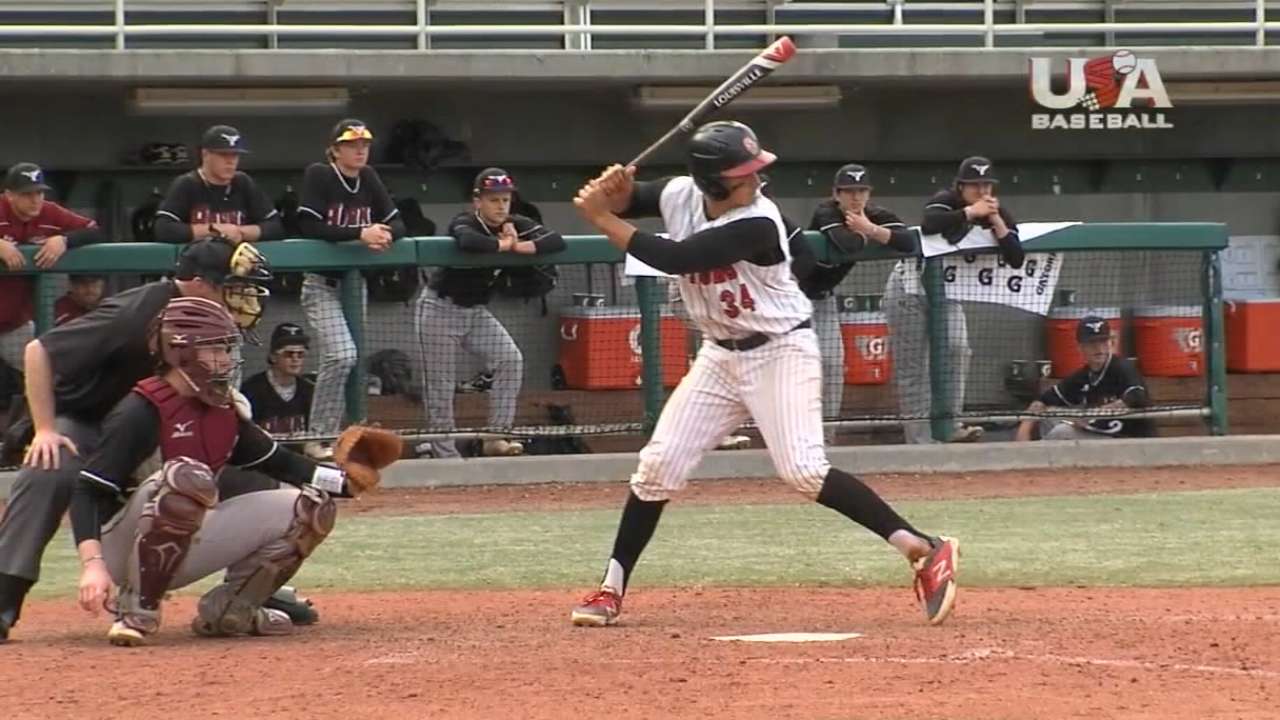 If the Braves had to trade Michael Bourn or Nick Swisher, which one would they choose?
-- Michael M., Atlanta
I think it's pretty evident that Cameron Maybin is the most likely Braves outfielder to be traded this offseason. While there have been some teams that have continued to show interest in him, there aren't any teams lining up to pay the remaining salaries due to Bourn ($14 million) or Swisher ($15 million).
If Maybin is traded, Bourn would likely serve as Atlanta's starting center fielder until Mallex Smith is deemed ready, which would likely be before the All-Star break.
The Braves are hoping Swisher finds more consistency as he moves a little further away from the surgical procedures performed on both knees in 2014. If Hector Olivera fills the left-field role, Swisher could primarily be used a pinch-hitter and backup first baseman.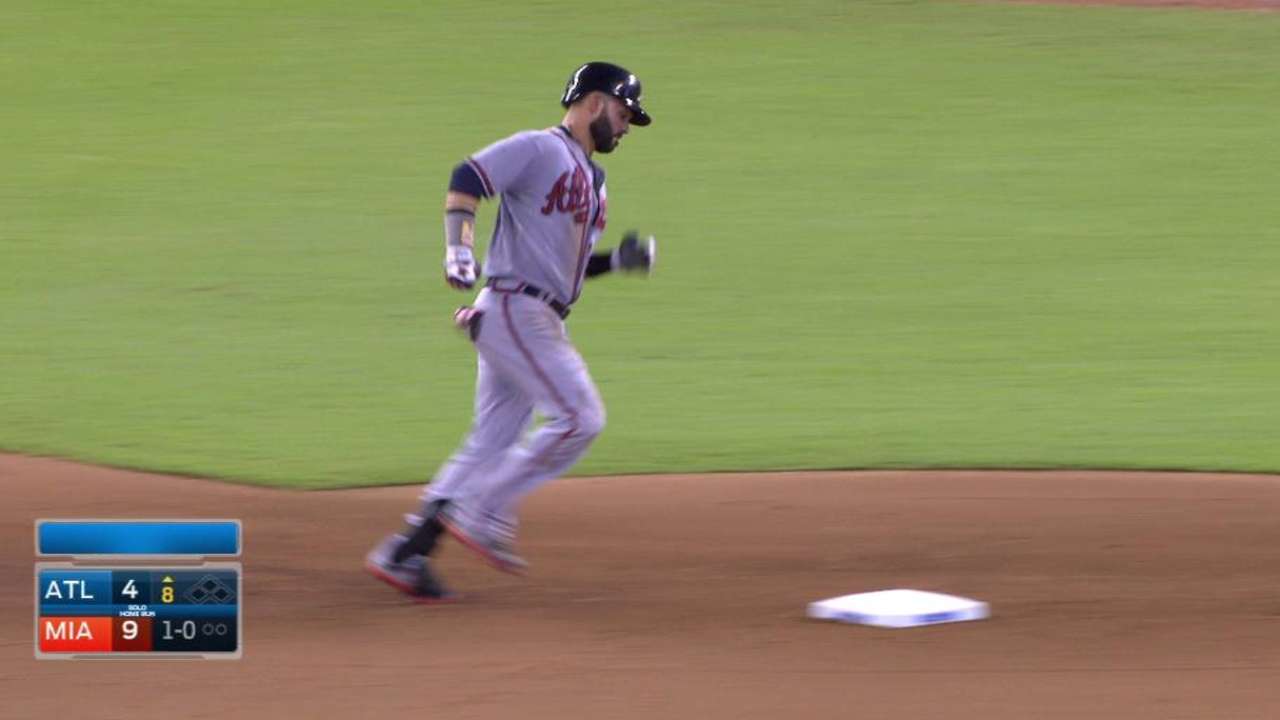 What will the Braves' starting rotation and bullpen look like at the start of 2016?
-- Brian B., Savannah, Ga.
We know that the plan is to begin the 2016 season with a starting rotation that will include Shelby Miller, Teheran and Matt Wisler. We also know that the Braves would like to add at least an affordable veteran like Chris Young or Bartolo Colon. The question is whether that final rotation spot will be filled by Mike Foltynewicz, Manny Banuelos or Williams Perez. Mike Minor might be added to this group, but it seems like he will need to agree to a contract that will guarantee him less than he'd get (approximately $5 million) through the arbitration process.
If Foltynewicz is not in the rotation, he could join Arodys Vizcaino and Chris Withrow at the back end of the bullpen. Jason Grilli has also continued to give the Braves reason to believe he'll return from his left Achilles injury. Atlanta will be looking to add at least two relievers, including one lefty, via trade or free agency.
Mark Bowman is a reporter for MLB.com. This story was not subject to the approval of Major League Baseball or its clubs.