Inbox: Is Boston looking to deal Bradley?
Beat reporter Ian Browne answers Red Sox fans' questions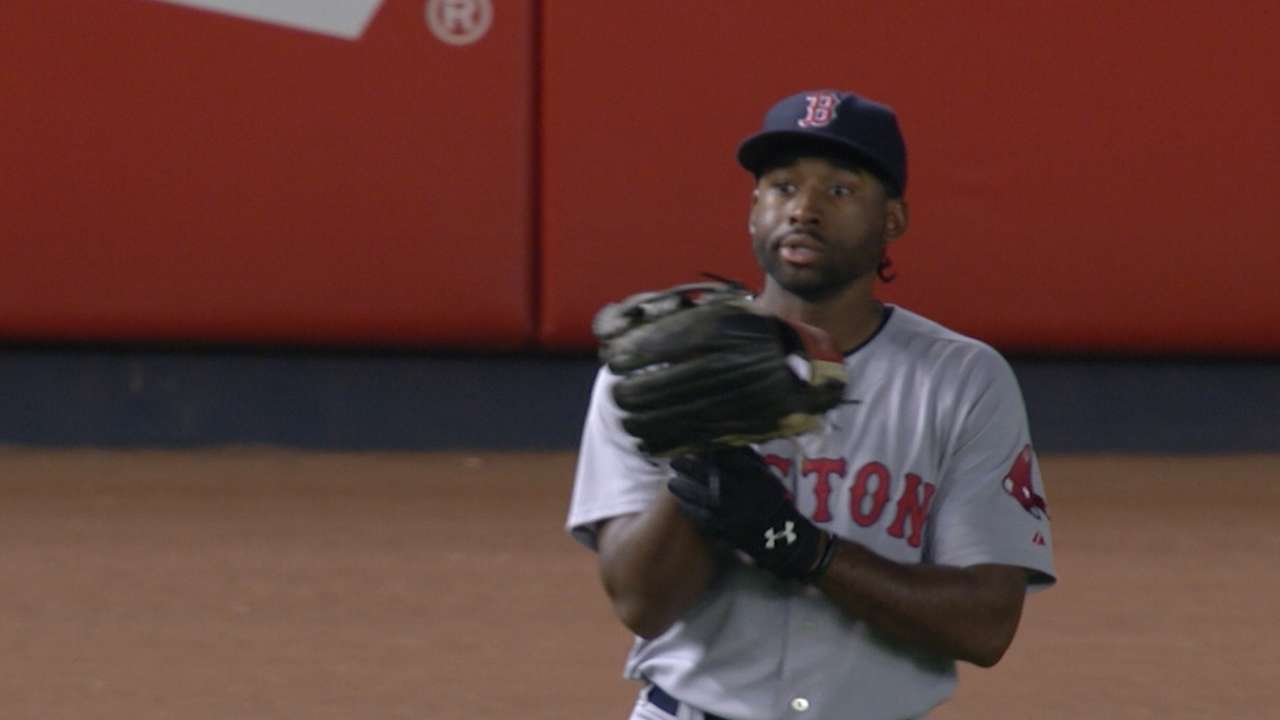 There has been much talk about Jackie Bradley Jr. being traded: Is his current and potential value too much to be traded away?
-- Ethan S., Centerville, Mass.
I think the chances of Bradley getting dealt this offseason went way down once Craig Kimbrel was acquired from the Padres for prospects instead of Major League talent. There already has been one report that stated Bradley would have been part of a deal for Reds closer Aroldis Chapman. Given Bradley's elite defense, it's probably worth hanging on to him a little while longer, as the jury is still out on what type of hitter he can be. The torrid stretch Bradley went on last August left some intrigue of whether he can do that kind of thing more often.
What do you expect out of Clay Buchholz this season?
-- Micah N., Turners Falls, Mass.
Wow, never an easy question to answer. Let's face it -- Buchholz's career has been a picture of unpredictability. There are two plusses. Buchholz was pitching at his highest level in recent memory at the time he was injured in July. And by the time the season was over, he wasn't pitching, but he was healthy again. Buchholz has traditionally started strong when he's had a normal offseason. If the Red Sox can take some pressure off Buchholz by getting that true ace for the starting rotation, he might be a pretty useful piece of the rotation.
Given Deven Marrero's high-quality defense, could he be a super utility player?
-- @ChancellorZed
Absolutely. Marrero actually performed pretty well for the Red Sox in September when he got the chance. There is no question about the quality of his glove. And we haven't seen him get enough at-bats in the Majors to know if he can hold his own offensively. Aside from being able to perform in a utility role, Marrero also serves as good insurance if shortstop Xander Bogaerts suffers an injury.
Do you think president of baseball operations Dave Dombrowski will spring for both an ace and a second-tier pitcher and try to unload some of the current staff?
-- @bmorales251
I really think it has to do with the caliber of pitcher the Red Sox acquire. If they get one of the big four -- David Price, Johnny Cueto, Zack Greinke or Jordan Zimmermann -- I think Dombrowski could pretty much leave the rest of the rotation alone. But if Boston gets someone in the next tier down, the club might get two starters at that level.
The Red Sox gave up prospects in the deal with the Padres for Kimbrel. Why the outrage? Kimbrel, Koji Uehara and Junichi Tazawa look good to me in the late innings.
-- @LucGranger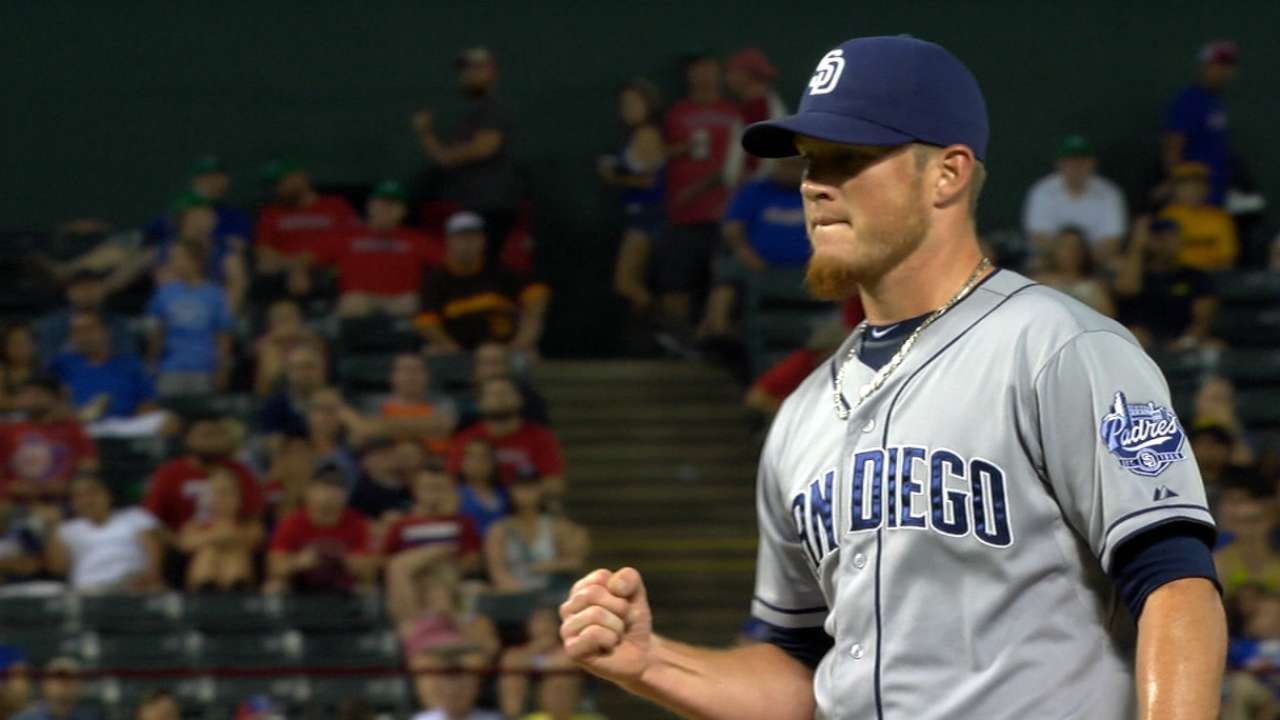 Look, there are always going to be two schools of thought on deals like this. You're going to have one faction that absolutely wants to win now and is sick of watching other teams play in the postseason, and they will be thrilled with the deal. And you'll have the other faction that values prospects above everything else and will be wary of it. Dombrowski does have a pretty good track record in his career of trading prospects for proven talent and getting the best of the deal.
Do you think the Sox will add more pieces to the bullpen now that they've got Kimbrel?
-- @KazeNoStephen
The bullpen is one of those areas where you might not have enough, even if it seems like you have too much. It is a volatile element of a team, with drop-offs in performance sometimes unforeseen. It never hurts to stack your bullpen with as many good arms as possible. For that reason, I think Dombrowski will keep looking, although he can definitely deal from a point of leverage now rather than desperation.
Will Dombrowski try to trade for his ace rather than get one in free agency?
-- @RedHeadSoxFan
At this hour, that seems unlikely, given the haul of prospects the Red Sox gave up to get Kimbrel. Dombrowski stated Friday night that he expects the ace to come in free agency.
Ian Browne is a reporter for MLB.com. Read his blog, Brownie Points, and follow him on Twitter @IanMBrowne. This story was not subject to the approval of Major League Baseball or its clubs.