Mets' turnaround gives Collins strong case for NL MOY
NEW YORK -- The Baseball Writers' Association of America's Manager of the Year Awards typically go to the leader whose team either best exceeded preseason expectations, or quite simply succeeded the most.
In 2015, Terry Collins did both. A Mets club widely expected to rank second or third in the National League East wound up finishing first, with 90 wins. That team went on to win more postseason games than anyone else in the NL, reaching the World Series before bowing out in five games.
The latter achievement may not help Collins in his quest for this year's NL Manager of the Year Award, a regular-season honor that the BBWAA will announce tonight at 6 ET on MLB Network. But the former certainly will. And the simple fact that Collins is even a nominee alongside Chicago's Joe Maddon and St. Louis' Mike Matheny speaks volumes about the job he did this season.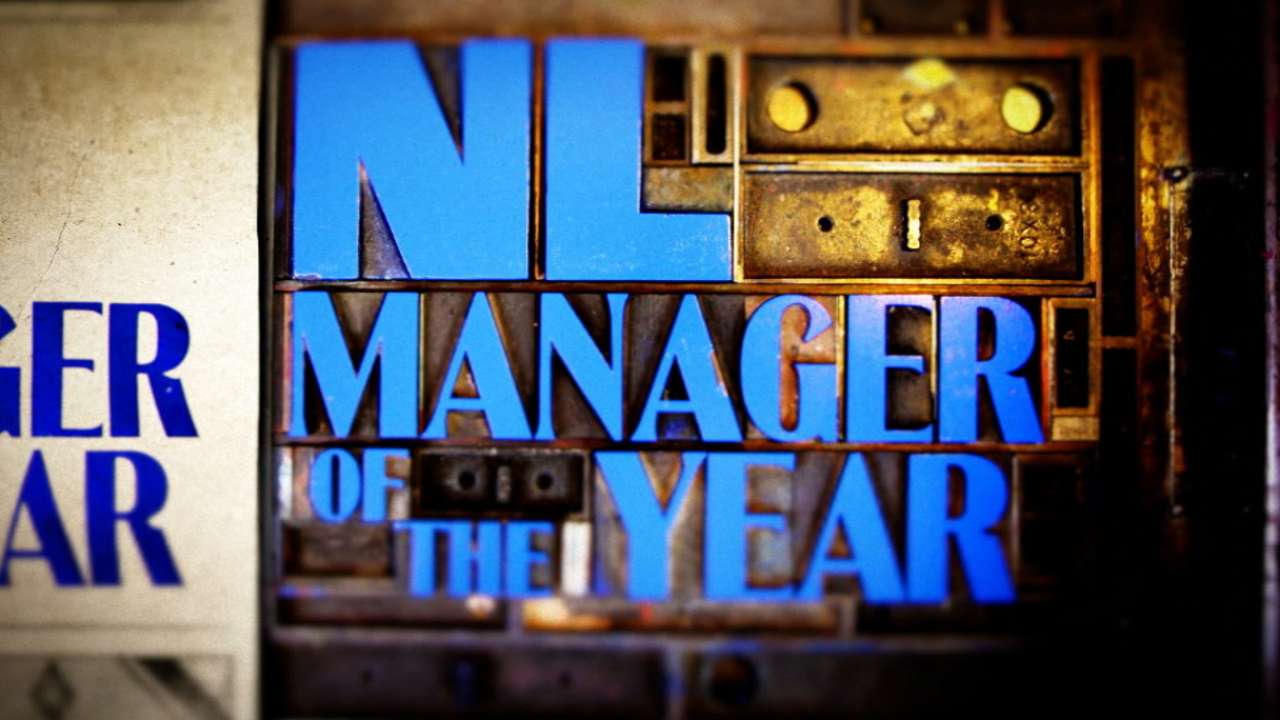 "Leadership is difficult to define," general manager Sandy Alderson said. "It's difficult to teach. But I think Terry with his experience … has learned a great deal about that."
Heading into the year, it seemed as if the Mets were a poor start away from costing Collins his paycheck. Coming out of it, the Mets were happy enough with Collins to offer him a two-year contract extension.
Collins would never admit it, but that bit of vindication has been a long time coming. Though the Manager of the Year Award looks solely at the regular season -- a fact that will help both Maddon and Matheny, whose teams sported better regular-season records than the Mets -- it is human nature to look at Collins' overall body of work. That means not just the postseason, where Collins' only polarizing move was leaving Matt Harvey in for two batters in the ninth inning of Game 5, but at the previous four calendar years as well.
Think back to 2012, to Collins' second year on the job. Many expected the Mets, after enduring one of the largest payroll slashes in Major League history, to be one of baseball's worst teams -- perhaps approaching 100 losses. They didn't come particularly close, losing 88. Two years later, a third consecutive fourth-place finish seemed possible with Harvey on the sideline following Tommy John surgery. The Mets under Collins wound up tying for second.
Then there was the magic of 2015.
"As I've said to our fan base for a long time, there's a big light at the end of the tunnel," Collins said. "That light's now shining."
There is no doubt that Collins can perplex onlookers at times, particularly with his bullpen usage and other in-game stratagems. But players laud his work within the clubhouse, the relationship's he's forged. That's not lost on a data-driven front office. Nor was it difficult for BBWAA voters to see.
"I think that's been the cornerstone of his success, being able to tell the players like it is without jeopardizing or criticizing them directly in public," Alderson said. "That's a hard line to walk, but he's been very successful at it. … Terry is appreciated by the players, as well as the fans, because of his authenticity. Terry tries to be as honest as he can be without throwing people under the bus. His ability to communicate, and maintain the level of commitment in the clubhouse regardless of circumstance, I think has always been a tremendous strength on his part."
Collins talks often about how he's changed over the years, classifying last month's postseason run as yet another learning experience for him. His spot as a finalist on tonight's ballot stands as evidence that the baseball world has caught on.
Anthony DiComo is a reporter for MLB.com. Follow him on Twitter @AnthonyDiComo and Facebook, and listen to his podcast. This story was not subject to the approval of Major League Baseball or its clubs.