Kang makes case for ROY in shortened debut
Finalist for NL BBWAA Award seamlessly transitioned from KBO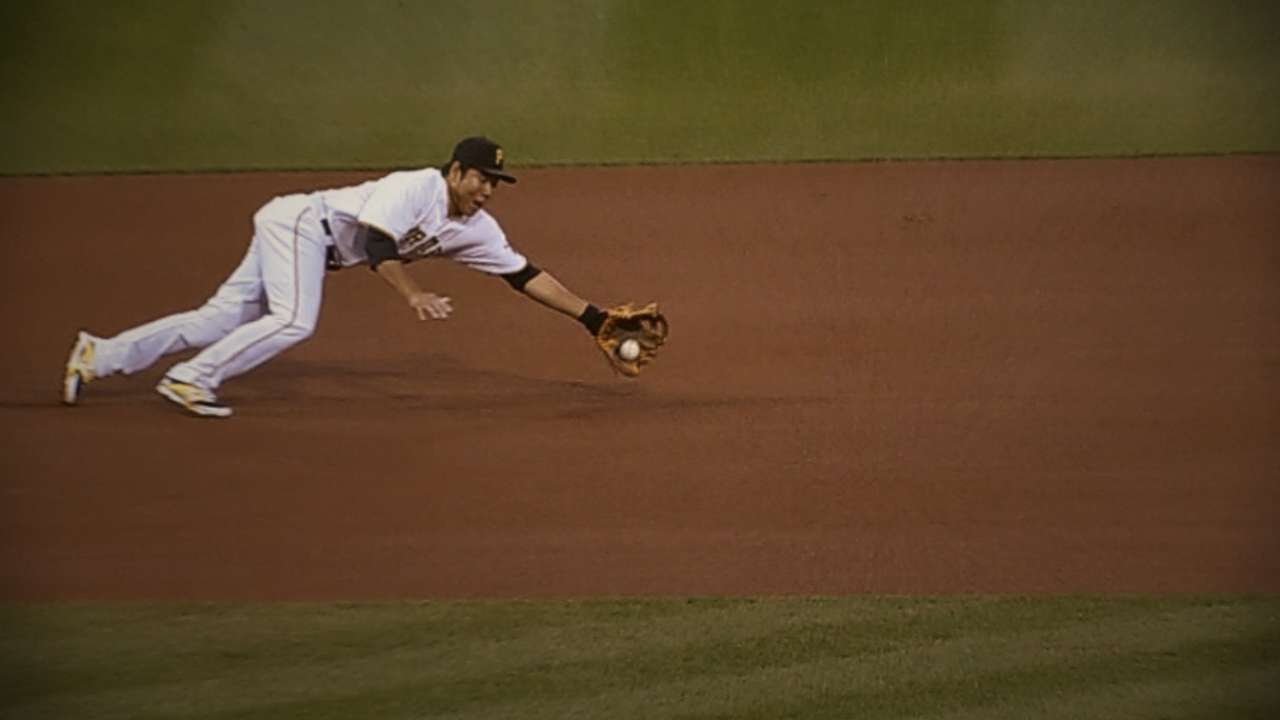 PITTSBURGH -- Whether or not Jung Ho Kang is rewarded with a trophy tonight, he has already rewarded the Pirates' belief in him.
Kang is a finalist for the Baseball Writers' Association of America's National League Rookie of the Year Award, along with Cubs third baseman Kris Bryant and Giants third baseman Matt Duffy. The winner will be announced tonight at 6 p.m. ET on MLB Network.
Bryant is the favorite, having delivered on his top prospect status as the Cubs turned into a contender. But don't be so quick to dismiss Kang's candidacy. The Pirates infielder accomplished something that had never been done before, successfully jumping straight from the Korean Baseball Organization into the Major Leagues.
Coming from the KBO's Nexen Heroes to the Pirates, Kang hit .287/.355/.461 with 15 home runs and 58 RBIs. He was worth 4.0 Wins Above Replacement, the fourth-highest total on the Pirates behind Starling Marte, Andrew McCutchen and Gerrit Cole. Not bad for a player who only appeared in 126 games.
As the Pirates eased Kang into a new league and a foreign culture, he received only 29 plate appearances in April. But he eventually found a role with the Bucs and thrived as his playing time increased.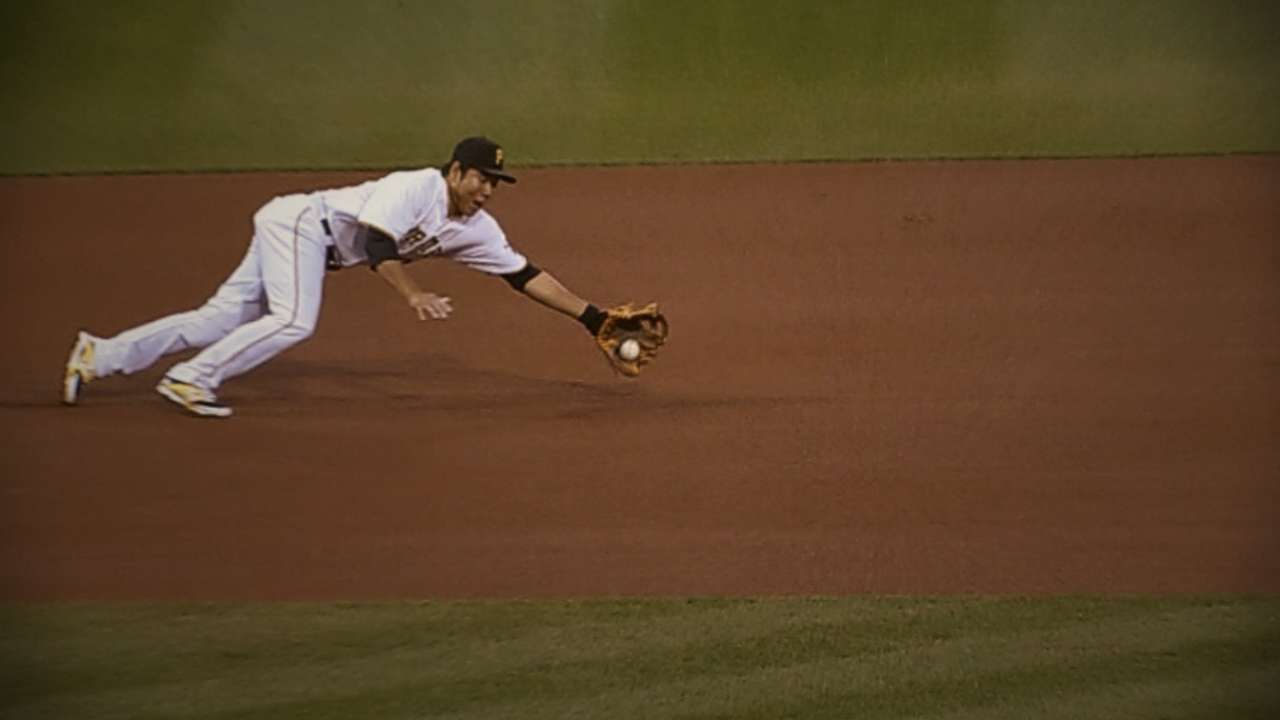 The 28-year-old native of South Korea was named the NL Rookie of the Month in July, hitting .379 with a 1.064 OPS. At the plate, Kang was at his best in the second half, batting .310 with a .913 OPS. Kang was more than just a capable hitter, though.
A shortstop in the KBO, Kang turned out to be an above-average third baseman in the Majors. He also performed well at shortstop, filling in for extended stretches while Jordy Mercer was sidelined with an injury.
But on Sept. 17 at PNC Park, the Cubs' Chris Coghlan slid hard into Kang's left leg, forcing him to leave the game. Kang had season-ending surgery later that night. His abbreviated campaign brings to mind the question of what might have been.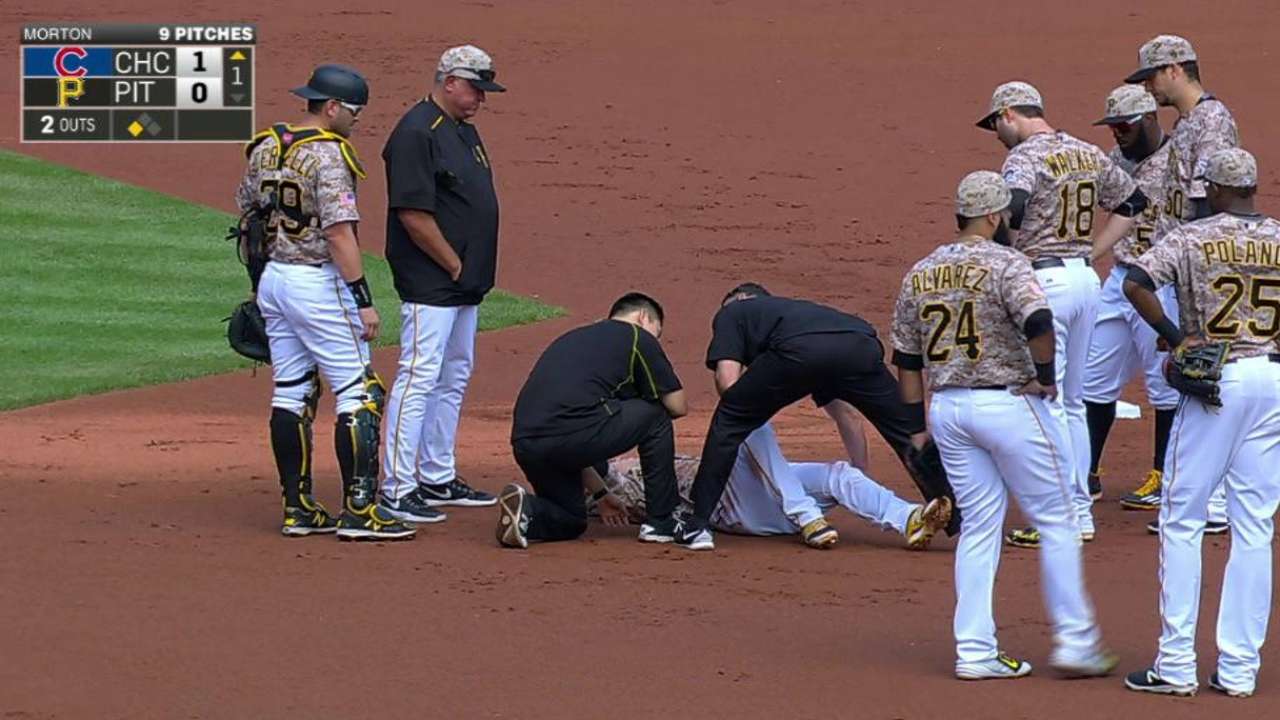 Bryant played in 25 more games than Kang and logged 183 more plate appearances. Duffy appeared in 23 more games and made 145 more trips to the plate. If Kang had played a bigger role in April and been able to finish the season, how would his numbers have stacked up?
Kang's Rookie of the Year case is built on more than just statistics, however. It's an unprecedented success story for both him and the Pirates. Kang made a leap last winter that no other position player had ever attempted, and Pittsburgh took a bold risk in signing him.
The Pirates helped guide him through that process with a perfect mix of caution, aggressiveness and understanding, and Kang worked hard to make a seamless transition.
"He's gone out and done everything we could have asked him to do and more," Pirates general manager Neal Huntington said in early September.
Bryant was a phenom. Duffy was a revelation. Kang was a trailblazer. Tonight, one of them will be the NL Rookie of the Year.
Adam Berry is a reporter for MLB.com. Follow him on Twitter at @adamdberry. This story was not subject to the approval of Major League Baseball or its clubs.