Duffy's durability makes him optimal ROY candidate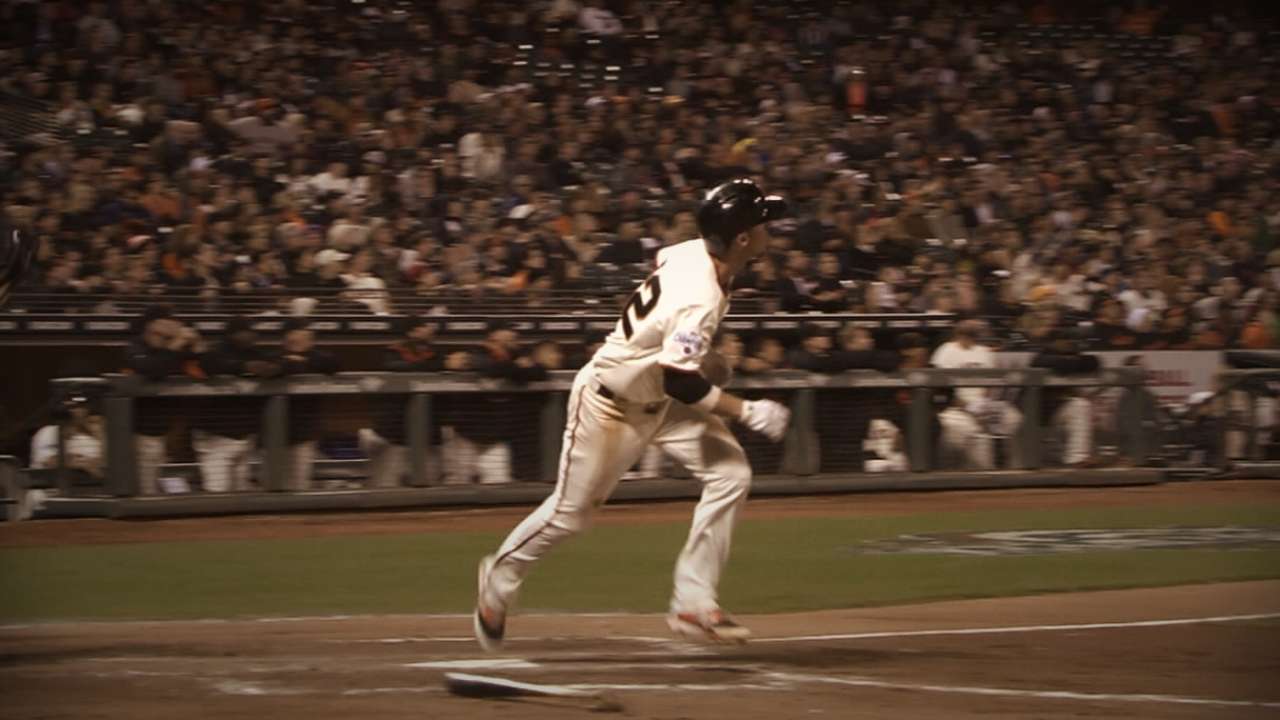 SAN FRANCISCO -- As the 2015 season progressed, it became apparent that the Giants would not take the field without third baseman Matt Duffy in the lineup. He was as immovable as he was indispensable, playing in San Francisco's final 118 games -- and starting in 116 of them.
All-Everything catcher Buster Posey needed occasional breaks from his position's physical drudgery. Hunter Pence, the Giants' other essential offensive dynamo, endured three stints on the disabled list that limited him to 52 games. Thus it often was up to Duffy, who batted .295 while establishing himself as a leading National League Rookie of the Year candidate, to sustain the Giants' lineup.
Sometimes, he did so with consistency. Duffy's batting average exceeded .300 in four consecutive months: .313 in May and June, .316 in July and .301 in August. He scored 19 runs in June, 14 in July, 17 in August and 16 in September/October. Such steadiness eluded the NL's other Baseball Writers' Association of America Rookie of the Year finalists. Pittsburgh's Jung Ho Kang exceeded .300 in just one month. Chicago's Kris Bryant was more productive, surpassing .300 in three different months (April, August, September/October). In one month that he didn't (May), he amassed seven home runs and 22 RBIs.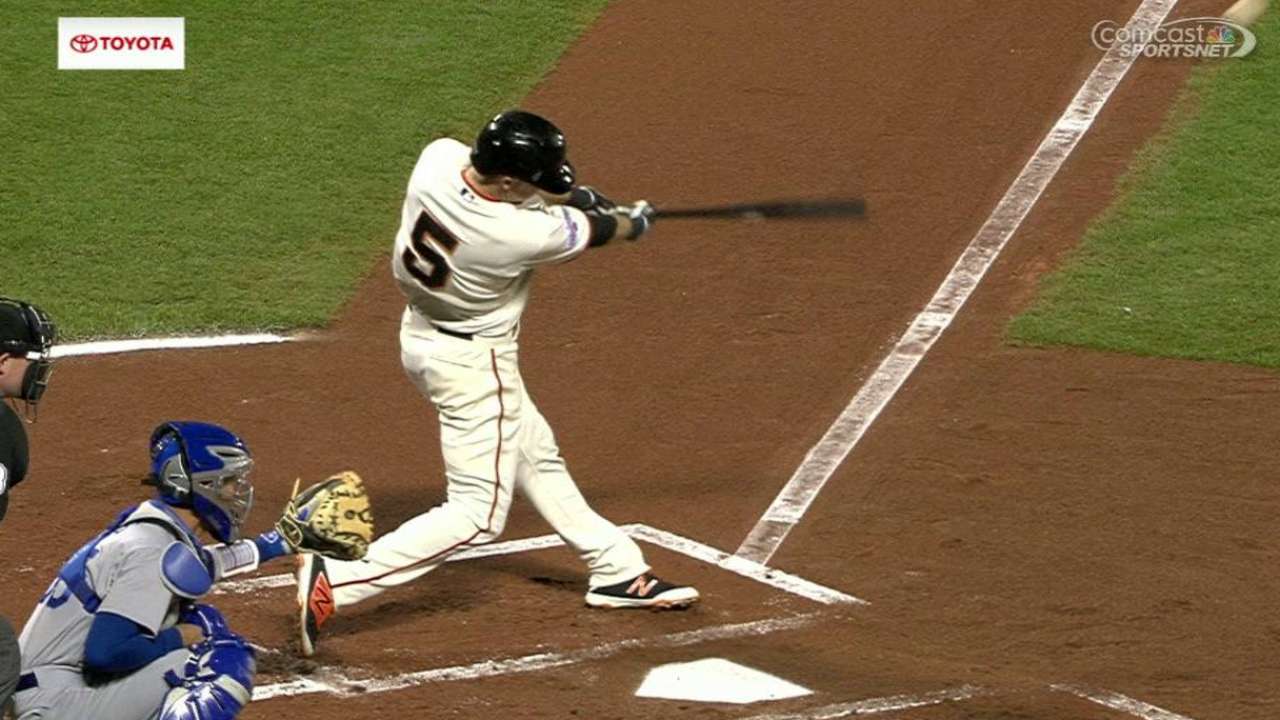 Sometimes, Duffy bolstered the Giants by performing beyond his years. He compared favorably to all big leaguers, not just rookies. Duffy batted .366 with runners in scoring position, second in the NL to Colorado's Nolan Arenado (.373). Duffy also ranked second in the league with 91 hits after the All-Star break, trailing only Cincinnati's Brandon Phillips and Arizona's A.J. Pollock, who had 92 apiece. According to STATS Inc., Duffy's 5.5 WAR was the NL's 10th best.
The winner, along with the AL's top rookie, will be announced on MLB Network today at 3 p.m. PT.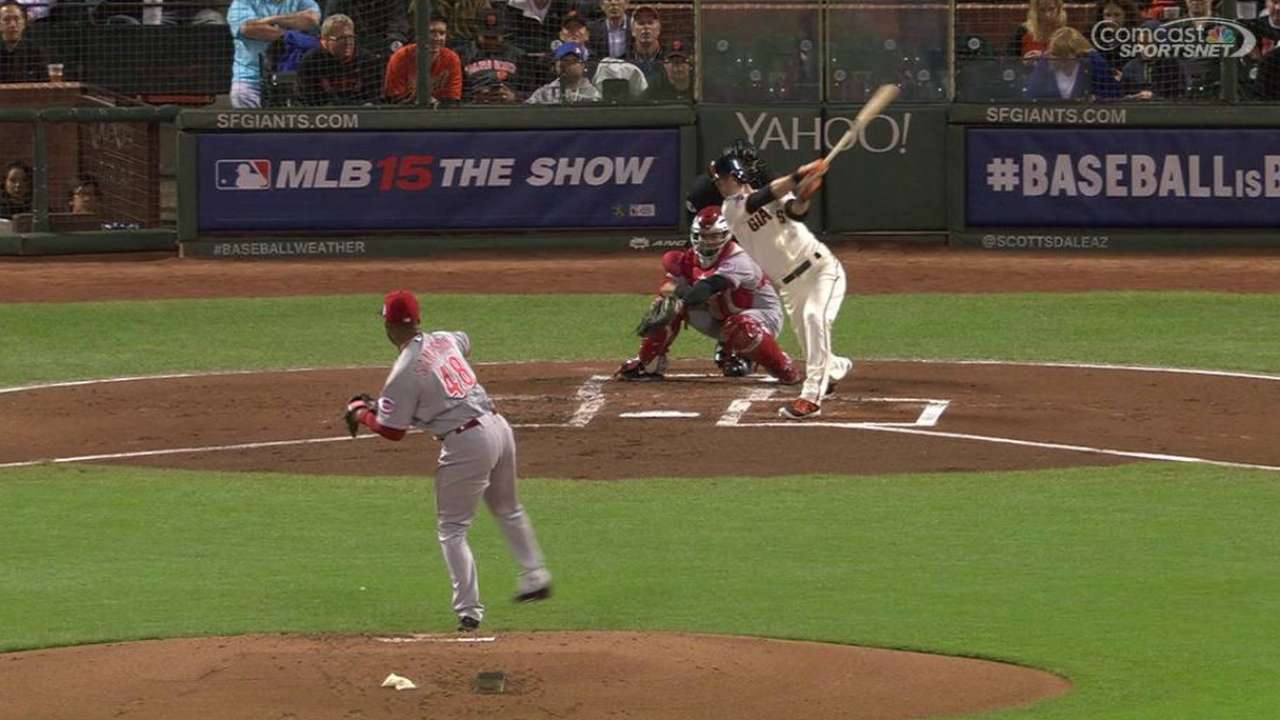 Sometimes, Duffy distinguished himself with intangibles. His determination and character helped him become the first rookie to win the Giants' prestigious Willie Mac Award as the team's most inspirational player. A crucial moment occurred in August at Atlanta, where Duffy taped a segment for MLB Network's Intentional Talk program. Duffy's chat was scheduled to air shortly preceding the Giants' scheduled pregame stretch time. This enabled players to linger by television monitors to scrutinize Duffy's interview. Any sign of conceit from him would have prompted disdain at the least and scorn at the worst from the other Giants.
Duffy sat in front of his locker, knowing what he had said but obviously concerned with how it would be received. No worries, of course; Duffy remained sincerely humble and ennobled the ballclub with his answers. Teammates reacted as if he had just slapped a tiebreaking RBI single, barking, "Attaboy, Duff!" and "Way to go, Duff!" as they surged from the clubhouse.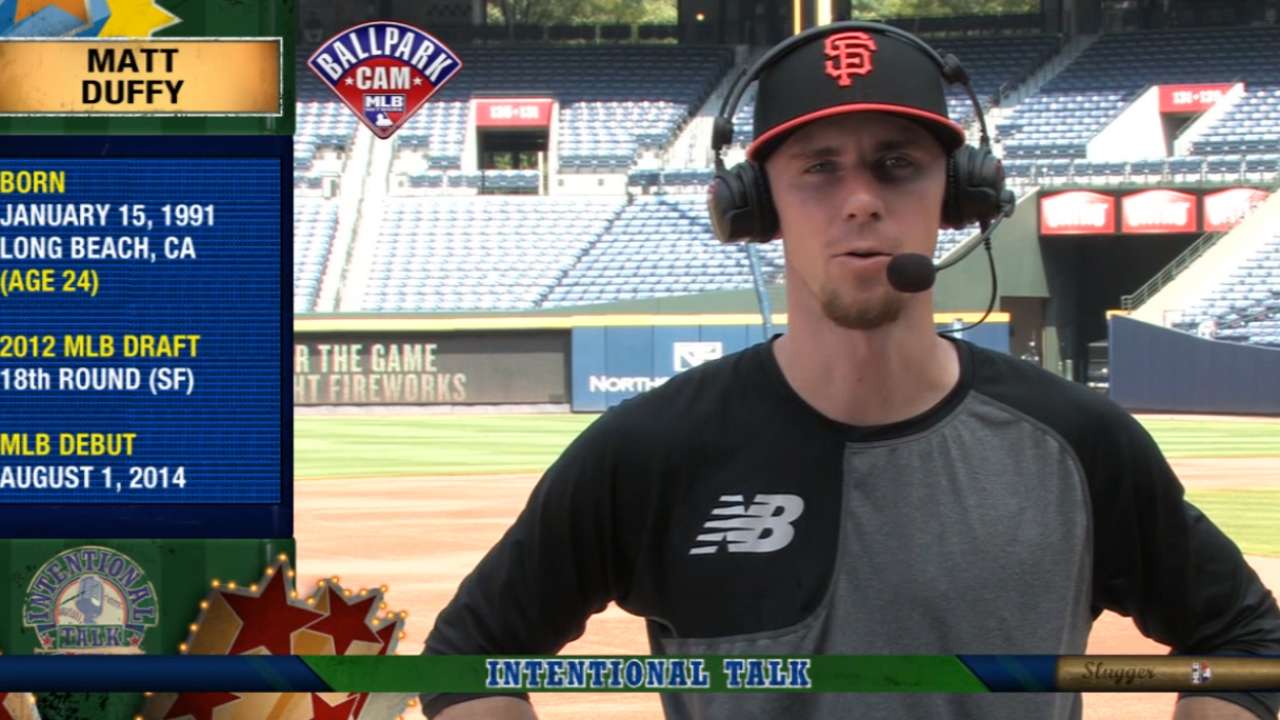 Such endorsements for Duffy change nothing, since voting for Baseball Writers' Association of America awards was completed weeks ago. Bryant almost surely will be the NL's Rookie of the Year, based largely on his superior production numbers. He outhomered Duffy by a whopping 26-12 and owned a 99-77 edge in RBIs. Yet they finished the season at virtually the same level in the increasingly popular WAR index, with Bryant just 0.2 ahead of Duffy at 5.7. (Bryant's 199 strikeouts led the NL; Duffy went down on strikes 96 times).
Lest we forget, baseball is about more than offense. Duffy was a Gold Glove finalist; Bryant wasn't. Moreover, consider modern metrics to quantify Duffy's defensive superiority. Fangraphs.com, which ranked Duffy as the league's top defensive third baseman, calculated that he "saved" 12 extra runs this year. Bryant's total: three.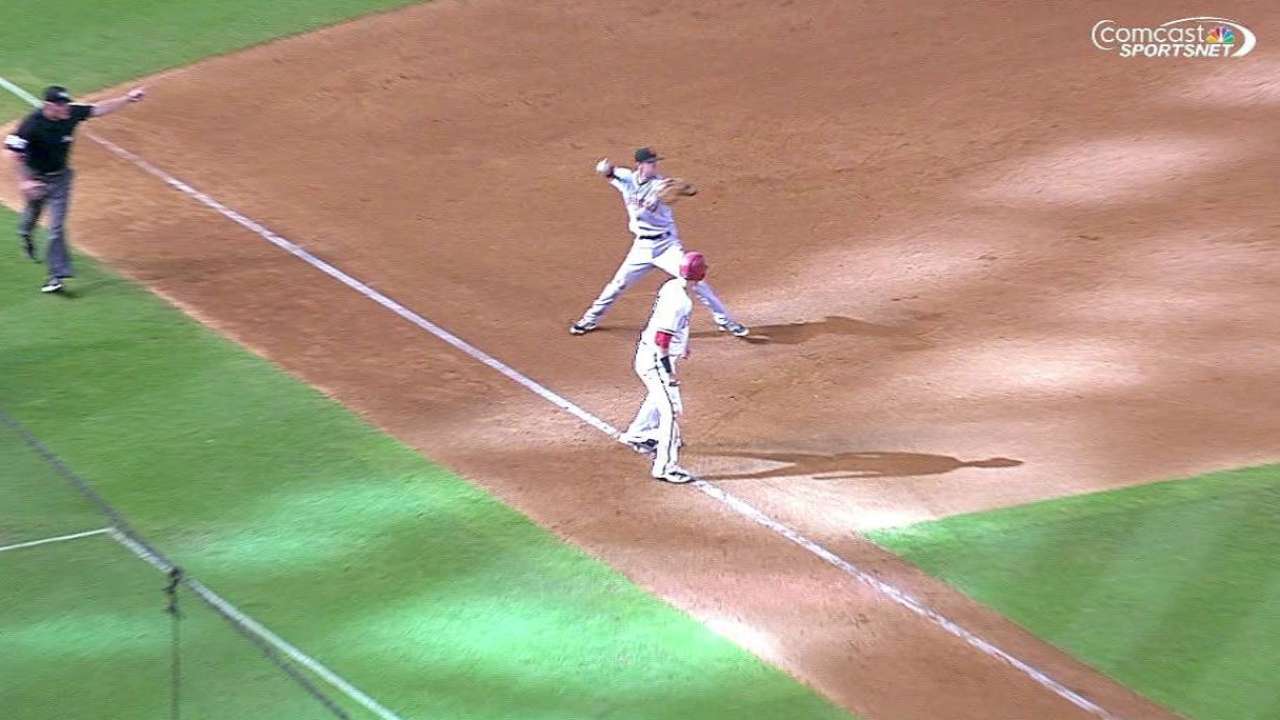 Think a little harder about who was the NL's best all-around rookie third baseman in 2015.
Chris Haft is a reporter for MLB.com. Read his blog, Haft-Baked Ideas, follow him on Twitter at @sfgiantsbeat and listen to his podcast. This story was not subject to the approval of Major League Baseball or its clubs.