Heavyhearted Aybar says goodbye to Angels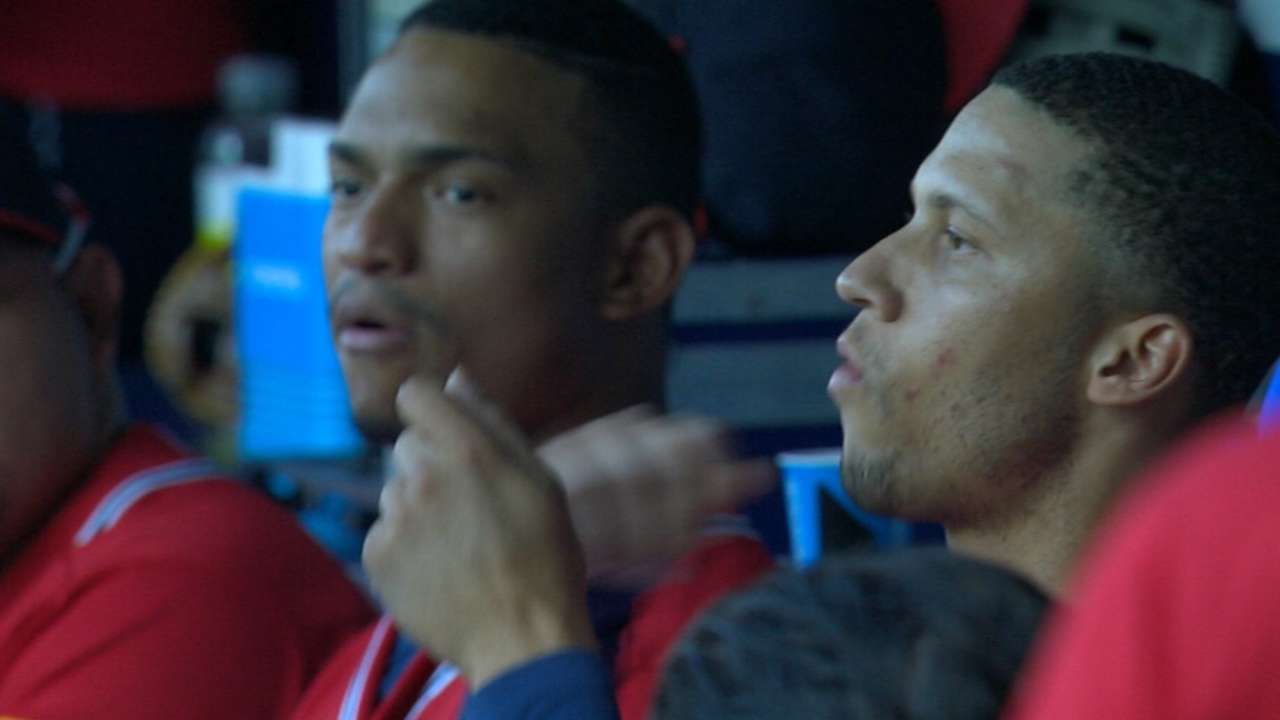 ANAHEIM -- Erick Aybar, traded to the Braves in the five-player deal that brought fellow shortstop Andrelton Simmons to Southern California on Thursday, was asked about his favorite memory with the Angels.
"Everything," Aybar said. "That is where I grew."
The Angels signed Aybar out of the Dominican Republic in 2002, and not long after that they saw him evolve into a fixture at shortstop and one of their toughest, most respected clubhouse leaders.
Aybar won a Rawlings Gold Glove Award in 2011, made the All-Star team in 2014 and batted .278/.318/.383 after locking down the everyday job at the start of the 2009 season, averaging 144 games over the next seven years. But he is also a free agent after the 2016 season and turning 32 in January -- and the Angels needed to find a long-term solution at shortstop.
"One day you're here, the next day you have no idea where you're going," Aybar said, in Spanish, during a phone conversation. "That's how it is. Every team is always looking to better itself."
Aybar previously delayed his free agency and signed a team-friendly four-year, $35 million deal in April 2012. But he had no interest in taking another hometown discount before what could very well be his last chance to cash in on free agency. So Aybar prepared for the 2016 season to be his last with the Angels.
The fact he was moved before then "shocked me," Aybar said.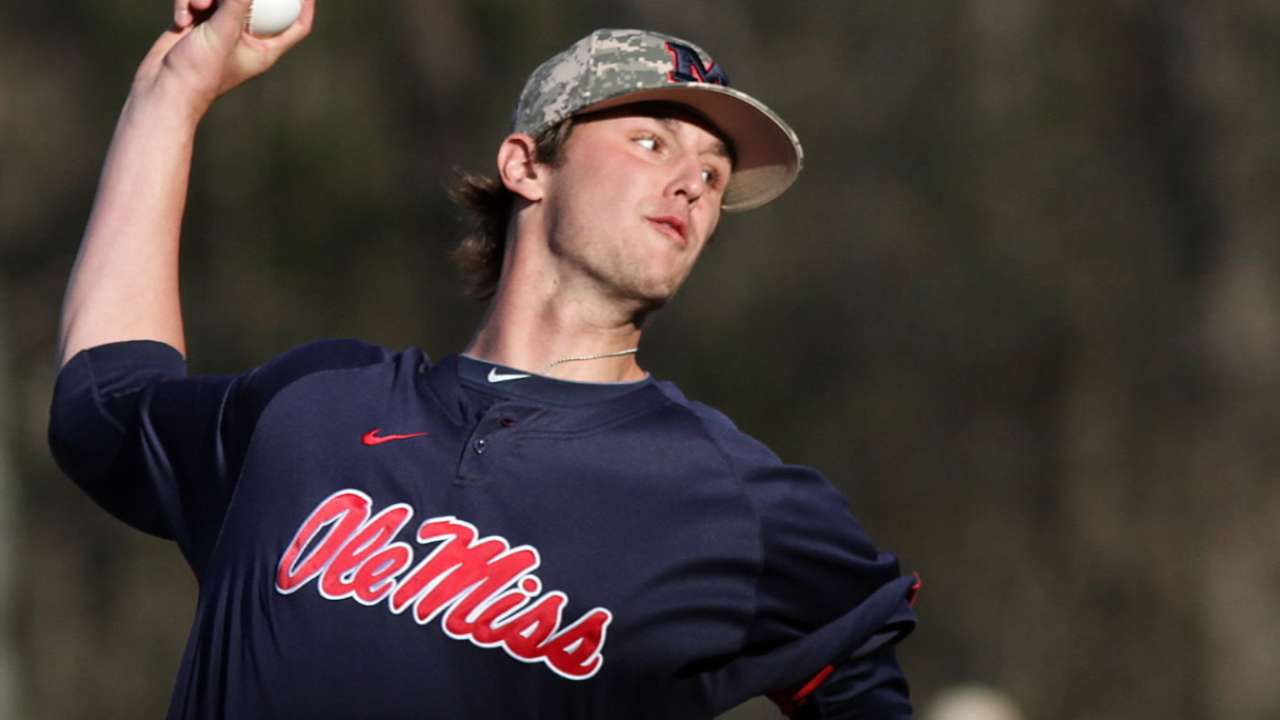 He leaves with positive memories.
"I was a kid when I got there," Aybar said. "It's a blessing from God to be there for so many years, coming up through their Minor League system, getting so much support. It's a blessing. I'm going to miss the guys there. I'm going to miss [Mike] Trout, [Kole] Calhoun, Albert [Pujols]. Albert, for me, was huge. He was like a father figure, always there with me, in good and bad times, along with Trout and Calhoun. [Jered] Weaver -- we were together for such a long time, and I wish him all the best, too."
Aybar would typically be back in his native Dominican Republic by now, but his wife is due to give birth to the couple's third child, a girl, in early December.
Soon after that, Aybar will start getting ready for a far different Major League season.
After 10 years with an Angels team that was perennially in win-now mode, Aybar, one of the game's fiercest competitors, will be on a rebuilding team that is already looking beyond 2016.
"That's fine," Aybar said. "The Angels were always right there, trying to win. But now I'm just going to focus on Atlanta, give them 100 percent of what I have and try to win as much as we can."
Alden Gonzalez is a reporter for MLB.com. Follow him on Twitter @Alden_Gonzalez and Facebook , and listen to his podcast. This story was not subject to the approval of Major League Baseball or its clubs.