Padres make qualifying offers to Upton, Kennedy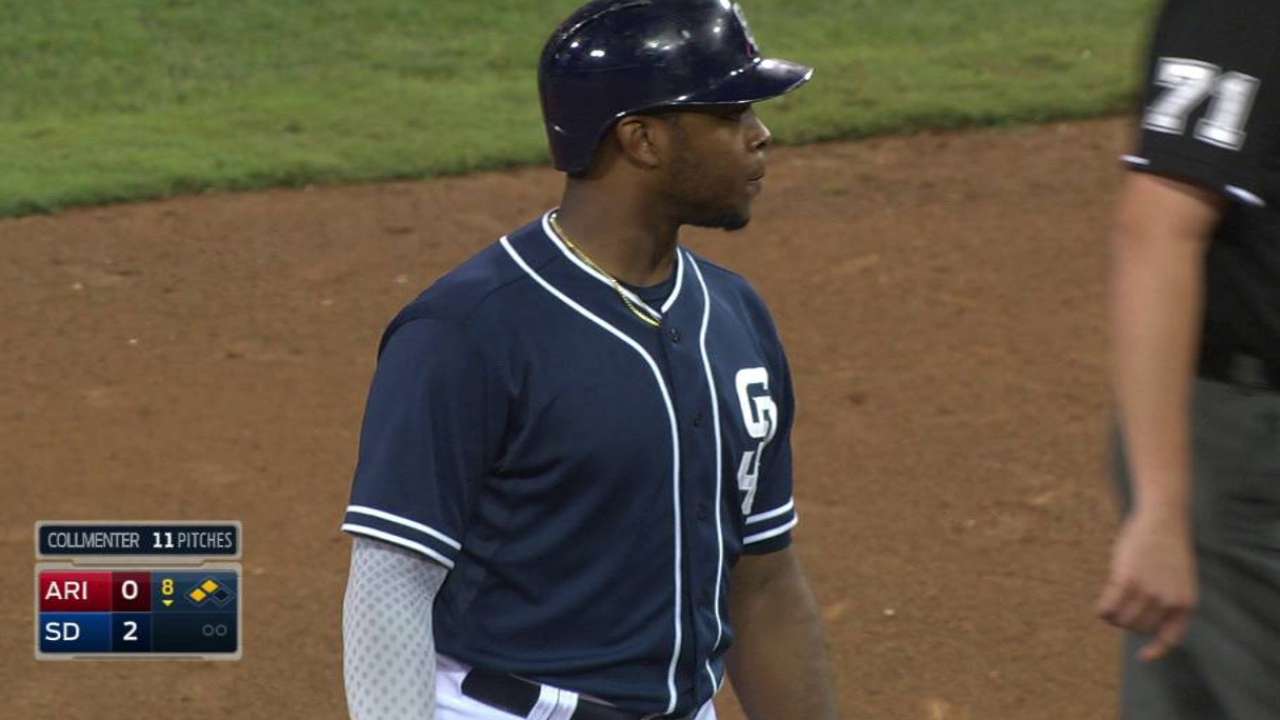 SAN DIEGO -- As expected, the Padres on Friday extended qualifying offers to two free agents -- outfielder Justin Upton and starting pitcher Ian Kennedy.
Teams had until 2 p.m. PT on Friday to extend qualifying offers to free agents. If the player declines and signs elsewhere, then the team will receive Draft pick compensation.
If the player accepts -- and to date, no one has -- the player will return to his team in 2016 for a one-year salary of $15.8 million.
The Padres always planned on giving Upton a qualifying offer. Upton, 28, led the team with 26 home runs in his first and only season with the team. He could well command one of the largest free-agent deals this offseason for a position player.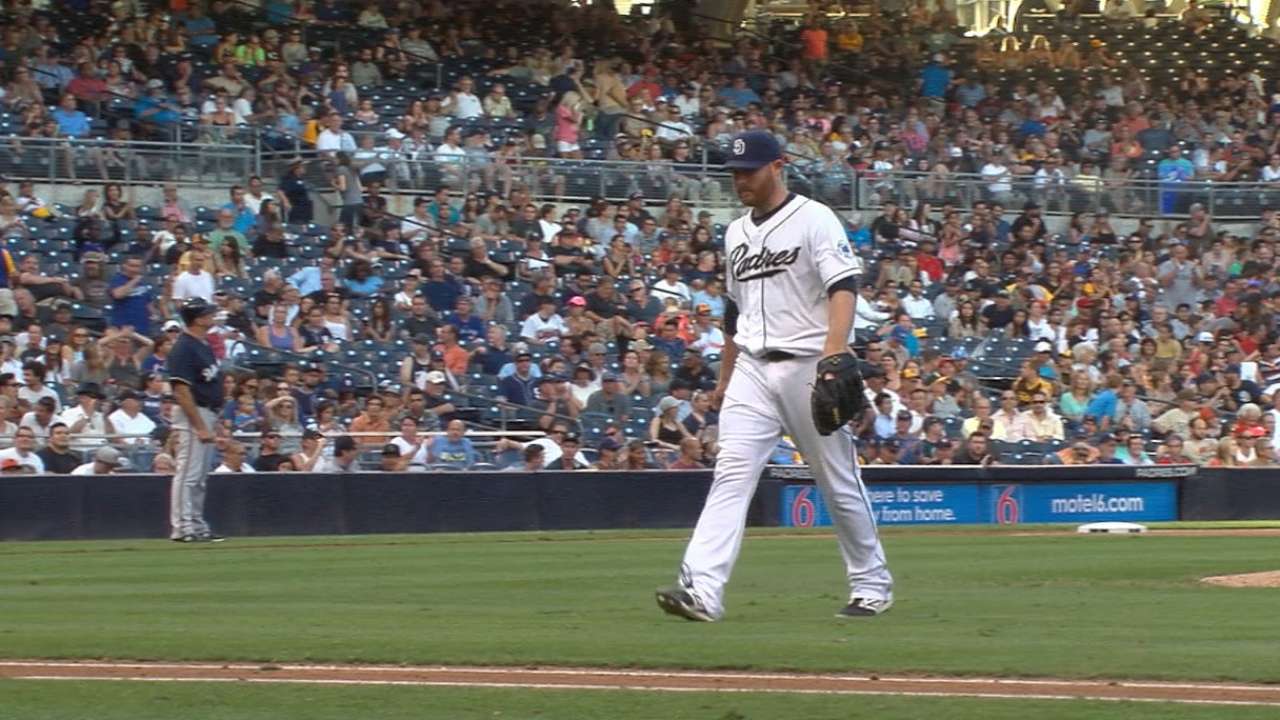 As for Kennedy, the Padres would love to acquire an additional Draft pick, though members of the organization have expressed interest in having the right-hander return in 2016.
So the decision to extend him a qualifying offer Friday essentially rated as a no-lose scenario for the team: retain a durable starter who has a 3.97 ERA in three seasons with the team or gain an additional Draft pick which could surely help refill a depleted farm system.
Kennedy, 30, made $9.85 million in this past season and will likely turn down the qualifying offer, opting to seek a multiyear deal. He's represented by Scott Boras, who could very well advise Kennedy to decline the qualifying offer in order to pursue greener pastures.
Kennedy was 9-15 with a 4.28 ERA in 30 starts in 2015, marking the third time in as many seasons he's reached the 30-start mark. His statistics from this year were a bit misleading, as he landed on the disabled list in his first start due to a strained left hamstring and was slow to round into form once he returned.
From June 13 to Sept. 2 -- a span that covered 15 starts -- Kennedy posted a 2.45 ERA and limited opposing batters to a .216 average during that blissful stretch.
Kennedy himself hasn't necessarily closed the door on his time with the team. He was asked after his final regular-season start if it might have been his last with the Padres.
"There's plenty of opportunities to talk. I think [general manager] A.J. [Preller] and [Boras] have a good relationship. I feel I have the same relationship with him [Preller]," Kennedy said.
"We'll see how things go this offseason. It's something I'm excited for, to see where things go. But I loved playing here and pitching for the Padres."
Corey Brock is a reporter for MLB.com. Keep track of @FollowThePadres on Twitter and listen to his podcast. This story was not subject to the approval of Major League Baseball or its clubs.