MLB.com Columnist
Richard Justice
Four candidates for 'qualifying' history
Identifying potential free agents who could become first to accept offer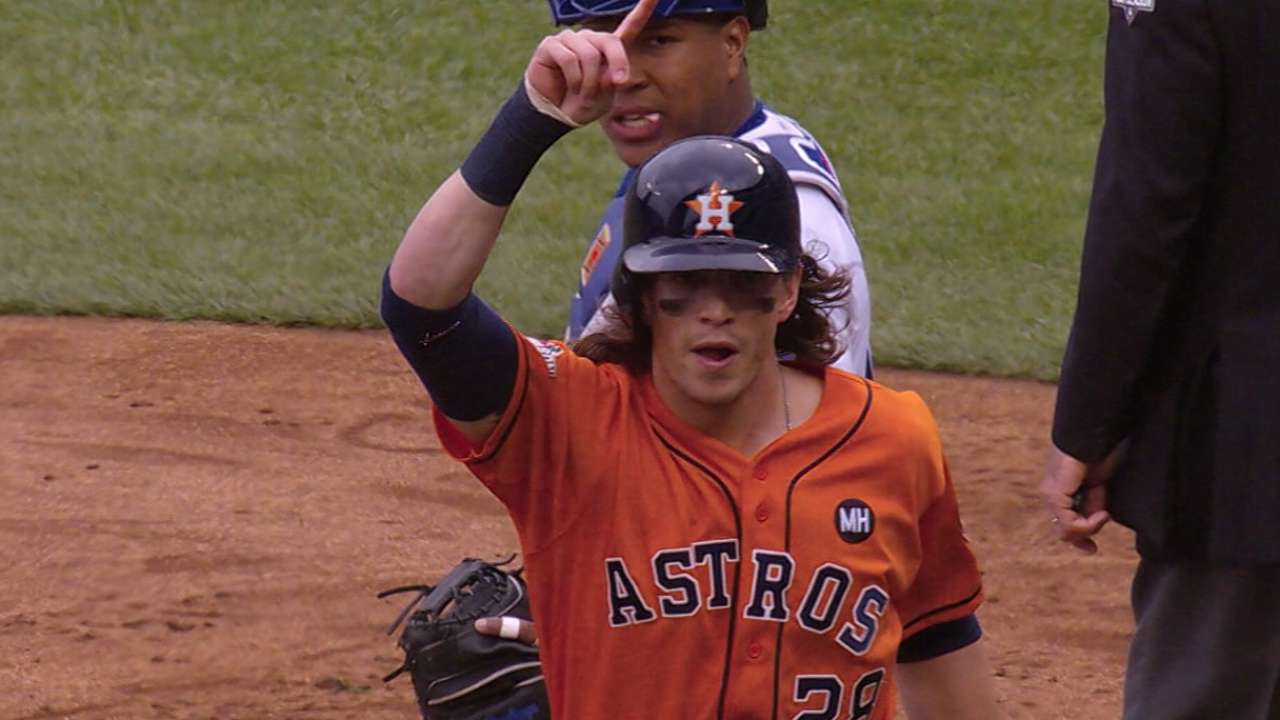 Hey, Colby Rasmus, your qualifying offer is washed, waxed and ready for the open road. Come on down, sign on the dotted line and become part of history. And the $15.8 million is yours to keep.
One of these days it's going to happen. Some player is going to sidestep free agency -- or delay it a year -- by accepting the qualifying offer. However, in three previous offseasons, 34 players have received qualifying offers, and 34 have rejected them.
However ...
At Friday's deadline, a record 20 players -- seven more than any previous year -- had received qualifying offers. While it's a no-brainer that Jason Heyward, Zack Greinke, Jordan Zimmermann and others will reject the $15.8 million and explore free agency, it surely is going to be a bit tougher decision for a few others.
Might this be the year that some player takes the plunge? (In case you were wondering, that $15.8 million figure is arrived at by averaging baseball's 125 highest salaries. When a player rejects the qualifying offer, his previous team receives a compensatory Draft pick if the player signs elsewhere.)
Again, it's not a close call for the elite free agents, most of whom figure to get contracts substantially north of $100 million. Besides that, some players will look at total dollars.
So if a guy figures he can get $30 million over three years, he might go for that rather than one year at $15.8 million. He would be exchanging the security of $30 million for the possibility of making more down the road.
Players have a week to accept the qualifying offers or test the free-agent market. If all 20 -- that would make it 54-for-54 in four offseasons -- turn down the offer, it would not be a surprise.
Let's consider four who might just be tempted.
1. Colby Rasmus, outfielder
The Astros grabbed him off the free-agent market with a one-year, $8 million contract. It was a reasonable deal for both sides. Rasmus was reunited with the man who drafted him in St. Louis, Astros general manager Jeff Luhnow, and became part of a special baseball summer in Houston.
He helped resurrect the Astros, who won 86 games and made their first postseason appearance in a decade, and fit nicely with manager A.J. Hinch's platoon offense, starting 47 games in left, 37 in right and 31 in center. He had 50 extra-base hits and a .789 OPS. Those are reasonably nice numbers.
And then he went insane during the postseason, hitting three home runs in five American League Division Series games against the Royals. In six postseason games, including the AL Wild Card contest, Rasmus hit .412 with a 1.760 OPS.
He's an above-average defender, and at 29, might be perfect for a team looking for offensive help but unwilling to spend big for Heyward or Alex Gordon.
2. John Lackey, right-handed pitcher
At 37, he's coming off his finest season: 218 innings, 175 strikeouts and a 2.77 ERA. He'd be perfect for a team looking for a shorter investment even if the average annual salary is a bit higher.
He could end up back in his home state of Texas with either club, both of which could use an additional veteran presence in the starting rotation. Would a two-year, $30 million deal get it done?
On the other hand, he had a great experience with the Cardinals. If he were to accept the qualifying offer, he'd be back on the market in a year. Where's his best chance to win a championship?
Cardinals? Giants? One of the Texas teams? There aren't any right answers, but he would not shock the world if he returned to St. Louis for the $15.8 million.
3. Ian Kennedy, right-handed pitcher
He has completely resurrected his career with the Padres, making 63 starts and throwing 369 innings across the past two seasons. In doing so, he took a giant step toward putting a disappointing 2013 season behind him.
Now what?
He will be entering his age-31 season and seems likely to reject the qualifying offer and see what's out there in free agency. However, he could take the $15.8 million and gamble on another crack at free agency a year from now, when there's slightly less star power (Stephen Strasburg, Andrew Cashner, Jesse Chavez, Clay Buchholz).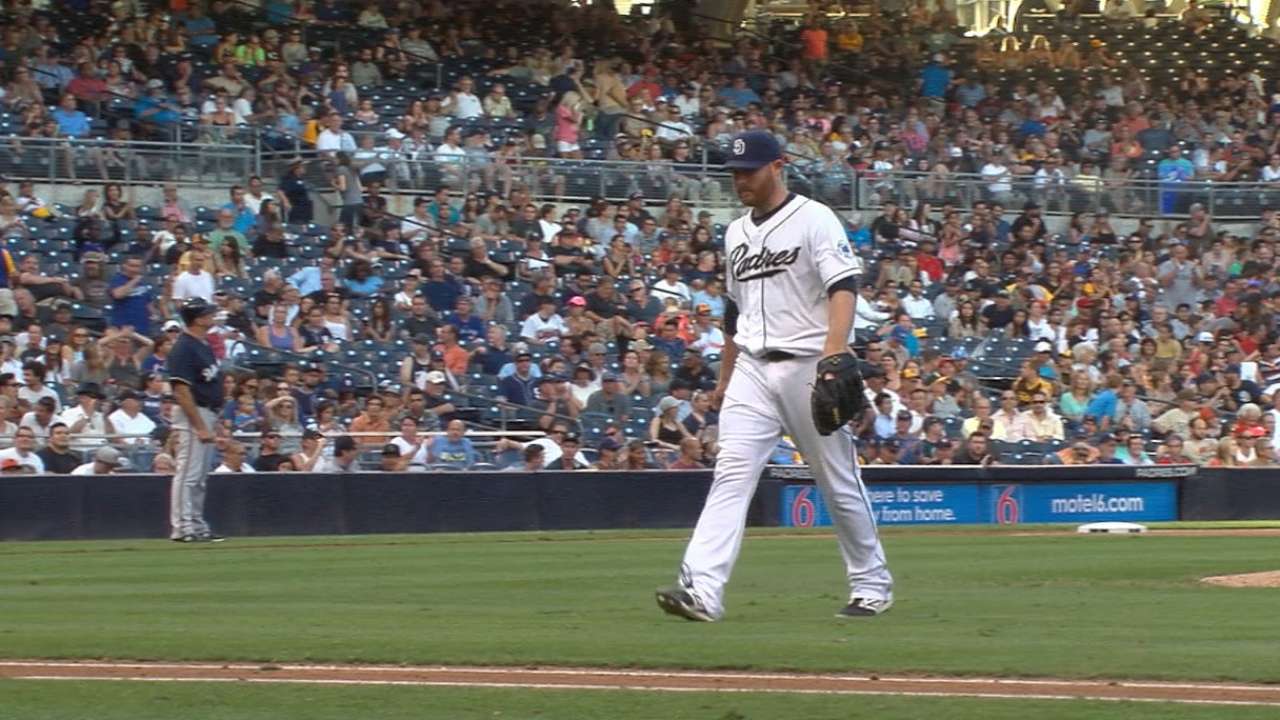 4. Brett Anderson, left-handed pitcher
His 31 starts for the Dodgers this year were one fewer than he'd made in the previous four seasons combined, though his performance dropped off some in the second half of the season. And while he figures, like Kennedy, to test the market for teams unwilling to spend for David Price or Greinke, he might also have enjoyed the Dodgers experience enough to sign the one-year deal and hit the market again after next season.
Anderson, 27, seems unlikely to do that, but as the qualifying offer gets larger and larger, the temptation to accept surely is greater, too.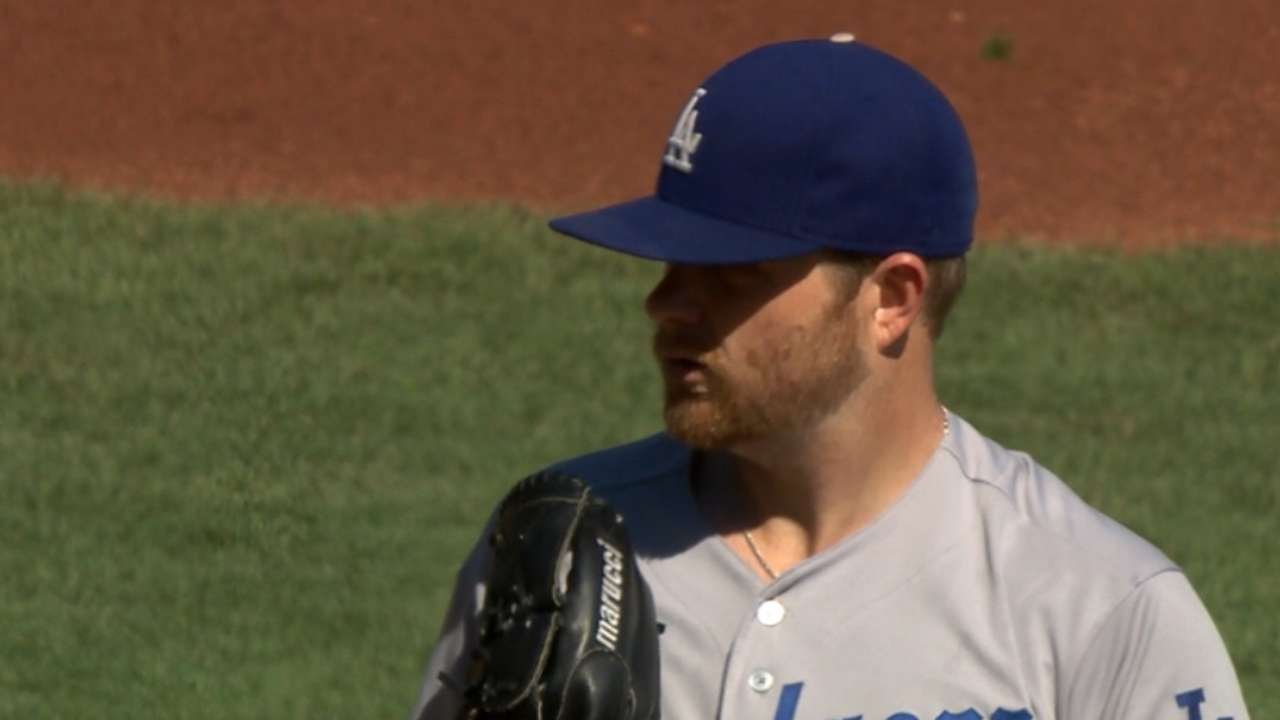 Richard Justice is a columnist for MLB.com. Read his blog, Justice4U. This story was not subject to the approval of Major League Baseball or its clubs.