Zobrists welcome 'Royal' baby girl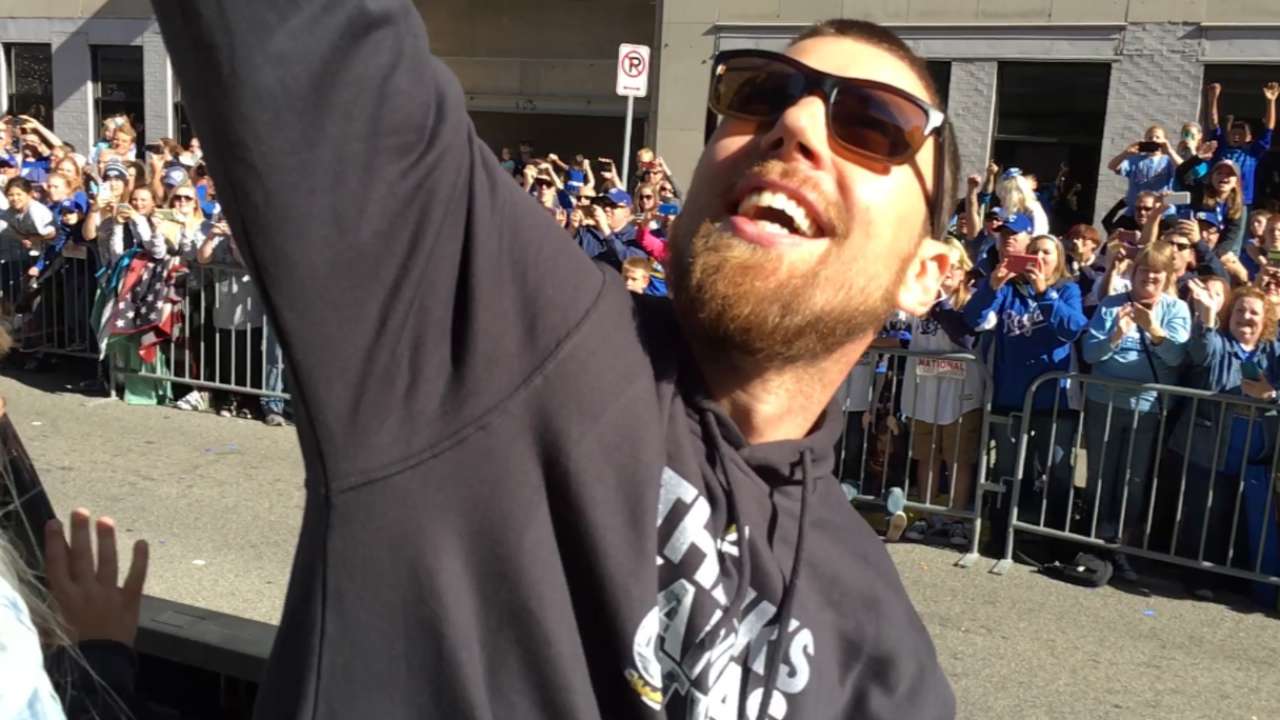 KANSAS CITY -- Looking for positive vibes, Royals fans?
Well, Ben Zobrist, now a free agent who said he would like to return to the Royals, and wife, Julianna, had their baby girl on Friday. Check out what they named her: Blaise Royal Zobrist.
Julianna posted on her Facebook account: "What do you name a little girl that so politely waited for the World Series to be won by her daddy? Then so sweetly thanked 800,000 fans at a parade, and the next day hung on while her family packed up and moved back home to Nashville? And then, in a brilliant finish, came to meet the world and say hello the day her mommy's new single "Alive" is released? You call her a miracle. Or, we call her BLAISE ROYAL ZOBRIST."
BLAISE ROYAL ZOBRIST, waited for her daddy to win the World Series & came the day her mommy's single #Alive dropped! pic.twitter.com/40TlljkkT4

— Julianna Zobrist (@JuliannaZobrist) November 6, 2015
Blaise is the Zobrists' third child: They have a son, Zion, and a daughter, Kruse.
In true GIRL fashion, allow new baby Zobrist to go ahead and one up everything else that has happened this week! pic.twitter.com/edllskplkZ

— Julianna Zobrist (@JuliannaZobrist) November 6, 2015
Earlier this week, Zobrist discussed his free-agency status and that of Alex Gordon's.
"Gordo is their top priority, and he should be," Zobrist told MLB.com. "He is the face of the franchise. But we would love to come back, too."
Jeffrey Flanagan is a reporter for MLB.com. Follow him on Twitter at @FlannyMLB. This story was not subject to the approval of Major League Baseball or its clubs.