Inbox: Will Santana be back with Tribe?
Beat reporter Jordan Bastian answers questions from fans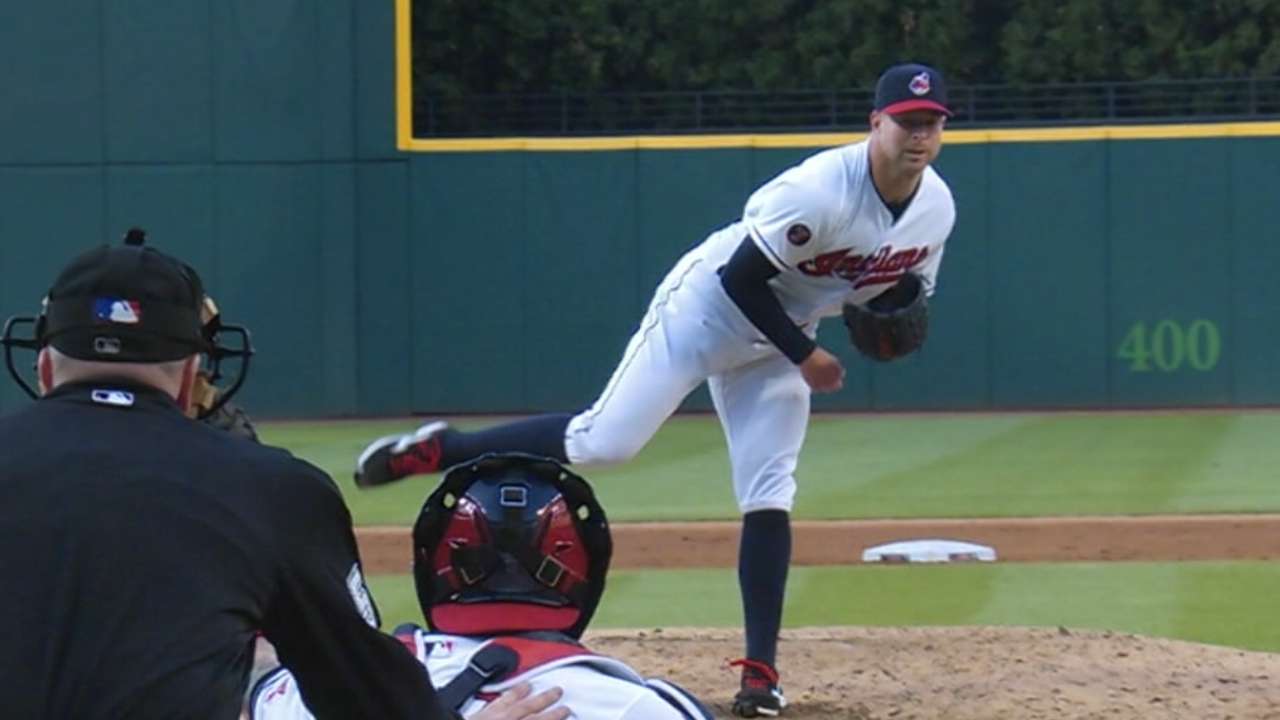 What are the odds we see Carlos Santana on the Indians next year?
-- Alex Y., Beachwood, Ohio
Santana has become, without a doubt, the most polarizing player on Cleveland's roster among Indians fans. His batting average (.231 in 2015) leaves plenty to be desired, but his blend of power and patience still makes him a valuable -- not to mention above average -- player for the Tribe.
Consider this: Santana joined Jose Bautista, Paul Goldschmidt and Bryce Harper as the only players in 2015 with at least 15 homers, 85 RBIs and 100 walks. Santana led the Indians in all three categories, too. The switch-hitter also put up a 110 weighted runs created plus, meaning his overall offensive production was 10 percent better than league average.
One of the knocks over the years has been that Santana does not come through in the clutch. This past season, he actually had a 132 wRC+ with runners in scoring position, and his .863 OPS with RISP was second on the team to only Michael Brantley (.913).
Santana, who will turn 30 in April, is slated to earn $8.25 million in 2016, making him Cleveland's highest-paid player. That is good value for a player of his skill set. The Indians would probably be best served holding on to him, especially if he buys into working as a designated hitter as often or more often than as a first baseman.
So as of right now, I'd say that Santana will be with the Tribe come Opening Day. That said, I also think Cleveland would be more than willing to listen to trade offers for him, especially if the team wants to avoid trading away a starting pitcher in order to upgrade the offense.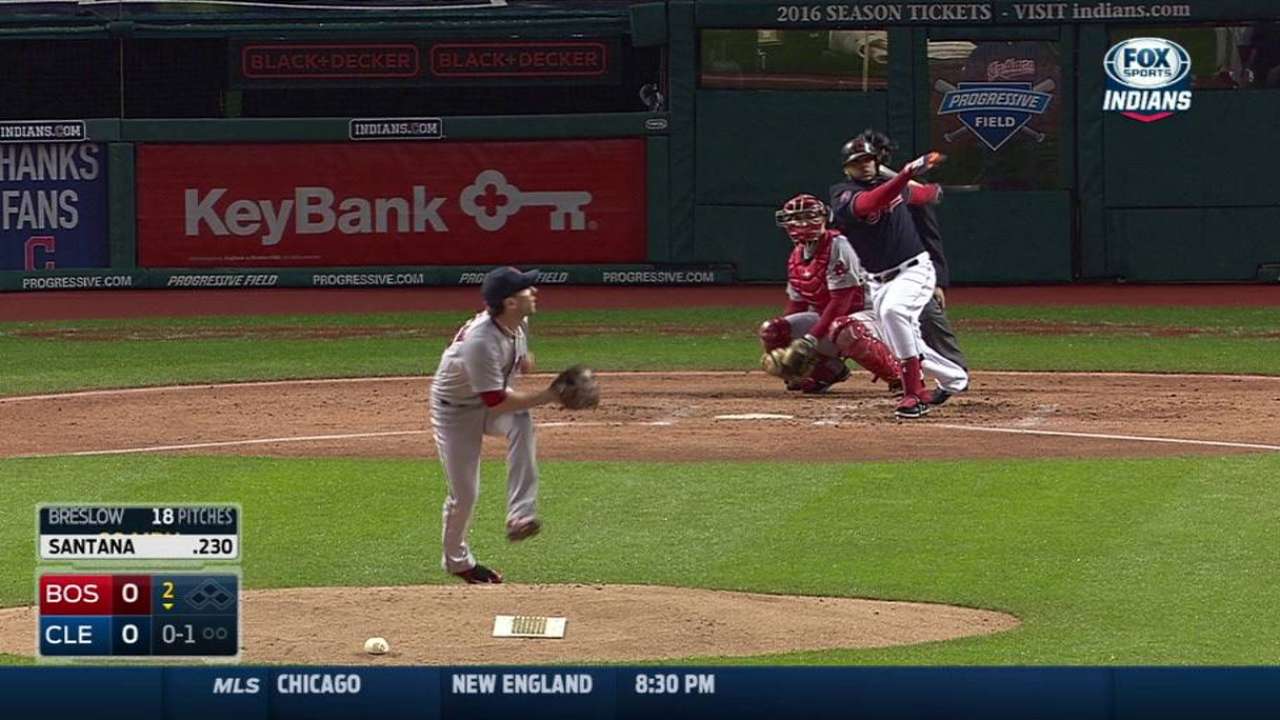 If the Dodgers are really going to shop outfielder Yasiel Puig, is he a realistic target for the Tribe?
-- Zach W., Dayton, Ohio
Puig is young (24) and under control for the next three seasons at an affordable cost ($24.6 million overall). That fits the kind of player you'd expect the Indians to target in trade talks, given that the team isn't in a position to be a major player in free agency. So I'd expect the Indians to inquire about Puig at the very least. Would you be willing to part with one of Cleveland's talented starting pitchers? That might be the price.
Do you think the Indians should go after Justin Upton or Jason Heyward?
-- @JBlyer27 (via Twitter)
Do I think they should? Yes, but I don't expect it to happen. The Indians have some financial wiggle room, but not enough right now to go after the top-tier free agents.
The Royals have shown us that a mid-market team can win. What have they done in the last two years that the Indians haven't?
-- @shlawallace (via Twitter)
The biggest difference over the past two years overall has been the defense. The Royals had 96 Defensive Runs Saved compared to minus-57 for the Indians across the 2014-15 seasons combined. The good news for Cleveland is that the '15 version (18 DRS) improved dramatically in the field, closing the gap some on the Royals in the second half. Beyond that, Kansas City has featured a better bullpen and a slightly better offense. As for starting pitching, Cleveland (33.1 fWAR) has had the edge over K.C. (19.1) by a lot.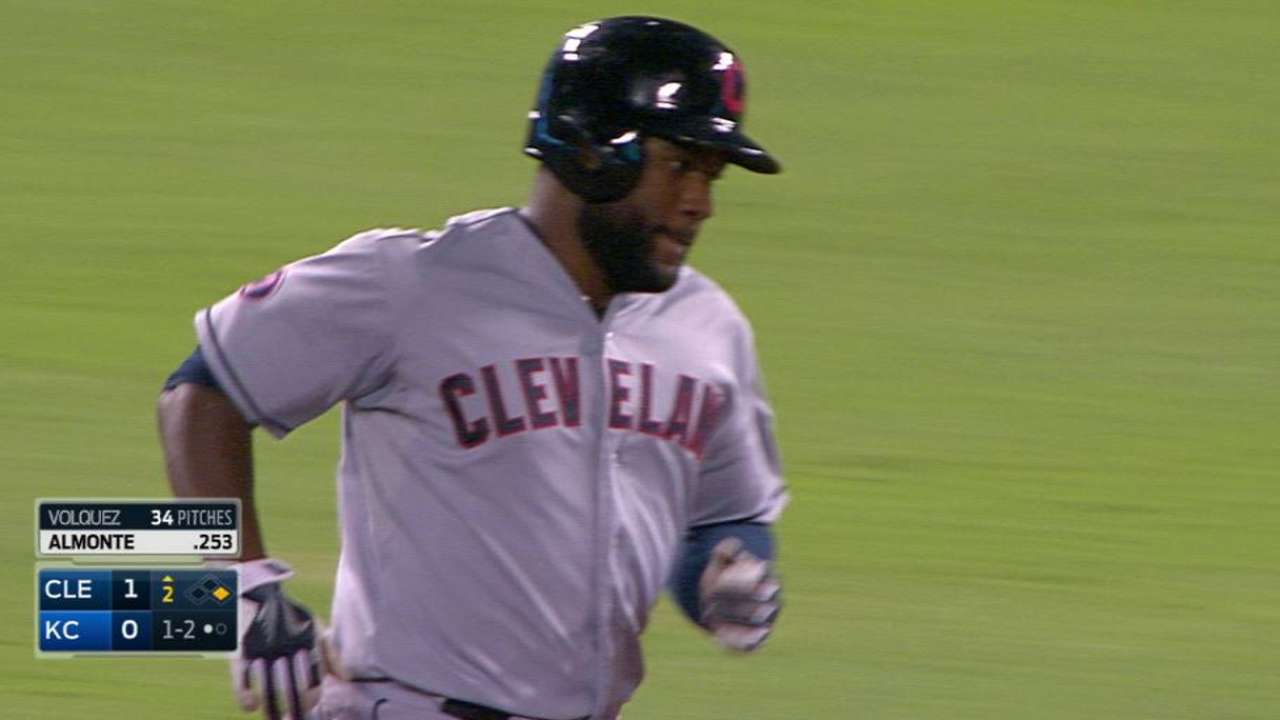 Is the Indians' 2016 center fielder currently on the 40-man roster?
-- Mike D., Cleveland
To be honest, I'm not sure. The Indians believe Brantley could slide to center field in the event that the team adds to the offense via left field, but the preference is to keep him in left. Abraham Almonte played admirably in center in the second half for the Tribe, but he projects better as a fourth outfielder. I think the Indians will try to find a new center fielder externally this offseason.
Do you think the Indians will re-sign Gavin Floyd as depth? He pitched pretty well in September after coming back from his elbow injury.
-- @1st_and_punt (via Twitter)
If Floyd is back with the Indians, I'd wager it would be on a Minor League contract with a spring invite. Cleveland has a solid front four in the rotation, a pair of fifth-starter candidates in Josh Tomlin and Cody Anderson, and lefty TJ House still in the fold. Floyd (2.70 ERA in 13 1/3 innings) did pitch well in his brief bullpen stint in the final month, but I don't think it was enough to hand him a Major League deal.
How likely is it that the Indians retain Mike Aviles? It seems like Jose Ramirez could replace him as a super utility player, but it does seem like Aviles gives the team that "veteran presence."
-- Andrew F., Minneapolis
I think Ramirez's performance down the stretch (.775 OPS last 50 games) helped convince Cleveland that he could indeed fill that kind of utility role. Ramirez switch-hits, offers speed off the bench and can fill in around the infield and in left field. Aviles brought a lot to the Indians over the past few years -- especially in the clubhouse -- but I'm not sure there will be a spot for him on the roster.
Jordan Bastian is a reporter for MLB.com. Read his blog, Major League Bastian, follow him on Twitter @MLBastian and listen to his podcast. This story was not subject to the approval of Major League Baseball or its clubs.