Astros extend Rasmus qualifying offer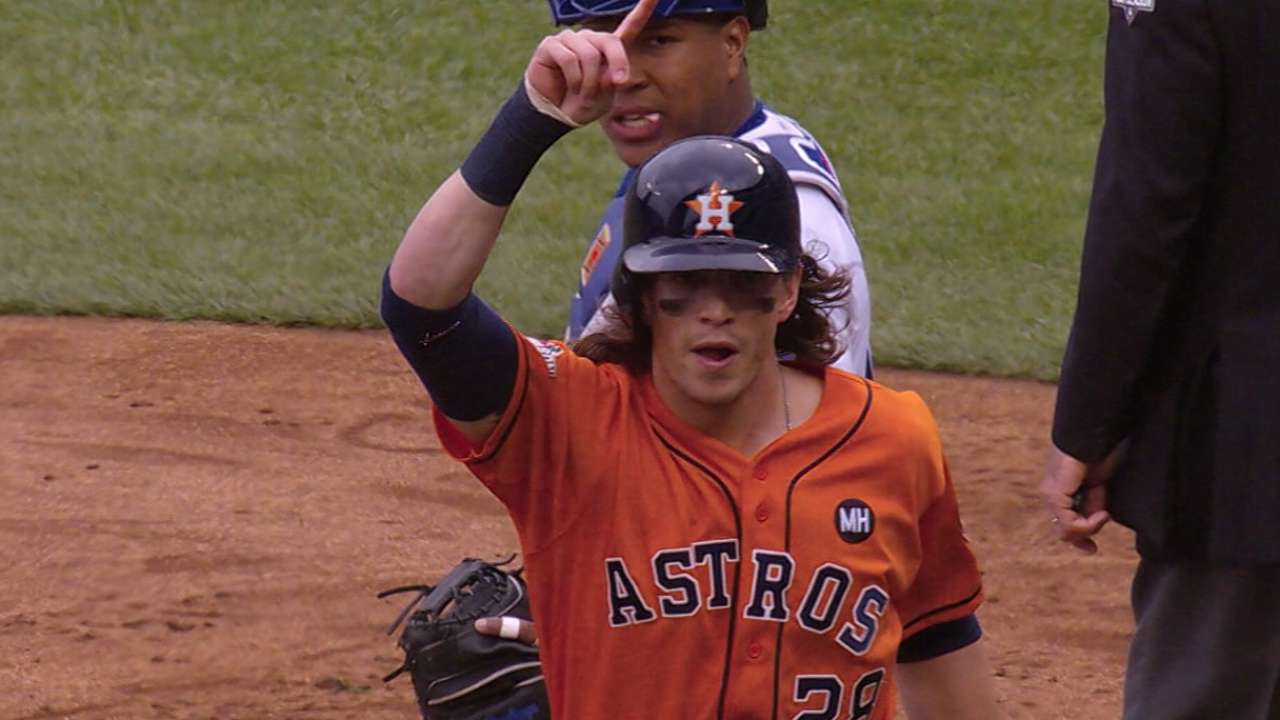 The Astros extended a one-year, $15.8 million qualifying offer to outfielder Colby Rasmus on Friday.
Rasmus hit a career-high 25 home runs with 61 RBIs during 137 regular-season games this past season. During the postseason, he hit .412 (7-for-17) with four home runs, six RBIs, seven walks and a 1.176 slugging percentage.
Since the Astros made the qualifying offer, which is determined by the average of the top 125 salaries in baseball prior to the season, Houston will receive a compensatory 2016 Draft pick if Rasmus signs with another team.
Rasmus has one week to accept and be locked in with the Astros at that salary, or he can decline and hit the open market.
Joey Nowak is a reporter for MLB.com. Follow him on Twitter at @joeynowak. This story was not subject to the approval of Major League Baseball or its clubs.