Greinke, Anderson, Kendrick receive qualifying offers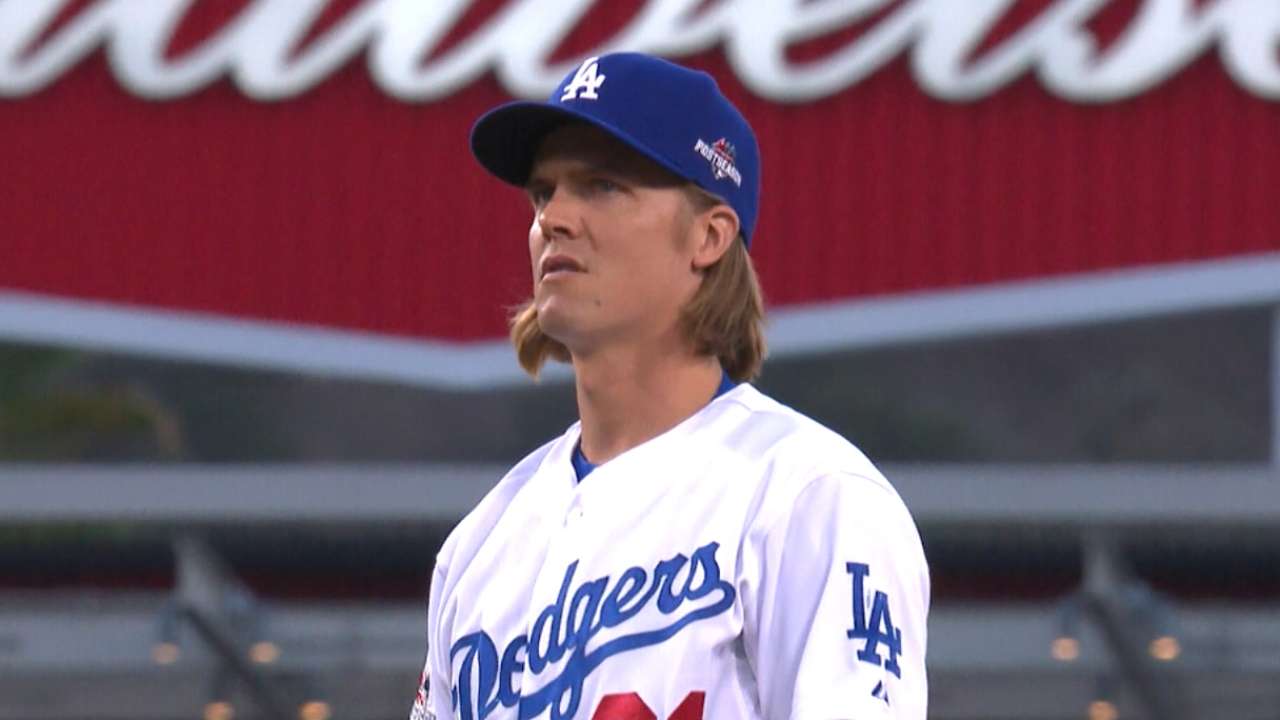 LOS ANGELES -- The Dodgers extended qualifying offers to free agents Zack Greinke, Brett Anderson and Howie Kendrick on Friday.
The players -- who are free to sign with other clubs beginning Friday at 9:01 p.m. PT -- have until Nov. 13 to accept the offer, binding them to the club for only the 2016 season at a salary of $15.8 million. No player has accepted a qualifying offer since it was implemented as part of the free-agency system in 2011.
If the players reject the offer and sign with another club, the Dodgers would receive a compensation Draft pick after the first round. The players still can re-sign with the Dodgers.
Greinke, who opted out of a contract that would have paid him $71 million over the next three years, will certainly reject the qualifying offer. Anderson probably will too, as he's likely to leverage his first healthy season since 2009 into a multiyear deal somewhere.
Clayton Kershaw and Alex Wood are the only healthy starting pitchers the Dodgers currently have slotted into their rotation, with Hyun-Jin Ryu and Brandon McCarthy coming off operations.
Extending a qualifying offer to Kendrick is a concession that the Dodgers are uncertain about second base. Kendrick was acquired last offseason from the Angels in a complicated trade that sent second baseman and eventual batting champ Dee Gordon to Miami. Jose Peraza and Kiké Hernandez are other options at second base.
Ken Gurnick is a reporter for MLB.com. This story was not subject to the approval of Major League Baseball or its clubs.