Finalists named for Players Choice Awards
Donaldson, Greinke and Harper nominated for Player of the Year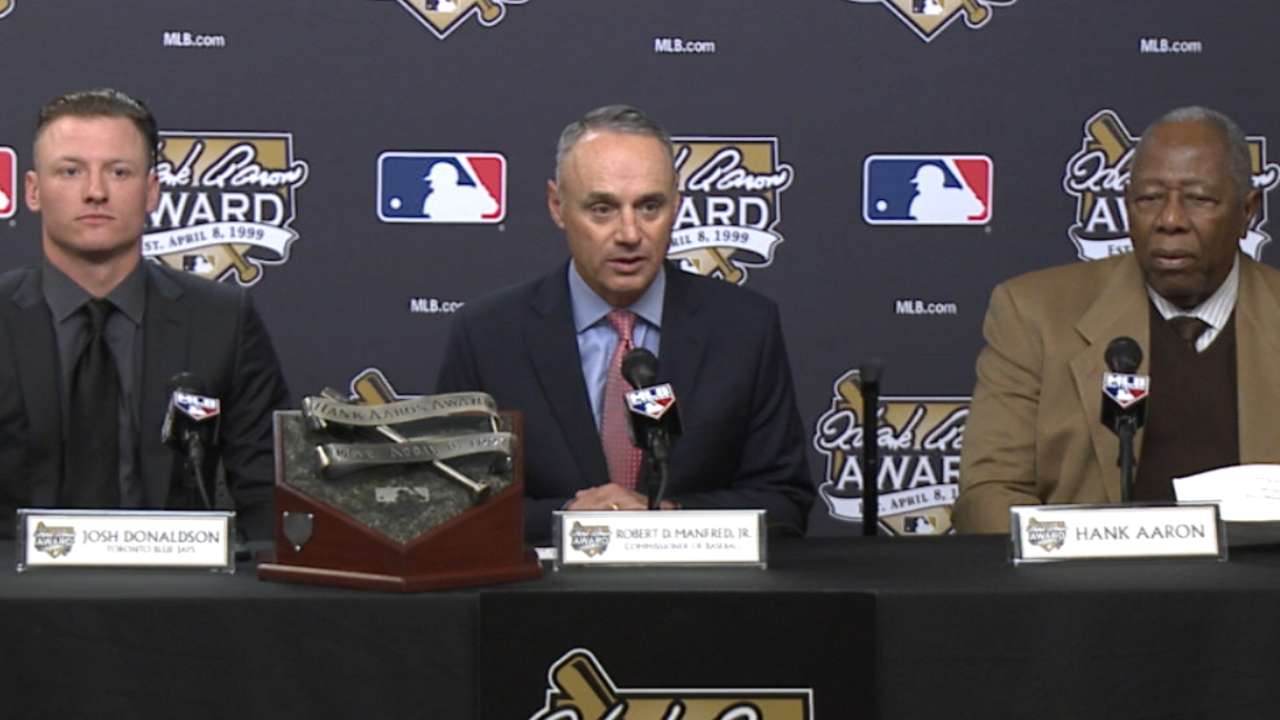 The MLB Players Association named the finalists for its annual Players Choice Awards on Friday. The winners will be announced on MLB Network on Monday.
Vying for the Player of the Year Award will be Blue Jays third baseman Josh Donaldson, Dodgers right-hander Zack Greinke and Nationals right fielder Bryce Harper.
The three finalists for the Marvin Miller Man of the Year Award are Marlins second baseman Dee Gordon, Orioles center fielder Adam Jones and White Sox reliever David Robertson.
In the Outstanding Player category, Mariners designated hitter Nelson Cruz, Donaldson and Angels center fielder Mike Trout were nominated on the American League side. Rockies third baseman Nolan Arenado, D-backs first baseman Paul Goldschmidt and Harper were nominated for the National League.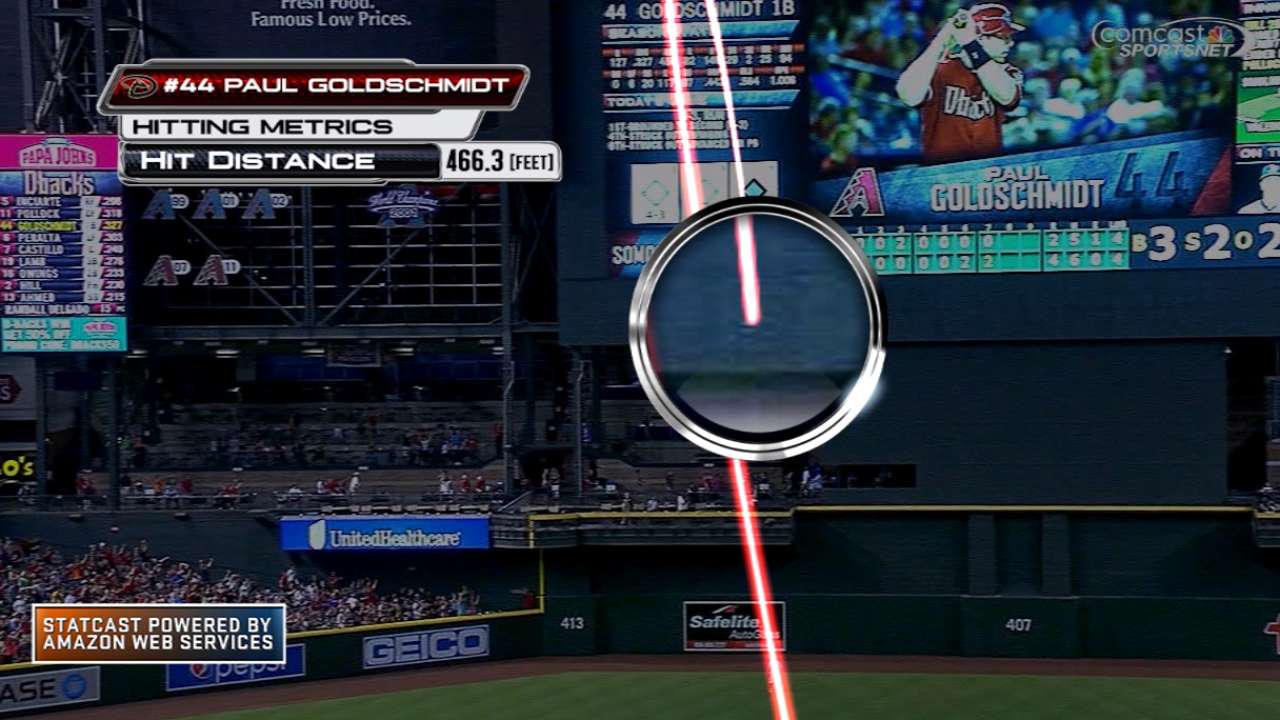 As for Outstanding Pitcher, A's righty Sonny Gray, Astros lefty Dallas Keuchel and Blue Jays lefty David Price were nominated for the AL. Cubs righty Jake Arrieta, Greinke and Dodgers lefty Clayton Kershaw got the nods for the NL.
In the AL, Astros shortstop Carlos Correa, Indians shortstop Francisco Lindor and Twins designated hitter Miguel Sano were nominated for Outstanding Rookie. Cubs third baseman Kris Bryant, Giants infielder Matt Duffy and Pirates shortstop Jung Ho Kang got the nods for the NL.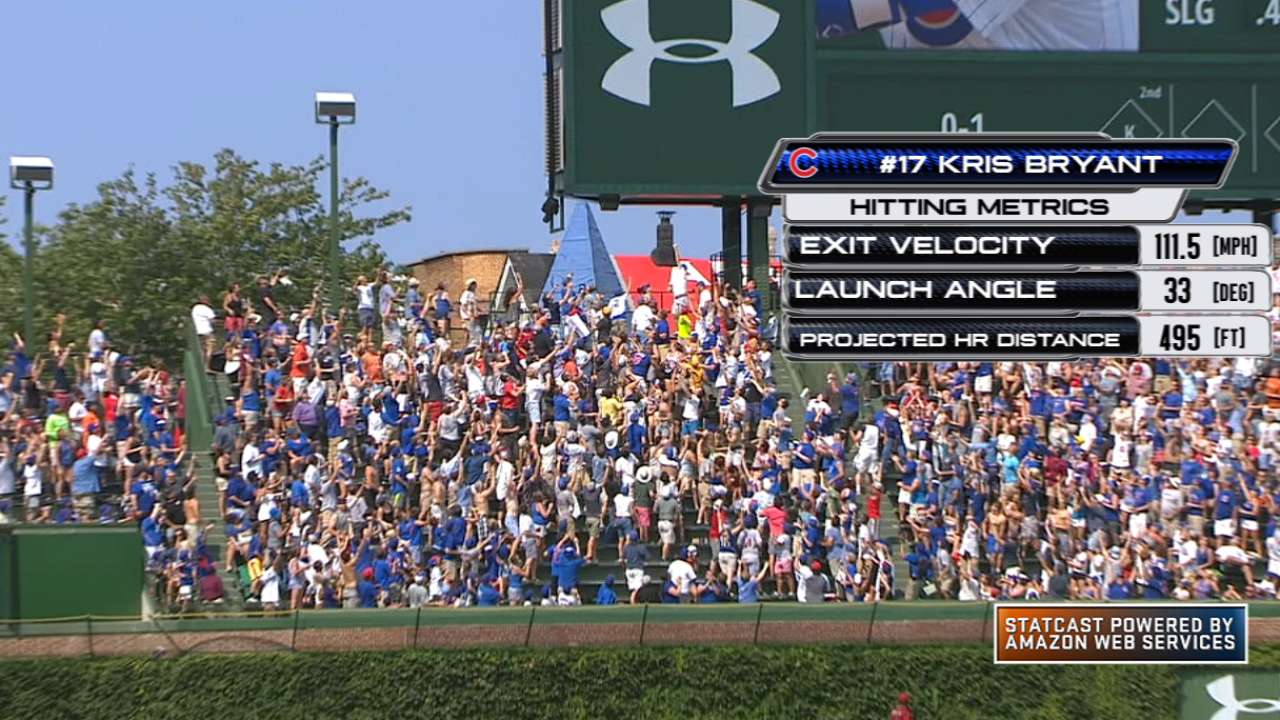 Rangers DH Prince Fielder, Royals DH Kendrys Morales and Yankees DH Alex Rodriguez were the AL nominees for Comeback Player, while Rockies right fielder Carlos Gonzalez, Mets starter Matt Harvey and Reds first baseman Joey Votto got the nods for the NL.
The Players Choice Awards have been presented since 1992. Balloting for this year's awards was conducted in all Major League clubhouses on Sept. 16.
Quinn Roberts is a reporter for MLB.com. This story was not subject to the approval of Major League Baseball or its clubs.