Angels don't give qualifying offer to Freese
Club declines DeJesus' option, opens up payroll flexibility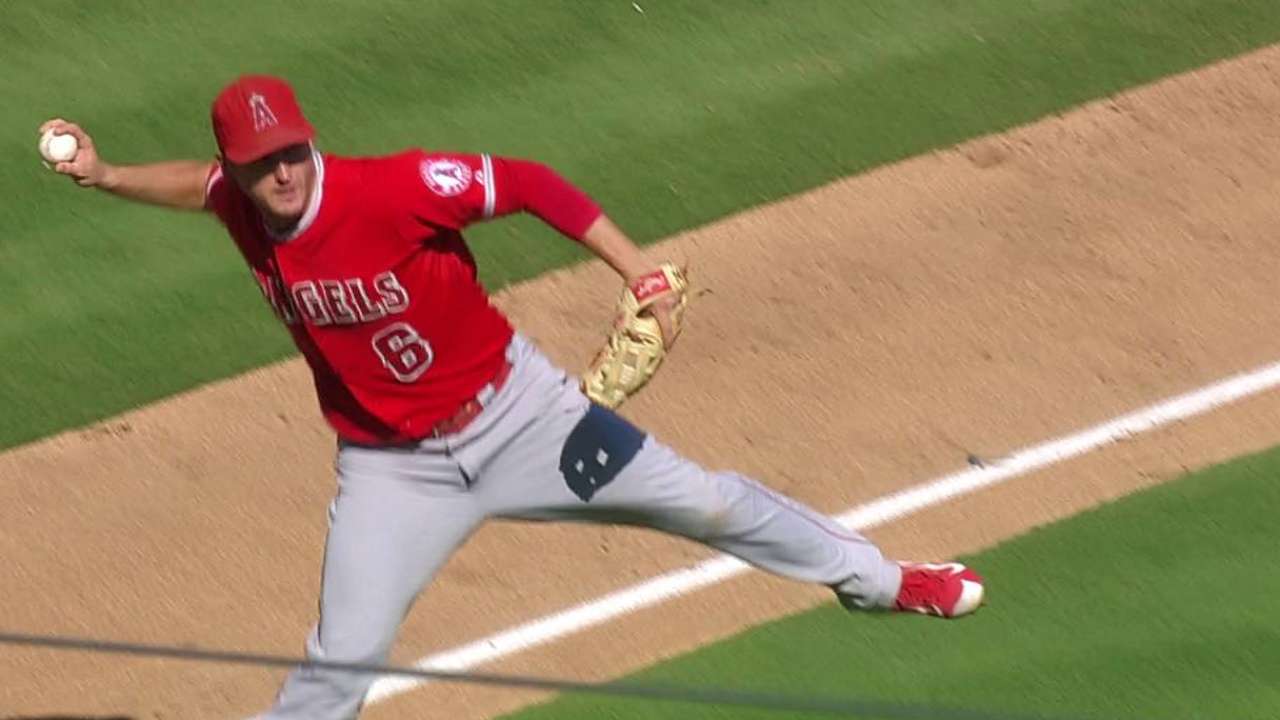 ANAHEIM -- The Angels opted against extending the $15.8 million qualifying offer to free-agent third baseman David Freese on Friday. The club also declined its $5 million option for David DeJesus, making the veteran outfielder a free agent.
Declining DeJesus' option was basically a no-brainer, but Freese's potential qualifying offer proved to be a tricky decision.
Clubs tender qualifying offers to their own free agents in order to receive Draft-pick compensation if that player signs elsewhere. A high-round Draft pick is crucial for an Angels team that still needs to beef up its farm system, especially considering it may sign a free agent that would force it to give up its own first-round pick, but the risk proved to be too high.
The Angels enter the offseason roughly $25 million below the luxury-tax threshold, so Freese accepting the qualifying offer meant he would've taken up about 60 percent of the club's potential spending limit. That would've essentially taken them out of the running for any of the high-priced free-agent corner outfielders (Justin Upton, Jason Heyward, Yoenis Cespedes and Alex Gordon) or top-of-the-rotation starters (Zack Greinke, David Price, Johnny Cueto and Jordan Zimmermann) on the open market.
The Angels also need a catcher, and perhaps a new second baseman and utility infielder. They currently have prospects Kaleb Cowart and Kyle Kubitza competing for the everyday job at third base, but they'd be interested in bringing Freese back on a multiyear deal with a lower average annual value.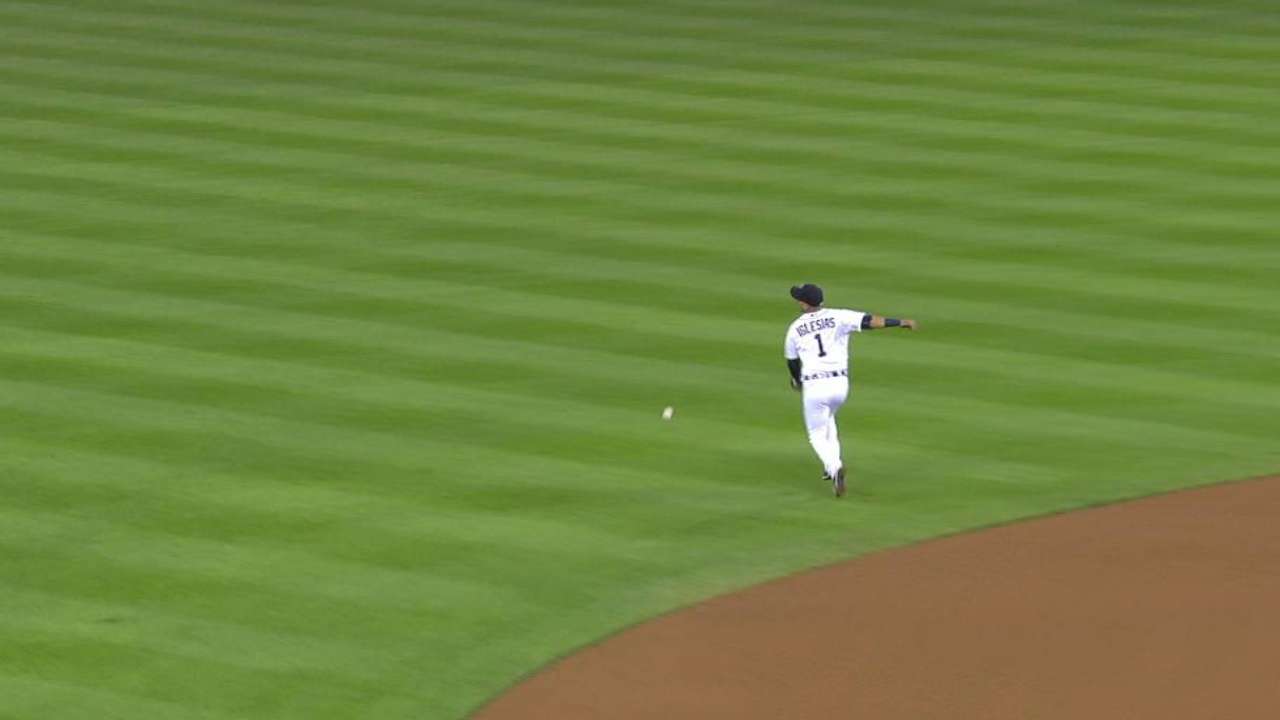 "We'll engage him in the marketplace," Angels general manager Billy Eppler wrote in a text message. "We love what he brings on the field and in the clubhouse."
DeJesus, 35, was acquired from the Rays for Minor League pitcher Eduar Lopez in late July, then struggled in the first couple of weeks and hardly played down the stretch. On Wednesday, the Angels also declined their $7 million club option on David Murphy, yet another move to potentially clear space on the budget for a star-studded free-agent class.
• Angels decline Murphy's $7 million '16 club option
The Angels also watched high-energy Triple-A outfielder Daniel Robertson get claimed off waivers by the division-rival Mariners on Friday.
The qualifying offer is the average of the 125 highest-paid players from the prior season. Only players who have been with a team the entire year are eligible to receive one. A team that signs a player who rejected the qualifying offer is then forced to surrender its first-round pick in the upcoming Draft to that player's prior team, unless it has a pick within the first 10 selections. In that case, it forfeits its second-highest selection in the Draft.
No player has accepted the qualifying offer since the system was put in place three years ago, but Freese might have been tempted. The 32-year-old may not make more than $10 million on an average annual value and may not get more than a three-year deal on the free market.
Freese was a World Series hero for the Cardinals in 2011 and an All-Star while batting .293/.372/.467 in '12. Freese hasn't been able to match those numbers, but he's been pretty consistent over the past three years, batting .260/.328/.394 while averaging 131 games per season.
Freese's .722 OPS from 2013-15 was slightly below the Major League average at his position (.735), but he's been worth 4.3 FanGraphs Wins Above Replacement (fWAR) with the Angels the past two years, ranking 16th among third basemen with at least 950 plate appearances.
Now, Freese will probably be the most attractive available third baseman and won't go into the market with a qualifying offer, which has proven to be debilitating for middle-tier free agents.
Speaking after the regular-season finale, Freese expressed a desire to remain with the Angels.
"I think they understand that," said Freese, who made $6.425 million in 2015. "With that said, a lot of things have to happen on both sides. It's a new experience for me. We'll see what happens."
Alden Gonzalez is a reporter for MLB.com. Follow him on Twitter @Alden_Gonzalez and listen to his podcast. This story was not subject to the approval of Major League Baseball or its clubs.