Free-agent market officially open for business
Greinke, Price among game-changers available for 2016 season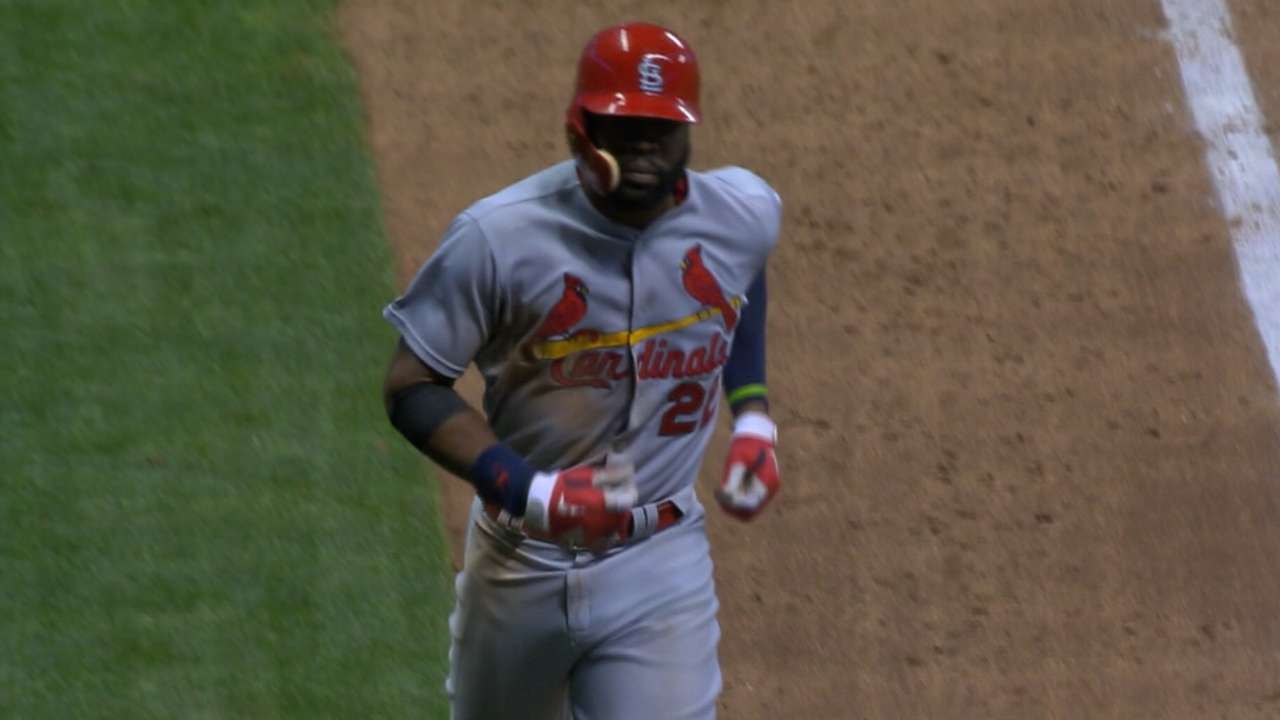 The Royals just took the crown. Now the 29 other teams in baseball will try to take it from them.
As of midnight ET on Saturday, the floodgates of free agency officially opened and the architects around the front offices of the Major Leagues will start the process of reconstructing their roster for a run at the 2016 title. More than 100 players are on the board, the phone calls and emails between teams and agents have already begun, and the signings that will make the headlines all offseason are sure to come at any time.
In other words, it's open season out on those big league waters, and there are some big fish waiting to be hooked.
The dominoes are set up, and this is one of the most star-studded markets in memory. The big names are huge names. Heck, even the middle-of-the-pack players would garner top billing in past offseasons.
The highest-dollar free-agent races figure to center on the aces.
Right-hander Zack Greinke, a leading contender for the National League Cy Young Award who just opted out of his deal with the Dodgers, is coming off a fantastic season in which he went 19-3 with a Major League-leading 1.66 ERA. He could return to Los Angeles or opt for a team looking to make a huge statement and an even larger financial commitment. The Giants, who are entering an even-numbered year (they won the World Series in each of the past three: 2010, '12 and '14), have been mentioned as a possible suitor, which would fire things up even more in that intense California rivalry.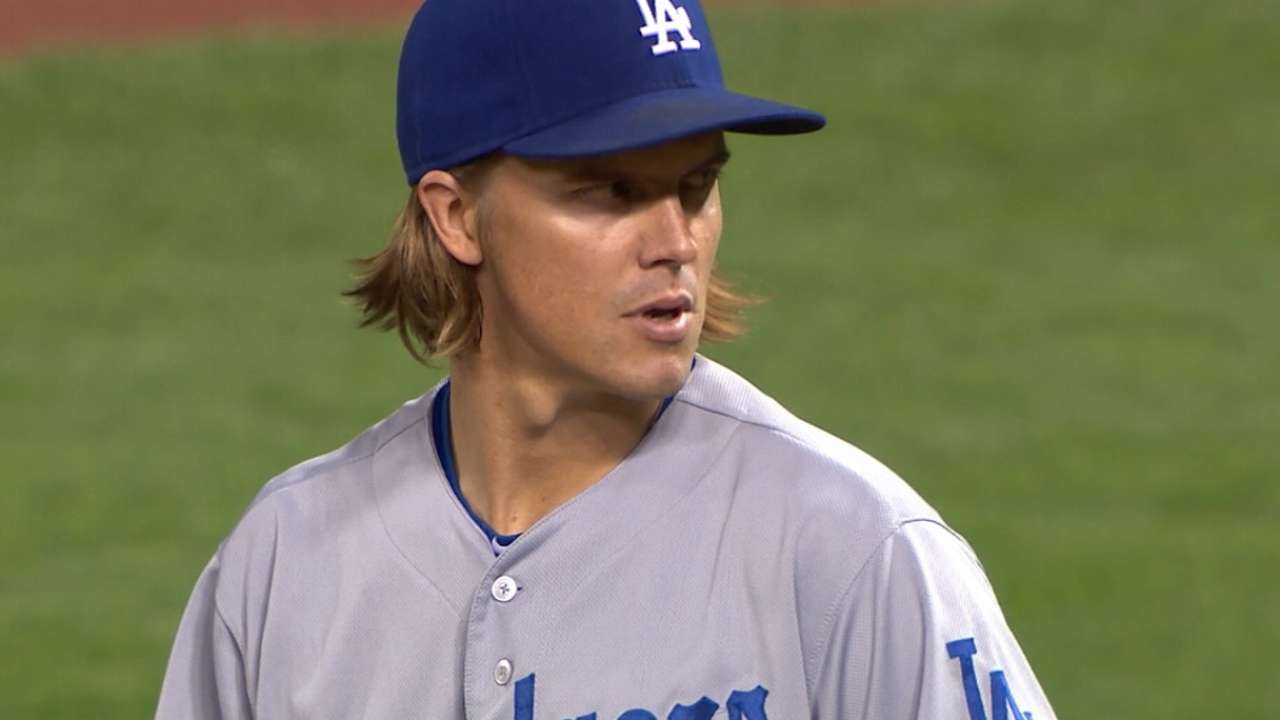 Greinke is 32 years old, so he might not get the longest contract for a pitcher, but his average annual value (AAV) should rank right up there for available arms.
Then there's David Price. The Blue Jays traded for the former American League Cy Young Award-winning left-hander and watched him dominate over the last few months of the season. Toronto finished two wins shy of the World Series and Price, 30, was a big reason why. Now we'll see who might be ready to pony up what could very well be the richest deal for a starter, considering Price's age.
The Cubs seem like a potential fit, since they're looking to beef up their rotation and their manager, Joe Maddon, was Price's skipper during his formative years with the Rays. And don't count out Toronto, although the Blue Jays might be looking to name a new general manager before they begin throwing down big offers.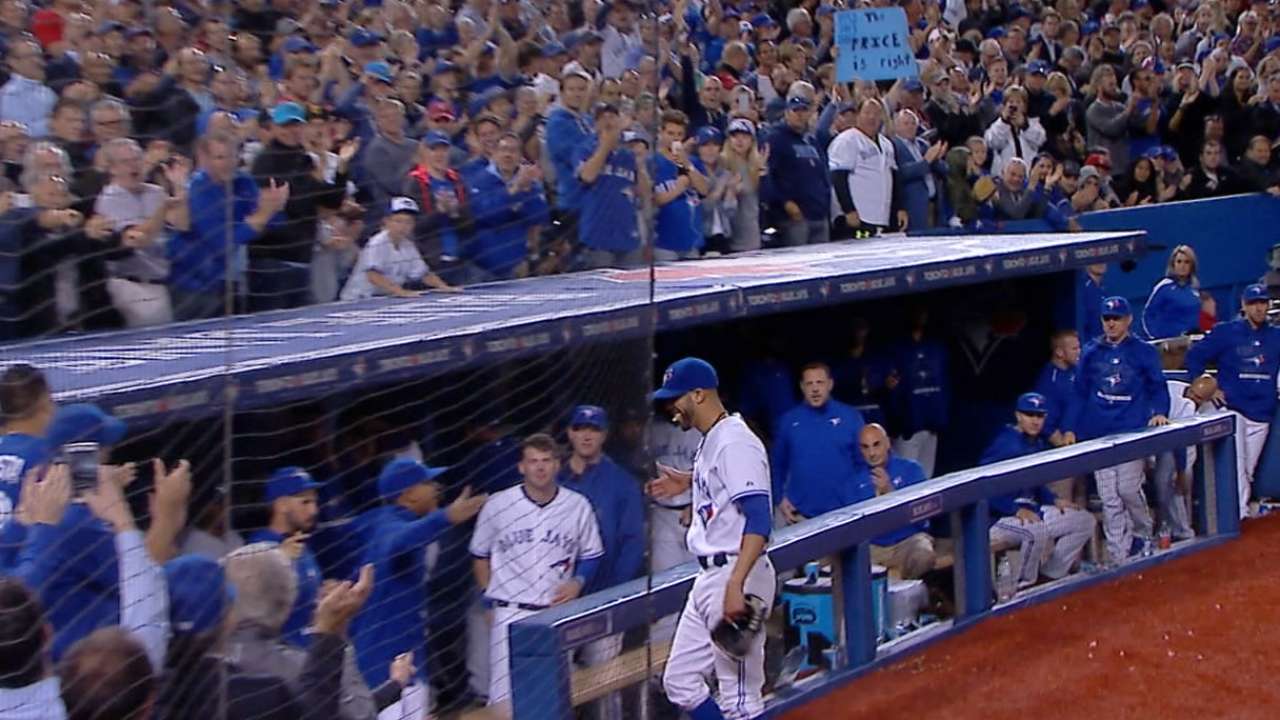 Other very talented, very available starting pitchers include Johnny Cueto, Jeff Samardzija, Jordan Zimmermann, John Lackey, Tim Lincecum, Marco Estrada, Wei-Yin Chen, Yovani Gallardo, Mike Leake, Hisashi Iwakuma, Doug Fister, Scott Kazmir, Ian Kennedy, Brett Anderson, J.A. Happ, Chris Young, Mat Latos, Mike Pelfrey, Kyle Kendrick, Justin Masterson, Alfredo Simon, Ryan Vogelsong and quite a few more.
Relievers on the market include Joakim Soria, Ryan Madson, Darren O'Day, Tyler Clippard, Tommy Hunter, David Hernandez, Tony Sipp, Craig Breslow, Mark Lowe and Shawn Kelley.
On the other side of the diamond, the free-agent class is loaded with high-quality position players. Two of the headliners this year were on the field in the World Series: outfielders Yoenis Cespedes and Alex Gordon.
While the Mets haven't said one way or the other whether they'll go all-in to re-up with Cespedes, Kansas City general manager Dayton Moore said his view on the Gordon situation is pretty clear.
"There's no doubt in any of our minds that we want Alex, and Alex wants to be here," Moore said. "But again, we're not going to take advantage of any relationship. Alex has done everything for us each and every day, and we've given him everything we possibly could.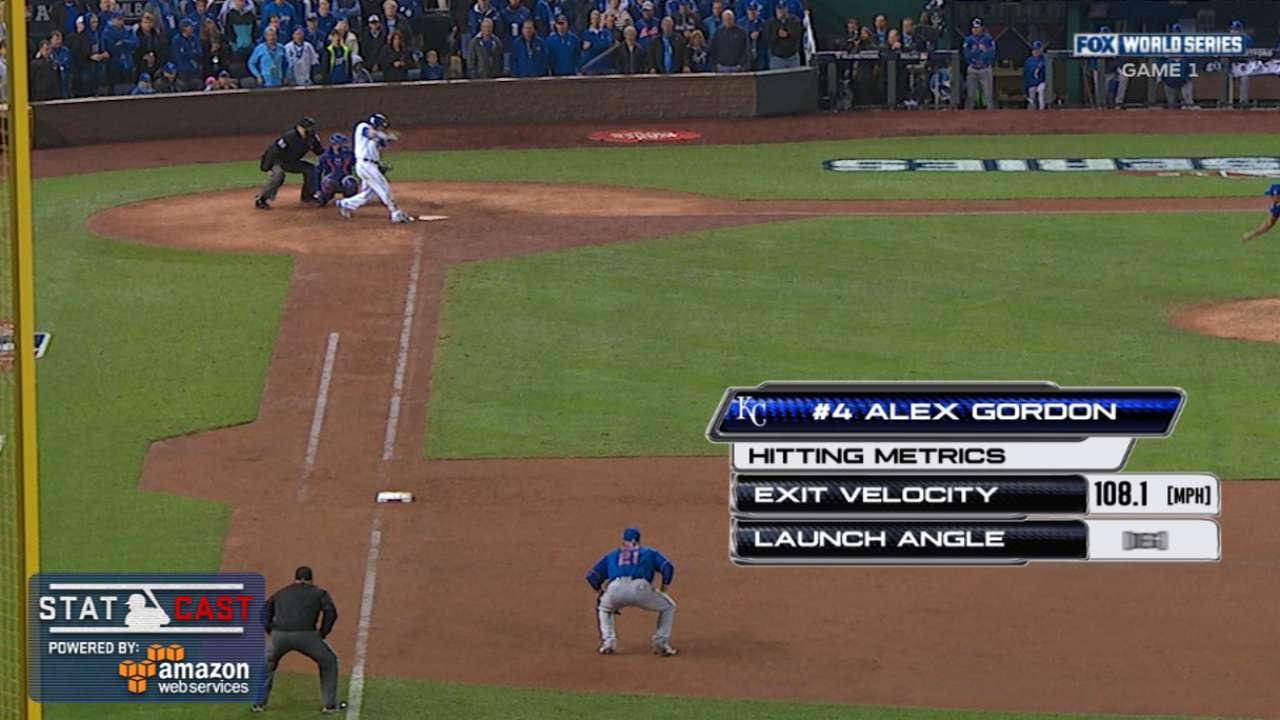 "From the very beginning, when we signed him to a long-term contract, people said, 'You need to let him have another year [before offering a long-term deal].' ... Sometimes it works, sometimes it doesn't. This time, it did."
We'll see if it works again. If not, the Royals or any other team can pick from a slew of available outfielders that also includes Justin Upton, Jason Heyward, Dexter Fowler, Denard Span, Colby Rasmus, Austin Jackson, Gerardo Parra, Steve Pearce, Nori Aoki, Marlon Byrd, Alex Rios, Franklin Gutierrez and David Murphy.
The infield parade will be led by slugging first basemen Chris Davis and Mike Napoli, the versatile Ben Zobrist, second basemen Howie Kendrick, Daniel Murphy and Chase Utley, shortstops Ian Desmond and Alexei Ramirez and third basemen David Freese and Alberto Callaspo.
There are options behind the plate, too. Matt Wieters is the highest-profile catcher on the market, but Alex Avila, Chris Iannetta, Dioner Navarro and John Jaso can be picked up, too.
It would be unwise to forget the possibility of international signings.
Korean outfielder Ah-Seop Son is available, as is Korean first baseman Dae-Ho Lee -- who has been playing professionally in Japan -- and Korean reliever Seung-Hwan Oh, also most recently of Nippon Professional Baseball.
It's also possible that Japanese righty Kenta Maeda could be posted. Maeda, 27, went 15-8 with a 2.09 ERA for Hiroshima in 2015, and he would likely be highly sought after by Major League teams.
And more and more clubs are doing the groundwork for the steady stream of Cuban players who are coming to the United States to fulfill their dreams of playing in the big leagues.
For some deals, the paperwork is the only thing that needs to be taken care of, and that procedure is in full swing, too.
Friday at 5 p.m. ET was the deadline for free agents to receive qualifying offers from their 2015 clubs, and several players on the list got them. The offers are for one year only at $15.8 million, the average annual salary of baseball's top 125 contracts. If the player declines, his former team will receive a compensation pick in the '16 Draft from the new team if the player chooses to sign elsewhere.
The players who were offered these deals now have a week to accept or decline. It should be noted that no player has ever accepted such an offer under the current system.
So let it begin.
We're a month from the possible height of offseason wheeling and dealing, the Dec. 7-10 Winter Meetings in Nashville, Tenn., but the Mariners and Rays have already swung a six-player trade and the stove is barely bubbling.
It's going to get a lot hotter soon.
Doug Miller is a reporter for MLB.com. Follow him on Twitter @DougMillerMLB. This story was not subject to the approval of Major League Baseball or its clubs.