Sarah's Take: Dodgers have several moves to make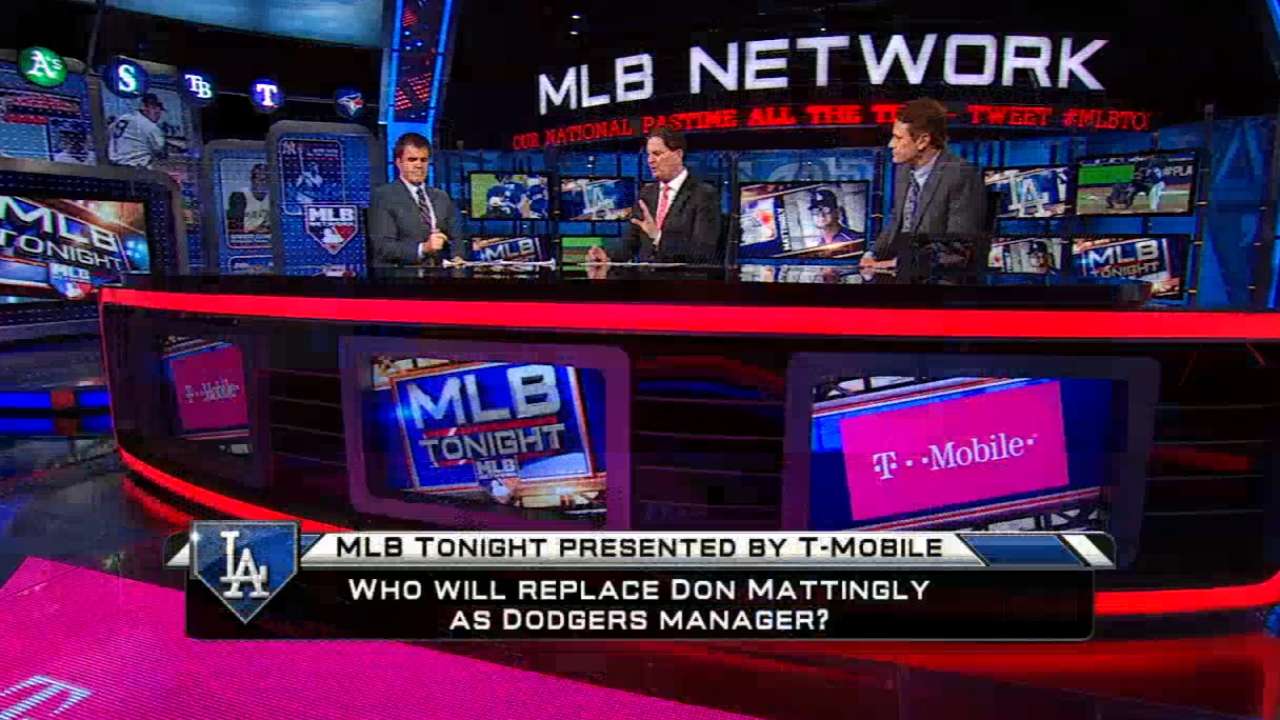 Just before the World Series began, the Los Angeles Dodgers and manager Don Mattingly decided to part ways. This week, the Miami Marlins signed Mattingly to a four-year deal in hopes of ending their managerial merry-go-round.
Mattingly had unprecedented success while managing the Dodgers for five seasons. With no previous managerial experience, Mattingly never had a losing season and led the team to three consecutive National League West championships.
During Mattingly's tenure, he worked with ownership instability and many large egos in the clubhouse. Balancing playing time between highly paid superstars was difficult. Since he had an exceptional playing career with the New York Yankees, most players respected him.
Without a long track record as a manager, Mattingly was open to criticism from fans. This was his undoing. In this era with social media, fans have bigger voices and more visible criticism than ever before. Sometimes it's good, but in Mattingly's case, it was awful.
Any time Mattingly made an unconventional decision that didn't work out, a fan who thought he knew more than the manager would pop off, especially when the Dodgers were in the postseason. This constant and mostly undeserved criticism wore down Mattingly.
I know every Dodgers fan wants a World Series championship as soon as possible, especially with the club's enormous payroll. The Dodgers haven't been to a World Series since 1988, and many people think that is too long a drought since they play in a large market.
I think the Dodgers have spent their seemingly unlimited funds unwisely. Going into the NL Division Series against the Mets, I didn't expect the Dodgers to win since the team had too many weaknesses. Before the Dodgers can win a championship, the front office must put together a complete team. Since 2012, when the new ownership group took over running the club, it hasn't put together a team that excels in every area of baseball.
The Dodgers must retain pitching coach Rick Honeycutt. Since 2006, he has been considered the best in the business. Then, they need to figure out how to convince Zack Greinke, who opted out of his contract Tuesday, to return. After having a brilliant season in which he had the lowest ERA in the Majors, Greinke deserves a raise to make his salary comparable to Clayton Kershaw's.
Then, the front office needs to find satisfactory third, fourth, and fifth starters. These new starters should have different pitching styles, so the opposition will have to look at something different every night. These players shouldn't have a long history of injuries. Brandon McCarthy (Tommy John surgery), Hyun-Jin Ryu (shoulder surgery), Mike Bolsinger and Carlos Frias can be used as backup starters. The starting rotation isn't where the Dodgers should try to save money.
For the past two seasons, except for Kenley Jansen and J.P. Howell, the Dodgers have been plagued with bullpen problems. No team can advance to the World Series with a weak bullpen. In the past, the front office attempted to save money on the bullpen, and this was a mistake. The Royals prevailed over the Mets in 2015 because they had a better bullpen.
The Dodgers' front office must decide if it wants a team that makes contact regularly and understands the importance of moving runners over, or if it wants to have a power-focused hitting team. The former isn't likely to go into prolonged slumps and usually is more exciting to watch. The latter appeals to the casual baseball fan.
As impatience mounts in Los Angeles for a Dodgers championship, the new manager needs a thick skin since criticism will be rampant.
Sarah D. Morris can be reached at sarahmorris27@gmail.com. This story was not subject to the approval of Major League Baseball or its clubs.