Tigers looking to balance needs with payroll
GM Avila says starting pitching, bullpen help are top priorities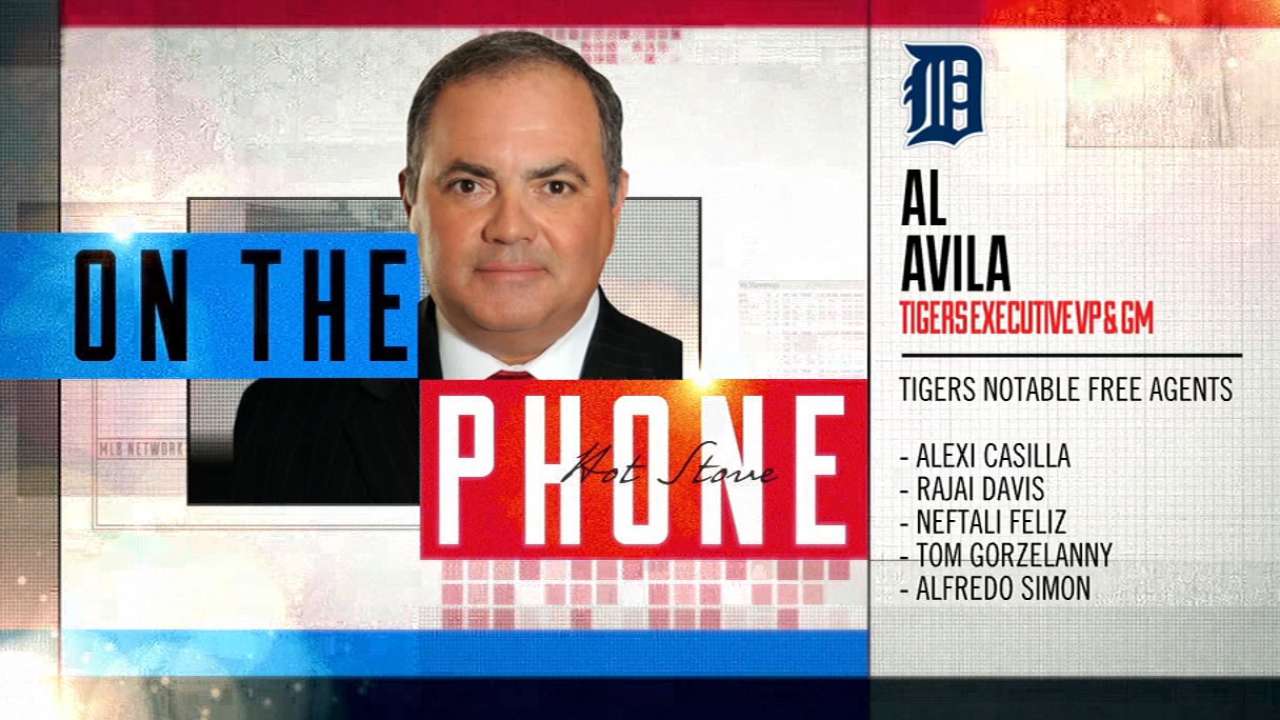 DETROIT -- The Tigers have been among baseball's most aggressive teams on the free-agent market in recent years. As Al Avila embarks on his first offseason as general manager, trying to balance several pitching needs with a payroll that has a handful of large deals for existing players on the books, he's going to have to forge a careful balance.
Avila made his first appearance as GM on MLB Network's Hot Stove morning show on Thursday, one of his first public appearances in an offseason where the Tigers will be trying to restock for a run back to postseason contention. Asked about his team's financial flexibility with free agency beginning, Avila acknowledged the task of filling several needs in the club's payroll space.
"I would say it is probably more restrictive this year, just because we have money invested in so many guys already," Avila told Matt Vasgersian and Harold Reynolds. "But in saying that, we still want to go out there and try to win a championship, so we will be out there in the free-agent market trying to do the best we can with that money that we have."
The Tigers have just under $105 million committed next season to five players -- Miguel Cabrera, Justin Verlander, Ian Kinsler, Anibal Sanchez and Victor Martinez -- plus a $6 million payment to Texas to cover part of Prince Fielder's salary and $1 million to buy out Joe Nathan's option year. Detroit also has five arbitration-eligible players, with slugger J.D. Martinez at the top of the list and reliever Neftali Feliz a potential non-tender candidate.
The Tigers could have around $30-$35 million to spend before reaching last year's payroll of around $172.8 million. Avila has said they're looking for two starters and two or three relievers.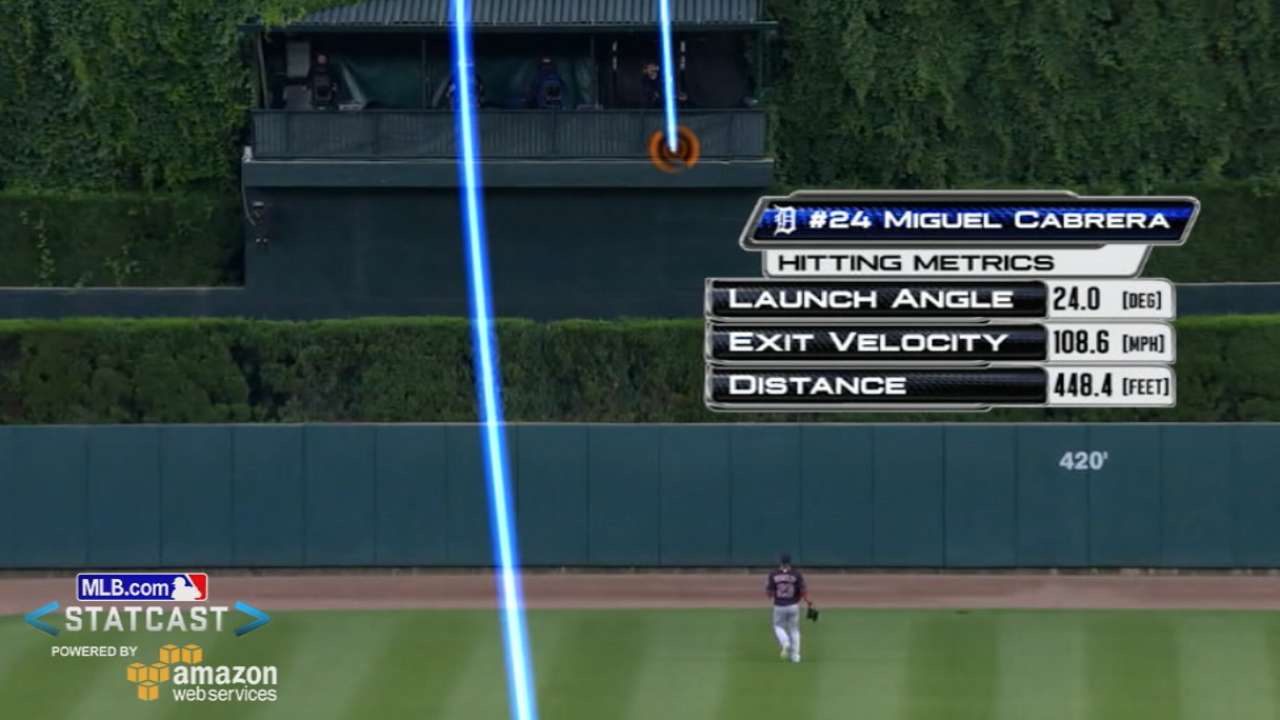 "We have to strengthen ourselves with our pitching," Avila said. "We are happy that Verlander really finished the season real strong the last 2 1/2 months. He showed us that he can be the pitcher that we need him to be. Sanchez also at the end of the year was healthy and ready to go. We decided just to keep him down. He went on and went through his strength and conditioning, and that is what he is doing right now, so he is healthy. So, those two guys coming back really give us a lift and positive hope going into next year.
"Saying that then, we need to go out and get two more starting pitchers. The reason I say that is because some of the young guys that we have that we like, we would like to not push them so much where we are going in with three young guys per se and try to win a championship. You can add one guy in there, but you can't have three."
Avila also took the annual question of how to fix the bullpen.
"Well, the bullpen has always been a mystery to a lot of clubs. It's not just the Detroit Tigers," Avila said. "I would say the best way to fix your bullpen, in reality, is to have your own players homegrown, knowing what you have got coming through the system and then putting them out there. That is really the best way to do it. Now, in saying that, when you don't have that coming through, then you have to go out and acquire players either via trade or free agency. That is what we are trying to do.
"We are evaluating the possible in-house candidates that can go out and close out games or be an eighth inning guy. We can evaluate that process, and we'll make decisions in Spring Training. But at the same time, here in the offseason, we have to target the best available relievers that we can and see which one or which ones we end up acquiring. So it is a combination of both. You can't just say, 'I am going to give this guy an opportunity from within,' and not try to do due diligence and either acquire a guy through free agency or trades.
"But if everybody had their druthers and the perfect situation is, you bring a guy up through the system. He gets the experience, taught through the system. Then you bring him to the big leagues, and you put him in there in a less stressful role, and within time you put him there in the back end, and he ends up being your guy. That is really the best way to do it."
Jason Beck is a reporter for MLB.com. Read Beck's Blog, follow him on Twitter @beckjason and listen to his podcast. This story was not subject to the approval of Major League Baseball or its clubs.