Arenado wins Fielding Bible Award at third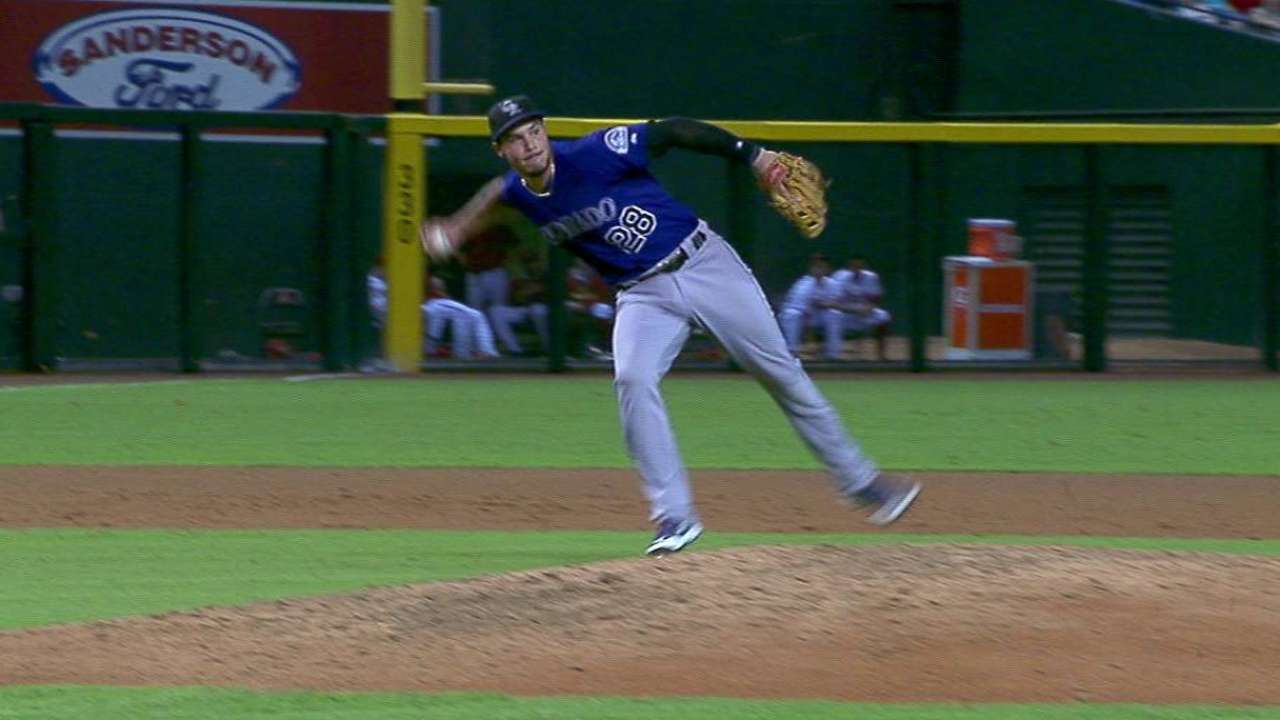 DENVER -- After second-place finishes the past two seasons, the Rockies' Nolan Arenado has won his first Fielding Bible Award at third base, publisher ACTA Sports announced.
The Fielding Bible awards one player, regardless of league, at each position. Arenado has won the National League Rawlings Gold Glove Award each of the past two seasons and is a finalist for his third. But the past two years he finished second in the Fielding Bible Awards -- to the Orioles' Manny Machado in 2013 and the Athletics' Josh Donaldson last year.