Baker ready, excited to guide Harper-led Nats
Veteran manager has had experience with stars, clubhouse conflict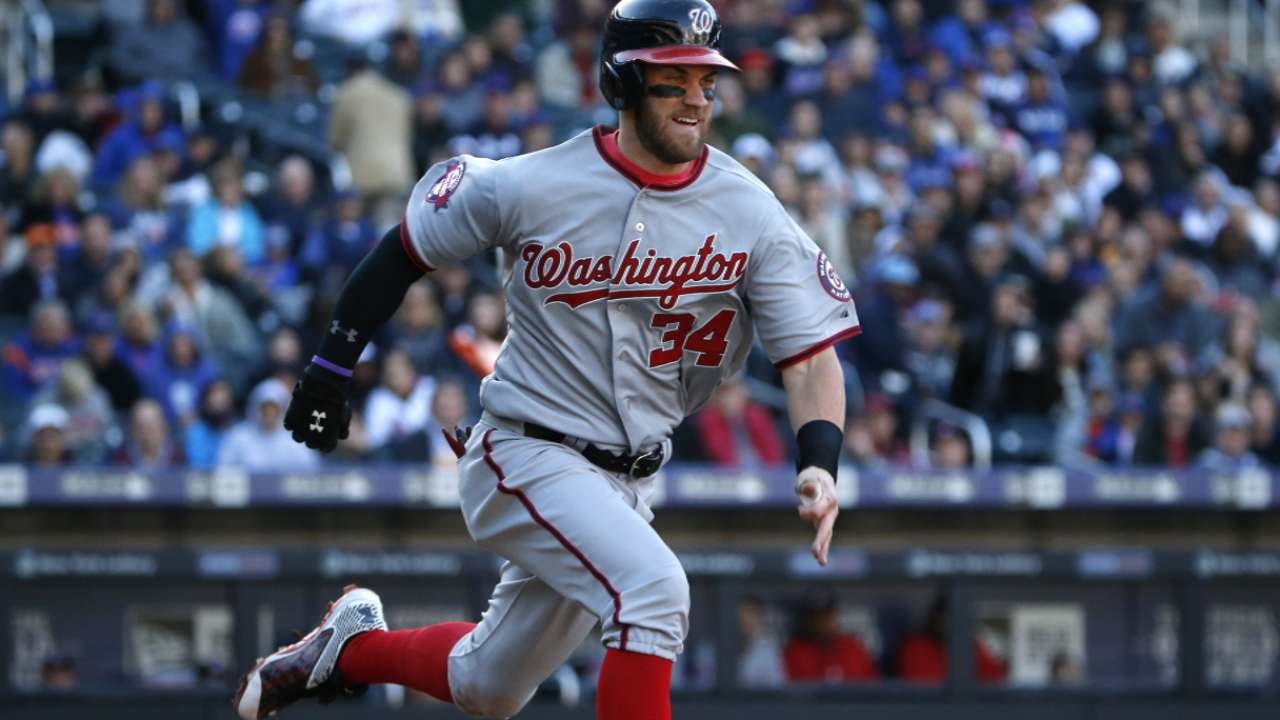 WASHINGTON -- Dusty Baker has seen and experienced just about everything during a career in professional baseball that stretches back to the 1960s. Two of the things he has plenty of practice handling are star players and conflict, and that could come in handy in his new job as manager of the Nationals.
Baker, introduced in a news conference at Nationals Park on Thursday, inherits a team that features Bryce Harper, the 23-year-old superstar who is likely to be named the National League Most Valuable Player later this month. That same roster also remains home to Jonathan Papelbon, the 34-year-old closer who had an altercation with Harper in the dugout during a game in Washington on Sept. 27.
Papelbon remained in that game to pitch -- then-manager Matt Williams said he didn't know the extent of the altercation at the time -- but ultimately the Nationals suspended him for the rest of the season. The club could look to trade the veteran this offseason, but at least for now, Baker must plan to deal with that situation.
"There's always conflict at some point in time," Baker said. "You handle it like men and you talk about it and you get it out in the open and you discuss it. That's the main goal."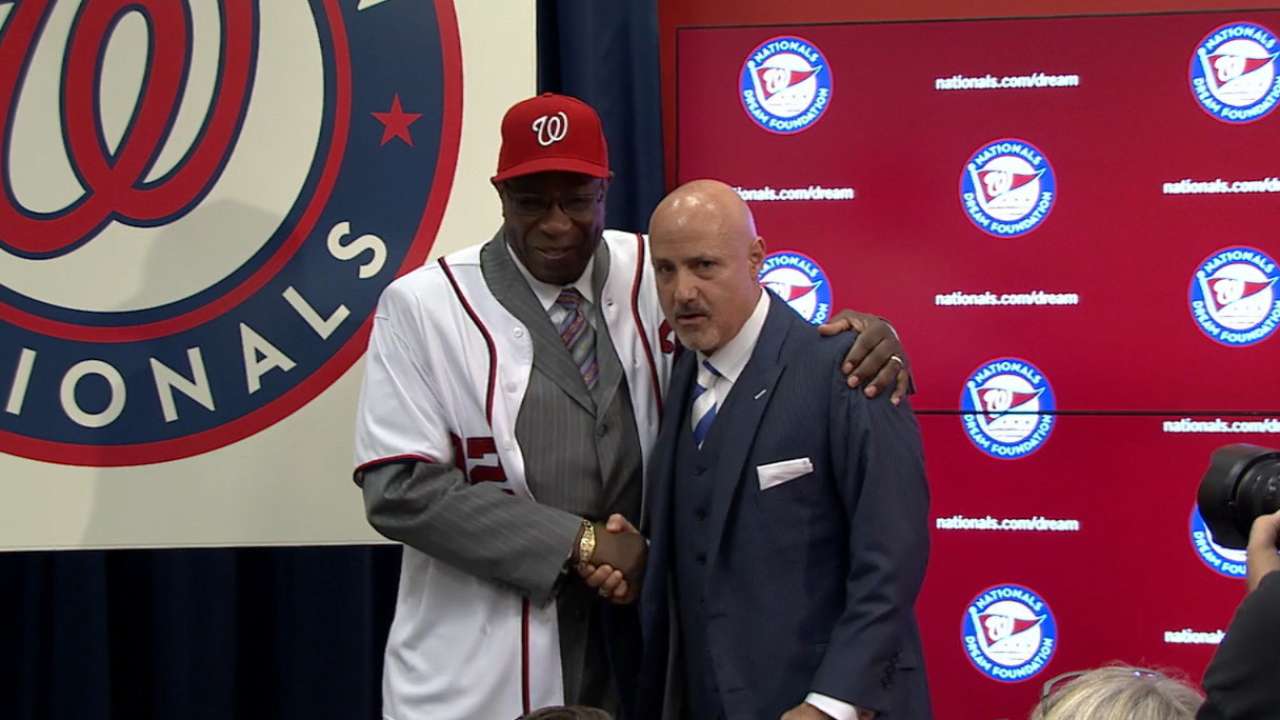 When Baker managed the Giants, star left fielder Barry Bonds and star second baseman Jeff Kent had their share of dust-ups. But in 2002, Bonds won the NL MVP Award, Kent hit 37 home runs and the Giants ultimately came within one win of a World Series championship.
On Thursday, Baker also recounted an incident from his time playing with the Dodgers when he had a dispute with a teammate. Another teammate, Reggie Smith, called the player over and told him point-blank that Baker was upset with him.
"We got it out in the open," Baker said. "And we're best of friends now. So that's how you do it."
Baker also said he is "looking forward" to working with Harper, who broke out in 2015, his fourth season, by hitting .330/.460/.649 with 42 home runs.
Early in his playing career, Baker shared a lineup with Hall of Famer Hank Aaron. The list of players he has managed includes not only Bonds and Kent, but also Sammy Sosa, Ken Griffey Jr. and Joey Votto. And Baker himself was a two-time All-Star who racked up 242 homers and nearly 2,000 hits over a 19-year career.
"Hey man, this kid can play," Baker said of Harper. "He can really play. I love watching him play. The thing about it is, I'm not intimidated by stars, because I was a star. I wasn't as bright a star as some of these guys, but I was a star.
"So hopefully he can learn from me, and there might be something he can teach me."
Andrew Simon is a reporter for MLB.com. Follow him on Twitter @AndrewSimonMLB. This story was not subject to the approval of Major League Baseball or its clubs.