Hiring full-time GM Shapiro's top priority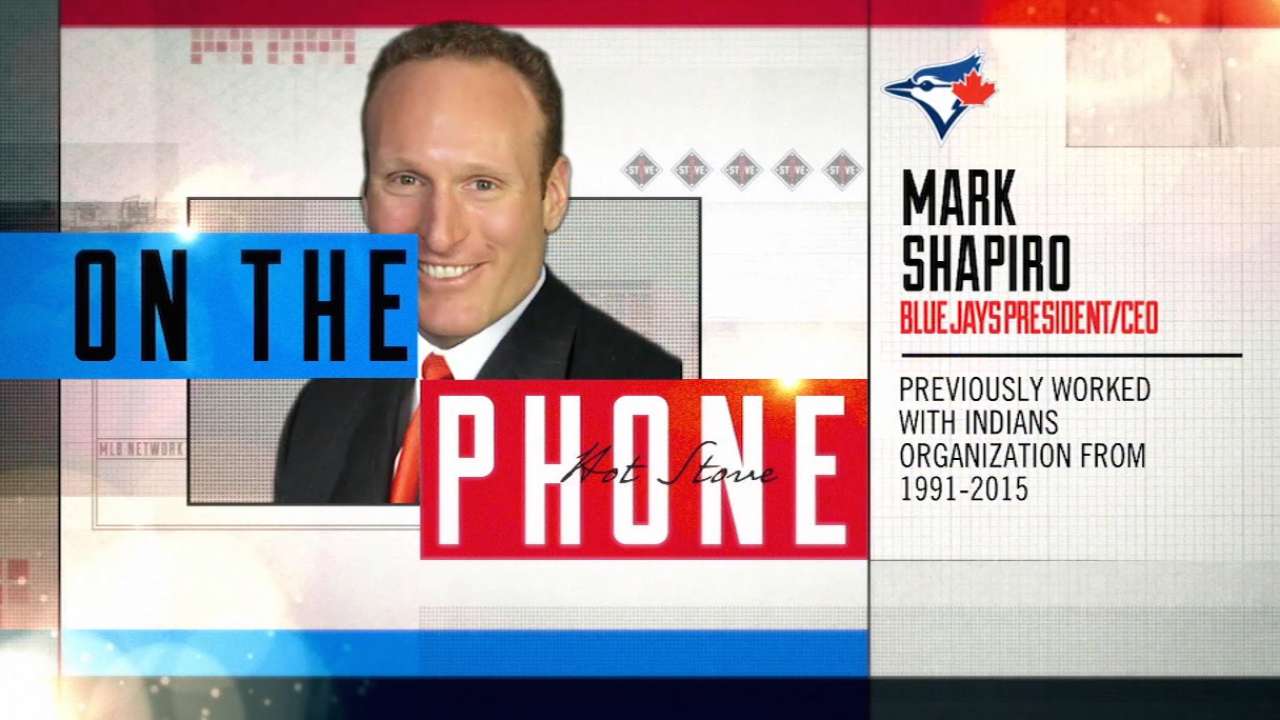 TORONTO -- Mark Shapiro has a lot on his plate this offseason, but at the top of his priority list is finding a full-time replacement for former general manager Alex Anthopoulos.
Shapiro was caught off-guard last week when Anthopoulos decided not to sign a five-year contract. There wasn't a lot of time to react, but temporary measures were taken to have longtime assistant Tony LaCava assume the interim GM duties.
With free agency officially starting Saturday at 12:01 a.m. ET, it will be up to LaCava and Shapiro to guide the organization through a period of transition. LaCava will attend next week's General Managers Meetings, and while business is expected to continue as normal, the search for a full-time GM continues.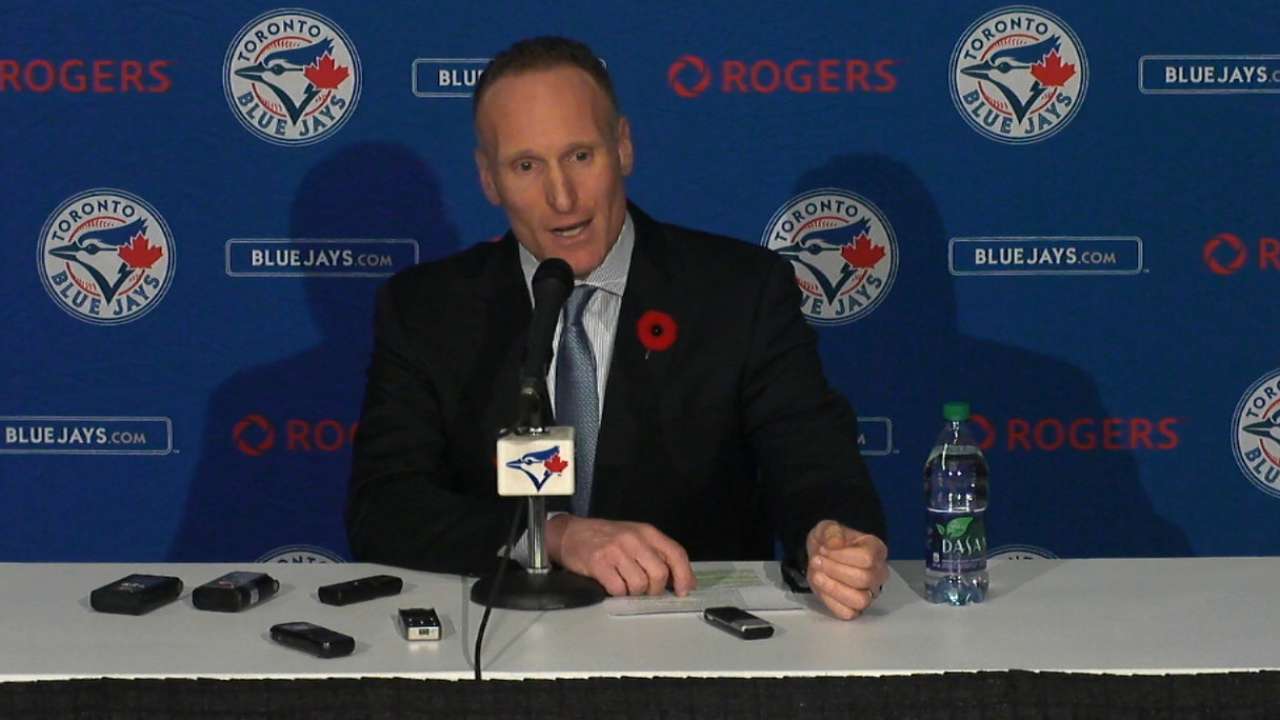 Here's what we know about the GM search:
The Timeline
Shapiro does not appear to be in a major rush. Something could happen soon, but he seems content with the structure that has been in place for years. LaCava, assistant GM Andrew Tinnish, director of pro scouting Perry Minasian and many others from Anthopoulos' tenure remain in place and know the organization better than anyone else.
"I'm comfortable in Tony guiding our baseball operations staff," Shapiro said earlier this week. "It's not just Tony, just like it wasn't me, not just Alex. There's a strong group of people in that room ... and I'm comfortable in Tony tapping into that group along with [manager] John Gibbons to construct an offseason plan.
"At the same time, among the many priorities that I'm balancing is beginning the search for a general manager. How that transpires, I'm just not prepared, I'm unsure, it's not because I'm hiding anything. I just don't know yet. Certainly there's some benefit to getting that done sooner rather than later, but I'm also confident in Tony's abilities to lead this organization in the interim."
The Characteristics
If there was one thing that became clear during Shapiro's introductory news conference, it was that a communicative and collaborative front office team is the most important thing to him. He's focused on having the right mix of people that bring different things to the table.
"Certainly a leader, a decision-maker, a communicator, someone who hires effectively and surrounds themselves with quality and talented people and empowers those people," Shapiro said when asked what he's looking for in a GM.
The Candidates
LaCava is an obvious candidate and someone that deserves consideration. He has been with the organization since 2002 and was a top assistant to Anthopoulos and former GM J.P. Ricciardi. LaCava has been linked to GM jobs in the past and most recently was a finalist for the Angels' opening.
Shapiro's ties to the Indians' organization could open the door for either Cleveland vice president of personnel Ross Atkins or assistant general manager Derek Falvey. Former Marlins GM Dan Jennings and former D-backs GM Kevin Towers are among the high-profile front-office executives looking for work.
The Budget
The Blue Jays have a strong core in place, but just how far this team goes next year may be tied to how much money it can spend this winter. Toronto had a payroll in the range of $130-140 million this year, which could leave upwards of $30 million available, but will the budget be allowed to go even higher than that?
"You always want more, right?" Shapiro jokingly said. "I think what I was 100 percent confident in was that the resources are going to be there. I say resources, I think resources for infrastructure, the best systems possible to help drive and support and get the most out of your players and put them in a position to stay on the field.
"To identify the best players, to develop the best players and make sure they reach their potential and ultimately when necessary to go out and sign players through free agency or contract extensions. Through my vision, through my perspective, we'll have plenty of resources to field a championship team."
Gregor Chisholm is a reporter for MLB.com. Read his blog, North of the Border, follow him on Twitter @gregorMLB and Facebook, and listen to his podcast. This story was not subject to the approval of Major League Baseball or its clubs.