Hahn ready to move past injuries in 2016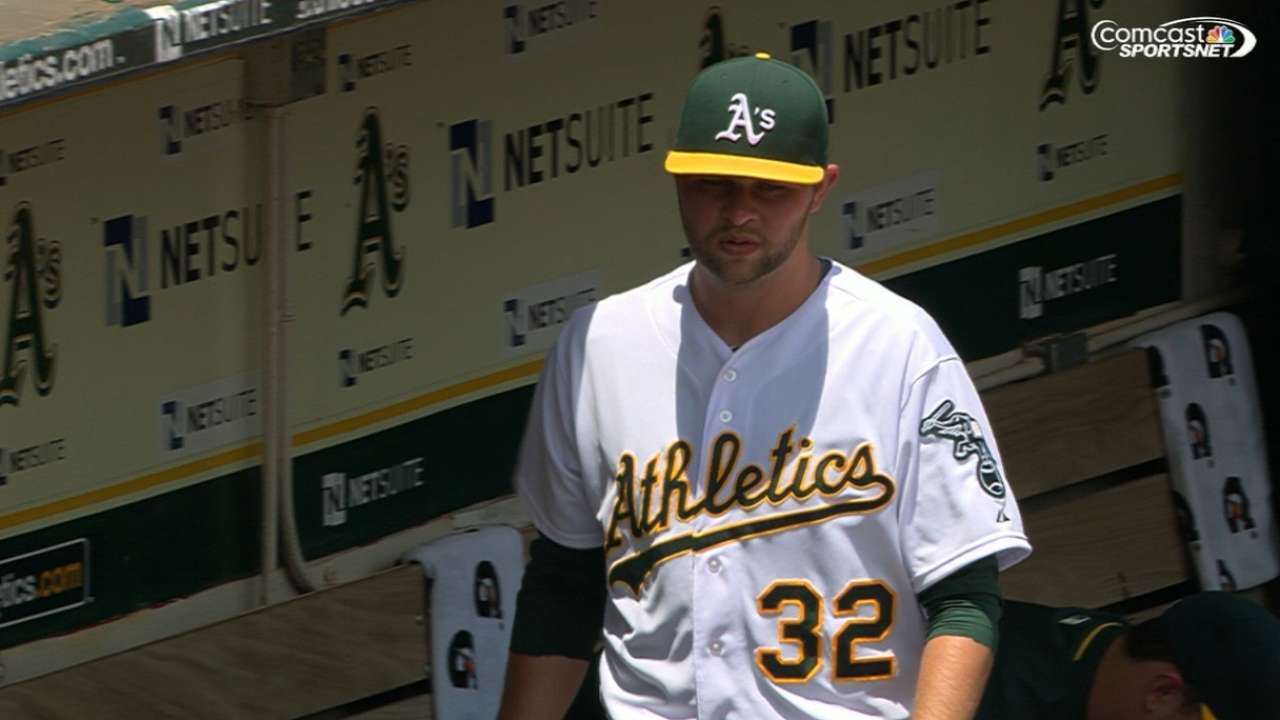 OAKLAND -- A relieved Jesse Hahn will go about his normal offseason routine after receiving encouraging MRI results on his right forearm last month.
The A's starter, who had Tommy John surgery in 2010 and worried he would need another after experiencing similar symptoms in the middle of his first season in Oakland, was cleared to throw in September, but Hahn has since shut the program down to resume an offseason schedule typical of a healthy pitcher.
"I had another MRI that came back completely clean," Hahn said, "so I'll rest until I start another throwing program and be ready for spring."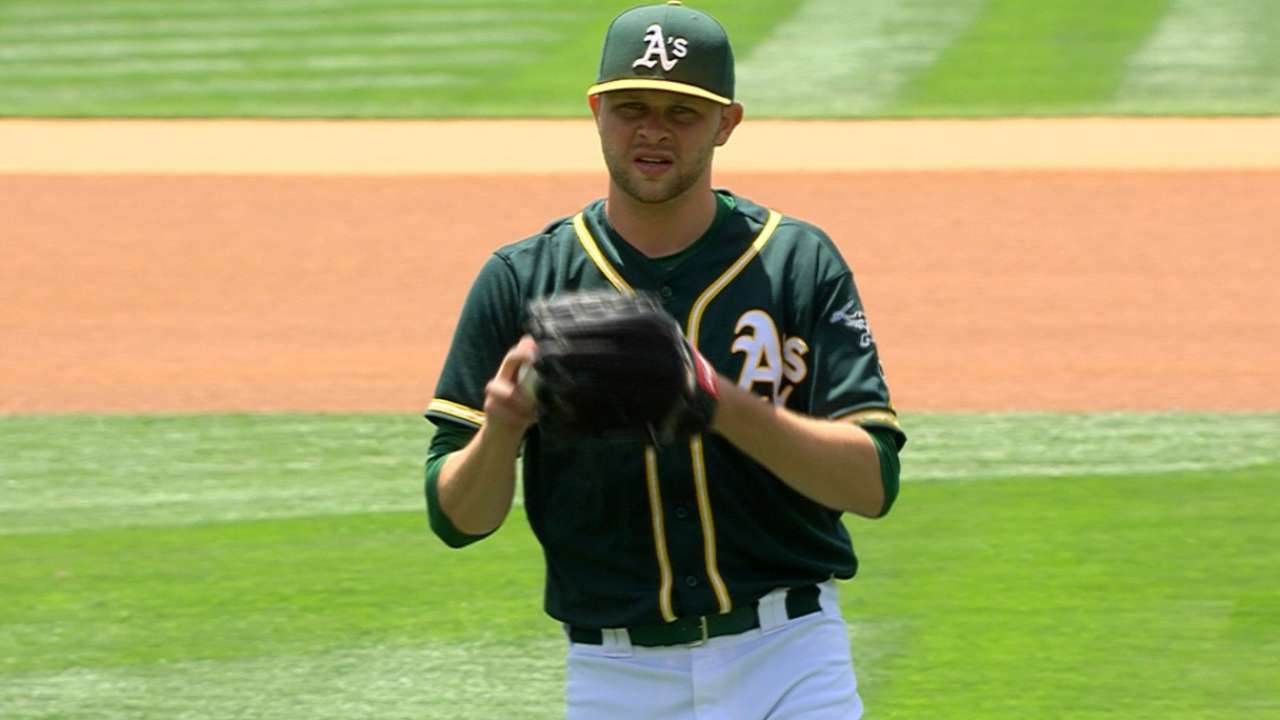 Hahn, a key offseason acquisition and a member of Oakland's Opening Day rotation, posted a 6-6 record and a 3.35 ERA in 16 starts for the green and gold, showing great promise among a crop of youthful arms that will make up what's expected to be an enviable A's rotation for years to come.
That Hahn, 26, will enter Spring Training healthy and with an opportunity to build upon that "is a huge relief," he said. This coming from a pitcher who missed the 2011 season after undergoing Tommy John surgery while in the Rays' organization.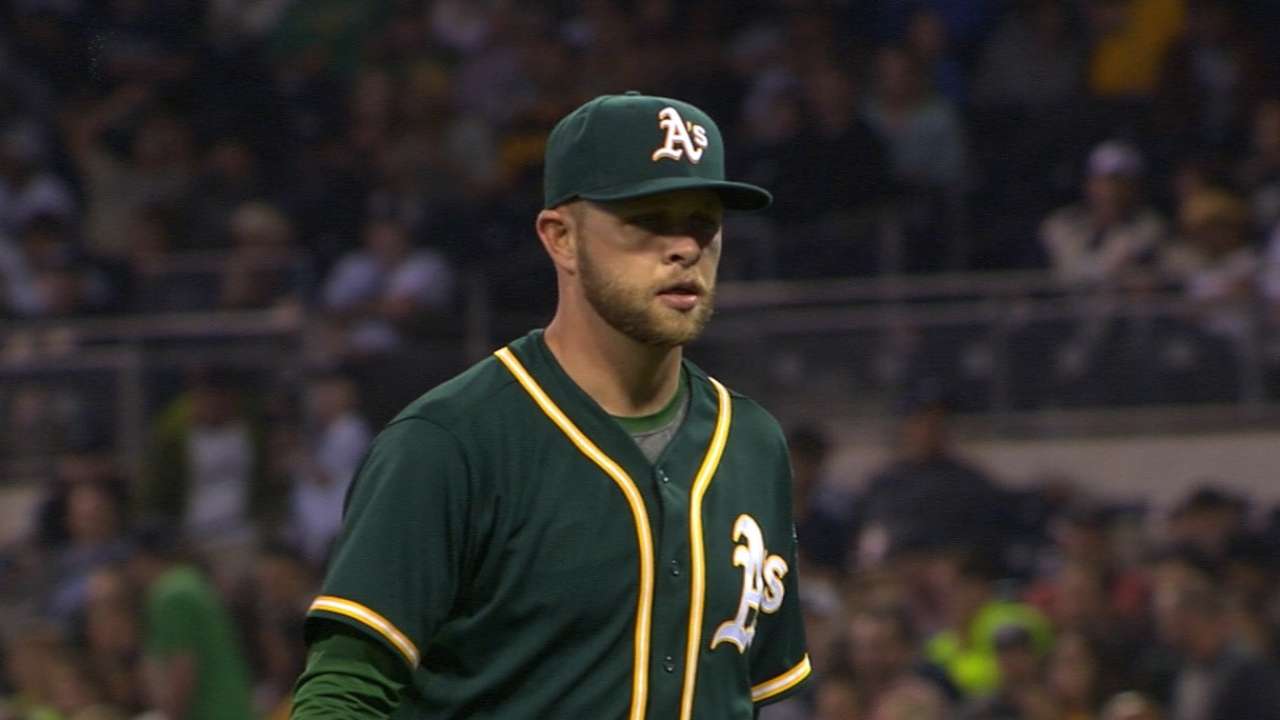 Right-handers Kendall Graveman and Chris Bassitt, who also endured injuries during their first season in Oakland, are also expected to enter camp with a clean bill of health.
"I was kind of stressing out a little bit," Hahn said. "I was leaning toward what I would say worst-case scenario thinking that I'd have to have something done or miss a little bit more time next year. To find out that it got that much better was a huge relief, and now I'm just going to take a normal offseason, forget about baseball for a little bit, get stronger and do everything I can to make sure this thing is healthy for next year."
Jane Lee is a reporter for MLB.com. This story was not subject to the approval of Major League Baseball or its clubs.