Champion Royals up for postseason Esurance MLB Awards
Five players nominees for postseason's Best Major Leaguer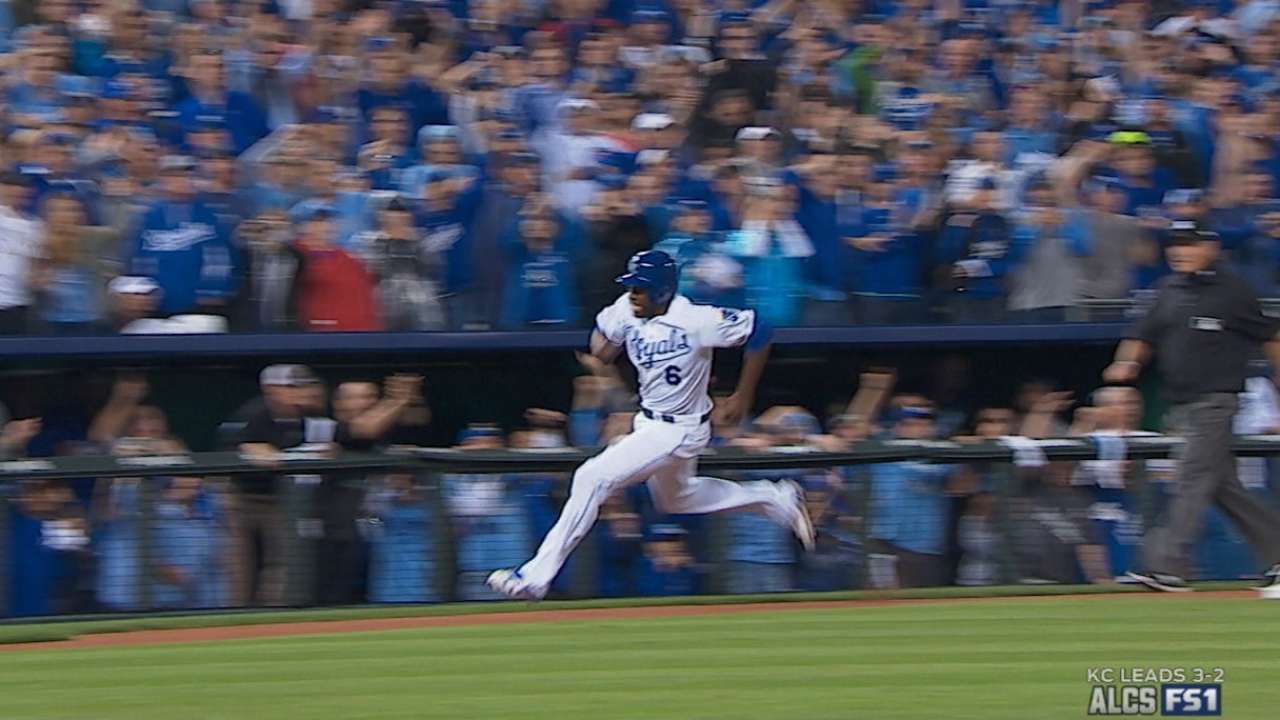 Cain also earned a nod for Best Offensive Play with his pennant-clinching run in Game 6 of the American League Championship Series against the Blue Jays. On that play, Cain raced home from first base in just 10.47 seconds, according to Statcast™, to score the go-ahead run and send the Royals to the World Series for the second straight year.
Alex Gordon is also nominated for Best Offensive Play thanks to his clutch game-tying home run in the ninth inning of World Series Game 1 against the Mets. Gordon's solo shot off closer Jeurys Familia sent the game into extra innings, with the Royals winning in the 14th.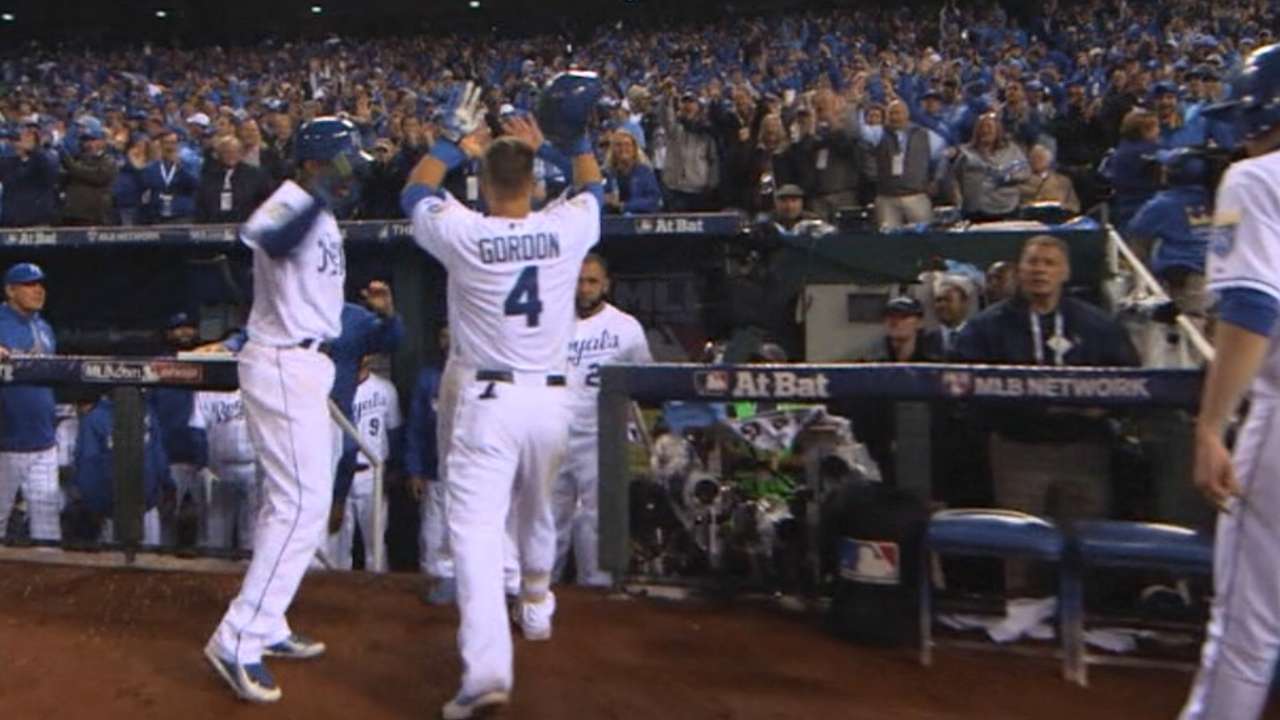 Eric Hosmer is a nominee for Best Moment for his aggressive baserunning in World Series Game 5, which saw the first baseman sprint home from third base on a grounder to force a wild throw and score the tying run to set up the Royals' eighth comeback win of the postseason.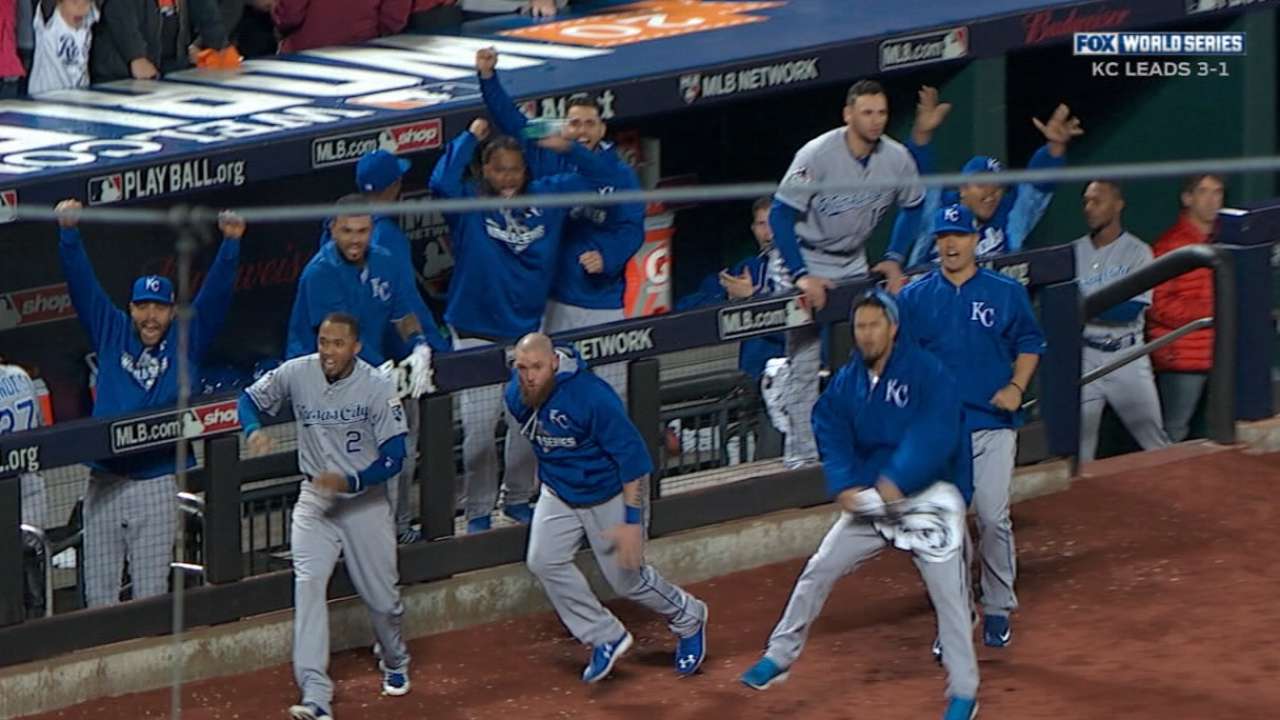 Diehard Royals supporter and actor Paul Rudd is nominated for Best Celebrity Fan. Rudd, who has longtime ties to the Kansas City area, relished the club's title run and attended Fall Classic games at both Kauffman Stadium and Citi Field. Rudd also participated in the Royals' clubhouse celebration after they won the World Series in Game 5.
Chris Young is a candidate for Best MLB Interview for his comments after earning the win in World Series Game 1 with three hitless relief innings. Young visited MLB Network's on-field set after the game, where he said: "I feel like I'm in a dream right now. I think for anybody who's ever played baseball, this is a dream. ... It's surreal."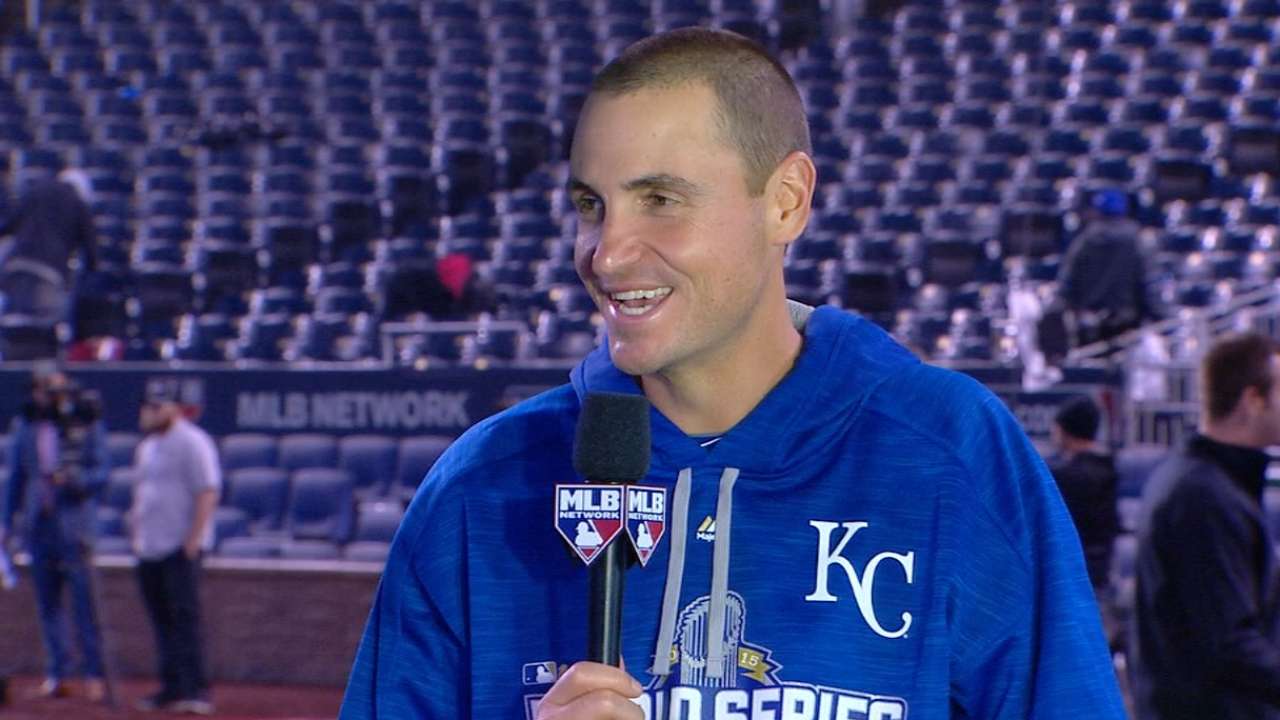 The Royals' postseason run also led to an MLB nomination for Fox broadcaster Joe Buck. He is nominated for Best TV Call, after Hosmer tied World Series Game 5 with his mad dash home in the ninth inning. "Throw home!" Buck exclaimed. "Wild! Tie game! Unbelievable baserunning by Eric Hosmer has tied it!"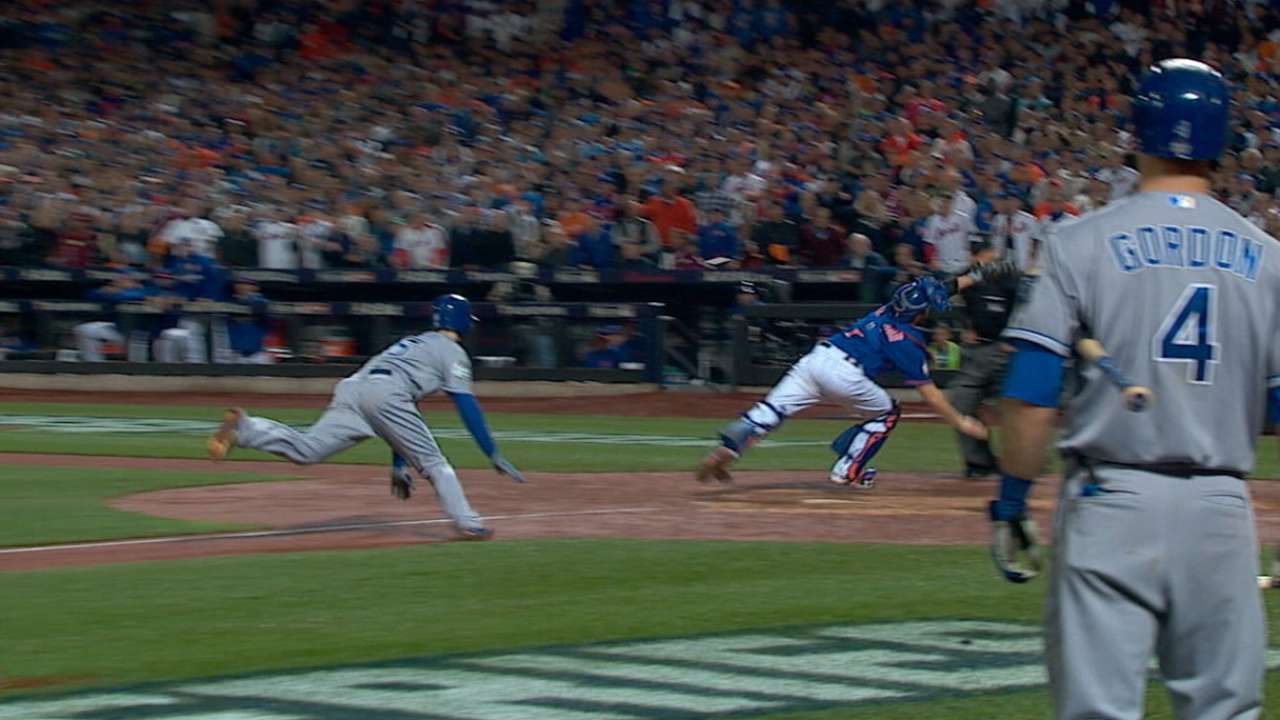 The Esurance MLB Awards annually honor Major League Baseball's greatest achievements as part of an industry-wide balloting process that includes five components, each of which accounts for 20 percent of the overall vote: media, front-office personnel, retired MLB players, fans at MLB.com and Society for American Baseball Research (SABR) voters.
Individual awards will go to the Best Major Leaguer in addition to the winners in the following categories: Best Everyday Player, Starting Pitcher, Rookie, Defensive Player, Breakout Player, Bounceback Player, Manager, Executive, Social Media Personality and Postseason Performer.
Winners will also be recognized for the year's Best Offensive Play, Defensive Play, Moment, Single-Game Performance, Social Media Post, Celebrity Fan, Fan Catch, Interview, TV Call, Radio Call, Player-Fan Interaction, Video Board Moment and Trending Topic.
Voting will remain open through Nov. 13 by visiting mlb.com/awards. Winners will be announced live on MLB Network and MLB.com on Nov. 20.
Austin Laymance is a reporter for MLB.com. This story was not subject to the approval of Major League Baseball or its clubs.