#AwardWorthy Cutch up for several Esurance MLB Awards
Roberto Clemente Award winner nominated for Best Social Media Post, among other categories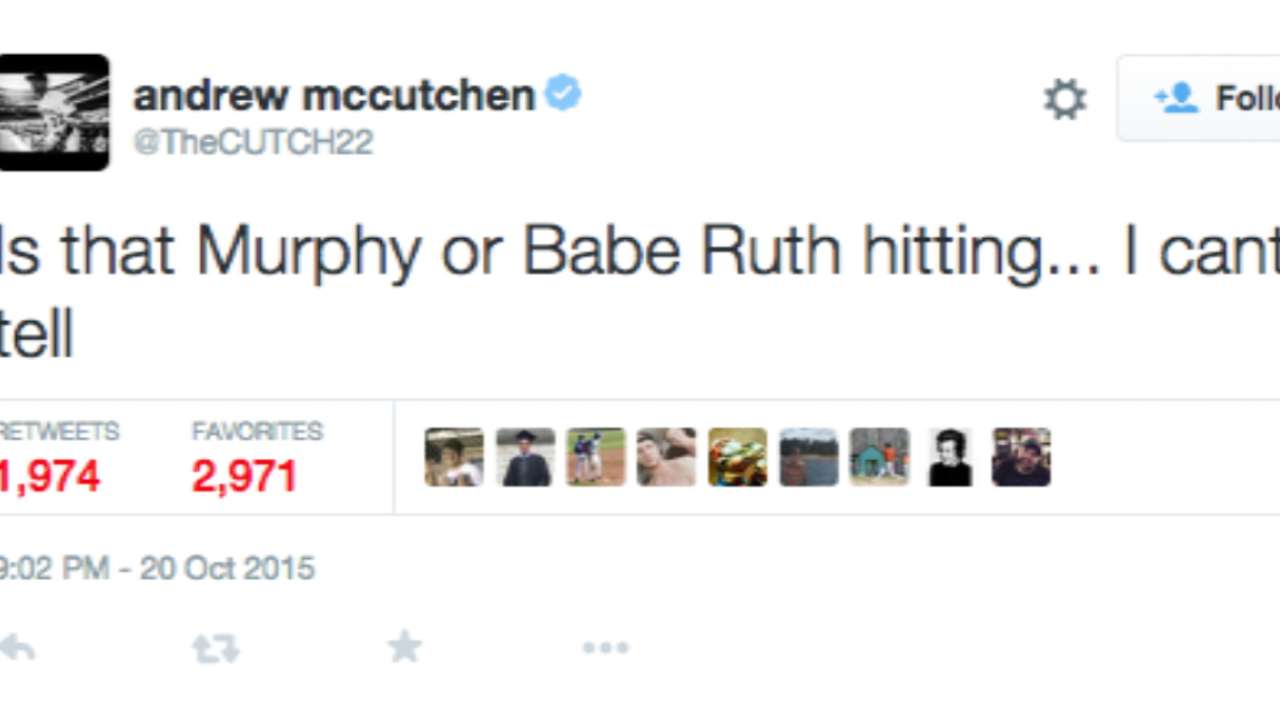 PITTSBURGH -- The awards season figures to be a busy one for Andrew McCutchen and the Pirates.
Already the winner of the prestigious Roberto Clemente Award, McCutchen is up for a number of other honors. He'll be considered for a Gold Glove and likely another Silver Slugger, he'll probably get some Most Valuable Player buzz, and he's nominated for a number of Esurance MLB Awards.
All told, McCutchen has been recognized for his work on and off the field. Apparently McCutchen's social media presence is even award-worthy, as he's up for an Esurance MLB Award for Best Social Media Post.
McCutchen took to Twitter on Oct. 20 to offer up some high praise for Mets second baseman Daniel Murphy after he went deep in his fifth straight postseason game, Game 3 of the National League Championship Series against the Cubs.
Is that Murphy or Babe Ruth hitting... I cant tell

— andrew mccutchen (@TheCUTCH22) October 21, 2015
McCutchen is also up for Best Major Leaguer, Best Everyday Player, Best Play (Offense) and Best Player-Fan Interaction. He was also directly involved with two other nominees, the Best Trending Topic (PNC Park's "Tarp Monster") and Best Radio Call (Greg Brown's exuberant account of McCutchen's game-winner against the Cardinals on July 11).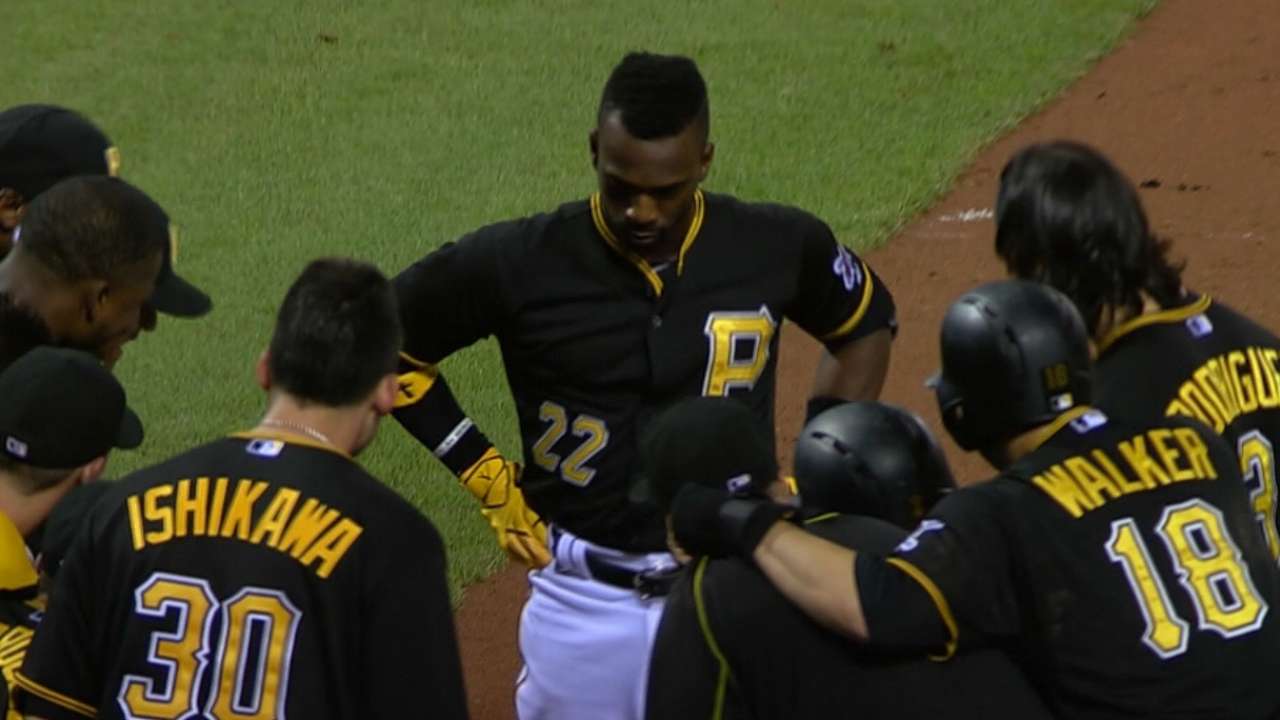 The Esurance MLB Awards annually honor Major League Baseball's greatest achievements as part of an industry-wide balloting process that includes five components, each of which accounts for 20 percent of the overall vote: media, front-office personnel, retired MLB players, fans at MLB.com and Society for American Baseball Research (SABR) voters.
Individual awards will go to the Best Major Leaguer in addition to the winners in the following categories: Best Everyday Player, Starting Pitcher, Rookie, Defensive Player, Breakout Player, Bounceback Player, Manager, Executive, Social Media Personality and Postseason Performer.
Winners will also be recognized for the year's Best Offensive Play, Defensive Play, Moment, Single-Game Performance, Social Media Post, Celebrity Fan, Fan Catch, Interview, TV Call, Radio Call, Player-Fan Interaction, Video Board Moment and Trending Topic.
Voting will remain open through Nov. 13 by visiting mlb.com/awards. Winners will be announced live on MLB Network and MLB.com on Nov. 20.
Adam Berry is a reporter for MLB.com. Follow him on Twitter at @adamdberry. This story was not subject to the approval of Major League Baseball or its clubs.