Gordon declines option with Royals for 2016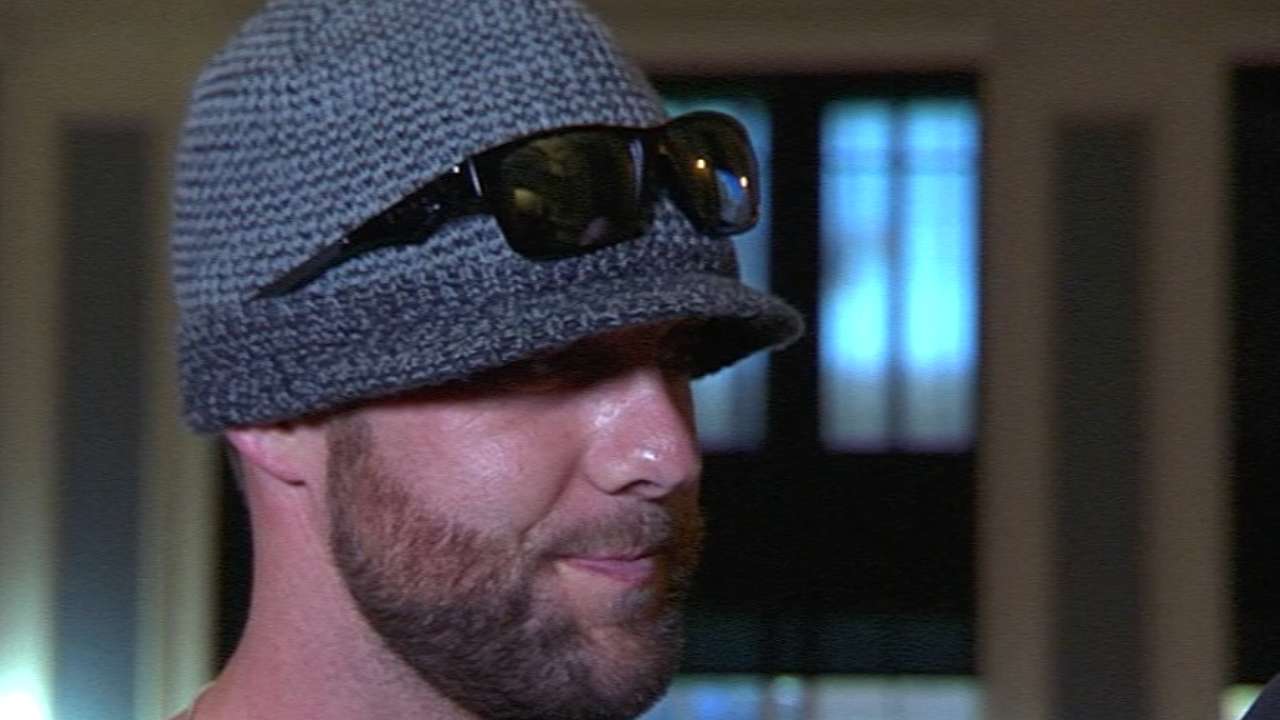 KANSAS CITY -- As expected, outfielder Alex Gordon has turned down his player option with the Royals for 2016.
Gordon, 31, would have made $13.75 million, according to a source, if he had accepted the option.
The Royals will still have exclusive rights to negotiate with Gordon until Friday at 11 p.m. CT, at which time he will be free to sign with any club.
Gordon, the longest-tenured Royal, expressed earlier this season an interest in playing out his entire career with Kansas City. He is a three-time All-Star and a four-time Gold Glove Award winner.
It is uncertain what Gordon's market value will be, however, and whether or not it will fit within the Royals' financial parameters.
The Royals also have several other pending free agents they have interest in retaining along with Gordon, including Ben Zobrist, Ryan Madson and Chris Young.
Neither general manager Dayton Moore nor Gordon was available for comment on Wednesday.
Zobrist also is interested in returning to the Royals.
"Gordo is their top priority, and he should be," Zobrist told MLB.com. "He is the face of this franchise. But we would love to be able to come back, too. We really enjoyed it here. It's a great organization."
Gordon was selected No. 2 overall in the 2005 Draft.
Despite missing 48 games due to injury this season, Gordon batted .271 with 18 doubles, 13 homers and 48 RBIs in 104 games. He played in all 16 postseason games, hitting .241 with four doubles, two homers and six RBIs.
Gordon's home run in the bottom of the ninth in Game 1 of the World Series forced extra innings and the Royals eventually beat the Mets, 5-4, in 14 innings, setting the tone for the club's run to its first World Series title since 1985. The Royals won the championship in five games.
Jeffrey Flanagan is a reporter for MLB.com. Follow him on Twitter at @FlannyMLB. This story was not subject to the approval of Major League Baseball or its clubs.