Right-hander Otero claimed by Phillies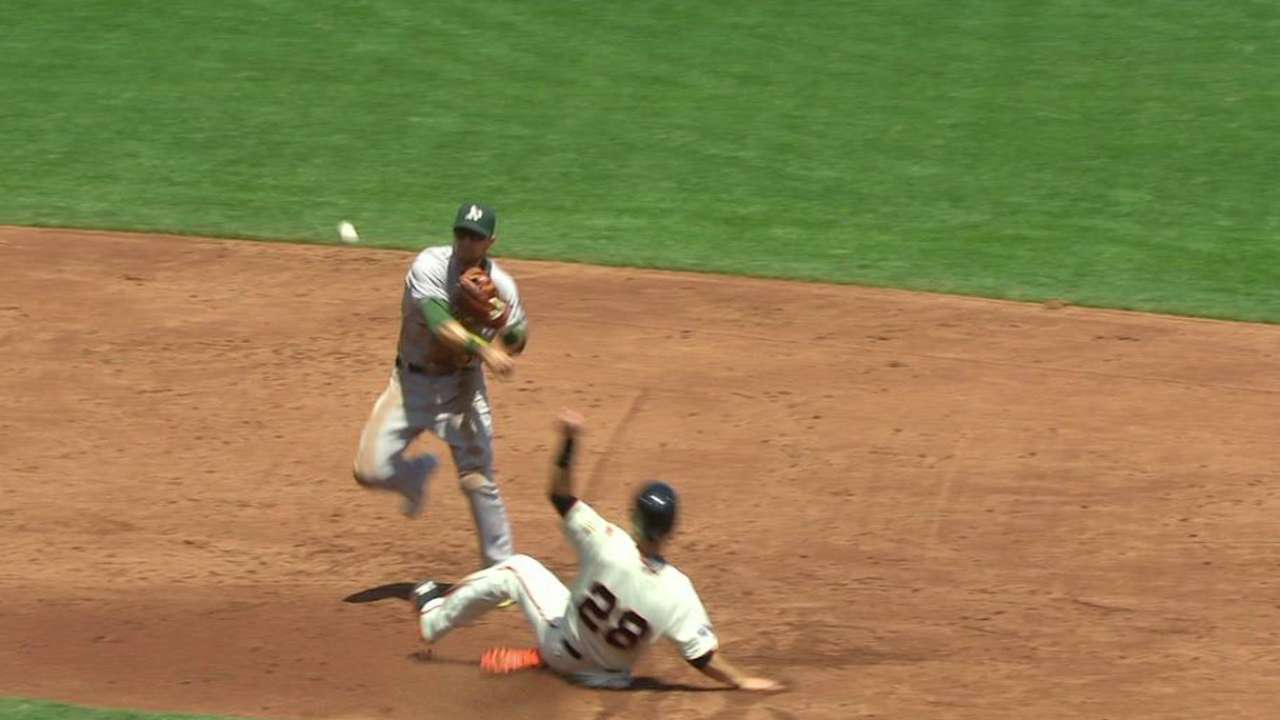 OAKLAND -- The A's lost Dan Otero to the Phillies, who claimed the right-handed reliever off waivers Tuesday.
Otero, a key performer in several roles out of Oakland's bullpen between 2013-14, struggled much of this season, even spending time at Triple-A Nashville.
The 30-year-old posted a 6.75 ERA across 41 appearances for the A's, allowing 64 hits -- including seven home runs -- in 46 2/3 innings. He yielded just four home runs in 86 2/3 innings in 2014, and none in 2013 when he logged 39 innings in the big leagues.
His performance reflected the ongoing issues the A's bullpen faced all year. Oakland relievers had the worst ERA (4.56) in the league and totaled just 28 saves, largely contributing to the club's 68--94 record.
Otero, who will be entering his age-31 season next year, fell short of Super Two status and thus had one option year remaining, after taking home $512,500 in 2014.
In other news, catcher Carson Blair cleared waivers and was outrighted to Triple-A Nashville, leaving 39 players on the team's 40-man roster.
Jane Lee is a reporter for MLB.com. This story was not subject to the approval of Major League Baseball or its clubs.