Cockrell: Nagging wrist injury hindered Gardner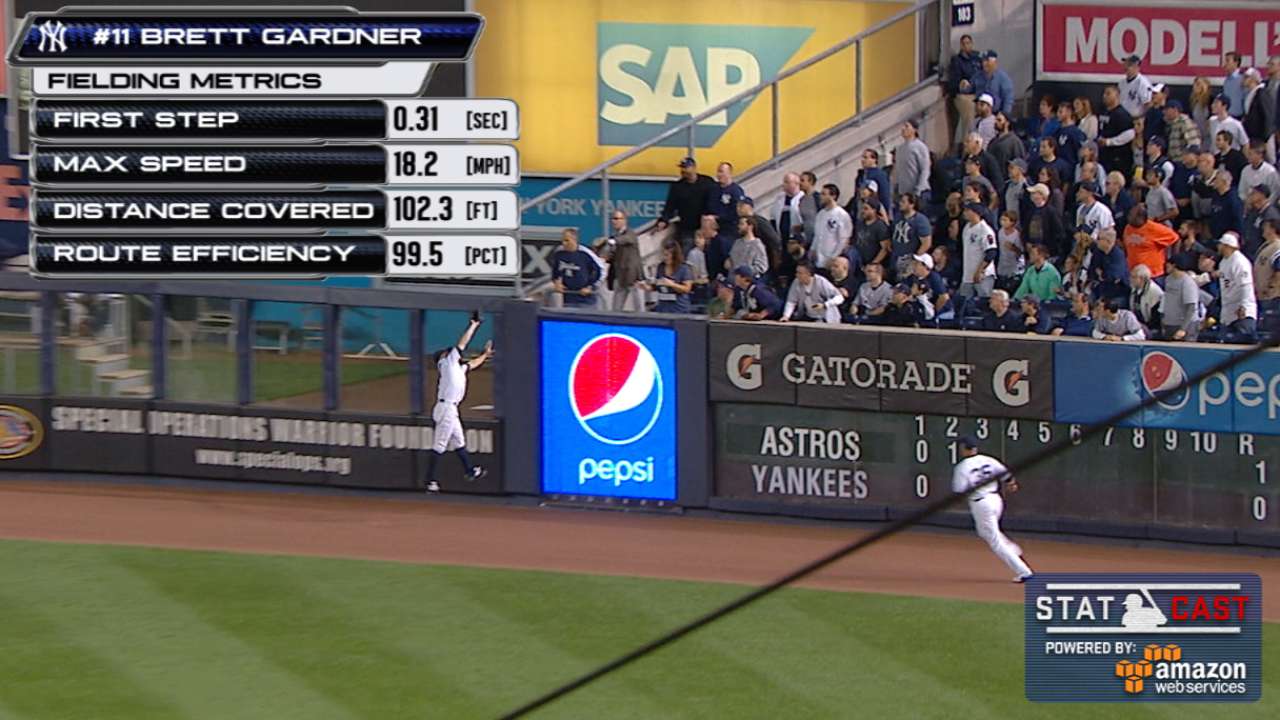 NEW YORK -- Brett Gardner's late-season slide may have been the result of attempting to play through a nagging right wrist injury, new Yankees hitting coach Alan Cockrell said on a conference call Wednesday.
Gardner was selected to his first career All-Star Game as an injury replacement for the Royals' Alex Gordon, but the outfielder's production fell off in the second half, as he batted just .206 in 69 games.
Cockrell said that he believed the trouble could have started with an April 13 hit-by-pitch in a game at Baltimore, followed by similar injuries to the same area.
"That was something that he battled all year long, and then he was hit again repetitively two or three different times on or very near the initial hit by pitch," Cockrell said. "I know that that bothered him off and on the entire year."
Overall, Gardner completed the season batting .259 with 16 home runs, 66 RBIs and 20 stolen bases in 151 games, setting single-season career highs in hits (148) and RBIs. Though the 32-year-old downplayed his situation as not being serious, manager Joe Girardi acknowledged late in the year that Gardner had been "beat up."
"It's that time of the year where we've played a lot of games and nobody's going to slow down and wait on you," Gardner said. "You've got to come here and strap it on and get ready to play, and that's it."
Cockrell said that Gardner had at least one cortisone injection to help treat the wrist, which he had surgery on following the 2010 season; again, the result of being hit by a pitch.
"They helped him in spurts, but you can only get three of those in a year," Cockrell said.
The Yankees' offense slipped considerably late in the season, missing contributions from Gardner as well as leadoff hitter Jacoby Ellsbury, who never seemed the same after missing a month and a half with a right knee sprain sustained in a May 19 game at Washington.
"It's tough to hit if you don't have legs. It's tough to hit if you don't have your hands," Cockrell said. "Unfortunately, with both of these guys, they were in the two major areas that hitters really, really need to be strong with their hands and their legs. I think it probably was a bigger thing than either one of those two guys probably let on."
Bryan Hoch is a reporter for MLB.com. Follow him on Twitter @bryanhoch, on Facebook and read his MLBlog, Bombers Beat. This story was not subject to the approval of Major League Baseball or its clubs.