Greinke opts out, enters free-agent market
NL Cy Young candidate had three years, $71M remaining on contract with Dodgers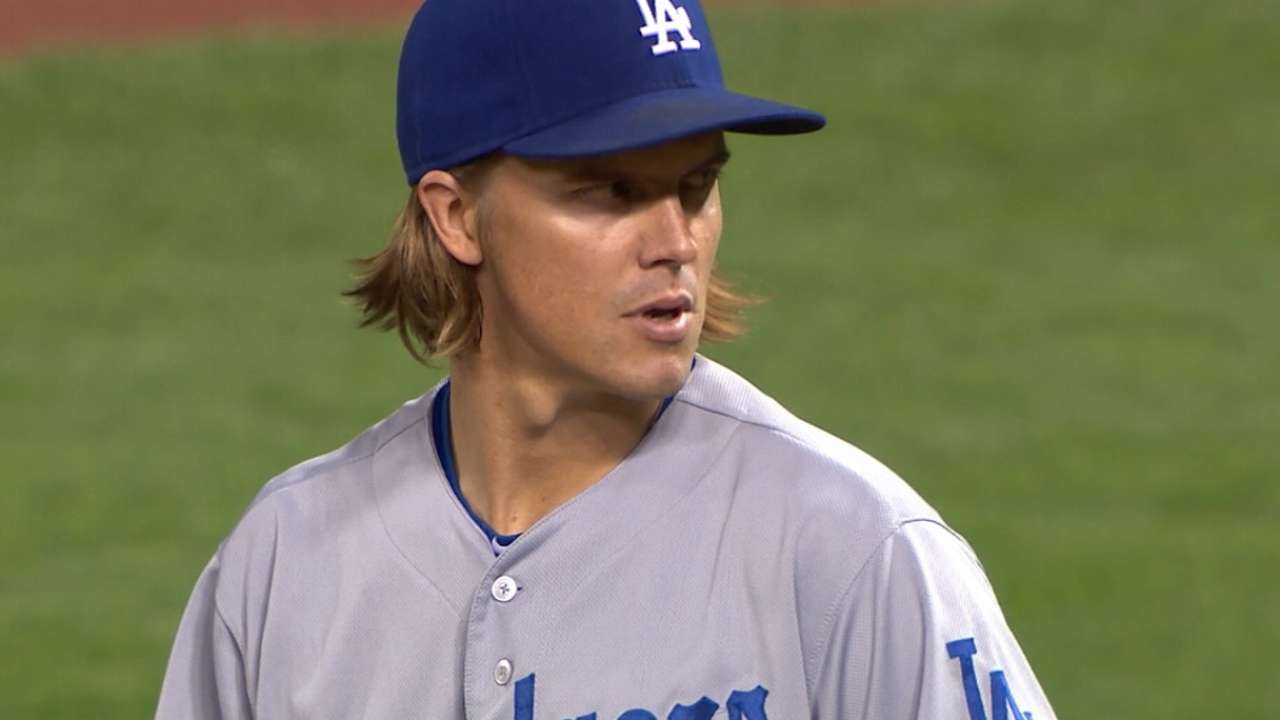 LOS ANGELES -- National League Cy Young Award candidate Zack Greinke opted out of his contract with the Dodgers, which had three years and $71 million remaining.
The Dodgers can negotiate a new contract with Greinke. They also can extend him a one-year, $15.8 million qualifying offer, which he would reject. That would make the Dodgers eligible to receive a compensatory Draft pick after the first round next year if Greinke signs with another club.
Greinke, 32, signed a six-year, $147 million free-agent contract with the Dodgers before the 2013 season, saying he chose the richest offer out there, with the stipulation that he could void the deal and become a free agent after the 2015 season. It was a concession the club made to get the deal done, knowing it would benefit only Greinke should he accomplish something extraordinary that increases his value.
Which he has. The Dodgers' Roy Campanella Award winner posted the Majors' lowest ERA of 1.66, the lowest by any big league pitcher since Greg Maddux's 1.63 ERA in 1995. Greinke also topped the Majors in winning percentage .864 (19-3) and WHIP (0.84). He earned his fifth All-Star selection and became the first Dodgers pitcher to start an All-Star Game since Brad Penny in 2006.
Greinke tied a Major League record, also held by Orel Hershiser and Don Drysdale, with six consecutive scoreless starts between June 18-July 19, with his scoreless inning streak ending on July 26 at 45 2/3 innings, the fourth longest in the expansion era (since 1961). He made 11 scoreless starts, pitched at least six innings in each of his 32 starts, was unbeaten during an 11-start stretch from June 18-Aug. 16, and went 11-1 with a 1.99 ERA in 14 starts after the All-Star break, including ending the season with a six-game winning streak.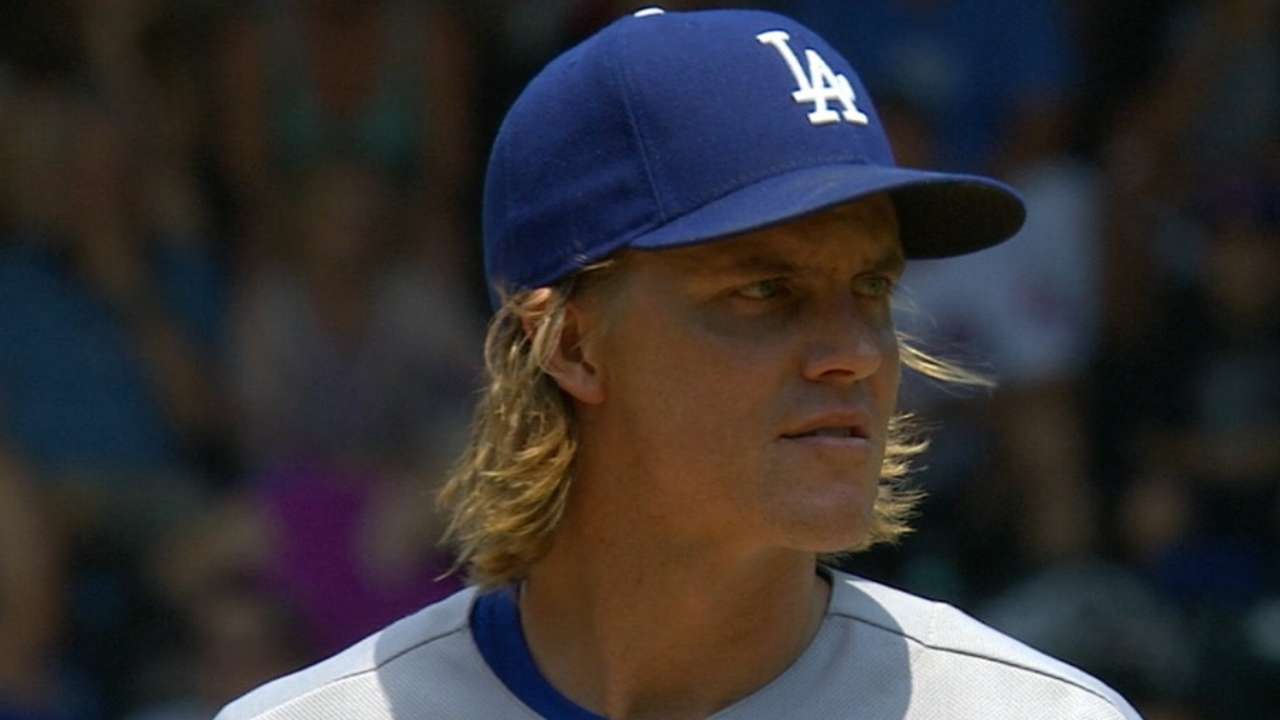 Despite an ownership with a 2015 payroll of $300 million, the general belief is that the Dodgers will allow Greinke to leave rather than commit an estimated $180 million for six years, taking Greinke through age 38.
The Dodgers have insisted they want to establish a sustainable business model centered on in-house development. However, to replace their No. 2 starter, they will be forced to make a trade or free-agent signing, because the farm system has not developed a quality starting pitcher since Clayton Kershaw, despite drafting 11 pitchers in the first or supplemental round since taking Kershaw in 2006.
Greinke will provide management with its first serious test of a younger, cheaper business model, as he stands to become the first Dodgers All-Star to leave as a free agent since Chan Ho Park in 2001. No Dodger has left the club coming off a season in which they won the NL Cy Young Award or the NL MVP Award, the closest being NL MVP Award runner-up Adrian Beltre, who left for Seattle in 2004 after leading the league with 48 home runs and finishing fourth in average (.338) and RBIs (122).
The Dodgers also are likely to extend a qualifying offer to Brett Anderson, who is coming off his healthiest and most productive season since 2009, which he hopes to parlay into his first multiyear deal, and possibly second baseman Howie Kendrick.
The other Dodgers player eligible for free agency is Jimmy Rollins. J.P. Howell exercised his player option for 2016. The club also has options on Joel Peralta, Chase Utley and Bronson Arroyo.
Ken Gurnick is a reporter for MLB.com. This story was not subject to the approval of Major League Baseball or its clubs.