Royals' staff works quickly to prep for parade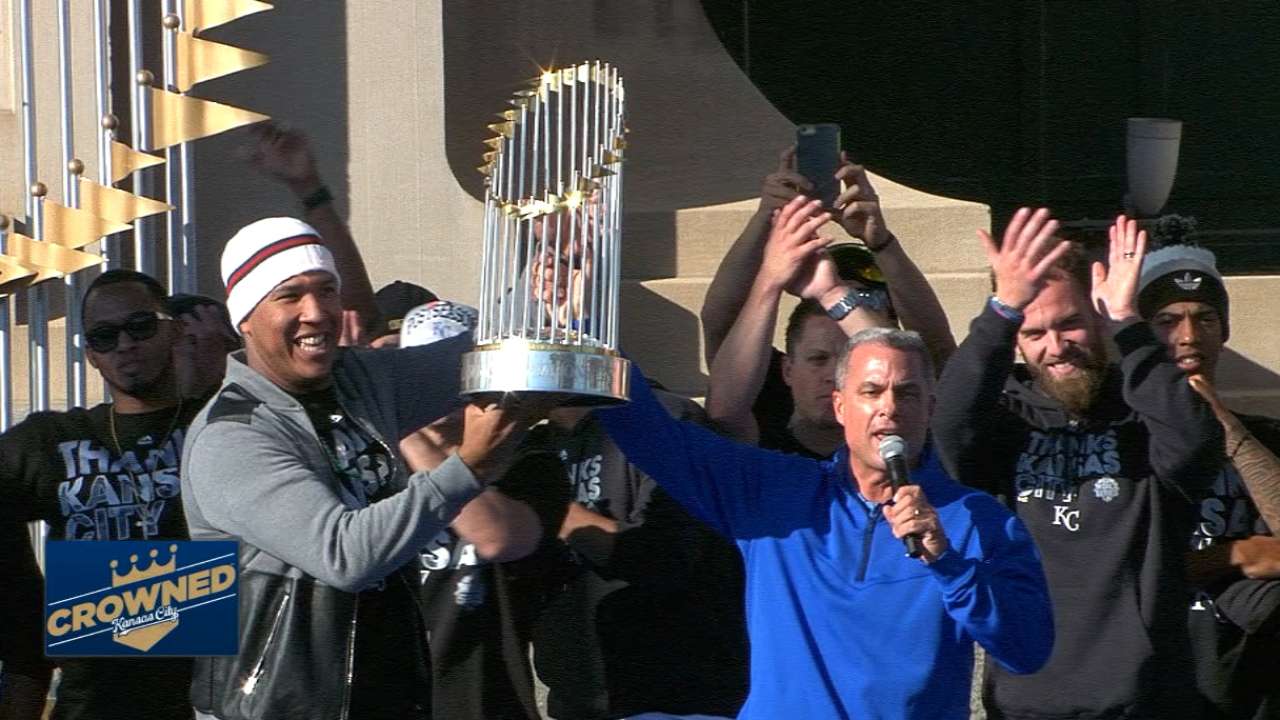 KANSAS CITY -- As soon as the Royals took care of business in Game 5 of the World Series on Sunday night at Citi Field in New York, it was the signal for the club's video department to get to work with a similar sense of urgency.
The championship rally on Tuesday in front of Union Station featured a series of strategically planned videos that required a lot of effort in a short amount of time.
• Buy Royals' World Series champs gear
Kansas City is THAT city #Crowned pic.twitter.com/XAUvfyoeGj

— McKenzie Peve (@mckenziepeve) November 3, 2015
"I give a lot of credit to my video department," said Don Costante, Royals senior director of event presentation and production. "We had a two-day turnaround to get this event up and running. When we flew back (from New York), we arrived at 6:30 a.m. Day One, no sleep, and they have to get right in there to the editing base and start editing videos.
"Then we are out here first thing [Tuesday] morning. So, they have less than a day to really get all these videos cut, put together and produced."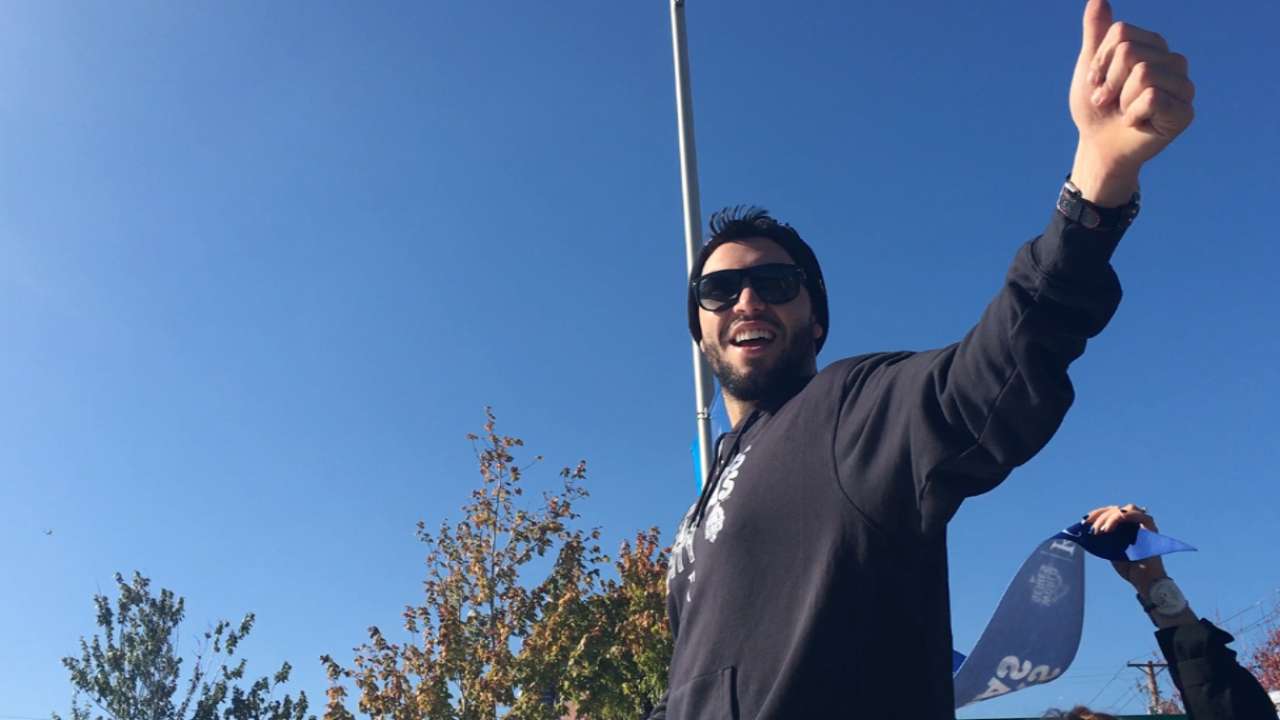 As the championship parade was heading for Union Station, the Royals used video to stir the overflow crowd and create some goose bumps.
"We know why we are here, but we wanted to remind people how we got here," Costante said.
A video showing how the Royals pulled out Game 5 in the late stages got the crowd revved up. That was used as a transition to a 60-second countdown video that led to "The Road To The Championship."
"How did we get from Opening Day to the championship portion of it?" Costante said.
A player-intro video brought the team out to the stage, and there was a culmination championship video at the end of the show that players and fans could savor together.
"We put together a show we felt the fans would enjoy," Costante said.
Robert Falkoff is a contributor to MLB.com. This story was not subject to the approval of Major League Baseball or its clubs.