Red Sox pick up '16 option on Buchholz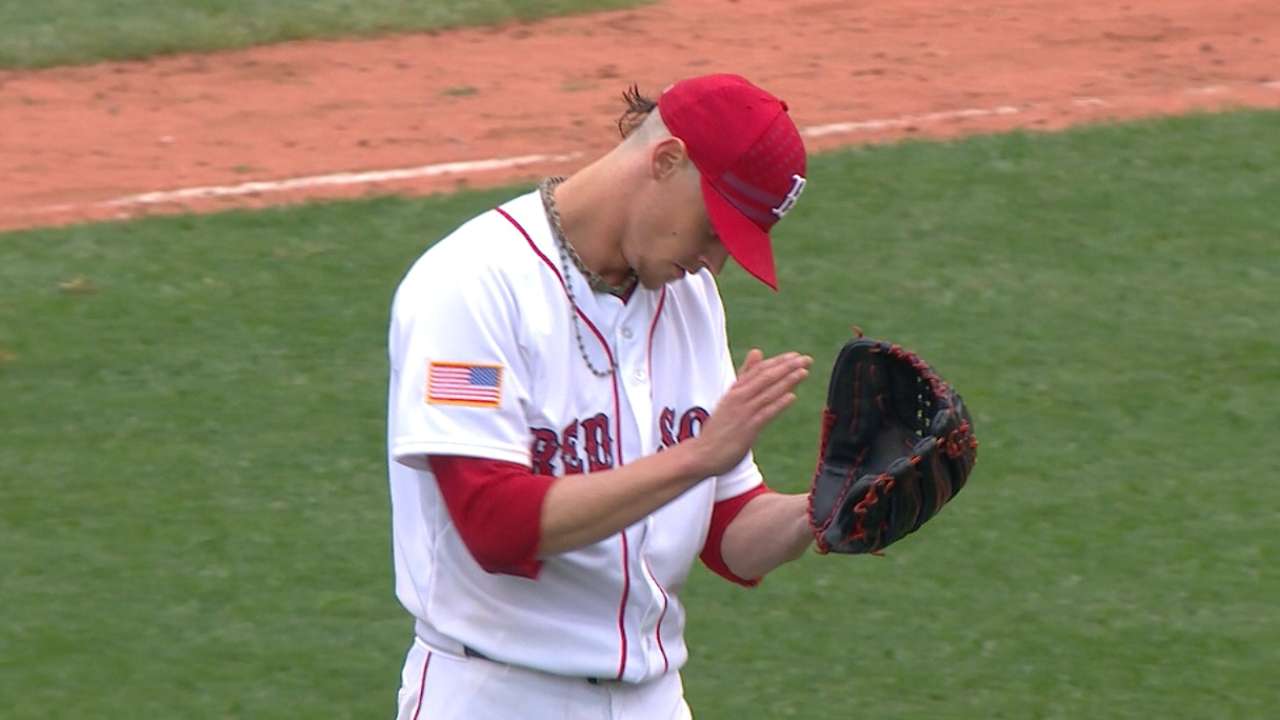 BOSTON -- The Red Sox expressed confidence that Clay Buchholz is healthy, exercising the right-hander's $13 million option for 2016.
Buchholz's 2015 season ended when he suffered a strained flexor in his right elbow pitching against the Yankees on July 10. Though he didn't pitch in a game following the injury, he threw off the mound late in the season.
Prior to the injury, Buchholz was on a superb run, going 5-2 with a 1.99 ERA in a 10-start run between May 15 and July 4.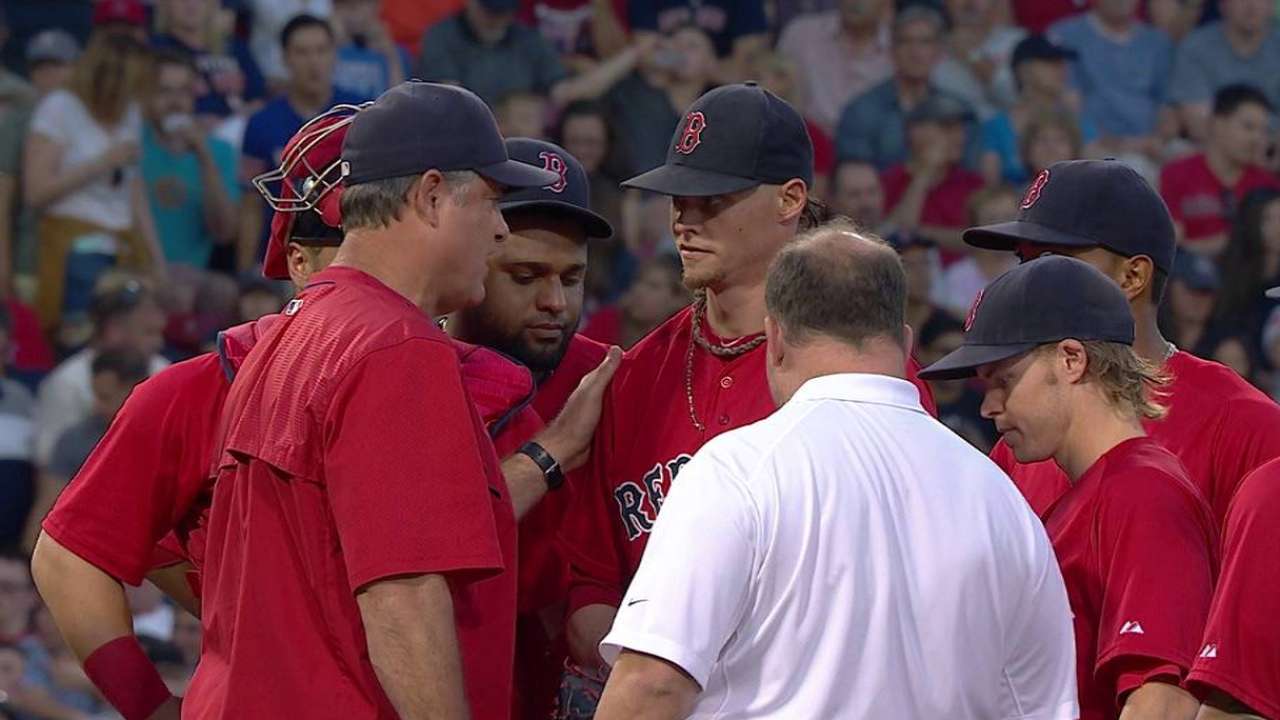 Buchholz's career has been defined as much by sterling runs like that one as untimely injuries and dips in performance. Still, a $13 million annual salary is a bargain in today's market if he pitches anywhere close to his capability and stays relatively healthy.
Boston holds a $13.5 million option on Buchholz for 2017.
President of baseball operations Dave Dombrowski has been open about the club's pursuit of an ace this offseason. The Red Sox have Buchholz, Rick Porcello, Joe Kelly, Wade Miley, Eduardo Rodriguez and Henry Owens under their control for next season.
Boston could have starting depth to trade from, and Buchholz's contract could be attractive to another team.
Buchholz hopes to continue pitching for the Red Sox, the franchise he's spent his entire career with after being selected in the 2005 Draft.
A two-time American League All-Star, Buchholz has a career record of 73-51 with a 3.85 ERA, notching 806 strikeouts in 169 games, all but two of them starts. His .589 winning percentage is the 10th best in the AL since the start of 2007 for pitchers who have a minimum of 100 decisions.
The 31-year-old Buchholz is the longest-tenured member of the Red Sox's pitching staff and has been with the club the past nine seasons.
Ian Browne is a reporter for MLB.com. This story was not subject to the approval of Major League Baseball or its clubs.